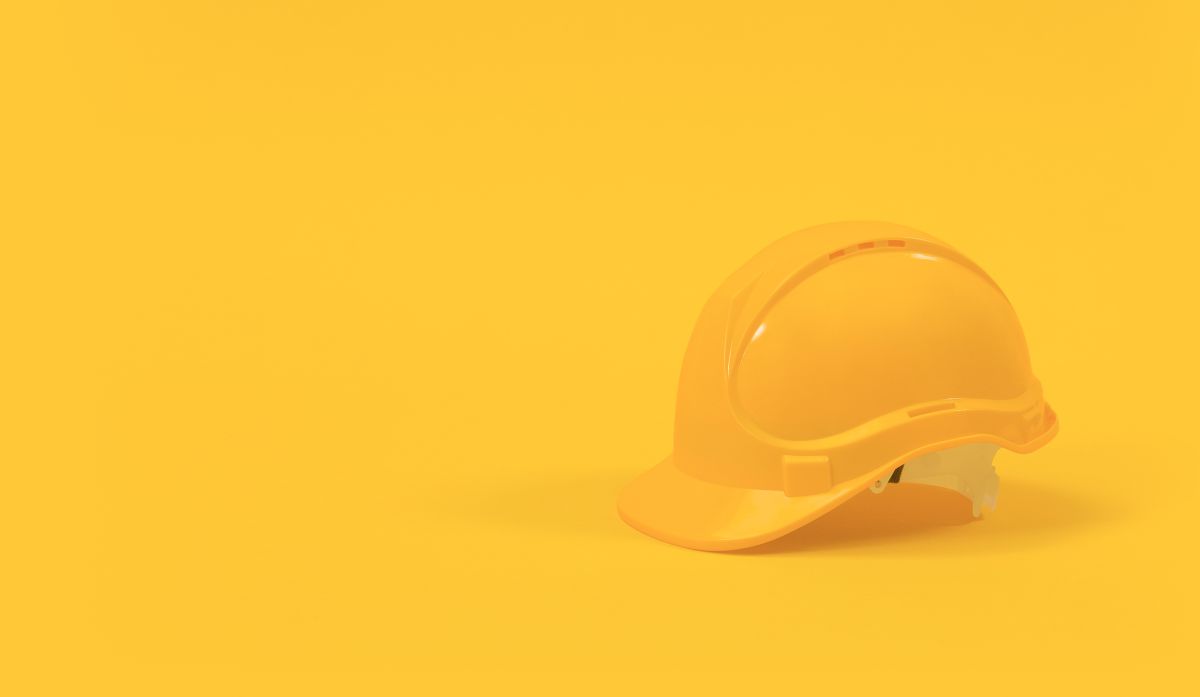 A cool thing about our builders' cover: Say you're on a super-high budget project and need more insurance than usual, you can add it. When you finish the job, you can take it away. With no extra fees.
Builders' insurance quote
Do builders need insurance?
Working as a builder, or running a building business, comes with its fair share of occupational hazards. Our cover is designed to be flexible, that's why we let you choose how to pay, either monthly or annually, and you can tweak your policy any time with no fees.
If you have a particularly high risk project coming up, you can add cover temporarily - so that you only ever pay for the cover you need, when you need it.
10% of builders paid £11.65 a month or less for their Superscript business insurance between January and March 2023.
Public liability insurance limits up to £5 million

£10 million employers' liability cover as standard

Up to £10k cover for portable tools and equipment (maximum £1,000 per item)

Up to £50k cover for hired in plant

Instant access to your documents

Tools only cover available
Be quote confident
We're big on fairness. So if you find a lower price for a comparable quote, we won't just match it – we'll go one better and beat it.
So even better than apples to apples, apples to better apples. We're talking Galas to Braeburns.
As you'd expect, T&Cs apply.
What business insurance do builders need?
You can tailor your insurance with Superscript to get the right cover for your needs and avoid overpaying, here are some common covers builders often choose.
Public liability insurance
Public liability insurance is a common cover for businesses that involve contact with members of the public. It is designed to cover any claims made against you by anyone who isn't an employee for things such as injury or property damage as a direct result of your work.
As an experienced tradesman operating your tools and navigating a building site will be no problem. But this certainly isn't the case for a member of the public or a client, for whom your tools and work area could present a host of dangers. In fact, it's considered so risky, that in some countries, public liability is mandatory for tradespeople. In the UK, it's not actually a legal requirement, but you may find that some clients require it to do business with you and trade associations will also often require it as a prerequisite to membership.
Employers' liability insurance
Employers' liability insurance is a legal requirement for most employers in the UK. If you hire any employees at all, including apprentices, part-time, or even temporary workers, you'll need to make sure you're covered and that you have a certificate to prove it. Foregoing employers' liability insurance can result in a fine of up to £2,500 per day for each uninsured day.
Our employers' liability cover offers a £10 million limit as standard. It also includes 50 days' cover each year for temporary employees (who you needn't register with us).
Contract works cover
Sometimes, things go wrong. Contract works cover insures you for things beyond your control, like fire, theft, water damage and wind damage - and accidental mishaps that can delay the completion of a job. We offer this insurance as an optional extra, with limits of up to £500,000.
Tools insurance and equipment cover
Damage or breakage is inevitable when it comes to tools and equipment - and unfortunately, tools theft is a major issue in the UK.
We offer tool and equipment cover, providing up to:
£10,000 cover for portable tools and equipment (maximum value of £1,000 per item)
£25,000 cover for construction plant and machinery owned by you
£50,000 cover for hired in plant.
Just be sure to keep everything in a securely locked building or compound when not in use. We can also offer additional cover if you store your tools in a vehicle overnight.
Stock cover
It's not all about the tools. You can't get a job done without the right materials either. Our business stock insurance covers materials such as wood, paint and tiles, up to £5,000. It's important that your stock is securely stored at your business premises, or in securely locked conditions elsewhere - even when in transit.
Personal accident cover
Getting injured is more than physical discomfort when you're performing manual work. A serious injury may render you unable to work for some time. Our personal accident cover can pay a cash benefit of up to £10,000 if this happens.
Once you've completed a quote, you'll be able to view a summary of cover. Please always refer to your policy documents for full details around exclusions, terms and limits of your customised cover. Read our guide to understanding your policy documents.
Examples of real Superscript quotes for builder's insurance
These real-life examples are to give you an indication of the sort of the cover options Superscript customers are looking for, and how much they were charged. These customers' names have been changed.
£11.65/MONTH
Rahul, a self-employed builder from Luton with an annual turnover of under £50,000.
Quoted £11.65 a month in July 2022:
Public liability insurance (£1m limit)
Employers' liability insurance (£10m limit)
£23.52/MONTH
James, a sole trader builder from Newcastle upon Tyne with an annual turnover of under £50,000.
Quoted £23.52 a month in November 2022:
Public liability insurance (£1m limit)
Employers' liability insurance (£10m limit)
Plant and machinery cover (£5,000 limit)
£50.87/MONTH
Siobhan, a building business owner from Hounslow, West London, with an annual turnover up to £100,000.
Quoted £50.87 a month in January 2023:
Public liability insurance (£1m limit)
Business stock cover (£5,000 limit)
Contract works cover (£100,000 limit)
Commercial legal protection (£100,000 limit)
Only need to insure your tools and equipment?
At Superscript, we offer special cover for just the tools and equipment of your trade. You won't be tied into taking out any other covers in your policy so you only pay for what you need.
As a builder, you can get simple, tailored cover for vital tools and items of business equipment such as:
Power tools
Laser level
Screwdrivers, pliers and wrenches
Portable generator
Work bench
Laptop and phone
Claims examples
Business insurance claims are different for every builder out there, but here are a few examples of real claims that builders have had to make.
The breakaway cladding
A builder was contracted to complete a loft conversion, including exterior finishing. During the work on the outside of the loft, a section of the exterior roof cladding didn't adhere properly and fell off, landing on the customer's car and causing extensive damage.
The builder's public liability insurance covered the cost of repairing the car.
The back injury
A day labourer working for a building business sustained a back injury while moving bricks around a building site. The employee had to be signed off work for 6 to 8 weeks and made a claim against the business for loss of earnings.
The business' employers' liability insurance covered the legal and compensation costs associated with the claim.
The stolen tools
Having completed a job, a builder loaded their tools into their van before heading back inside the customer's house to collect the last of their equipment. While inside, a number of tools were stolen from the back of their van, including drills and a laser level.
The builder's tools insurance covered the cost of replacing the stolen gear.
Notify us of the claim
Contact us by email at claims@gosuperscript.com, by 24/7 freephone on 0800 772 3059 or by logging in to your customer portal.
Ideally this should be done as soon as possible and within 30 days of you becoming aware of anything which you think may be covered by your insurance.
A good indicator of whether or not to let us know is if there's an issue which may require a payment to be made on your behalf.
We'll get on the case
We'll acknowledge your claim within 24 hours, and sometimes in as little as 30 minutes! This means you'll receive email confirmation of your claims reference and contact information should you need to speak to us.
We will then reach out to you within 48 hours to request any extra information we need to progress your claim.
We'll keep you updated on the next steps as the claim progresses.
A decision is made
We'll let you know if your claim is successful or not. If your claim isn't covered, we will always try to point you in the right direction and support you as best we can in getting back to normal.
Read about the most common reasons claims aren't paid.
If your claim is successful, once we have all the documents we need, we will aim to settle claims such as accidental damage, theft and lost equipment within five working days.
We insure thousands of innovative businesses
Check out our latest posts
In our increasingly digital world, and with cyber crime on the rise, is there an optimum time of year to buy cyber insurance?

Having your business equipment stolen is traumatic, expensive and disruptive. Here's our checklist of the steps you should take to get back on your feet.

Venture capital investment value has dropped significantly this year, so our Director of Advisory David Dickson asks is this part of the natural startup cycle?
Authorised by the FCA
The FCA supervises UK financial services firms to protect consumers. We are directly authorised and regulated by the FCA and our Firm Reference Number is 656459. These details can be confirmed on the Financial Services Register at www.fca.org.uk or by calling the FCA on 0845 606 1234.
A-rated financial strength
Our insurance products are underwritten by Standard & Poor's A-rated financial strength or higher. This means the underwriter has been independently assessed by the world's leading credit rating provider and found to have a strong capacity to meet financial commitments (pay claims).
Protected by the FSCS
If you are a business with an annual turnover under £1m, charity with an annual income under £1m, or trust with net assets under £1m, then you will be entitled to compensation from the FSCS in the unlikely event we cannot meet our obligations. Full details and further information on the scheme are available at www.fscs.org.uk.