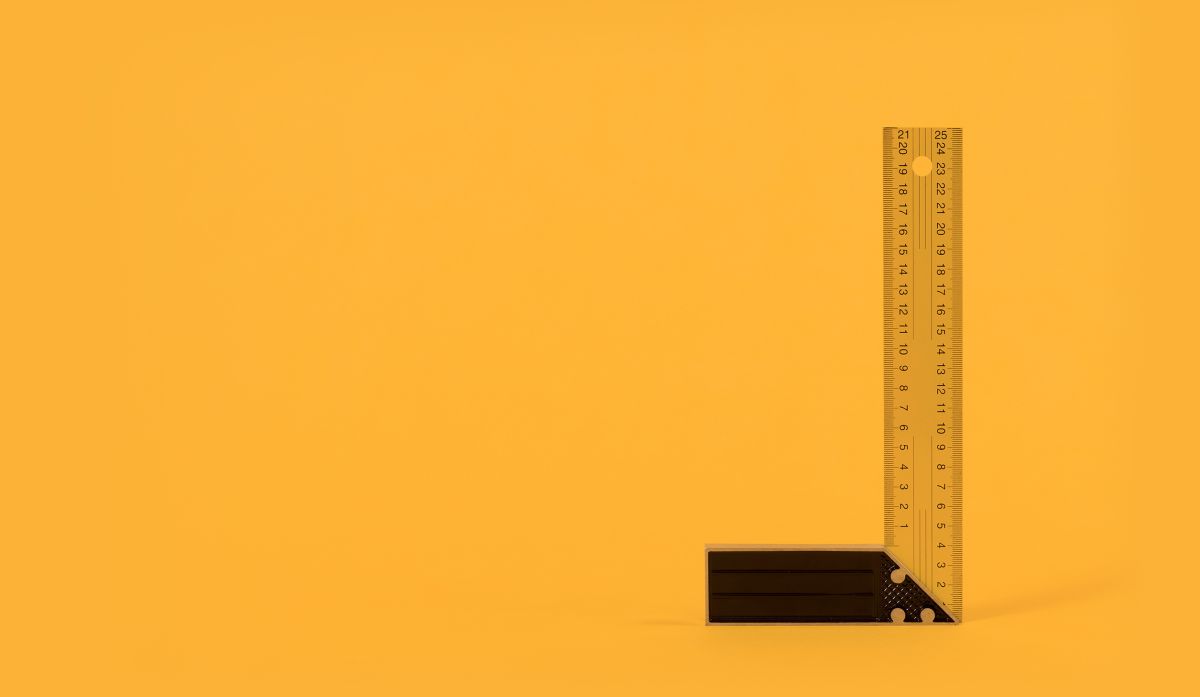 Protect your carpentry business, including your tools, against mistakes and accidents with flexible and customisable insurance from £5.68 a month.
Get a quote in 4 minutes.
Carpenters' insurance quote
What does carpenters' insurance cover?
Whether you work with large-scale frames and joists, or work on intricate designs of cabinets and stylish furniture, there are a bunch of risks that could affect your carpentry business.
10% of carpenters paid £5.68 a month or less for their Superscript business insurance between July and September 2022.
At Superscript, we offer liability insurance and equipment cover for carpenters and joiners that is specifically tailored to your business, so you'll be protected from the risks that could affect you the most. These covers include, but are not limited to:
Public liability

Employers' liability

Tools and equipment

Personal accident

Professional indemnity

Hired-in plant and machinery

Contract works

Business stock
What insurance does a carpenter need?
Public liability insurance
From clients to passers-by, the nature of your job means you're interacting with the public on a regular basis. If you injure someone or damage their property, you could be liable for the legal fees and compensation if they made a claim against you. Carpenters public liability insurance can help to cover those costs, so you don't have to.
Employers' liability insurance
Whether you have an extra pair of hands helping out with a project or a dedicated team, if you hire anyone – regardless of whether they're full-time, part-time or temporary – employers' liability insurance is a legal requirement for businesses in the UK.
It's designed to cover your business from legal and compensation costs if an employee makes a claim against you due to injury.
Professional indemnity insurance
From accidentally giving bad advice on how to restore a wooden frame, to errors in interpreting blueprints, if you make a mistake in your work or a client is unhappy with a finished project, they could make a claim against your business. If this happens, professional indemnity insurance is designed to covers the costs associated with the claim, including settlements and rewards.
Personal accident cover
Carpentry is a hands-on job that involves a lot of lifting, building and wielding of tools. If an accident occurs, then your personal accident cover will pay a benefit if someone working for the business suffers an injury resulting in loss of sight, hearing, speech or a limb, death or leaving them disabled and permanently unable to work.
Portable tools and equipment
As a carpenter, your tools are vital to your business, but what would you do if they were damaged or stolen? This covers accidental damage, loss and theft of handheld portable tools and business equipment (including electronic equipment such as phones and laptops) belonging to you or your employees anywhere in the UK or temporarily worldwide up to a maximum of £1,000 per item.
Plant and machinery
Superscript's plant and machinery cover protects against accidental damage to your construction plant, machinery, trailers, site huts or caravans, whether the machinery is your own, or hired.
Business stock
This covers accidental damage to your stock-in-trade while at your premises, or in transit or locked storage anywhere in the UK.
Contract works
This covers accidental damage that you, or your employees, may cause to permanent or temporary works when performing any contract or development.
Once you've completed a quote, you'll be able to view a summary of cover. Please always refer to your policy documents for full details around exclusions, terms and limits of your customised cover.
Just need to insure your tools and equipment?
At Superscript, we offer special cover for just the tools and equipment of your trade. You won't be tied into taking out any other covers in your policy so you only pay for what you need.
As a carpenter, you can get simple, flexible cover for vital tools and items of business equipment such as:
Circular saw
Power drill
Nail gun
Laser level
Chisels
Plane
Laptops and phones
Read more about our tools-only cover here.
Carpenters' insurance claims examples
There are various different types of insurance claim that a carpenter or joiner may have to make, so here are a few examples of specific claims that would be covered by Superscript's customisable policy:
Damaged power tools
While working on large wooden frames for a barn, your circular saw falls on a hard surface and is damaged beyond repair. Your tools insurance can cover the cost of replacing the damaged equipment so you can carry on with your job with minimal delay.
Electrocuted employee
An employee of your carpentry business is using an electric power tool which has faulty wiring, electrocuting the worker and causing electrical burns on their hands. If they make a claim against you, employers' liability can cover your legal and compensation costs.
Miscalculated dimensions
You miscalculate the amount of timber needed to make new joists for a client meaning not enough timber is ordered and the project is pushed back, losing the client money. Your professional indemnity insurance can cover the compensation costs in the event of a claim.
How do insurance claims work for carpenters?
You make a claim
Log in to your online account and go to the 'Make a claim' section. There, you can make a claim directly – there's no need to call us.
We'll ask you for some details about your claim, including a crime reference number (if applicable), the date of loss, type of claim and its detailed description.
You can also attach any relevant supporting documentation like proof of loss or proof of purchase.
We'll get on the case
Once submitted, your claim will be assessed.
If the claim is large, we may need more information from you. Or, if it's small, our team may be able to settle it within a couple of days (or hours, in some cases).
Either way, we'll keep you regularly updated and you'll be able to see the status of your claim on our customer portal.
Your claim is settled
After it's been assessed, we'll let you know if your claim has been successful or not.
If items have been lost, stolen or damaged, we might arrange for the items to be replaced or make a payment to you.
Carpenters' insurance FAQs
We insure thousands of innovative businesses
Check out our latest posts
The transition from Series A to Series B often affects a business' risk profile. David Dickson, Head of SuperscriptQ, shares his insights on what this means for your insurance.

As the Bank of England raised interest rates to 4% on 2 February – the tenth consecutive rate rise since 2021 – we look at how this affects small businesses.

Dropshipping is a large and growing sector within online retail, with dropshippers fulfiling more than a third of Amazon orders globally. Here we look at the common barriers to success in this expanding sector.
Authorised by the FCA
The FCA supervises UK financial services firms to protect consumers. We are directly authorised and regulated by the FCA and our Firm Reference Number is 656459. These details can be confirmed on the Financial Services Register at www.fca.org.uk or by calling the FCA on 0845 606 1234.
A-rated financial strength
Our insurance products are underwritten by Standard & Poor's A-rated financial strength or higher. This means the underwriter has been independently assessed by the world's leading credit rating provider and found to have a strong capacity to meet financial commitments (pay claims).
Protected by the FSCS
If you are a business with an annual turnover under £1m, charity with an annual income under £1m, or trust with net assets under £1m, then you will be entitled to compensation from the FSCS in the unlikely event we cannot meet our obligations. Full details and further information on the scheme are available at www.fscs.org.uk.