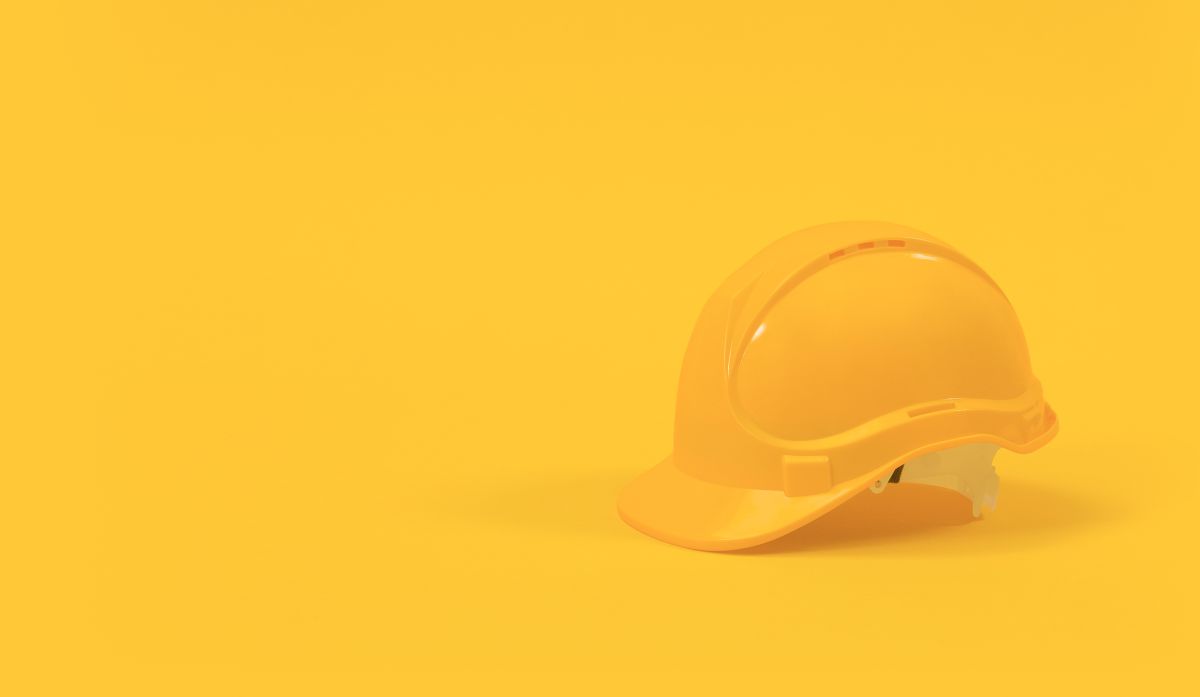 Flexible cover for over 200 different types of trades.
Get a quote in 4 minutes and specialised insurance from £10.10 a month.
Construction insurance quote
What does construction insurance cover?
If you work on a construction site, you'll know the risks you face on a daily basis. Our construction insurance is designed to cover you for the things that can go wrong while you're on the job. So, whether you're working below ground, performing gas fitting or conducting electrical work, we can cover you for the type of work you do and the sort of business structure you are, such as sole trader or limited company.
10% of construction businesses paid £10.10 a month or less for their insurance between July and September 2022.
Public liability insurance limits up to £5 million

£10 million employers' liability cover as standard

Up to £10k cover for portable tools and equipment (maximum £1,000 per item)

Up to £500k cover to contract or development works
Be quote confident
We're big on fairness. So if you find a lower price for a comparable quote, we won't just match it – we'll go one better and beat it.
So even better than apples to apples, apples to better apples. We're talking Galas to Braeburns.
As you'd expect, T&Cs apply.
What insurance do I need to work in construction?
Public liability insurance
Public liability insurance for construction covers you for accident, injury and property damage claims made against you by the public as a result of your work. It's not a legal requirement in the UK, but a lot of trade associations and clients may require you to have it in order to work with them.
Employers' liability insurance
Employers' liability insurance is a legal requirement for employers in the UK, regardless of whether your staff are full-time, part-time, apprentices, contracting or temporary.
If you don't have employers' liability insurance and you're found to have employees, you can be fined up to £2,500 for every day you weren't insured.
Our employers' liability cover includes a £10 million limit as standard as well as 50 days' cover each year for temporary employees (who don't need to register with us).
Contract works cover
Contract works cover insures you for incidents that are out of your control at your contract job – such as theft, fire, water and wind damage – as well as accidents that can delay the completion of a job. You can add this to your construction insurance policy as an optional extra, with limits of up to £500,000.
Tools insurance and equipment cover
Theft or damage to your tools is, unfortunately, commonplace on a construction site, and if something does happen to your kit it can really put a spanner in the works. Our equipment cover makes sure your tools are protected, so you can easily replace or repair them and don't lose a day's work.
Tools and equipment cover is an optional extra with us, but if you did add it to your policy you'd be protected for:
Portable tools and equipment (maximum value of £1,000 per item), up to £10,000 cover
Construction plant and machinery owned by you, up to £25,000 cover
Hired-in plant insurance, up to £50,000 cover
We'd recommend that when you're not using your equipment to lock it up securely to minimise the risks. If you're often on the road, we can also offer cover to protect your tools while they're in a vehicle overnight.
Stock cover
On top of tools, you may also need cover for the materials you're using on site. We provide protection for materials such as wood, paint and tiles, up to £5,000, from theft and damage. As with your tools, it's important to take precautions with your work materials, meaning they should be stored securely at your business premises or in a vehicle while they're in transit.
Personal accident cover
Being on site has a lot of risks for you, too. And a serious injury could place you out of work. If this happens, our personal accident cover can pay compensation of up to £5,000 to help you out until you can get back on your feet.
Once you've completed a quote, you'll be able to view a summary of cover. Please always refer to your policy documents for full details around exclusions, terms and limits of your customised cover.
Just need to insure your tools and equipment?
At Superscript, we offer special cover for just the tools and equipment of your trade. You won't be tied into taking out any other covers in your policy so you only pay for what you need.
Working in construction, you can get simple, flexible cover for vital tools and items of business equipment such as:
Power tools
Screwdrivers, pliers and wrenches
Portable generator
Work bench
Plastering equipment
Carpentry tools
Laptop and phone
Read more about our tools-only cover.
Construction insurance FAQs
We insure thousands of innovative businesses
Check out our latest posts
The financial system is still reeling from SVB's collapse. Here are three bits of practical advice to help you limit exposure to these types of events again in the future.

17 Mar 2023

14 minute read

On Wednesday 15 March 2023, Chancellor Jeremy Hunt made his highly anticipated Spring Budget speech. We explore what the his proposals mean for businesses around the UK and how they've been met by the small business community.

The UK tech startup space is in rude health. Let's meet five of the most significant tech startup incubators helping fledgling UK startups break new ground.
Authorised by the FCA
The FCA supervises UK financial services firms to protect consumers. We are directly authorised and regulated by the FCA and our Firm Reference Number is 656459. These details can be confirmed on the Financial Services Register at www.fca.org.uk or by calling the FCA on 0845 606 1234.
A-rated financial strength
Our insurance products are underwritten by Standard & Poor's A-rated financial strength or higher. This means the underwriter has been independently assessed by the world's leading credit rating provider and found to have a strong capacity to meet financial commitments (pay claims).
Protected by the FSCS
If you are a business with an annual turnover under £1m, charity with an annual income under £1m, or trust with net assets under £1m, then you will be entitled to compensation from the FSCS in the unlikely event we cannot meet our obligations. Full details and further information on the scheme are available at www.fscs.org.uk.