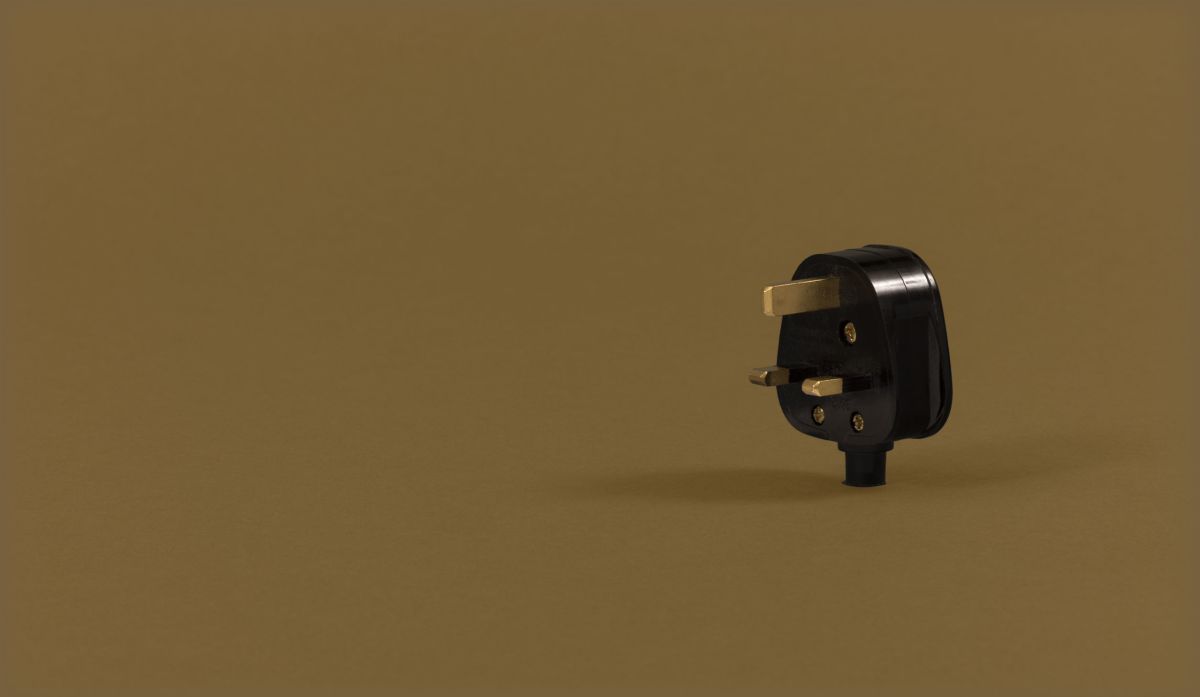 Though insuring your tools and equipment against loss or damage is a sparky standard, you can add other covers like public liability to cover the fallout of a rare wiring mishap.
Electricians insurance quote
Why do electricians need business insurance?
You're probably well aware of the risks that come with being an electrician. Business insurance for electricians makes sure you're covered for these risks, including accidental injury to your clients or members of the public, mistakes in your work and the cost of damage.
With insurance for electricians, you can protect your business, your tools and your employees (if you have any) for when the unexpected happens.
10% of electricians paid £6.06 a month or less for their Superscript business insurance between January and March 2023.
At Superscript, our business insurance for electricians can include:
Public liability insurance limits up to £5 million

Up to £10k cover for tools and equipment (max. £1,000 per item)

£10 million employers' liability cover as standard

Up to £500k worth of contract works cover

Instant access to your documents

No fees for adjusting your cover
Be quote confident
We're big on fairness. So if you find a lower price for a comparable quote, we won't just match it – we'll go one better and beat it.
So even better than apples to apples, apples to better apples. We're talking Galas to Braeburns.
As you'd expect, T&Cs apply.
What insurance do electricians need?
Start with public liability insurance (and get just that), or customise your policy to cover additional risks.
Public liability insurance
Public liability insurance is for any business that involves contact with members of the public. It's designed to cover claims made against you for injury or property damage as a direct result of your work. We can cover work that takes place more than 10 metres below ground and both single phase and three phase electrical work.
Our public liability insurance for electricians gives you the option of picking £1 million, £2 million or £5 million cover.
Employers' liability insurance
Employers' liability insurance is a legal requirement for employers in the UK. If you hire any employees at all, including apprentices, part-time, or even temporary workers, you'll need to make sure you're covered and that you have an employers' liability insurance certificate to prove it. Not having it can result in a fine of up to £2,500 per day for each uninsured day.
Our employers' liability cover offers a £10 million limit as standard. It also includes 50 days' cover for temporary employees, who do not need to be registered with us, each year.
Tools and equipment insurance
A misplaced spanner is one thing, but damaged, lost or stolen specialist equipment is expensive and can be difficult to replace. And tool theft is no joke - it's one of the biggest concerns for tradesmen in the UK.
Tools and equipment cover is an optional extra with us, but if you did add it to your policy you'd be protected for:
Portable tools and equipment (maximum value of £1,000 per item), up to £10,000 cover
Construction plant and machinery owned by you, up to £25,000 cover
Hired-in plant insurance, up to £50,000 cover
We'd recommend that when you're not using your equipment to lock it up securely to minimise the risks. And if you're often on the road, we can also offer cover to protect your tools while they're in a vehicle overnight.
Personal accident cover
Unfortunately, accidents happen. Personal accident cover is a popular choice for electricians, as it pays a benefit if you or someone working for you suffers an accident resulting in loss of sight, hearing, speech, a limb, death or permanently disabled and unable to work.
Stock cover
To do any job properly, you need the right materials. Stock cover offers up to £5,000 worth of protection for the materials you need to do your work against theft and damage.
It's important that your stock is securely stored at your business premises, or in securely locked conditions elsewhere - even when in transit.
Contract works
This type of cover is perfect for those who do project-based contract work. It insures you for things beyond your control, like fire, theft, water damage and wind damage - and accidental mishaps that can delay the completion of a job. We offer this insurance as an optional extra, with limits of up to £500,000.
Once you've completed a quote, you'll be able to view a summary of cover. Please always refer to your policy documents for full details around exclusions, terms and limits of your customised cover. Read our guide to understanding your policy documents.
Real Superscript insurance quotes by real electricians
These real-life examples are to give you an indication of the sort of the cover options Superscript customers are looking for, and how much they were quoted. These customers' names have been changed.
£6.06/MONTH
Kris, a self-employed electrician from Bramingham, near Luton, with an annual turnover of under £50,000.
Quoted £6.06 a month in February 2023:
Public liability insurance (£1m limit)
£13.96/MONTH
Gabriel, a sole trader electrician from Finchley, North London, with an annual turnover of under £50,000.
Quoted £13.96 a month in September 2022:
Public liability insurance (£2m limit)
Employers' liability insurance (£10m limit)
Personal accident cover
£31.98/MONTH
Caelan, an electrical contractor from Reading, with an annual turnover of under £50,000.
Quoted £31.98 a month in March 2023:
Public liability insurance (£2m limit)
Portable tools and equipment cover (£1,000 limit)
Contract works cover (£500,000 limit)
Commercial legal protection (£100,000 limit)
Employers' liability insurance (£10m limit)
Personal accident cover
Just need to insure your tools and equipment?
At Superscript, we offer special cover for just the tools and equipment of your trade. You won't be tied into taking out any other covers in your policy so you only pay for what you need.
As an electrician, you can get cover for vital tools and items of business equipment such as:
Voltage indicator
Insulated pliers and screwdrivers
Digital circuit breaker finder
Stud finder
Work bench
Laptop and phone
Read more about our tools-only cover.
Claims examples
Business insurance claims are different for every electrician out there, but here are a few examples of real claims that electricians have had to make.
The cut cable
An electrician was contracted to complete repairs on an underground telecommunications line. Whilst digging, they hit an electrical cable which was supplying power to the customer's property, causing a total loss of power to the building and meaning that significant, costly repairs would need to be undertaken.
Their public liability insurance policy covered the costs of repairing the damage and restoring power.
The falling ladder
An employee of an electrical contractors business was working at height, with a ladder propped against a wall. Sadly, the ladder slipped and the employee fell to the ground. Whilst the business believed that the ladder was not positioned correctly, the employee took action against the business via their solicitors, making a claim for compensation.
The business' employers' liability insurance covered the legal and compensation costs involved.
The runaway van
A sole trader electrician kept his tools and equipment locked in the back of his van overnight, with the van parked on the street. Sadly, the van was stolen during the night and even though the vehicle was located by police the next day, the thieves had forced the doors open and stolen all of the tools.
The electrician's tools insurance covered the cost of replacing their stolen equipment.
You make a claim
Log in to your online account and go to the 'Make a claim' section. There, you can make a claim directly – there's no need to call us.
We'll ask you for some details about your claim, including a crime reference number (if applicable), the date of loss, type of claim and its detailed description.
You can also attach any relevant supporting documentation like proof of loss or proof of purchase.
We'll get on the case
Once submitted, your claim will be assessed.
If the claim is large, we may need more information from you. Or, if it's small, our team may be able to settle it within a couple of days (or hours, in some cases).
Either way, we'll keep you regularly updated and you'll be able to see the status of your claim on our customer portal.
Your claim is settled
After it's been assessed, we'll let you know if your claim has been successful or not.
If items have been lost, stolen or damaged, we might arrange for the items to be replaced or make a payment to you.
Electrician insurance FAQs
We insure thousands of innovative businesses
Check out our latest posts
In our increasingly digital world, and with cyber crime on the rise, is there an optimum time of year to buy cyber insurance?

Having your business equipment stolen is traumatic, expensive and disruptive. Here's our checklist of the steps you should take to get back on your feet.

Venture capital investment value has dropped significantly this year, so our Director of Advisory David Dickson asks is this part of the natural startup cycle?
Authorised by the FCA
The FCA supervises UK financial services firms to protect consumers. We are directly authorised and regulated by the FCA and our Firm Reference Number is 656459. These details can be confirmed on the Financial Services Register at www.fca.org.uk or by calling the FCA on 0845 606 1234.
A-rated financial strength
Our insurance products are underwritten by Standard & Poor's A-rated financial strength or higher. This means the underwriter has been independently assessed by the world's leading credit rating provider and found to have a strong capacity to meet financial commitments (pay claims).
Protected by the FSCS
If you are a business with an annual turnover under £1m, charity with an annual income under £1m, or trust with net assets under £1m, then you will be entitled to compensation from the FSCS in the unlikely event we cannot meet our obligations. Full details and further information on the scheme are available at www.fscs.org.uk.