Superscript

Personalised business insurance
17 January 2021
4 minute read
Some celebrities aren't content to be known for their success in music, acting or sport – they've leveraged their fame and wealth to create new heights of success.
Let's meet ten celebrities who've created successful businesses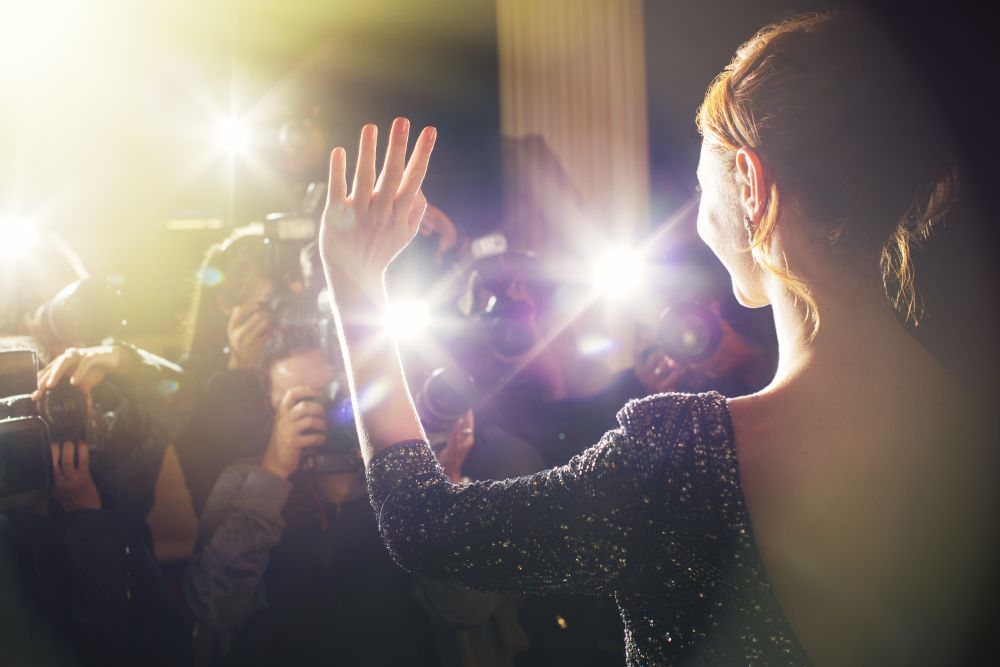 1. Kylie Jenner
According to Forbes' annual World's Billionaires list, Kylie Jenner remains the planet's youngest self-made billionaire. At just 23, Jenner's taken the fame and wealth that comes with being part of the Kardashian-Jenner clan, and turned it into a make-up empire.
Best known for her Lip Kit, Jenner also owns the Kendall + Kylie clothing line with her sister Kendall, Kylie Skin and an online merchandise hub, The Kylie Shop.
2. Victoria Beckham
Previously known for being one-fifth of the Spice Girls, Victoria Beckham has leapt from British pop star to international fashion maven. In 2009, she opened her first boutique in London and since then, the status of her Victoria Beckham clothing line has only continued to rise.
Beckham was named the U.K.'s top entrepreneur of 2014 by business magazine Management Today. According to the publication, Beckham is "living proof that celebrity may be the most marketable commodity of all."
3. Rihanna
Rihanna is living proof that it's possible to be top of your game in multiple industries. The nine times Grammy winning singer segued into cosmetics with her skin tone inclusive brand Fenty Beauty, before becoming the first Black woman to be in charge of a major luxury fashion house when she joined LVMH.
At just 32, and with a $600 million fortune to her name, Rihanna is the wealthiest female musician in the world.
4. Beyoncé
With a net worth of around $400 million, according to Forbes, Beyoncé is one of the highest-paid celebrities in the world. Beyoncé has founded ventures include Parkwood Entertainment, her entertainment and management company; Ivy Park, her leisure clothing brand; an online shop; and investments in companies including WTRMLN WTR, a water start-up founded by women.
5. Jay Z
Beyoncé's husband Jay Z is not just one of the wealthiest living musicians and the other half of a phenomenal musical power couple. His management company, Roc Nation, record label, streaming service Tidal, his investments in stadiums, wine and spirits, cigars, cosmetics and air travel further cement his status as a formidable entrepreneur in his own right.
6. Oprah Winfrey
With an eye-watering $2.5 billion fortune, Oprah Winfrey's wealth places her far ahead the other celebrities-turned-entrepreneurs. She first made her name as the presenter of the era-defining Oprah Winfrey show, which reinvented the talk show.
Winfrey then took on acting roles, founded her own production company (Harpo Inc – that's Oprah spelled backwards), co-founded Oxygen Media and created O, the Oprah magazine. She manages television programmes, films, publications and websites as part of her Harpo empire.
Oprah's magic touch has been nick-named 'the Oprah effect.' When she endorses a product, its sales explode. Her gift for tapping into trends suggests Oprah will keep topping rich lists for years to come.
7. Kate Hudson
Actor Kate Hudson branched out into clothing in 2013, when she co-founded the activewear line Fabletics. The brand quickly expanded, with dozens of retail stores and annual revenue exceeding $300 million. Although Fabletics has been dogged by controversy about its subscription service, the brand still seems to be booming.
In 2019, Hudson launched another clothing brand, the eco-friendly HappyxNature. Created from recycled fabric and plastic, the line's mission is to "keep nature happy while creating amazing fashion."
Outside her clothing lines, Hudson has been called a "female disrupter" in the alcohol industry, with her craft spirit King St Vodka.
8. Ashton Kutcher
You might know him from That 70s Show or Two and a half men, but Ashton Kutcher has made a name for himself as one of the savviest entrepreneurs in tech. While some celebrities hand over their millions to financial managers, Kutcher is renowned for his deep knowledge of the tech industry and his strong personal understanding of what makes a good investment.
In 2010, Kutcher teamed up with two other co-founders, entertainment manager Guy Oseary, and billionaire investor Ron Burkle, to create A-Grade Investments. Just three years later, A-grade was valued at more than $300 million. Kutcher has boosted household names such as Skype, Uber and Airbnb. He's been called "Hollywood's most experienced tech investor" and he doesn't seem to be slowing down; he recently co-founded another venture fund, Sound Ventures.
9. Gwyneth Paltrow
Whether you love her brand of luxury wellness plus a dash of mysticism or can't bear it, there's no denying Gwyneth Paltrow has entrepreneurial savvy.
In 2008, she launched her lifestyle website, Goop, which would go on to be valued at more than $250 million. At times controversial, Goop combines new-age spirituality with high-end cosmetics, fashion and diet offerings. The site is now an e-commerce giant, showcasing a remarkable 50% year-on-year growth.
10. Serena Williams
Former world number one tennis player Serena Williams is one of the only women to ever make it onto Forbes' list of the highest paid athletes. Not content with setting records in tennis, she's stepped into the fashion and investment sectors too. Williams' clothing line, HSN, is famed for its inclusive designs such as a sell-out dress that 'works on every body.'
Outside of fashion, she founded her own venture capital firm, Serena Ventures, in 2014. Serena Ventures specialises in providing funding to women, people of colour and young entrepreneurs.
If you're thinking of starting up a business, whether it's selling fashion or beauty online, or becoming an influencer yourself, don't forget to think about business insurance. Covers like media liability insurance are especially important when it comes to publishing content online.
This content has been created for general information purposes and should not be taken as formal advice. Read our full disclaimer.
We've made buying insurance simple. Get started.
Related posts
05 October 2023

7 minute read

We work with some of the most innovative and exciting healthtech and medtech startups, here are 15 UK-based startups we think are driving the industry.

06 February 2023

12 minute read

Trying to find a platform for selling online? Discover which features to look for, read our reviews of popular platforms, and see what this all means for your business insurance.

01 September 2022

5 minute read

Getting started as a freelancer can be daunting, we've shared some of the best sites to consider if you're looking for work as a freelancer.