Superscript

Personalised business insurance
13 September 2017
6 minute read
In March 2017, Digital Risks Director, Annabel Mekelenkamp embarked on a Remote Year, joining 60 other remote workers on a trip around Europe and South America. The group spend a month in each destination, where they live, work and experience the city. Now six months' in, we caught up with Annabel to find out about the European leg of her trip, before she jets off to Buenos Aires for the second half.

**
Why did you decide to embark on Remote Year?
I really like change and believe that the only constant in life is that you are changing and adapting all the time. This trip allows me to embrace that and have an adventure, while also continuing to work. It's also a relief to escape the crazy London property prices!
What kind of people make up your group?
Our group - or 'tramily' (travel family) - is called Balboa and everyone gets along really well. It's made up of about a third employees, for example one girl is a lawyer and another works for Accenture. Then about 50 per cent are contractors or freelancers, including developers, designers, social media professionals and other consultants. There are a couple who run a family business, or startup business.
Where have you been so far?
We started off in Split, and that was where we all got to know each other and work out what makes everyone tick. I wasn't a huge fan of Split itself as I'm not really a seaside person, but we visited Dubrovnik as well, which was very pretty and there are some beautiful islands nearby.
Then we moved on to Prague, which I really liked, although the weather was very cold. But it's a lovely city and still very affordable, which meant we could enjoy cultural attractions, such as the Opera and the ballet, for hardly any money. There was also a big historical element, which I liked.
After that, we went to Lisbon, which I didn't actually like that much, despite the fact that the rest of the group loved it. As it's a bit of a 'party city', I struggled to find a balance with work. Too much eating and drinking meant I was gaining weight and not being very productive, which I found quite frustrating.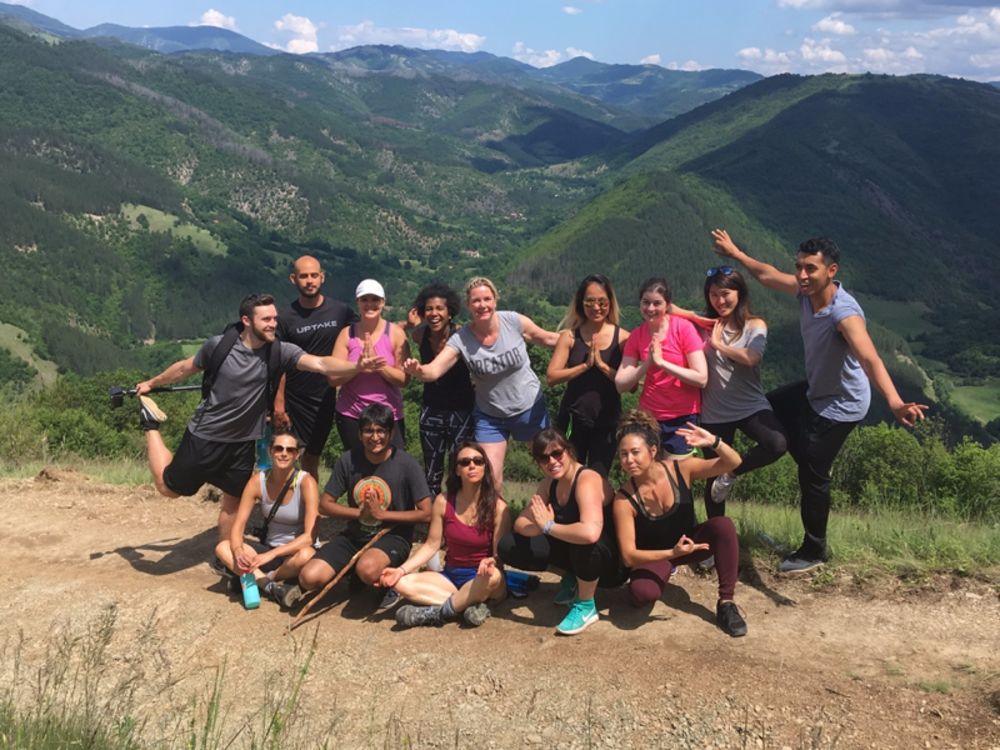 Thankfully, Lisbon was followed by Sofia, which was the complete opposite and I was able to strike a much better balance. It's a small city - very green and walkable with huge parks everywhere and mountains close by. Our experience manager was really outdoorsy too, so we did a yoga retreat, hikes and sailing. Coming out of the Portugal carnage, it was nice to have some peace and quiet!
Next, we headed to Belgrade, which was really hipster and reminded me of East Berlin about 10 or 15 years' ago. However, most of my memories of Belgrade revolve around the 'assassin game', where we were challenged to shoot other members of the group with a water gun. It went on for a whole month, and it totally took over our lives!
Our last European stop was Valencia, which is really pretty and also felt very modern and sophisticated after two months in the Balkans. It was nice to have some of those Western comforts back for a while.
What are the workspaces like?
Sometimes we have our own exclusive co-working space and sometimes we share with other people. For example, in Split we had our own space, as it made it easier for us all to get to know each other at the outset. But then in Prague we shared a really interesting space in the Old Danish Embassy, giving us more opportunities to mix with some local entrepreneurs. In Belgrade, we had two workspaces to choose from, giving us the choice between our own space and an Impact Hub, which was really nice. So, there's a whole mixture of experiences.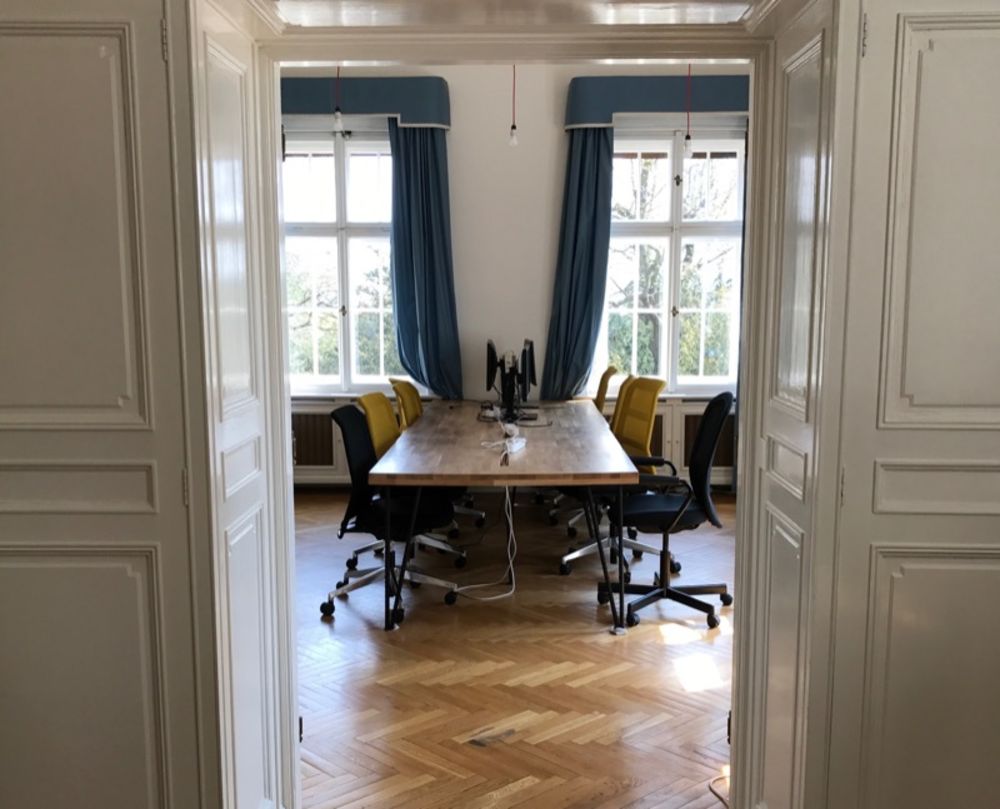 How is your month in each city organised?
In each city, there's a local team, which organises activities for the group, such as trips to local attractions, cultural experiences and meetings with local entrepreneurs. We also have an experience manager at every stop, whose role it is to fill you in on what's going on in the city. It's always somebody local, so they give you a really cool perspective of the place you're living.
There are also certain set events that happen in every city, such as 'The Junction', where we meet interesting local entrepreneurs and 'Tracks' events, where we learn more about the city or country we're in. Every stop also includes a whole day event at the weekend, so for example in Belgrade, we visited Novi Sad, Serbia's second city and in Valencia we had a lovely day by the pool at the home of a local with home-made paella.
There must be a lot of distractions - what's the work-life balance like?
Surprisingly, I've found it a lot better than in London, as I don't have the same obligations and chores that I have at home. I've only cooked twice on the whole trip, so that saves time, and we can't spend time shopping, because you can't fit loads of extra stuff in your luggage. It means you just focus on work and fun.
Some people work more than others, ranging from about 20 hours a week, to around 80 at the most. A lot of people work in the time zones where their job is based, so for example people in the US work 4pm-12am, which I think makes it a bit more complicated.
Setting up a routine can be challenging sometimes, for example in Lisbon I felt that I lost balance in my life. However, I've definitely found it easier to organise myself and build a structure as I've gone along. For example, I've already organised my personal trainer in our next stop, Buenos Aires, so I'll have that ready as soon as I arrive. That kind of thing is amazing in the cheaper countries, because you can have a luxurious life for much less than it would cost back home.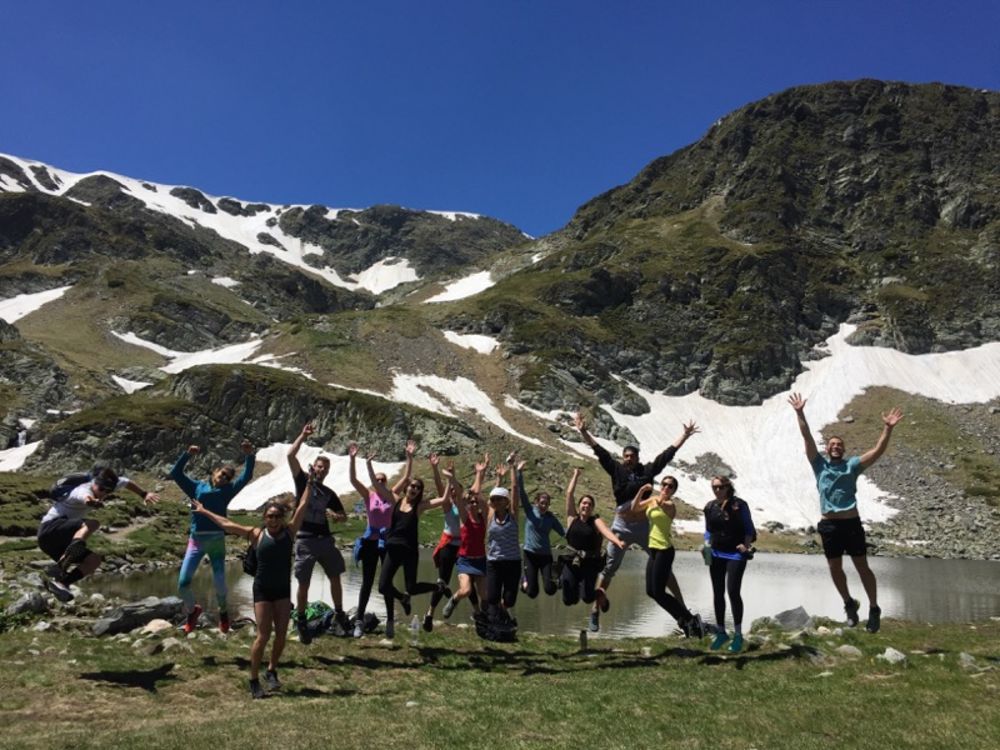 What have you liked most about the experience?
The group has been amazing, and it gets better as the time goes on. Of course, there are people that you hang out with more than others, but you start to appreciate everybody, and it grows into something that feels like a family. People really want to help each other out.
From a professional perspective, you also build up a big network, not only amongst your group, but also others in the wider Remote Year 'Nation'. There is a community on Slack, with different groups for different interests, so you can ask questions, find out about jobs and discover other opportunities.
I've also noticed that being on the trip has made me a much more flexible, relaxed and generally nicer person. For example, I used to be slightly obsessive about cleaning and stacking the dishwasher, but I've adapted to the situation and now I just don't care anymore.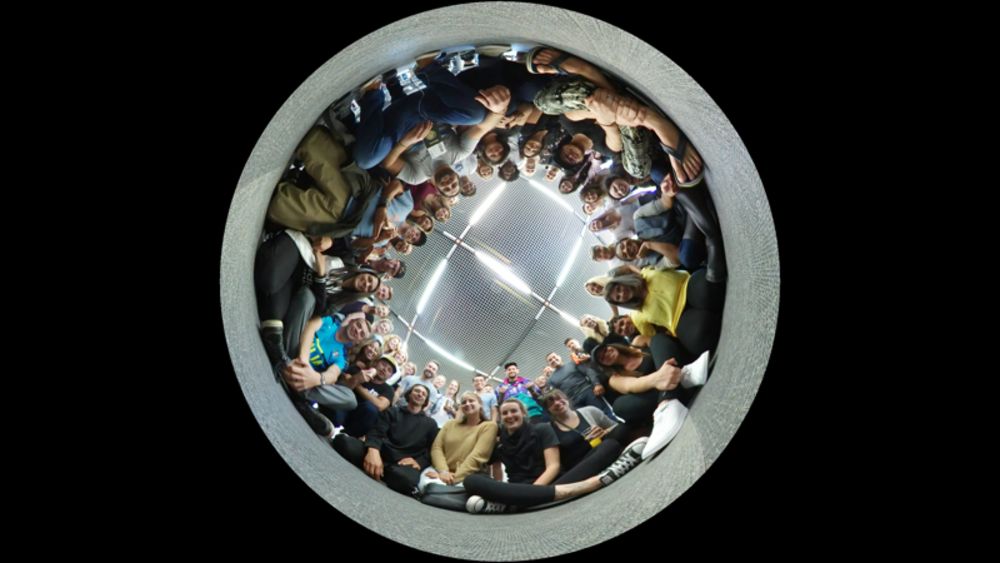 Where are you off to next?
We're heading off to Argentina, where the group is spending a month in Buenos Aires and then a month in Cordoba. Although I've opted out of Cordoba, as I'd like a bit of freedom and time to explore other parts of Argentina by myself. You can opt out of stops whenever you like and quite a few people do, as they want a different experience.
Then after that we go to Lima, Medellin, Bogota and finally Mexico City.
We'll be catching up with Annabel every month for the next six months, to hear how she's getting on in South America. So, stay tuned for future highlights!
We've made buying insurance simple. Get started.
Related posts
05 September 2023

2 minute read

We're incredibly proud to announce that new additions to Superscript's dedicated digital assets broking team makes it largest in the world.

25 August 2023

7 minute read

If you've been called to sit on a jury, you'll probably have a lot of questions. Here, we answer some common queries about jury service while you're self-employed, including what expenses you can claim and whether insurance will cover lost income.

16 August 2023

2 minute read

We're incredibly proud to announce two new major hires as we enter the next phase of accelerated growth.