Superscript

Personalised business insurance
01 October 2017
2 minute read
Digital Risks, the digital-first broker for fast-growth technology and media businesses, has signalled its ambitions to scale in the UK and internationally, with the appointment of Peter Barrett as its chairman. Barrett brings valuable leadership and insurance experience from established insurance businesses, such as Genworth Financial, as well as expertise in bringing new brands to market, which he did with Goldfish, the innovative credit card brand.
Co-founded by Cameron Shearer and Ben Rose, Digital Risks is challenging the traditional business insurance market, with an entirely online broker experience and flexible monthly subscription model. The business targets digital-first start-ups and small businesses, operating in areas such as software development, fintech, advertising, digital publishing and cybersecurity.
Barrett has closely followed the development of Digital Risks over the past 18 months, during which time he has built an understanding of the vision and objectives behind the company. Commenting on his appointment, he says: "Cameron and Ben are a very talented team, who have won respect from across the insurance industry. With Digital Risks, they've developed a unique and highly targeted business proposition. To have gained traction and established high-profile partnerships in such a competitive market is truly impressive."
Digital Risks has focused on customer-first design, with its proprietary broking infrastructure that automates the entire process of buying insurance, with products based around the modern risks facing today's digital businesses. Rather than providing a price comparison service, or packaging the customer's risks to a single underwriter, the platform considers them individually and aligns this with the most suitable provider based on appetite – more like a traditional broker.
With its subscription-style model, the company aims to challenge the restricted availability of specialist insurance online, enabling clients to pay monthly and amend their cover at any time, offering greater affordability and accessibility to growing businesses. Its products are backed by the underwriters including Aviva and HCC.
"From a product design perspective, subscription-style products are something the industry has been trying to do for years," continues Barrett. "I've always been stunned that we're the only industry that gives customers an annual opportunity to leave. Subscription-style makes sense, as it's easier for the customer, while avoiding the annual renewal letter from the insurer. Digital Risks is a great example of a young digital business doing something that the big guys can't."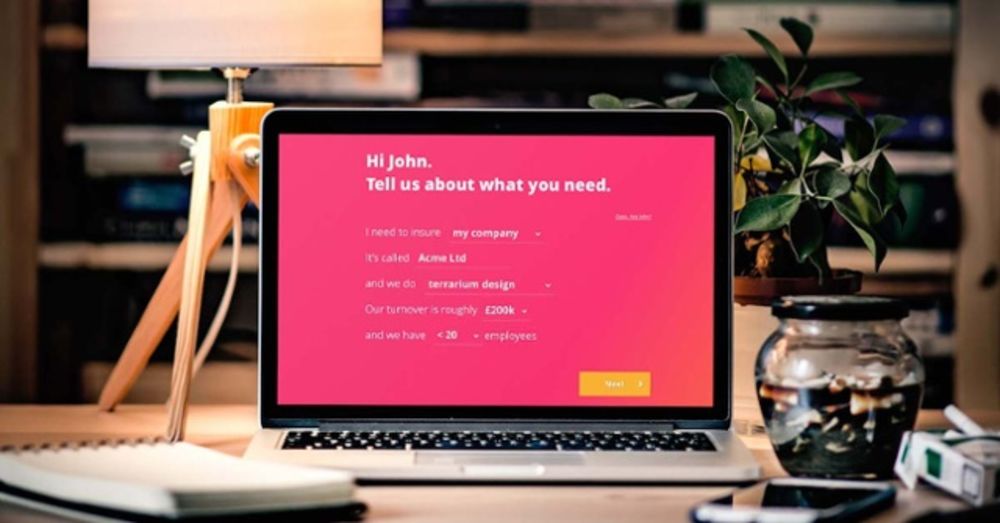 Cameron Shearer, CEO at Digital Risks, says: "Peter's experience running large, international insurance businesses makes him the ideal choice for chairman, as he knows how the industry works and how to take advantage of the opportunities for disruption. His counsel and guidance has made a huge difference to our development and success so far, while his knowledge of global markets will be invaluable in helping us achieve our goal to expand overseas in the coming years."
Related Links
We've made buying insurance simple. Get started.
Related posts
07 December 2023

5 minute read

Ever wondered what intellectual property is? Want to know how intellectual property insurance can help protect your business? Then read this handy guide.

29 November 2023

4 minute read

In this article, we look at things to consider when exploring the possibility of a move to coworking.

21 November 2023

13 minute read

Everything you need to know about funding for startups. Find out how to make (and not break) your business, with our ultimate guide.