Ben Rose

Chief Underwriting Officer
28 February 2020
5 minute read
Digital agency insurance gives you the backstop you need if things do go wrong. But as any good insurer will tell you, prevention and awareness are key to running a low-risk digital marketing agency, leaving you free to do the creative work and instinctive consulting clients can't be without.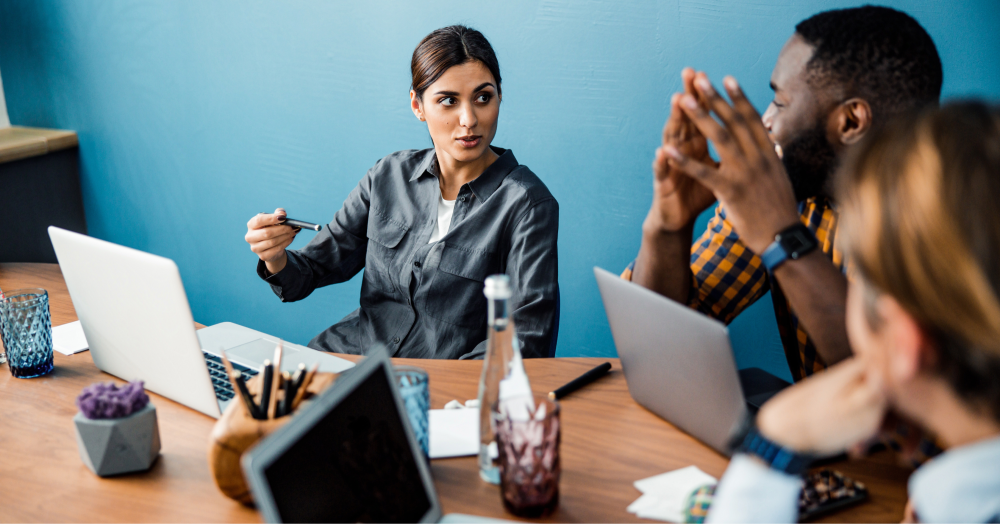 Lower your risk and stay aware with our top five risks for digital marketing agencies in 2020. From cybersecurity to controversial copyright rulings, it could pay to have your eye on these issues.
Cybersecurity – what's on file?
By definition, you're operating in a demand culture. The brands you do great work for are targeting and serving an increasingly high-expectation, low-patience customer base, and with that comes a constantly broadening data web. Customers expect to part with their data, in exchange for pin-point personalisation.
But with big data comes big responsibility. It's not just the high-profile cases like Travelex's month-long 'ransommare' at the start of this year, or Facebook's password security scandal in March 2019 (imagine the stress of exposing 600 million user passwords across seven years). It's also the small breaches, human errors and gaps in oversight that pose a big threat to digital agencies in 2020.
Alongside an expert cyber insurance policy, mitigation is key. You need to keep track of the data you handle and delete any you don't need. This is enforced in the General Data Protection Act (GDPR), and not just a formality. On the topic of GDPR, our cover for cyber risks also works as GDPR insurance for agencies who need it.
Ideally, you'll employ an expert or hire a consultancy to manage your data security, but a strict eye on processes, storage, employee training and scenario testing play an essential part in strengthening your cybersecurity. If you know that a lot of your data is housed in spreadsheets and gathering dust, it's time to address it.
Untapped AI potential
We've picked up on cyber risks. But is the ball dropping on tools and tech which can help digital marketing agencies fight back?
During a cyber attack, the damage is often done in seconds. Single digit seconds. Even the most robust in-house security policies buckle under that threat of lightning-speed take-down. But artificial intelligence (AI) has the potential to work in favour of target organisations, as much as being a weapon for the attackers.
The problem as we head into 2020 is awareness – or lack of it – and the ability to harness AI with the same sophistication that cyber criminals have. Security technology is there for the taking, and developing all the time, but selecting, implementing and keeping up-to-date means time and financial investment.
Cyber criminals are hyper-smart, ahead of the curve and ruthless. AI gives agencies the means to fight them, but falling behind in tools and awareness could mean falling victim. Consult with an expert and make sure you're heading into 2020 well-equipped.
No one is responsible (do you need a DPO?)
A recent roundtable hosted by Econsultancy and MIQ found a lack of one centrally responsible person to be the biggest barrier to understanding data. The state-of-the-industry discussion brought in attendees from leading brands and agencies, and also called out silos as a key factor in the lag on getting to grips with data.
So many breaches and errors are a genuine mistake. An employee sending a file to the wrong client. An employee leaving the agency and taking data with them (usually without knowing). A CEO leaving their laptop on a packed train. A client not understanding the necessary encryption techniques to keep an email chain safe.
Mistakes are human, and whatever your agency's size, you need to have one central, easy-to-reach 'human' who is responsible for knowing where your data is, how it's stored, what it's being used for and how to protect it. From one-person bands who'll be handling this themselves, to bigger agencies with budget for a Head of Data or even a Data Protection Officer (DPO), it's a critical role. In some cases, it's required by law.
Tougher online watchdogs
Read our who needs media liability insurance? blog for information on how, with one swipe-right, the content you and your clients are producing could get you into serious hot water. It's particularly important for 2020, as the government outlines new powers for Ofcom to keep a strict eye on social media.
2020 has already seen unprecedented calls for tighter, more meaningful protection against cyber-bullying, ramping up of violence, hate and darker aspects of life online. The difference is, it's not just charities and policy makers campaigning for improvement. High profile cases and personal stories mean users themselves are demanding change.
If your digital agency runs campaigns on sites like Facebook or YouTube, it's no longer about self-governance. The BBC reported that between July and September 2019, Facebook took action on 30.3 million pieces of content (98.4% before any users flagged it). Until now, it's been the platform's responsibility to spot and get rid of 'illegal content', but this is changing. Ofcom is tasked with clamping down on user-generated content, and this will have major repercussions for the 'sharing' community.
This, coupled with developments like the rumoured axing of Instagram's 'likes' function, is set to change the playbook for digital marketing agencies across the globe.
Online copyright (know your Article 13)
This drama broke out in 2019, and is still causing controversy as we head into 2020, with YouTube and other platforms launching strong challenges against the EU's new directive (the Directive on Copyright in the Digital Single Market, if you're looking for a mouthful).
Put simply, the directive makes platforms more responsible for illegal sharing of copyrighted material. Article 13 is particularly worrying for the likes of YouTube, Facebook, Twitter, as it means they'll need to filter or get rid of copyrighted material from their sites. The criticism here is around practicality – how platforms can realistically pre-empt illegal uploads – and the stifling effect this could all have on freedom of expression, creativity and gorilla marketing or stunt PR.
Algorithms often mess up on the 'human sense' front, and Google has warned that legitimate content might be taken down by mistake – just one example of how the directive could potentially scupper a genius marketing moment.
We'll keep an eye on the directive and report any new thinking, but it's worth looking into media liability insurance now and speaking to your provider, if you're unsure.
We've made buying insurance simple. Get started.
Related posts
28 July 2022

8 minute read

Insurance fraud – when the holder of a policy knowingly and deliberately makes a false claim – can be an extremely serious act, with significant consequences.

16 June 2022

5 minute read

Find out in simple terms what insurance you might consider as a startup founder, and what situations may make it necessary to update your coverage.

20 January 2022

2 minute read

With differing risks and requirements to an established business, find out what you should look for in an insurer to cover your scaling company.