Coming up with a business valuation is a right-of-passage for every founder, usually when you're out 'cap in hand' to investors. Search online and you can find various complicated models for how to approach pinning a price tag on your fledgling venture. Feel free to browse the intricacies of EBITDA, Comparable Analysis and DCF Analysis for some bedtime reading! But these are likely to look pretty intimidating, particularly when you've barely made a profit – or don't even have a product to sell yet.
The truth is that when you're short of facts and figures and your forecasts are more guesswork than accounting prowess, fitting yourself into a headache-inducing equation can be a waste of time and effort. In many cases, it isn't the first thing investors are looking for anyway. So, what's the best approach?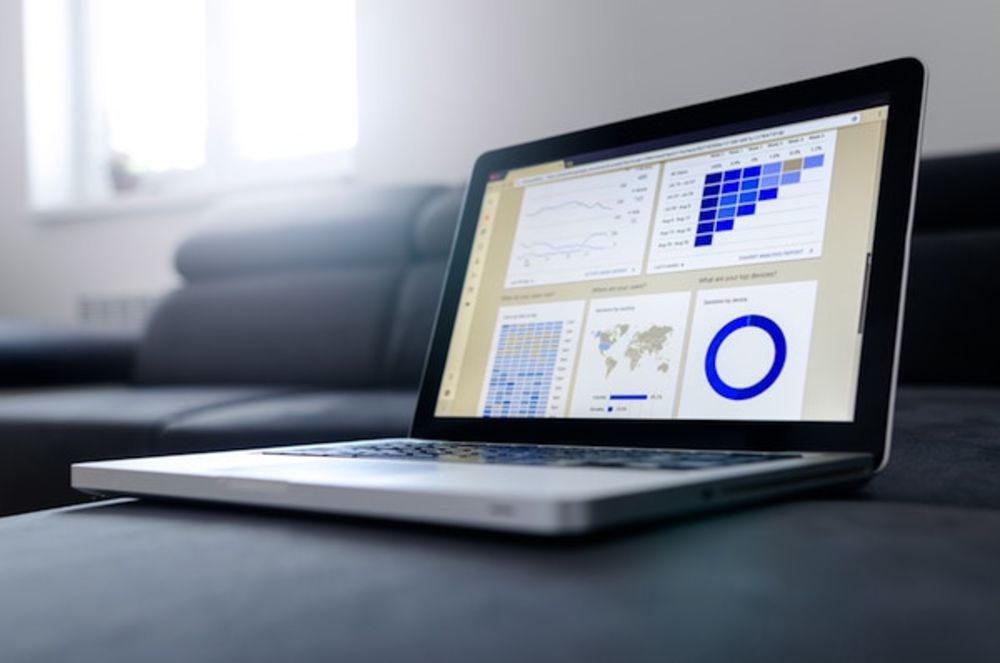 Be realistic:
1.
Alexander Mann, Associate at London-based VC firm, Concentric, warns startups to avoid getting carried away in the early days, as excessively high valuations can scare off investors. "If a business is pre-revenue or has revenues of less than £1m, then investors have to take a leap of faith," he says. "At that stage you can't really say there is product-market fit, and a big chunk of the funding will therefore be required to get the product ready for market. If a pre-revenue startup presents us with an crazy valuation, it shows they're probably quite naïve, so we're likely to steer clear."
Focus on shared ambition and vision
2.
If you're short of numbers, don't despair, as communicating a compelling ambition and vision is just as important for securing funding. Angel investor, Lucy Viggers, says vision is one of the key factors she looks for in a founding team and also good indication if they're all on the same page. "The most important thing is that you agree about the ambition for the next five years and what you're going to do with the business," she explains. "If you agree about all those things, then you should agree about the valuation. If you're massively far apart then perhaps you're talking to the wrong people."
Don't get distracted by other businesses
3.
Startups often base their valuations on figures released by other businesses in the same industry, but Cameron Shearer, CEO and co-founder of Superscript, says this can be misleading - particularly if you're comparing numbers with Silicon Valley start-ups. "When we first started out we were driven by the big US valuations, but when it came down to it, the reality was around half that," he told us.
Viggers agrees, arguing that you also don't know enough about the individual situations involved. "People often look at a similar business a few years down the line to compare. But you don't know the circumstances," she explains. "They may have had additional help from family and friends, or they might just be lucky."
Give your business room to grow
4.
"Raising money with a very high valuation (on a revenue basis for example) can make subsequent funding rounds harder, as investors will expect your metrics to be able to justify an up-round and so as a company you leave yourself little room to make mistakes," explains Mann. He also advises entrepreneurs to consider the investor's perspective when agreeing on a valuation, and whether your expectation is going to give them a sufficient return as the business grows. If a crazy valuation means the investor's stake gets squeezed, particularly with subsequent funding rounds to come, then they may conclude it isn't worth their while.
Be ready to negotiate
5.
It's natural that founders will come in high to begin with, says Mann, and this is something VCs understand. "You have to think about the endowment effect, which is that people tend to value what they own higher than the market does." He urges founders to be ready to negotiate and remember that it's in the interest of investors to find a solution that works for both parties. "The vast majority of founders set their valuation higher than the VC would like and that's okay, as it's a starting point in a negotiation," he says. "Most VCs are still going to give a good result to the founder as they want them to be incentivised. Founders should try not to be too greedy."
Put the business first:
6.
Viggers stresses that founders shouldn't take disagreements about valuation to heart and must always prioritise the business, particularly when agreeing on the split of equity partnerships. "Your priority should be the future of the business - 10% of nothing is still nothing, so is it worth falling out over small differences in equity share? If your co-founder is the right business partner, equity split can be sorted later. The biggest problem is if the business falls apart."
Shearer from Superscript agrees, arguing that obsessing over a valuation figure is a distraction you don't need when establishing a new venture. "The priority at the beginning should be speed and getting stuff done. You don't want to be caught up in loads of conversations about valuation."
Get a second opinion (or a few!)
7.
According to Viggers, not enough startups spend time asking around to see what others think their business is worth, for example asking a business mentor, or even family or friends. "Talk to them about the situation and get their perspective," she advises. "For a founder, valuing a business is a very emotional thing, so get as many objective views as possible to feed into your decision. This will enable you to quickly get a view as to whether you're completely off whack."
Valuing a business can seem like a big deal but try to keep it in perspective. The key is finding the right team, advisors and investors, who understand where you're going and want to help you get there. Get that right, and everything else should fall into place.
For more on raising funding, have a read of our blogs on:
How to find investors for your business
Startup funding: what happens when?
From light bulb to listing: the digital startup roadmap
We've made buying insurance simple. Get started.
Related posts
24 October 2022

8 minute read

Looking for a business grant to get your venture off the ground? We take you through the basics and answer some common questions about grants for small businesses.

03 August 2022

6 minute read

Rental yield is one of the most important metrics for landlords. Find out how to calculate it, how to improve it, and the average rental yield in your region.

02 August 2022

5 minute read

If you own a business, or freelance on behalf of clients, you're likely to use images at some point in your work, but not all images you find online are free to use. Our guide and image usage tool are here to help.