Superscript

Flexible business insurance
10 November 2020
3 minute read
For many people, 2020 has been - or will be - the year they finally took the plunge and started their own business. According to data from Companies House, there were 221,020 incorporations between July and September 2020. An increase of 51,269 (30.2%) compared with the same timeframe in 2019.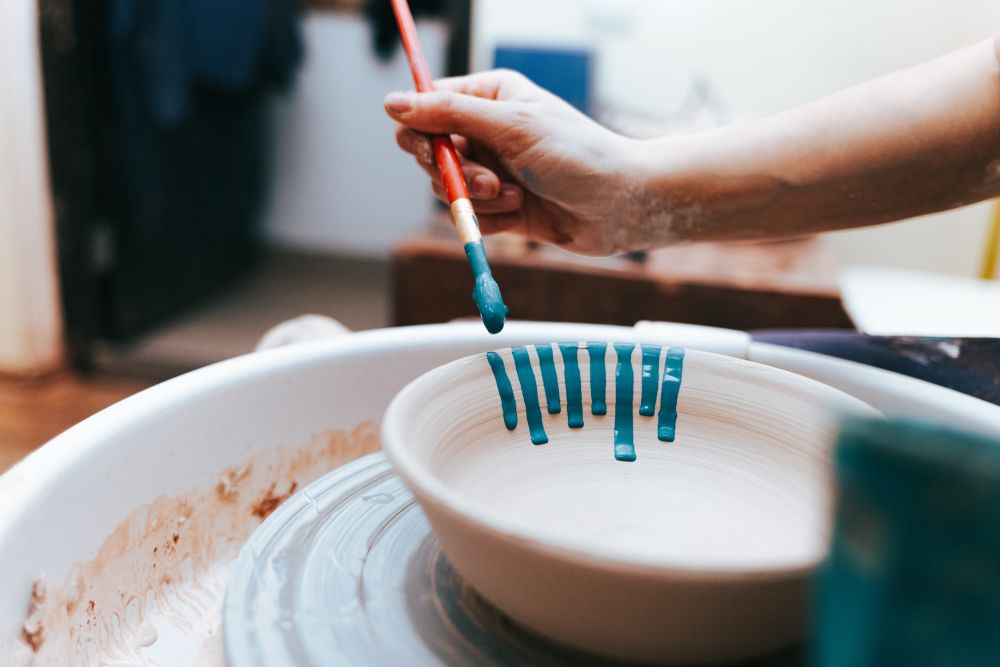 The most popular side hustles are in areas such as arts and crafts, writing and blogging, health and fitness, beauty and wellbeing, tutoring and education, and also gig economy side hustles such as Uber driving or being an Airbnb host. The opportunities are endless and can be a great way to earn money on the side of your formal employment, or even begin to monetise a passion. According to our research*, side hustlers earn an average of £4,500 a year.
If you're building up the courage to start your own business or side hustle, here are five tips to get you started:
Find your niche
You might not be the first person to start a business building and selling bespoke furniture (for example!), but think about what makes your product unique. Is it the materials you use? Is it the personalised service you give to customers? Is it the quick delivery service or sustainable packaging that you wrap your products in? Every one of the hundreds of thousands of businesses started every year will have their own unique selling points. Identify yours and communicate this niche at every touchpoint.
Understand demand
Once you've found your niche, you'll want to make sure there's a market for your side hustle. It can help to start with your friends and family. Pitch them the product or service you're thinking of launching and find out whether they'd buy it. Then, consider doing a 'soft launch' to test real-world appetite and to get objective feedback. This could be through a waiting list, pre-sale or special introductory offer. This will then also help you think about how to price your offering, and where to sell and promote it. All of this will come in handy later, if you decide to take your hustle to the next level and seek out funding to support that growth.
Dedicate your time
Any business owner - whether running a side hustle or an enterprise with a multi-million pound turnover - will tell you how all-consuming their job is. Your side hustle will require many, many hours of your time to get it off the ground, and also many, many hours to keep it running and growing. The toll of attempting to do this alongside full-time employment shouldn't be underestimated. The rewards and satisfaction may be worth it, but be aware of the commitment required before you start your new venture and make sure your goals are attainable and prepared to stick to it.
Protect yourself and your side hustle
Setting out on your own is an exciting but daunting undertaking. Make sure you have business insurance in place to protect yourself against common risks. If you plan to offer consultancy or advice, professional indemnity insurance (PI) is a good place to start. This will protect you if you make a mistake, or if a customer suffers – or claims to suffer – a financial loss as a result of your work, or breach of contract. It covers legal expenses and any compensation you need to pay. Business contents insurance will cover things like laptops, as well as any specialist machinery you might need for your side hustle. Cyber insurance is also a growing requirement for any business - large or small - that handles any third party data.
Set aside money for your tax requirements
As a business owner, it's down to you to keep track of what tax you're liable for and make sure you pay it on time. The Government allows you to earn £1,000 tax-free for your side hustle, but you'll need to pay tax if your side hustle earns you more than that each year. Tax is calculated through a Self-Assessment which you need to complete once a year. Check out these tax tips from our partner, TaxScouts, to understand tax for your side hustle in more detail.
*Survey of 2,002 people with side hustles conducted by Censuswide, on behalf of Superscript, between 10th-15th September 2020.
We've made buying insurance simple. Get started.
Related posts
01 June 2023

6 minute read

Freelancers and the self-employed pay their National Insurance contributions a little differently to people employed by a company. Read our guide to the ins and outs of how National Insurance works for the self-employed.

07 December 2022

2 minute read

Do I need to pay tax for my side hustle? What's a Self Assessment? A TaxScouts accountant answers some of the most common questions about taxes for side gigs.

01 November 2022

3 minute read

Need to file a Self Assessment tax return? Here are some of the most common mistakes people make – and what you can do to set them right.