As a business owner, you don't pour effort into your company for nothing. You want to know that your hard work has paid off, and an accurate business valuation will help you figure that out.
Whether you're valuing your business ahead of investment, sale, or to get an accurate picture of your business' health, our guide will help you on your next steps.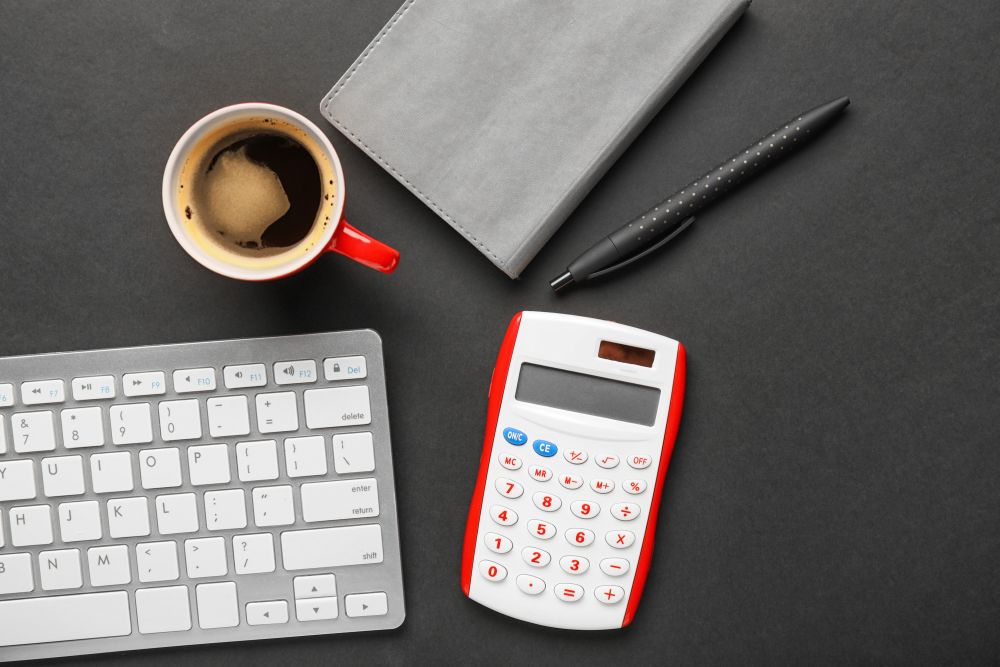 Why value your business?
There are as many reasons to value your business as there are businesses. Here are some of the most common.
Value your business before sale negotiations
As entrepreneur and life coach Nick Hatter says, "Investors want to know what percentage [of your business] they're getting. This will depend on two things: how much they invest, and what valuation you give to your company."
Value your business to inform strategy
When planning for leadership succession, or a bold new pivot to your strategy, it's helpful to get a firm grip on the value of your business. A thorough valuation could highlight risks and opportunities, like inappropriate debt structures or cash flow issues that are strangling your business.
Value your business to invest in its health
Think of a business valuation as a doctor's health-check. It's so much more than just a glance at profit and loss. It can highlight systems that aren't working, projects that are haemorrhaging cash, and hidden gems that are adding value.
How you value your business will depend on many factors
An accurate valuation of your business depends on factors like the sector you operate in, the type and size of your business, how mature it is, what kind of assets you own, past profit and projected revenue.
You'll factor in tangible assets – like vehicles, machinery, premises – but intangible assets can be trickier to value.
Your business' reputation, trademarks, intellectual property and the strength of your team all add value. Age matters: loss-making start-ups might be valued highly based on their future potential, whereas some buyers may value an established profit-making customer over an uncertain bet. Your customers matter too – a diverse, loyal customer base is likely to translate into more value than if you rely on a single major customer.
Options for valuing your business
Seller's Discretionary Earnings (SDE)
When valuing a start-up, many analysts start by recasting the business' earnings to calculate your Seller's Discretionary Earnings (SDE). You'll need to identify a multiple, based on relevant factors like your company's customer base and position in the market. Multiplying this by the business' SDE can give you a rough value for your business.
Earnings Multiples
Establishing a Price/Earnings ratio is a popular way to value your business. This measures the business' current share price relative to its per share net earnings. It's often used to value mature companies with an established profit record. It can be used for quoted or unquoted companies. Quoted companies tend to have a higher Price/Earnings ratio.
When Rafael Rozenson, Founder & CEO of Vieve Protein Water was looking for an approach to value his business, he found that most start-ups in the food and drink sector were using this approach. "Most used a multiple of their earnings to come up with a valuation. The range for this was extreme: anything from 3 - 20 times earnings. I went for a mid-point of 5 times earning valuations, which seemed reasonable and in line with other businesses."
Discounted Cash Flow
DCF analysis examines the business' forecasts for future cash flow, and discounts the value of that future cash, since a pound today is worth more than a pound tomorrow.
Entry cost
Put simply: how much would it cost somebody to set up a similar business to this one? How much would it cost to build a reputation, develop and protect relevant intellectual property, train and retain staff, purchase assets and develop products and services?
Asset valuation
For a mature business with many tangible assets, such as a vehicle rental business or property company, assessing the net realisable value of those assets could offer an accurate picture of the company's value.
Industry rules of thumb
Every sector is different, so do your research. This doesn't have to involve complex, formal investigations. Dennis VU, CEO and CO-Founder of Ringblaze, a virtual business phone system company, says: "When deciding which approach to follow, we enquired with some friends." The answer could lie in your network.
Consider the value of co-founders
Entrepreneur and life coach Nick Hatter says, "One rule of thumb I picked up from business school was to allot £250,000 value to each co-founder (depending on your expertise) -- this is assuming you are running a high growth start-up."
Combine approaches
It's unlikely you can accurately value your business on just one or two considerations; it's a holistic effort. As Nick Hatter found:
"There are valuation services out there like Equidam which ask you many questions about number of founders, do you have IP protection (trademarks, patents), is the service highly scalable (can it grow quickly without huge staff overheads), how much revenue are you generating, do you have a working proof-of-concept, who are your competitors." Check out Equidam's methodology to learn more.
Make sure you can defend your valuation approach
"Valuing a start-up business is never easy" says Rafael Rozenson. "But its important to have the right methodology and stick by it when explaining it to investors." If you're valuing your business for sale, investors are likely to have many questions about how and why you approached valuation."
Avoid defending your valuation to the masses
If you're valuing your business before sale, you can save yourself headaches by trying to liase with a lead investor. As Rafael Rozenson says, "It's much easier if you have one lead investor who invests a significant chunk of the money and agrees on the valuation before to you go the market. If you do, it makes any valuation objections much easier to close off. If you don't, be prepared to negotiate with pretty much everyone that you speak to."
Keep an eye on your intellectual property
Dennis VU, CEO and CO-Founder of Ringblaze, a virtual business phone system company, valued his business while seeking investment. "The biggest barrier that we ran into is that potential investors wanted to learn so much about the way our business operates that we were sometimes afraid of having our business ideas stolen or plagiarised" he says. "The one thing that we would have done differently is decide on which data we don't want to disclose early on."
Do you need an accountant to value a business?
At OneNine5, a start-up that designs eco-conscious and unisex travel goods, they found an approach to valuation that didn't involve expensive consultancy fees. As Founder Alex Stewart says, "We partnered with an MBA student who we worked with us to build a model. It would have costs us thousands if we'd hired an accountant and it wasn't worth it at this stage."
Don't accept just any valuation
"A business is worth what someone will pay for it." At least, that's the conventional wisdom. But what if a potential buyer offers a price that simply doesn't reflect the strength of your business? "Stick to your guns" says Nick Hatter. "If you believe in your valuation, don't be afraid to walk away from 'sharky' deals." Investors will try to haggle you down; it's your job to stand firm.
Get legal advice
"Investors are not your friends. An investment is not a gift, and if anything goes wrong, and their investment doesn't materialise, it can get pretty ugly" says Nick Hatter. "So make sure you have good legal support."
Financial advice note
The information contained in this article is provided for informational purposes only and should not be construed as financial advice on any matter. You should not rely on the information published in this article. The information in this article does not take account of individual circumstances and may not reflect recent changes in the law. Do not act or refrain from acting upon this information without seeking professional financial advice.
We've made buying insurance simple. Get started.
Related posts
24 October 2022

8 minute read

Looking for a business grant to get your venture off the ground? We take you through the basics and answer some common questions about grants for small businesses.

23 August 2022

5 minute read

There are loads of business bank account options in the UK, but which is the best? Discover our top 5, including their fees and features.

01 August 2022

3 minute read

From SEO, social and influencer marketing, small businesses need digital/online marketing. Get started.