Superscript

Personalised business insurance
10 October 2019
3 minute read
In recent years we have seen a rise in the number of technology startups transforming mental health support and treatment. The results and the cultural shift is really positive. More and more CEOs and entrepreneurs realise the importance of acknowledging the challenges and promoting mental wellbeing at work. While we can all now access a host of tools and practices online an integrated proactive approach to mental wellbeing can have a profound impact on the health and happiness of staff.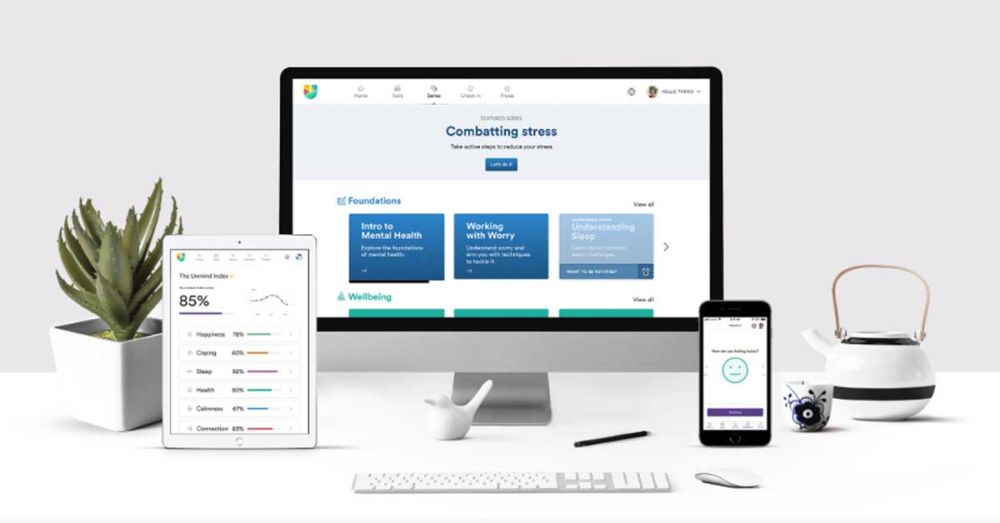 One of the companies who pioneer this comprehensive approach is Unmind. OObsessed with employee engagement, design and rigorous reporting, Unmind puts the workplace mental wellbeing first, empowering organisations and employees to improve their mental health.
Though mental wellbeing has been a popular topic for the last few years, still, an estimated £37 billion detriment was caused to UK businesses due to poor mental health practices, involving presenteeism, absenteeism, and staff retention. It's no surprise that businesses start to identify the value of services like Unmind, where employees can find support for their mental wellbeing, anonymously.
"When people struggle with their mental health, it impacts their ability to engage and get the most out of their work and their job. We've seen a tremendous rise in the number of conversations around mental health and the workplace. People are now really recognising that it's a significant issue to consider and something that is really affecting the way they work." - says Dr Nick Taylor, founder of Unmind.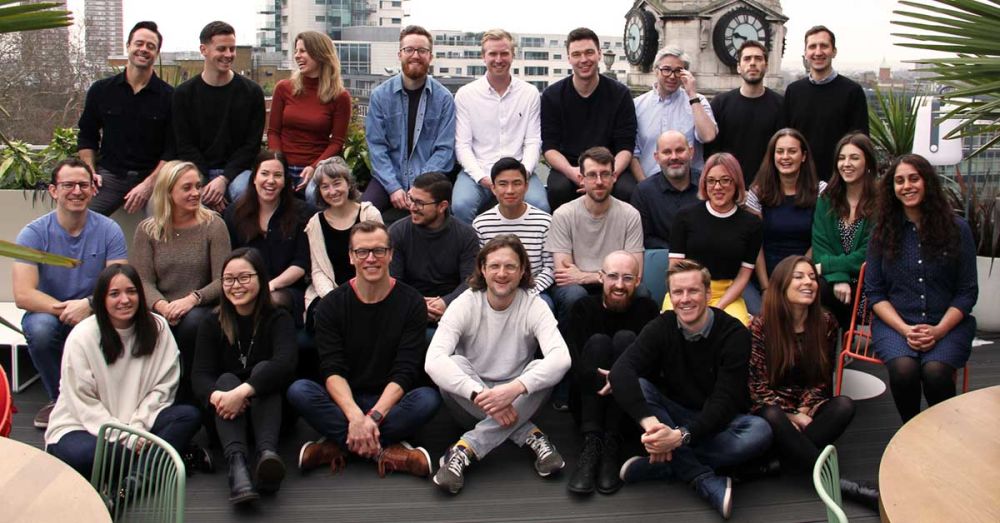 Unmind offers positive proactive mental health support in the workplace. Their goal is to create healthier, happier people and organisations. Offering tools, learning and development series that can be used on a day-in-day-out basis, the platform aims to improve users' lives at work. In addition, it offers support for mental health problems at a much earlier stage than traditional support models. The platform is designed to cover the whole spectrum of mental health, from thriving to surviving.
Just in time for World Mental Health Day 2019, the team has launched Unmind 2.0. A year or so in the making, they've enhanced the look and feel of the platform to help their users explore their content and features in a better and easier way. Excited about the positive impact this will have not only on existing users but new ones as well, they are going live today with 8 new clients on board.
The content on the platform draws on four scientific pillars, including neuroscience, positive psychology, the latest form of cognitive behavioural therapy and mindfulness. Constantly talking and working with top professors from the top universities around the world, Unmind makes sure what they deliver is backed up by evidence and relevance.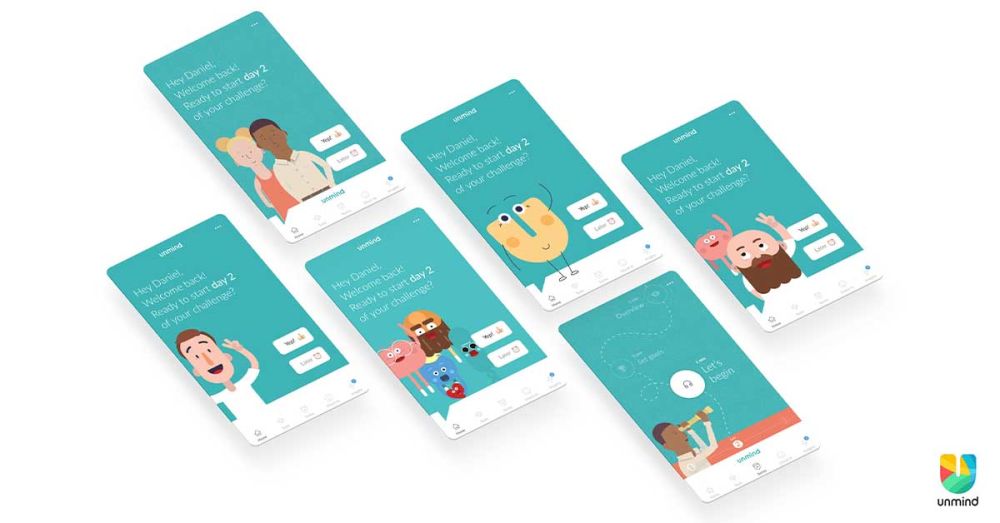 In two short years, Unmind has grown from 6 people to a team of 42 and has partnered with some incredible global organisations like William Hill, John Lewis Partnership, Centrica, Just Eat and many others. "One thing for us is to ensure that all the partner organisations who are working with us feel that we are providing a comprehensive and clinically valid platform for their employees giving them the best opportunity to thrive."- says Dr Nick Taylor. Together with Ry Morgan (COO), and Steve Peralta (CCO) in the founding team, they have set out on a journey to change the perception of mental health in a workplace. In the near future, they aim to become a truly global platform working with the most progressive companies in the world.
Related Links
We've made buying insurance simple. Get started.
Related posts
29 November 2023

4 minute read

In this article, we look at things to consider when exploring the possibility of a move to coworking.

01 August 2022

3 minute read

From SEO, social and influencer marketing, small businesses need digital/online marketing. Get started.

21 July 2022

5 minute read

What exactly is a stakeholder in the world of business and what does stakeholder management involve? We breakdown who these key players are and the process of how they are managed.