Understanding taxes for your small business
TaxScouts

Tax returns made simple
10 November 2020
3 minute read
Our recent research* revealed that a fifth of those with a side hustle struggle with knowing what taxes they're liable for. To help address this important issue, we asked our partner, TaxScouts, to help out! TaxScouts is an online tax preparation platform that will sort your tax return for you. As part of our partnership, Superscript customers can get 10% off TaxScouts.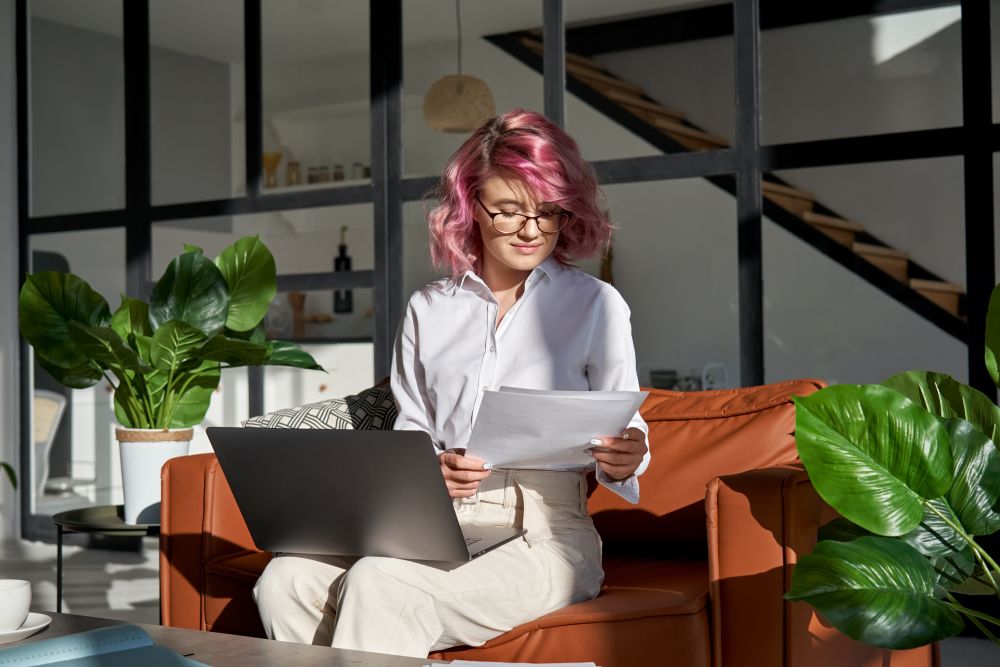 TaxScouts' accountant, Natalie Field, answers some of the most common questions about tax for side hustles:
Do I need to pay tax for my side-hustle?
As with all self-employed workers, you are entitled to a tax-free Personal Allowance of up to £12,500 per year. In other words, you don't owe tax on earnings up to this amount. This number includes all of your earnings.
If you have a full-time job and you're earning extra money as part of a side-hustle, the story is slightly different. Your employer will calculate and deduct both Income Tax and National Insurance contributions from your monthly salary for you, but you'll have to work out how much tax you owe from your side gig. The government will allow you to earn £1,000 of this tax-free - any more than that and you'll need to pay extra tax.
Please don't even attempt to do the mathematical assault course yourself, you can work this out using the TaxScouts calculator.
What is a Self-Assessment?
A Self Assessment tax return is a form that you need to fill in to tell HMRC exactly how much you earnt and how much tax you have to pay. If you're earning money for yourself you'll need to fill out a Self Assessment by 31st January in the relevant tax year.
The Self Assessment process is notoriously complicated and jargon-filled, which is why a lot of people go to traditional accountants but they can be expensive. TaxScouts exists to remove tax stress, so we'll process it all online for you for £119. But for those brave warriors amongst you, HMRC has a few hundred help pages to guide you.
Whichever way you choose to do your Self-Assessment, the biggest thing to note is not to miss the deadline and make sure you fill out the form to the best of your knowledge. Last tax year, according to HMRC figures, approximately 750,000 people missed the 31 January deadline making them liable for an immediate £100 fine. Not exactly a good start to the year!
Am I considered self-employed if I have a side-hustle?
In short, yes. If you're earning money outside of the classic PAYE system - this includes selling on Etsy, Depop or eBay, for example - then you need to register as self-employed. You should have done this by 5th October 2020 via the HMRC website.
What am I allowed to expense?
For those of us who have done a Self Assessment tax return before, you'll know that one of the important parts of the process is claiming back your business expenses. If you've bought a laptop, for example, or coffees with a client, you can claim these costs back and reduce the tax that you pay on your profits. This relates to any expenses directly related to your work. For example, if you have turned your jewelry making hobby into a business, you could expense any materials or packaging you purchased. Similarly, if you are a travel blogger you could expense any travel expenses associated with your work.
If you're unsure what you can and can't expense in your line of work, you can check with your TaxScouts accountant. TaxScouts accountants are all officially certified with years of experience under their belts. If the accountant you're paired with hasn't come across your industry before, there's a community of accountants behind them!
*Survey of 2,002 people with side hustles conducted by Censuswide, on behalf of Superscript, between 10th-15th September 2020.
We've made buying insurance simple. Get started.
Related posts
04 November 2022

3 minute read

What are allowable expenses? Who can claim them? This guide covers all you need to know – helping you claim everything you're entitled to.

01 November 2022

3 minute read

Need to file a Self Assessment tax return? Here are some of the most common mistakes people make – and what you can do to set them right.

13 October 2022

5 minute read

Learn more about HMRC's initiative to make taxes digital, and find out all you need to know about signing up, meeting upcoming deadlines and finding the right software.