Superscript

Personalised business insurance
20 July 2021
9 minute read
Starting a business is more than creating a product or service and getting your brand off the ground. Your business is your own, your vision, and a reflection on you, so being your own boss can get pretty personal.
If you're thinking about taking the leap into self employment, have you ever wondered what type of boss you'd make?
Based on the personality types that are most likely to run a business, we've created four boss profiles that are designed to get you thinking about the sort of leader you'd become. Within them, you'll find the types of traits you exhibit, your working style, what to look for in a team and things to work on. If one resonates with you, our guide should put you on track to be the best boss you can be with your personality type.
Read on to decide which boss you are or let our quiz decide for you.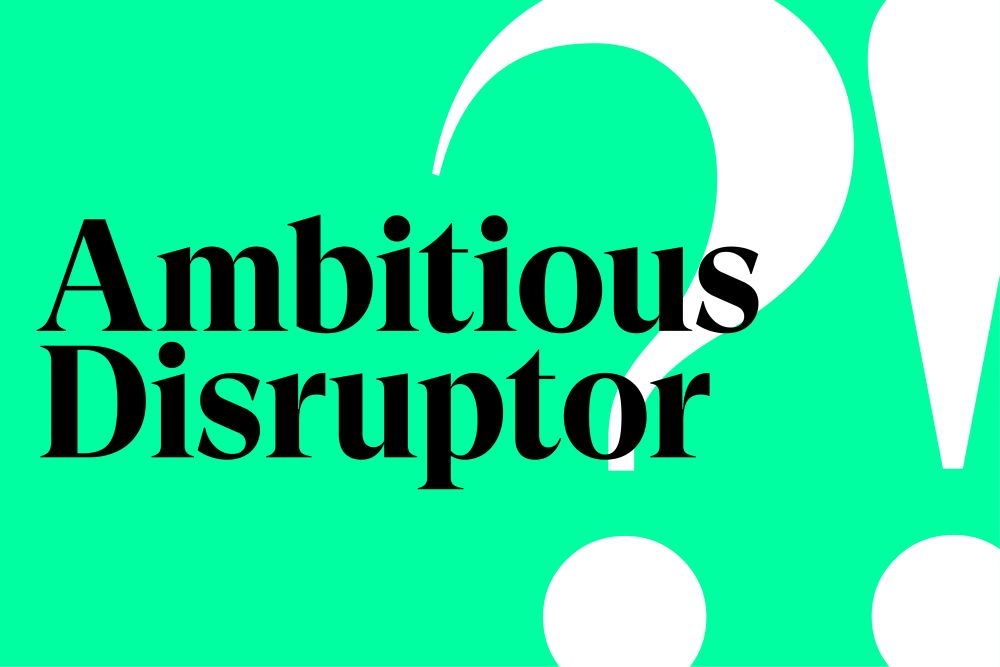 1. Ambitious disruptor
Ambitious disruptors make bold decisions, come up with innovative ideas and solutions and find taking risks thrilling. You like to take on meaningful challenges and work towards creating a legacy that will shape the world around you. Your dreams know no limits and your determination means that you're willing to sacrifice anything to realise your vision.
Traits
Independent
Curious
Determined
Focused
Hands on
Working styles
Idea oriented – you defy limitations, which is inspiring and will help your company grow quickly.
Likes to work autonomously and works best with a team that can handle their own responsibilities and doesn't like to micro manage
Your personality type means you're great at promoting innovation and effectiveness and don't get bogged down in the details or processes by focusing on the big picture
At the end of the day, you just want to get things done and you schedule your day around working whenever inspiration hits or when you're feeling most productive
You'll rarely do something unless you can see a clear and valuable outcome from it or it contributes to the vision or goals of your business in some way. This includes networking and team building. But this is exactly why you embrace failure, knowing you will take something away from the experience
What to look for in your team
Proactive in offering to take on responsibilities and doesn't need to be managed closely
Shares the same passion for goals and vision but also grounds you and has the respect to reign in your recklessness
Find a business partner who is the ying to your yang as well as a People Manager who will build a culture that works for everyone
Understands your style of working but also ensures they're involved in your decision making and you're all aligned
Treated as equals as opposed to a hierarchy
Things to work on
While your ambition defines you, overly ambitious leaders can often let their desire for success overtake their rationality. When partnered with the fact you find taking risks thrilling, this results in reckless decisions that don't consider all of the consequences. Be mindful that your decisions can be at the detriment of the people around you and affect the livelihoods of your employees
With their eyes on the prize, ambitious disruptors are focused but this can leave them blinkered to other things around them
You believe that if you want something done right, do it yourself. But Rome wasn't built in a day or by one person and while you might think you can do a better job, remember that your time is best spent doing what you do best and delegating the rest
The ambitious disruptors' drive and focus on goals can come across as dismissive towards other areas in the business and even arrogant to some. Remember that people within a business are important and to make sure people see you as a human and not solely a business machine.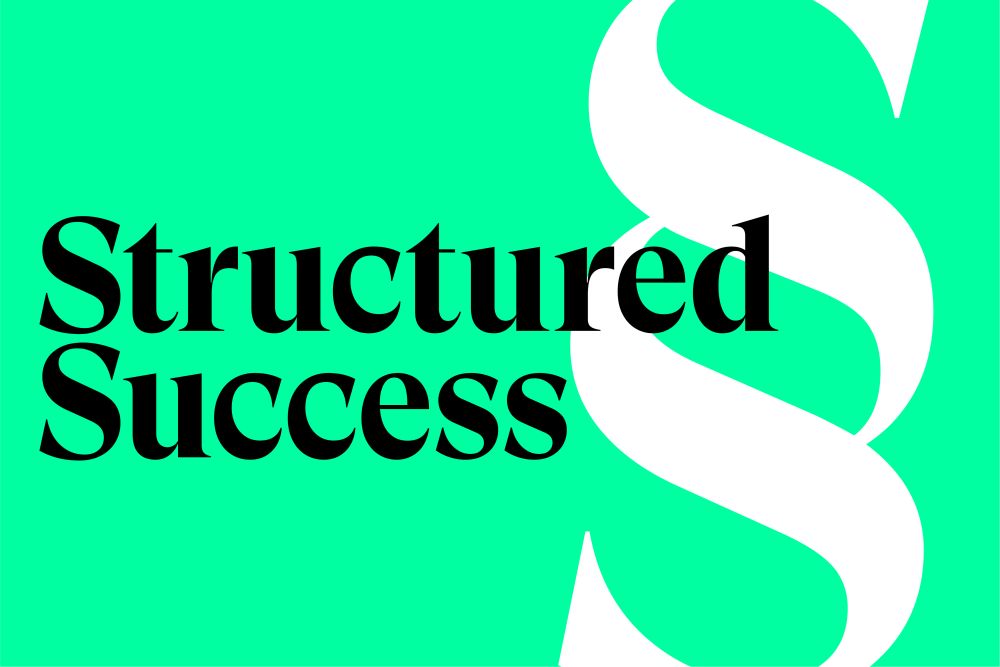 2. Structured success
The main aim of the structured success boss is to build a brand that you're proud of. In terms of personality, order and consistency is your idea of heaven and you often fall into the role of upholding standards and regulations, creating structure and coming to conclusions logically.
While structured success types may find accessing their creative side a bit trickier, what they lack in artistry they make up for in dedication to their business and the value they hold for the people that are part of it.
Traits
Methodical
Dedicated
Accurate
Patient
Honest
Clear-headed
Working styles
Your business decisions are calculated with solid research and a structured plan of action
You prefer to stick to conventional working hours, but understand that you may need to sacrifice some of your time to get the job done
You value reputation, meaning you like to make an impression face to face and know that networking is necessary, with the know-how to make the right connections
To you, the people are the most important part of a business, so you take great care in hiring the right team and making sure they're taken care of
When working towards a goal, you accept full responsibility, which means that you view failure as inevitable and are willing to accept it to move forward
What to look for in your team
Someone that you trust who can encourage you into taking the right risks
Creative heads who can step up where your methodical mind takes over
Some people who don't always do things by the book. While structure is your recipe for success, there are times when breaking the rules has its benefits
As you crave dependability, stability and consistency, try to employ people who understand the value of strong and structured leadership
Things to work on
While your need to take responsibility ensures that your team doesn't feel as pressured, it puts a lot of weight on your shoulders. Remember that your team are there to share the highs and lows, and if something happens you can work towards a solution together
Creativity can be taught, so if you feel like you could improve here, why not seek out some courses that can teach you how to get those creative juices flowing!
As your plans are built on data and facts, you may find it difficult if someone challenges your strategy. As someone who values your team, accept that their opinion is valued and that their way of thinking might provide a positive outcome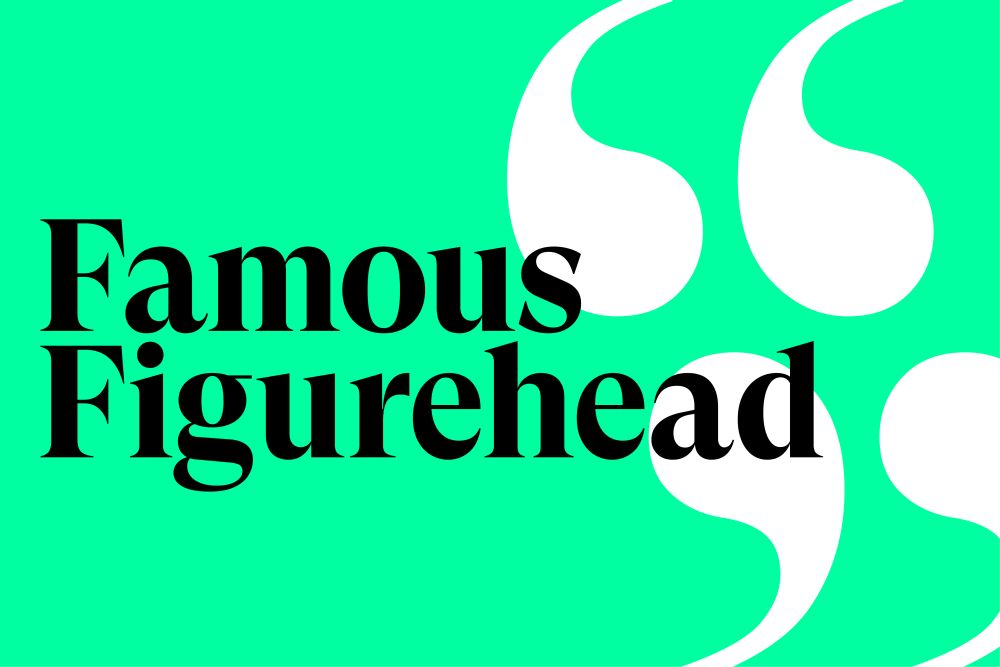 3. Famous figurehead
When it comes to the famous figurehead – the clue is in the name. This type of boss loves the spotlight, has the personality to match, and wants to start a business to be noticed. Loud and proud – you're the lifeblood of your business and you're not afraid to speak up or say your mind.
You're a natural leader and like the schmoozing side of business; with charisma on your side you can use your personal brand to your company's advantage. But while your reputation and attitude to risks get you places, your style of working could be at the detriment of your business when logistics and some elbow grease are needed.
Traits
Confident
Sociable
Observant
Sensitive
Empathetic
Passionate
Well-informed
Working styles
Your penchant for showmanship means you love to find ways of standing out – both as a business owner and for your brand
For business meetings, you like to make people feel at ease, so they usually take place at the pub over some food or a few pints
Instead of conventional working hours, you take more of a 'work when inspiration hits' approach. These bouts of efficiency can be sporadic and may make your team nervous, so be sure to reassure them that they don't have to answer your midnight messages immediately!
As a sociable being who values reputation, you'll do your best to avoid negativity, these include: stress, conflict and failure. And while you can hire a team around you who can support this, it's worth realising they're a necessary evil of running a company
When it comes to risks, you're prepared to take them but you will weigh up the gamble versus the reward before acting
What to look for in your team
Admin is not your strong suit – hire an operations team that can take on the bulk of it
Match your dislike for conflict by hiring someone in your leadership team who can handle confrontation when it's needed
Your way of working is flexible and unconventional, so be sure to make any new employees aware of that and set flexibility in your company policy
As you find complex tasks and analysis difficult, either get a business partner who will handle logistics while you focus on the people side or take a business course to get clued up if you're just starting out
Things to work on
Your tendency to work on impulse can mean you find planning hard. To help, create strict routines for yourself so that those necessary admin tasks don't fall off the list
Spontaneity is your driving force, which makes mapping out long-term plans a difficult task. Try to create a 6-month to 1-year plan, even if it's just rough, as investors will need to see this thinking.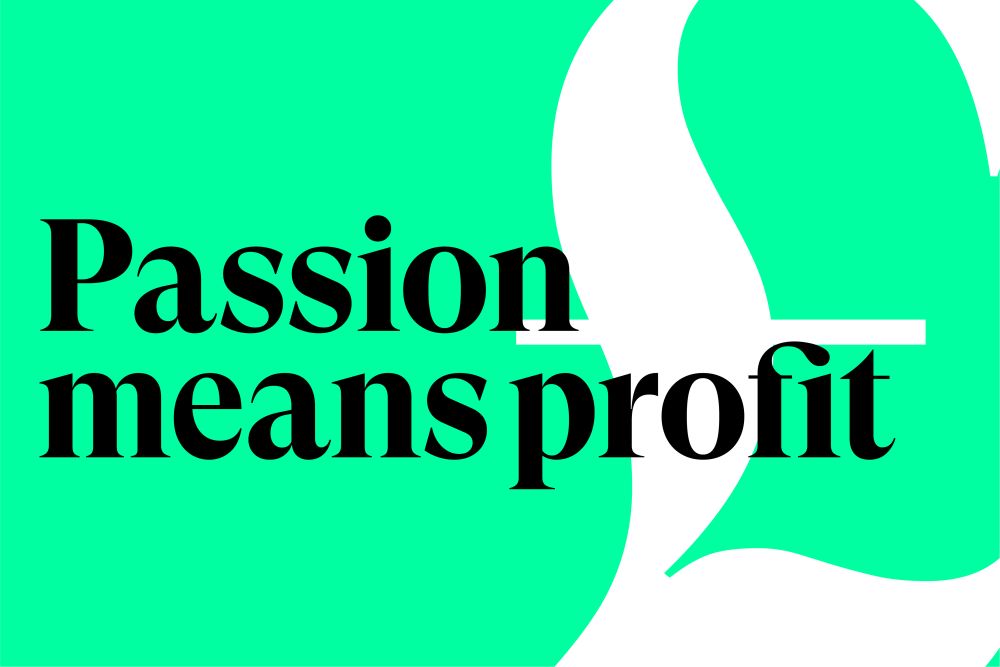 4. Passion means profit
For this type of boss, your product or service is everything to you. As the main driver of your business, you don't let distractions get in the way. You have an insatiable appetite for ideas, discoveries and doing things the right way.
Your business idea will often be something innovative that you've invented yourself, which is why you care so much about it. Because of this, you're not motivated by impressing people or being liked, but making your creation the best it can be and something that you're truly proud of.
Traits
Analytical
Detail-orientated
Curious
Disconnected
Impatient
Perfectionist
Rational
Working styles
With passion at the steering wheel, you will work on your business or creation as long as it takes to get the job done. This drive means you're willing to put the hours in but prefer to use your time wisely, making sure to get a good night's sleep so you're fresh for action in the morning.
This type of boss isn't one for taking risks – you view success as something that comes out of hard work and a strong output, not something you have to gamble on.
As a lone wolf who struggles to do something unless you see its immediate value, you'll tend to avoid networking – not only does it give you a touch of nerves but you don't really see the point in it. You also take a similar approach amongst your team, often turning down meetings, team building and office socials in favour of getting your head down
While failing does leave you a little bruised, it doesn't affect you for long. When it happens, you'll dust yourself off and throw yourself into the next project armed with the learnings of the last
You're able to turn your ideas into clear strategies, with an organised long-term plan.
What to look for in your team
Hire someone who will handle the people side of the business while you crack on with the ideas
Equally, look for people who will respect your autonomy but will step in when more collaboration is needed
A team that thrives off structure, goals and a blueprint of how to get there will complement your way of working.
Things to work on
Your drive to create the best product or service is no bad thing, but your high standards can make you a bit overly critical of others. When giving feedback, be sure to acknowledge that hard work has gone into it and deliver critical feedback alongside positive praise.
As you on board more people to the business, you may become frustrated with the longer lead times. Remember that good things take time and the resource you're hiring will ultimately get your product or service to its best.
While networking isn't your priority, it can mean you become disconnected from the other parts of the business. Work on designing some team building activities that will be both useful and help you understand what other teams are working on – this will ultimately help you create a better end product.
Ready to be a great boss?
We hope this guide has shown you the type of boss you would be and helps you get one step closer to becoming a great leader. If you've taken the business is personal quiz, why not share your results on your social channels? Or see which profile your peers think they are by sharing this article with them?
We've made buying insurance simple. Get started.
Related posts
14 June 2023

7 minute read

We caught up with six LGBTQ+ entrepreneurs, LGBTQ+ founders and diversity and inclusion advocates to get their top tips for building an inclusive workplace.

22 December 2022

3 minute read

What do employees enjoy about company Christmas parties? And in a tough economic climate, what's the best use of your budget? Our survey has answers.

08 March 2022

6 minute read

To celebrate International Women's Day, we're shining a spotlight on the companies that are making it their mission to Break the Bias – IWD's theme for 2022.