Superscript

Personalised business insurance
07 March 2019
5 minute read
Believing in yourself, breaking the stereotypes and making a conscious choice - these are the values women in business live by. Though statistics still leave room for improvement, the UK seems to be on the right track in promoting female entrepreneurship.
One of the prominent entrepreneurs in the UK, Kateryna Portmann, has been through an incredible journey in the business world. And by 'world', we mean many, many countries. And, above all, it was curiosity that led her here.
The first steps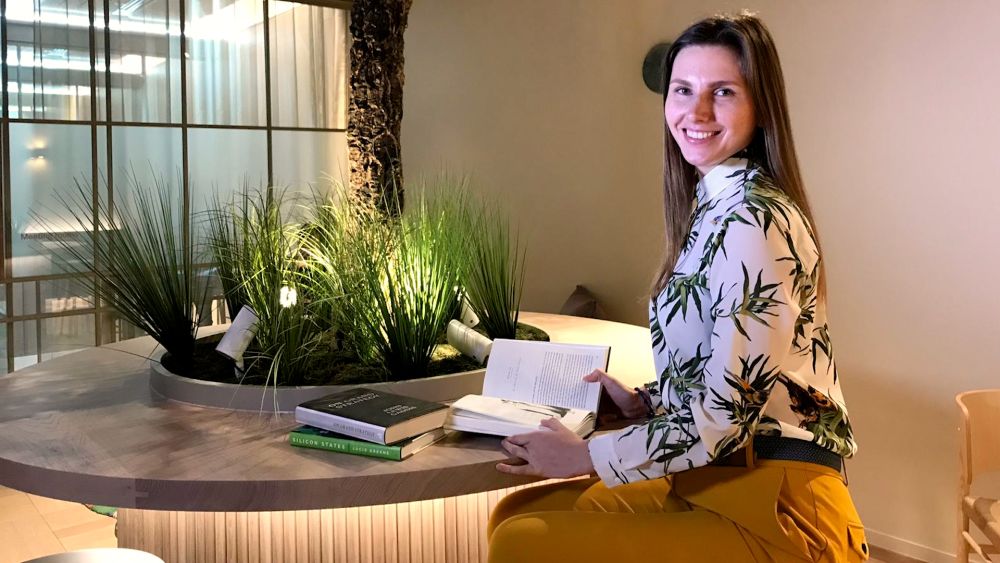 "My first startup was a language school back in Ukraine. It was exactly about the lack of service in the market, and bringing something from other markets.
I was very lucky and privileged at that time because I was taking my MBA course. Together with professors from the University, we were going towards a business strategy, risk mitigations, market research, and I think that not every startup founder has those mentors and coaches who, for two years, can hand-in-hand walk with you for all the risks you face along the way.
After six months we became breakeven. That was a point when I realised, "Yeah, we need to move forward, we need to make it happen, I need to give 100%". That business was growing pretty fast, and after one year I sold it. It was a short cycle with an exit at a very good timing.
That year was like a lifetime for me. It sounds now very very short and simple, but actually, I was spending 24 hours in the office, I was sleeping there, starting the day very early in the morning, finishing after midnight.
It was really complicated, but also very rewarding. However, I realised that I would like to have more life-work balance.
Having founded and exited a successful startup in Ukraine, she took her entrepreneurial journey across Armenia, Georgia, Hong Kong and London. After diversifying her experience across a range of different industries, she decided she had to take a turn to something meaningful".
"I knew that for me, meaningful work was the most important and fulfilling. In order to be happy, I needed to do something meaningful, and health was one of my priorities".
Women in tech: the UK status
"In the UK, it's already much better than many other countries, and you can see it on all levels: in politics, in different industries, in startups. I was involved in a few different women in tech communities, as well as women in healthtech, particularly. Support, mentorship, courses on STEM, programming and entrepreneurship - it's all provided by civil societies, by the government and corporate organisations. I can see a lot of positive development in different startups - there are few unicorns that have started targeting female tech talent.
She then focused on her a career in healthtech, actively collaborating within female-focused organisations around the world. She co-founded and invested in health-focused startups across Hong Kong and the UK, while also mentoring and supporting multiple projects. And though the progress in business gender equality is visible, there are still barriers for women to break".
Barriers to be broken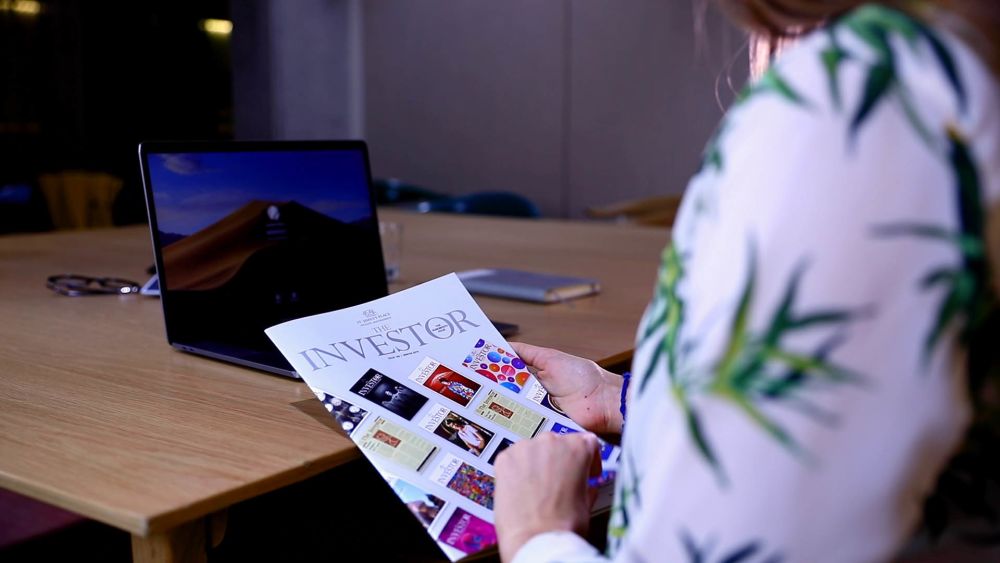 "The biggest barrier for women is funding. From the statistics that we can see, from £1 only 1p is going to female founders, and it's not acceptable at all. This happens because of the gender investment gap, as more investors are men.
Right now, I'm mentoring a couple of startups: there are products for maternity, for fertility, for contraception. A lot of them are very difficult to understand for men because they would never experience that and they don't know what the solution and success should look like. They understand products differently, and somehow there is still a stereotype that women prefer family to career or entrepreneurship.
I think, for women that are starting their business, it's very important to stop being perfectionists and start testing their ideas as soon as possible. Otherwise, your idea might become irrelevant - so take action.
A lot of women have proven that they can combine a lot of things, and it's not that everyone should go that way and be career driven, but it needs to be a choice. And in case it is your choice, society should allow it being so.
This barrier can be broken very easily: if we will solve the gender pay gap, then we will not have gender investment gap".
Mistakes to avoid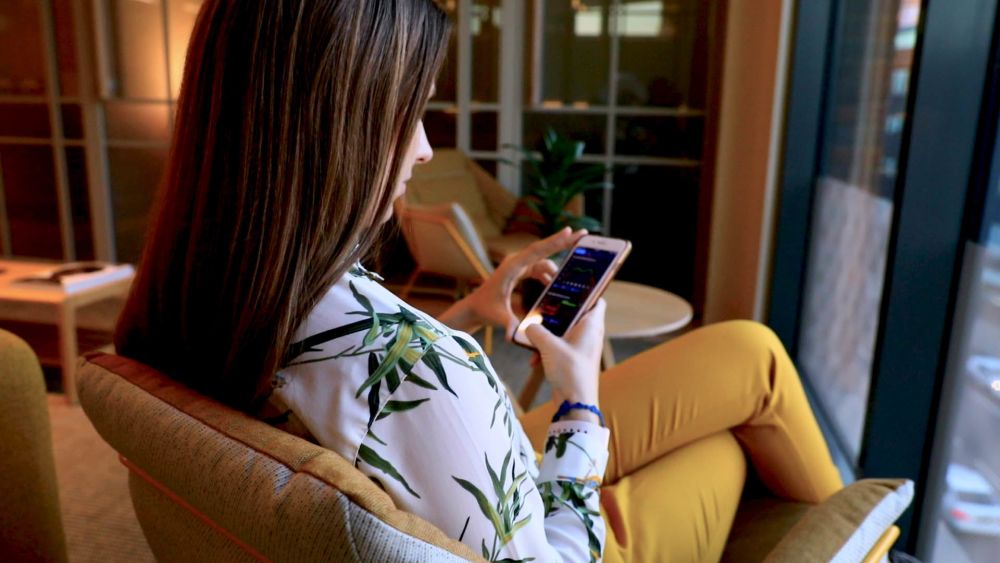 "A lot of companies with great ideas are killed by micromanagement; People who are micromanaging, have a lot of burnouts, a lot of anxiety because they can't take control of everything.
In some of my previous companies, people were trying to hire those who were similar to themselves. This is a mistake because the market is so diverse - you need to hire different people. And if you can afford, you need to hire people better than you. In some cases, that's where a fear comes in - "How to work with this person? He or she might better than me!". In reality, it's those people who will make your product better, help you to sell, and better understand the risks.
When you become successful and you see that your company is growing, it's very important to learn to delegate. You can't do everything on your own. It's very important to recharge because if you don't, your best idea might never come to you. So let yourself get rest".
Journey to come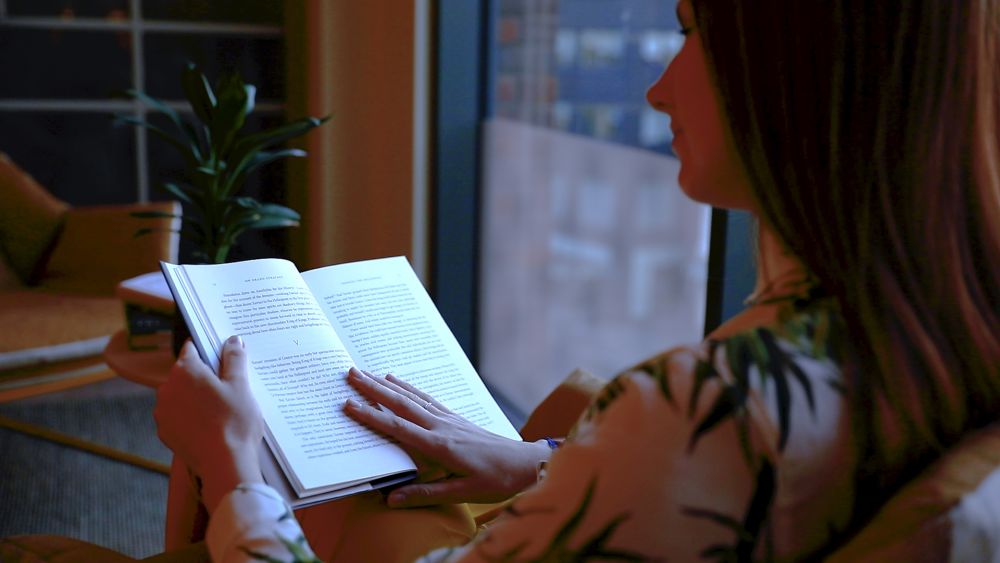 "I hope that my greatest success is still in front of me, but being in so many different industries, so many different countries, and still keep pushing, keep trying, keep being open to everything that life is bringing me - that is a success in its own right.
I think that mental health issues that recently became a big topic are something that entrepreneurs and startup founders should be aware of, because being an entrepreneur means saying "Yes!" when 99 out of 100 are telling you, "You're crazy, it will never work! What is this idea about? Go back to your secure job, don't do it again!". Imagine, how mentally difficult it is to be rejected so many times.
We need to be prepared that every failure brings us closer and closer to success. It means that we need just a little bit more experiments, a little bit more testing, and becoming a little bit closer to those who have been really successful, because they have been rejected and they have failed so many times before.
The most important part is to believe in yourself, to believe that you can achieve things".
Related links
This content has been created for general information purposes and should not be taken as formal advice. Read our full disclaimer.
We've made buying insurance simple. Get started.
Related posts
01 August 2022

3 minute read

From SEO, social and influencer marketing, small businesses need digital/online marketing. Get started.

21 July 2022

5 minute read

What exactly is a stakeholder in the world of business and what does stakeholder management involve? We breakdown who these key players are and the process of how they are managed.

07 July 2022

7 minute read

Starting a business can be daunting – we've kept things simple in this guide to the key things to tick off your list when starting a business.