Superscript

Personalised business insurance
10 March 2017
5 minute read
The Work Crowd is an award-winning platform that connects start-up and small businesses directly with talented marketing, communications and PR freelancers to help grow their businesses. We spoke to the founder and CEO, Alice Weightman, about what inspired the business, the value of working with freelancers and some tips on finding the right support.
Where did you get the idea for The Work Crowd?

I was already running my own headhunting firm, Hanson Search, when a series of encounters sparked an idea that eventually became The Work Crowd.
In my professional role, I kept meeting start-ups and small business who were looking to get their brand out there through PR and marketing. With a limited budget to spend, paying for an agency or full-time employee was out of the question, but these companies were struggling to find affordable, flexible support they could trust. There was no easy way for them to find quality freelancers.
Then, around the same time, I was approached by a number of mums at the school gate who heard that I was a headhunter in PR and marketing and wanted advice on how to reignite their careers which they had given up to raise their kids. These parents were incredibly talented and wanted to work flexibly, but didn't know where to look.
It occurred to me that if these businesses were crying out for great talent and these people were crying out for great work, there must be a way to bring them together. Initially I started to help some mums individually, but soon realised that technology must be able to do it faster, cheaper and smarter than me. And so, The Work Crowd was born!
How does the site work?

The Work Crowd brings the Airbnb model to the world of freelancing, putting clients and independent professionals in contact directly via a virtual platform.
We currently have over 1,300 fully-vetted freelance members, who each have a profile on the site, detailing their experience, areas of expertise and industry endorsements. As a client, you simply register on the platform and then post your job, including the project details, the kind of freelancer you're looking for, and an idea of budget and timings. The platform will then match and connect you directly to the most relevant freelancers within our community.
We have integrated online messaging so you can discuss your project needs directly with freelancers, shortlist your favourites and interview them before making your final decision. All invoicing is done through the system, with project sign off before funds are released.
How can businesses benefit from working with PR and marketing freelancers?

As a start-up or small business, you usually try to do as much as possible yourself, particularly in the early stages of your growth. But there comes a point when you need an extra pair of hands, not to mention some specialist expertise and experience, so you can really start to make an impact.
Freelancers offer the perfect solution, giving businesses a more flexible and affordable alternative to taking on a full-time employee or hiring a full agency. Most freelancers have a wealth of experience and expertise under their belt, so you get the same level of service and contacts you would expect from a full-fledged agency, but at a fraction of the cost.
Choosing the right freelancer can be daunting. Any tips?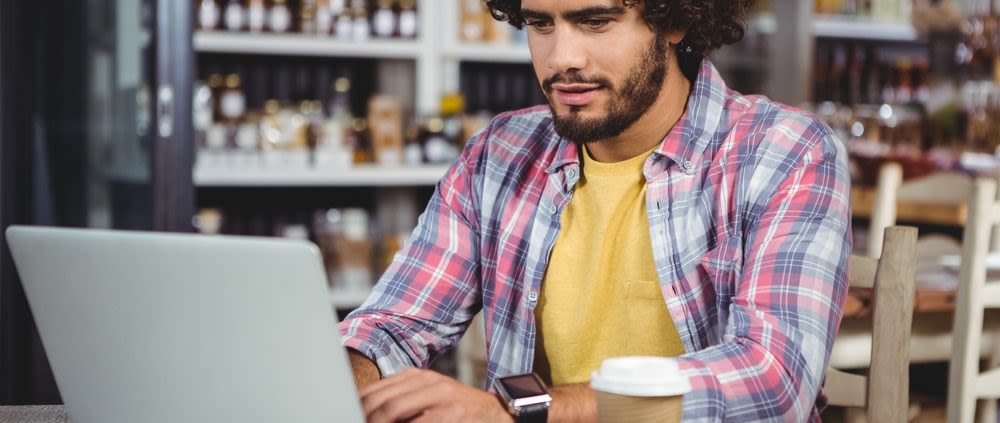 Your first priority is to write a detailed brief, including objectives, timescale, workload and the areas of experience and expertise you're looking for. This will ensure you attract the right applications and also that you have something to refer to when reviewing candidates. Read more about how to work with freelancers.
You need to have an idea of what budget you have available and the level of service that is realistic within that. Some sites may advertise freelancers charging £2.50 per hour but it's important to remember that you generally get what you pay for. Setting your budget higher will mean higher quality work, an individual who understands your business and objectives, a more professional service and better results. Plus, a more experienced freelancer is likely to get the work done faster and more efficiently.
When reviewing freelancers, you need to assess them both on paper, via their qualifications and past work, as well as have a chat with them, over the phone, on skype, or face-to-face if possible. Ask them how they would approach the project and if they think what you've outlined is realistic, as well as getting a feel for their passion and interest for your business. Chemistry is also important – you need to be able to work together. We've outlined some helpful interview questions to ask freelancers.
Many clients also choose to set an initial trial project or period for their freelancer (paid of course!), to check that their work and the relationship is what they're looking for. It can work well to carve off a small part of a larger project as a starter, then if you're happy, it's easy to extend this. Or alternatively, ask your candidate to produce an initial blog or press release to check the quality of their work, and understanding of your business.
What does The Work Crowd have in store for the future?

Having built up our membership and client base, we're now looking to scale the platform and are currently going through a funding raise to do that. We have just launched some additional work hubs covering social, content, paid, performance and design. We are increasingly working with clients who are looking to expand their customer base across Europe, so are connecting them to freelance talent on the Continent too. We plan to expand globally, and launch more added value benefits for our freelancer and client communities, such as access to a media database, richer client profiles and additional administrative support within the site, as well as more offers through our brand partnerships.
By 2020, 60% of the workforce is set to work independently and we are committed to supporting the marketing and communications community in doing this.
What is one of The Work Crowd's success stories?

Innovative LifeTech start-up, Thriva, came to The Work Crowd looking for short-term PR support to launch its new at-home finger prick blood test technology. Having recently won investment through Seedcamp, the business was ready to invest in the right healthcare media expertise for a three to four-week launch period.
Thriva CEO and Co-founder, Hamish Grierson, was impressed with the quality of the candidates on The Work Crowd, eventually choosing a digital health expert with excellent industry contacts. He told us: "Using freelancers gives you access to quality people quickly and with the flexibility we need as a start-up. I was hugely impressed by the standard of the candidates on The Work Crowd – it will definitely be my go-to platform for freelancers in the future."
This content has been created for general information purposes and should not be taken as formal advice. Read our full disclaimer.
We've made buying insurance simple. Get started.
Related posts
25 August 2023

7 minute read

If you've been called to sit on a jury, you'll probably have a lot of questions. Here, we answer some common queries about jury service while you're self-employed, including what expenses you can claim and whether insurance will cover lost income.

01 June 2023

6 minute read

Freelancers and the self-employed pay their National Insurance contributions a little differently to people employed by a company. Read our guide to the ins and outs of how National Insurance works for the self-employed.

01 November 2022

3 minute read

Need to file a Self Assessment tax return? Here are some of the most common mistakes people make – and what you can do to set them right.