Masha Gribova

Brand Manager
Looking for a small business grant that you don't have to pay back? Whether you need support getting through the financial difficulties of Covid-19 or want to keep growing your startup, there's a wide range of government grants available.
There are grants available for different regions, sectors, ages and types of businesses. With so many options, it can seem tricky to find the small business grant in the UK that's right for you. But don't be put off – we've done the research for you.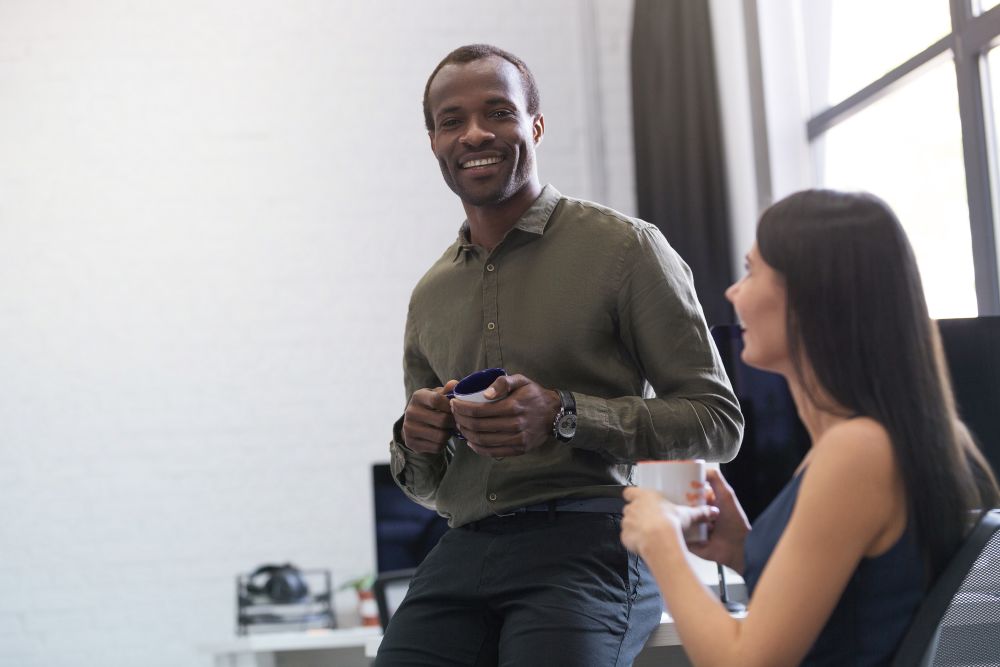 What government funding is there for my small business in the UK?
There's a wealth of government funding out there. Here's an overview of the business funding for startups, new businesses and existing businesses in the UK, how to find out if you're eligible and how to apply for a small business grant.
What's the difference between a loan and a grant?
A small business loan is money for your company that you need to pay back by an agreed time. A small business grant is money that never needs to be paid back.
Some grants might come with a condition that you need to invest the same amount of money in your business. For example, if you receive a £10,000 grant you also need to invest £10,000 yourself.
How do I find a small business grant or loan?
There are lots of tools to help you figure out what support you're eligible for.
Try Support For Business' excellent grant finder. It's packed full of useful information, and you can filter the results in your area.
You can also search for UK small business grants using the government's Finance and support for your business search function, just be sure to check the 'grants' box.
In England, the Local Enterprise Partnerships (LEP) Network website is packed full of business funding information, support and guidance. If you're based in England, visit their website to see what support you could get.
In Wales, you can use the Welsh government's Funding Locator to find support near you.
In Scotland, you could apply for Coronovirus Restrictions Fund.
And in Northern Ireland, grants include NISPO II's Proof of Concept grant (for pre-launch startups) and Invest NI grants for more established companies. Visit Enterprise Ireland to learn more.
Covid-19 business support grants
If your business has been affected by Coronavirus, you could apply for Covid-19 support funding.
Use the UK government support finder to search for covid-19 grants.
In England, you could be eligible for the Coronavirus Small Business Grant Fund, the Coronavirus Retail, Hospitality and Leisure Grant Fund, or the Coronavirus Local Authority Discretionary Grants Fund.
In Scotland, your business may be eligible for [government support]](https://www.gov.scot/publications/coronavirus-covid-19-restrictions-fund/).
In Wales, you could apply for the Non Domestic Rates(NDR) grant, support from the Economic Resilience Fund, Welsh Government Business Grants, or Development Bank of Wales.
In Northern Ireland, there's a range of grants and support for small businesses.
Small grants of up to £5,000 are available through Salesforce's partnership with Enterprise Nation. Funding will be unlocked in stages for different parts of the UK, so visit the website to sign up for an email alert.
And if you're looking for loans, small businesses across the UK may be eligible for the Coronavirus Future Fund or a Coronavirus Bounce Back Loan, although these need to be paid back.
Grants for startups
Starting up a new business and looking for money? There's a range of government grants you don't need to pay back, that can help you get your business off the ground.
You can find grants by specific locations using the government's search tool. From the Isles of Scilly to the Welsh borders, Birmingham to parts of the Yorkshire moors, there are countless local grants.
Pushing the frontiers in your field? You could apply for Research and Development tax relief. Innovative projects in science and technology are eligible, even if the project is unsuccessful.
If you're developing innovative products or business ideas, why not try for a grant from Innovate UK? Funding is available to support "new ideas, including those from the UK's world-class research base."
Working on heritage? From designed landscape to community history, a wide range of projects are eligible for support from the Lottery Heritage Fund.
New Enterprise Allowance
If you or your partner currently receives Universal Credit, Job Seeker's Allowance or Employment and Support Allowance, you're a lone parent, sick or disabled and on Income Support, the New Enterprise Allowance could help you.
It provides mentoring and a small allowance. Once you've created a business plan which your mentor approves, you could get an allowance of up to £1,274 over 26 weeks plus help accessing a loan. Speak to your Jobcentre Plus work coach to apply.
Use the government's enquiry form to ask the National Apprenticeship Service about the funding available.
New grants can come up at short notice, so keep checking back or set up a google alert with specific keywords for your region, sector or type of business.
A grant isn't just a source of funding, it could give you peace of mind so you can get back to the work of building your business.
We've made buying insurance simple. Get started.
Related posts
With thousands of apps out there, we've narrowed it down to six useful apps for UK tradespeople.

From data modeler to anaesthesiologist, all of these roles command salaries over £90K on average. Data and healthcare are big-hitting sectors. Read now.

Want to take the effort out of saving money and managing your finances? These apps do it for you.