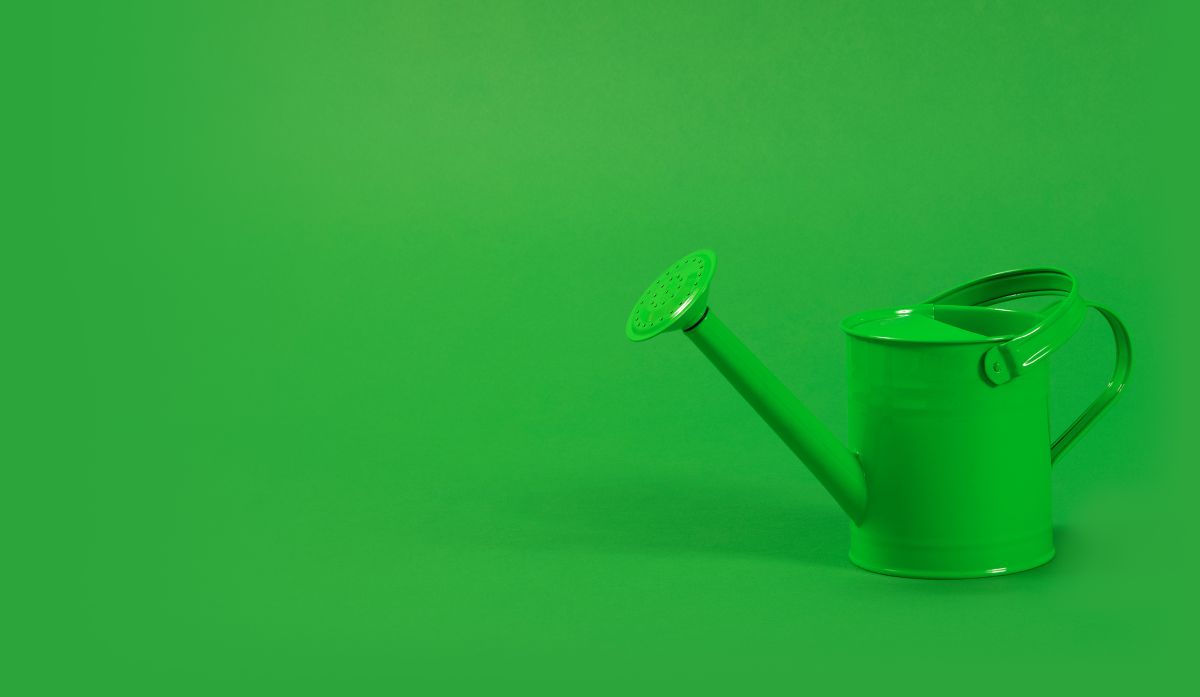 From certified arborists to patio builders to hedge trimmers, weeders, limb cutters and rose planters, our gardening insurance is watertight.
Gardeners insurance quote
What does gardening insurance cover?
Whether you're a planter, pruner, landscaper or patio layer, if you're outside in the elements, working with clients and equipment, there are a bunch of risks that could affect your business.
10% of gardeners paid £5 a month or less for their Superscript business insurance between July and September 2022.
At Superscript, we offer liability insurance for gardeners that is specifically tailored to your business, so you'll be protected from the risks that could affect you the most. These covers include, but are not limited to:
Public liability

Employers' liability

Portable tools and equipment

Personal accident

Professional indemnity

Hired-in plant and machinery
Be quote confident
We're big on fairness. So if you find a lower price for a comparable quote, we won't just match it – we'll go one better and beat it.
So even better than apples to apples, apples to better apples. We're talking Galas to Braeburns.
As you'd expect, T&Cs apply.
What insurance does a gardener need?
Public liability insurance
From clients to passers-by, the nature of your job means you're interacting with the public on a regular basis. If you injure someone or damage their property, you could be liable for the legal fees and compensation if they made a claim against you. Gardeners public liability insurance can help to cover those costs, so you don't have to.
Employers' liability insurance
Whether you have an extra pair of hands helping out with a project or a dedicated team, if you hire anyone – regardless of whether they're full-time, part-time or temporary – employers' liability insurance is a legal requirement for businesses in the UK.
It's designed to cover your business from legal and compensation costs if an employee makes a claim against you due to injury.
Professional indemnity insurance
From grass and flowers dying while in your care to errors in a garden's design, if you make a mistake in your work or a client is unhappy with a finished project, they could make a claim against your business. If this happens, professional indemnity insurance is designed to covers the costs associated with the claim, including settlements and rewards.
Personal accident cover
Gardening is a hands-on job that involves a lot of lifting, building and wielding tools. If you suffer from an accidental injury that means you can't work for a period of time, personal accident cover can compensate you for lost earnings until you're back in the garden again.
Portable tools and equipment
As a gardener or landscaper, your tools are vital to your business, but what would you do if they were damaged or stolen? Portable equipment cover protects your tools, repairing or replacing them if needed, so you don't miss out on a day's work.
Once you've completed a quote, you'll be able to view a summary of cover. Please always refer to your policy documents for full details around exclusions, terms and limits of your customised cover.
Just need to insure your tools and equipment?
At Superscript, we offer special cover for just the tools and equipment of your trade. You won't be tied into taking out any other covers in your policy so you only pay for what you need.
As a tradesman, you can get simple, flexible cover for vital tools and items of business equipment such as:
Lawnmowers
Strimmers
Tillers
Cultivators
Leaf blowers
Soil ph meters
Laptops and phones
Read more about our tools-only cover.
You make a claim
Log in to your online account and go to the 'Make a claim' section. There, you can make a claim directly – there's no need to call us.
We'll ask you for some details about your claim, including a crime reference number (if applicable), the date of loss, type of claim and its detailed description.
You can also attach any relevant supporting documentation like proof of loss or proof of purchase.
We'll get on the case
Once submitted, your claim will be assessed.
If the claim is large, we may need more information from you. Or, if it's small, our team may be able to settle it within a couple of days (or hours, in some cases).
Either way, we'll keep you regularly updated and you'll be able to see the status of your claim on our customer portal.
Your claim is settled
After it's been assessed, we'll let you know if your claim has been successful or not.
If items have been lost, stolen or damaged, we might arrange for the items to be replaced or make a payment to you.
We insure thousands of innovative businesses
Check out our latest posts
17 Mar 2023

14 minute read

On Wednesday 15 March 2023, Chancellor Jeremy Hunt made his highly anticipated Spring Budget speech. We explore what the his proposals mean for businesses around the UK and how they've been met by the small business community.

The UK tech startup space is in rude health. Let's meet five of the most significant tech startup incubators helping fledgling UK startups break new ground.

Our Claims Manager Laura explains how the cost of living has impacted insurance claims, and what you need to know if you run a business. Read more.
Authorised by the FCA
The FCA supervises UK financial services firms to protect consumers. We are directly authorised and regulated by the FCA and our Firm Reference Number is 656459. These details can be confirmed on the Financial Services Register at www.fca.org.uk or by calling the FCA on 0845 606 1234.
A-rated financial strength
Our insurance products are underwritten by Standard & Poor's A-rated financial strength or higher. This means the underwriter has been independently assessed by the world's leading credit rating provider and found to have a strong capacity to meet financial commitments (pay claims).
Protected by the FSCS
If you are a business with an annual turnover under £1m, charity with an annual income under £1m, or trust with net assets under £1m, then you will be entitled to compensation from the FSCS in the unlikely event we cannot meet our obligations. Full details and further information on the scheme are available at www.fscs.org.uk.