Superscript

Personalised business insurance
01 October 2016
4 minute read
The internet is enormous! There are millions and millions of websites and apps out there, all scrabbling for our attention. But how many actually succeed in getting it? It's slim pickings. The challenge of becoming one of those precious few is why the right marketing is so important.
Marketing on a shoestring isn't easy, with so many other brands and big budgets to compete with. There's no such thing as an overnight success in business, no matter how great your product. Persuading your target audience to choose you requires creativity, patience, plus a lot of trial and error.
Not sure where to start? Here's some inspiration for you:
Know your audience
It sounds simple but rule number one is to really understand who is going to buy your product, what they're interested in, where they spend their time and how they choose a supplier. This insight will influence every other aspect of your marketing, from what you talk about, where you advertise and how you brand yourself. So do your research in any way you can, whether that means heading down to somewhere your customers are likely to hang out or spending time in online groups and chat forums. Without this step, you'll be shooting in the dark.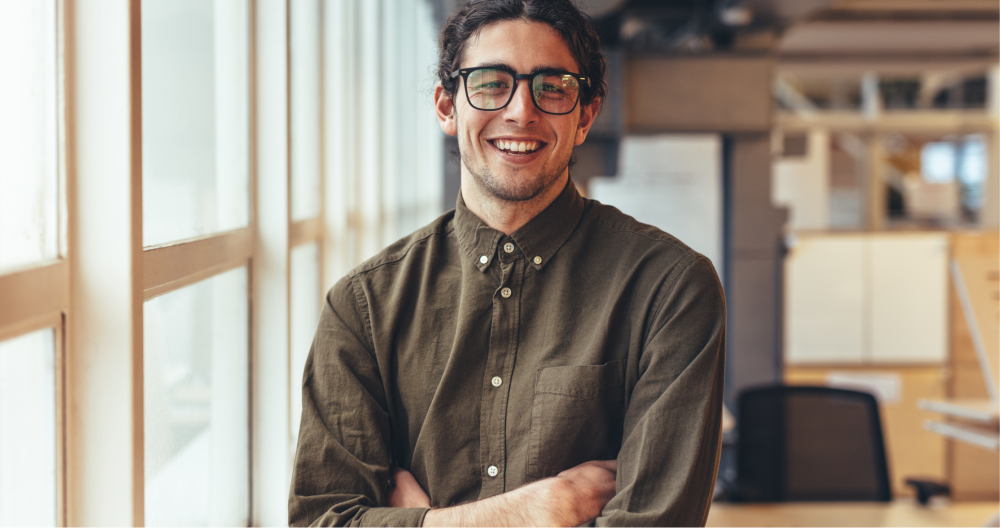 Know what you stand for
Deciding what kind of brand you want to be is another crucial first step. What are your brand values? How would you describe your brand personality? Are you light-hearted, serious, funny, helpful? Have this defined early on, as it needs to permeate through everything you do.
Tell your story
Every startup has a story behind why they're where they are, so use this to your advantage. Who doesn't love to hear the Airbnb founders talk about how they started with no money, one flat and an air bed? It's an amazing story, and people buy into that. Even if your business story isn't so quirky, you can still find ways to maximise your passion and personal story – it's a lot more engaging than talking about products.
Networking
It might seem old fashioned but one of the best things you can do is get out there and meet people who are influential in your sector. That means attending events, conferences and parties, armed with your enthusiasm and plenty of business cards. You could also consider sponsoring some local community events where you can get a good deal, or try to line up opportunities to speak or sit on a panel. You never know when a potential client or future partner could be in the audience.
Genuinely useful content
Nobody likes being sold to, so simply talking about how great your product is, is a big turn-off. Instead, use your market research to your advantage and provide people with content and information that is actually useful to them – whether that's advice, Q&As or video tutorials on subjects that they're grappling with. Doing this will build trust and engagement, while also getting your brand name out there.
Be strategic on social
Social media is not a magic bullet when it comes to startup marketing, but it can be a valuable tool - if you're clever. Just posting random updates every now and again will not get the cut-through you're looking for. Instead, you need to be clear on what you're offering (see personality and values above) and make sure this comes through in all your online conversations. By focusing on being authentic and providing genuine value to your audience, NOT selling your products, you'll gradually start building up a following. And if you've got a bit of budget to spare, paid for posts can be hugely effective, enabling you to target users based on their profile and increase the reach of your content.
Become a guru
There are hundreds of magazines and blogs that are crying out for expert commentary and advice from industry experts - that could be you! Securing articles and quotes in media read by your target audience is a great way of raising awareness, while building links to your site and increasing your authority. So think about what areas you know a lot about and try pitching a few ideas to some key titles. If you need help, consider hiring a cost-effective PR freelancer for ad hoc projects.
Incentivise
If you think about some of the most successful online businesses of all time - Hotmail, Uber, Dropbox for example – they've all achieved massive growth through incentivising their current customers to share and recommend the service. To this day, Uber still offers customers a free ride for every friend they bring on to the app, and this has been a monumentally successful strategy for them. It's a no brainer.
Employee advocates
Your employees are a ready-made sales force, so make sure you use them! Why not encourage some healthy staff rivalry by offering a prize for whoever brings in the most new leads, forwards on the most recommendations or achieves the most 'likes' on Facebook. Everybody likes a challenge and something like this will drum up enthusiasm amongst your team, while also building valuable buzz around your brand.
Be real-time
We live in a real-time world, where trends can come and go in an instant. Barely a day goes by without the Internet going crazy about something somebody has said, or done, or the latest shocking picture or video to go viral. When this happens, it provides a window of opportunity to 'piggyback' on the trend and greatly increase your brand reach. You have to be quick, and you have to be clever. But get it right and you too could go viral.
This content has been created for general information purposes and should not be taken as formal advice. Read our full disclaimer.
We've made buying insurance simple. Get started.
Related posts
04 July 2023

3 minute read

London Tech Week is a global celebration of innovative tech and inspirational leaders, so read on to see our top themes from 2023 and to unpack what industry thinkers are buzzed about.

06 June 2023

4 minute read

The UK is often seen as a place that is 'open for business', but recently a number of high-profile regulatory delays have meant that major companies are now considering listing overseas instead.

Unicorns are seen as the benchmark or success in the startup and scaleup world, but what other animals deserve their moment in the business limelight?