Superscript

Personalised business insurance
02 July 2019
3 minute read
Only around 10% of small businesses survive long enough to make any kind of impression on the market. Those with the most staying power tend to have started out with an understanding of what it means to scale a business, and a roadmap for doing so. In short, they have a growth strategy. But what is a growth strategy in business? How does a business expand? And how can you make your small business grow?
What is a growth strategy?
A growth strategy is a plan designed to help your company scale. Growth strategies tend to focus on gaining long-term market share rather than short-term profits.
Having said that, however, intensive growth strategies which aim to help companies scale more speedily are growing in popularity in today's fast-changing market.
There are several recognised strategies for intensive growth, but four of them are more widely applicable than others.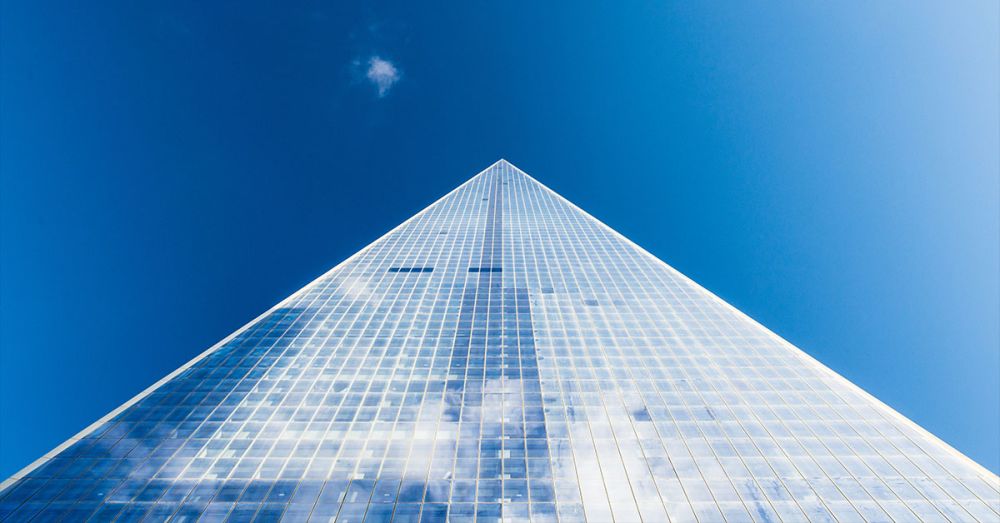 What are the 4 growth strategies?
Market Penetration
The Market Penetration strategy is low-risk but resource-heavy. The basic idea is pretty simple: just sell more stuff.
Market Penetration tactics are generally introduced to an existing customer base that already has a relationship with your product.
For example, a customer who regularly buys a pack of four loo rolls can relatively easily be persuaded to buy a pack of six instead.
A product with multiple uses is also handy for market penetration tactics, as it gives you greater justification for upselling and your customers greater motivation to buy.
So, your aforementioned loo roll could also be positioned and sold as a spill-wiper, or as a handy go-to for allergy sufferers in hayfever season.
Of course, if you're selling more of a one-and-done product, you could always try the next growth tactic.
Product Diversification
The basic premise here is to create new products and/or to diversify existing ones.
Sticking within the ballpark of your original product is probably advisable at this stage – a clothing enterprise that starts selling fresh fish will raise a few eyebrows. But as long as you are demonstrably within your area of expertise there is no reason why you can't develop and/or diversify your existing products to grab a greater share of the market.
By-products are often useful for this kind of thing. For example, breweries have diversified by selling by-products of the brewing process, such as animal feed, or by making malt extract.
Market Development
If you prefer to concentrate more on the market than on the product itself, market development may be the best way forward.
A market development strategy involves expanding your product into new geographical markets, whether in the same country or geographically.
Market Development is a popular strategy for urban businesses, as a plethora of markets abound and are easily accessed within urban centres. However, the success of any market development strategy is dependent upon how well you can get your products to that market and then engage with consumers once you're there.
Think carefully about the logistics before you start marketing to audiences hundreds of miles (physically or ideologically!) from where you are currently based.
To make a simplistic example, someone running a dog walking business in one county could only expand into a market two counties over if they had employees with leads a-waiting in that distant market.
Channel Diversification
Channel diversification is all about reaching potential customers in different ways.
Swathes of new customers might be hanging out on channels you haven't yet touched, so channel diversification is a great way of making sure you really are reaching your full audience.
If you've got a bricks and mortar shop, you could channel-diversify by adding an online element and posting products out to internet customers. Or, if you're used to marketing your products over social media, maybe consider diversifying with strategic PR or even good old-fashioned billboards.
Of course, most good growth strategies will involve elements of several (if not all) of these, plus some business-specific ideas of your very own. So, don't feel like your growth strategy has to follow a particular formula. The important thing is to know where you want to go, and to have a well-researched plan for getting there.
Want to know more?
Unlock extra growth strategies along with heaps of valuable tips and and how-tos in our Big Guide to Entrepreneurship. Includes chapters like building a business plan, how to seek funding and finding your first hires.
Download your free guide
Get instant access to our 27-page guide on becoming an entrepreneur.
We've made buying insurance simple. Get started.
Related posts
07 December 2023

5 minute read

Ever wondered what intellectual property is? Want to know how intellectual property insurance can help protect your business? Then read this handy guide.

29 November 2023

4 minute read

In this article, we look at things to consider when exploring the possibility of a move to coworking.

21 November 2023

13 minute read

Everything you need to know about funding for startups. Find out how to make (and not break) your business, with our ultimate guide.