Superscript

Personalised business insurance
26 January 2021
5 minute read
Are you perfectly in control of your budget? Saving every penny that you planned to, plus more? Most of us know we should be putting money aside for the future, but we don't always live up to our goals.
To get our finances in shape, we all need to get into the habit of saving. Saving cash doesn't need to involve a complicated budget on a spreadsheet, manually tracking all your purchases or committing to a diet of only beans. With the new generation of mobile apps for savings, we can take the pain out of saving.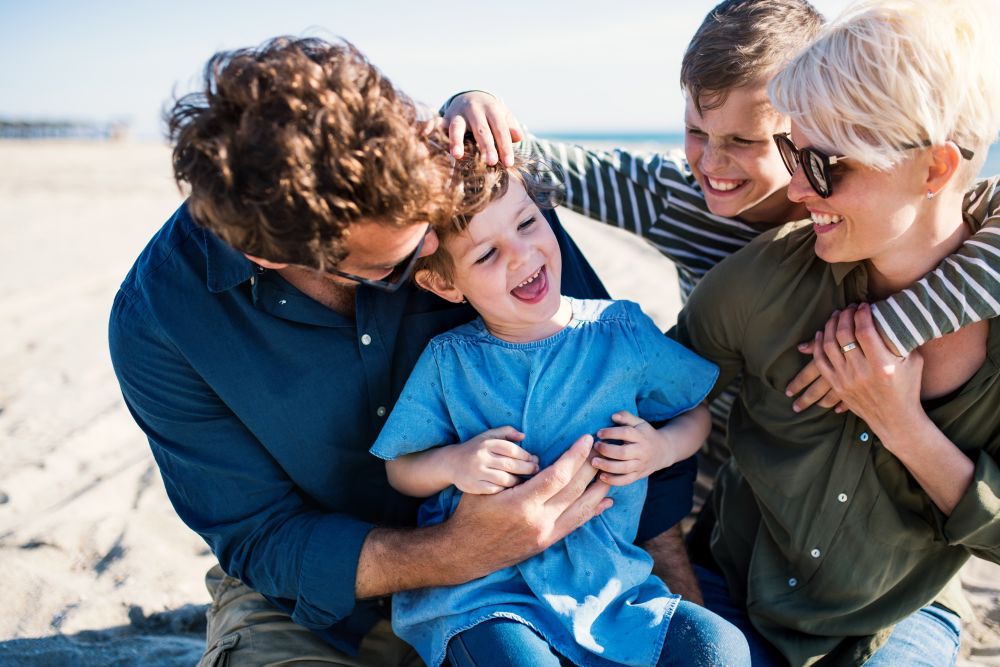 Monzo
With its distinctive coral cards, Monzo was one of the first app-based alternatives to conventional banking in the UK. Monzo expanded from being purely a pre-loaded debit card to a full-blown bank.
When it comes to saving, Monzo has it down. Its spending tracking capabilities are slick, simple and easy to understand. One glance at a pie chart shows you what's eating up your budget. Just set spending goals for categories like transport, groceries or entertainment and Monzo will alert you when you're getting close. A well-timed warning ping just as you were about to add yet more expensive items to your shopping cart? Priceless.
Monzo also excels when it comes to splitting bills with friends. It's as easy as sending someone a text: simply search their name and you can send or request cash without having to mess around with sort codes or one-time passwords.
Plum
If you're looking for a low effort, automatic saving app, Plum could be the one. Its algorithm analyses your spending patterns to figure out how much cash you can afford to save each month. It automatically takes an affordable amount from your account, so you can't spend cash that's earmarked for saving.
Plum is a chatbot digital assistant who talks to you through Facebook messenger (although you don't need to have a Facebook account). The chatty interface is packed with memes and gifs, and it's quick to congratulate you when you meet your savings goals.
Want to power up your savings goals, or feeling financially tender this month? It's easy to change your savings goals. Just type 'mood' into the chatbot and you can switch it up to 'eager', 'ambitious' or 'beast mode', or down to 'chilled' or 'shy.'
Your Plum savings don't automatically go into an investment product, but into a zero-interest account. Plum offer three packages: Basic (which is free to set up and doesn't include investment opportunities); Plus, at £1 a month, includes investment opportunities; and Pro, at £2.99 a month, includes even more money saving features.
Squirrel
If you start the month with great intentions, then feel confused as the money just drains away, Squirrel could help you out. Squirrel is a budgeting account controlled by an app, that helps you take control of your spending. You add in your monthly expenses and your savings goals, then Squirrel takes care of the rest.
As soon as you get paid, Squirrel moves money into your savings account. Since it leaves your account right away, there's no risk of you accidentally blowing your savings on yet another takeaway. The money you need for monthly commitments like bills is also kept safe, then paid back into your current account the day before your bills fall due. Any cash left over after you've paid your bills and your savings budget is classed as spending money. Squirrel can give you your savings money all at once, or it can squirrel it away and release it to you in weekly instalments, if that helps you to keep on track.
Squirrel babysits your cash for you, but it won't earn any interest. Squirrel costs £9.99 a month.
Chip
Chip is a cheery chat-bot on a mission to get you saving. You grant Chip read-only access to your bank account, so it can see your income and expenditure, and Chip tells you where you could save money. Chip chats to you to encourage you to add to your savings account, and congratulates you when you meet your goals. It's easy to set up dedicated savings pots for big spends like a holiday or a deposit on a new place, with just a couple of clicks and no messing around with passwords.
Like Plum, it has a lively interface and loves a good GIF. Money saved through Chip can earn interest at around 1%, or more if you refer friends. It's free for your first £100 of savings, and £1.50 every 28 days thereafter.
Moneybox
What if every time you bought a coffee, some groceries or a train ticket, you could also invest some cash for the future? Enter Moneybox: this seamless saving app rounds up your daily spending to the nearest pound, and invests the difference.
You might be thinking: can a few pennies here and a few pennies there really add up? Moneybox thinks so. In testing, Moneybox users made on average 30 purchases a week with a 28p round-up each time. That amounts to £8.40 weekly and £437 a year. And that's before you add in any manual top-ups. Unlike apps like Plum and Chip, Moneybox invests your cash into a stocks and shares ISA.
The value of a stocks and shares ISA can go down as well as up. If you're willing to take the risk, Moneybox's ISAs could reward you with healthy returns. If you don't want to take your chances, lower risk and lower reward options like Plum, Chip and Monzo could suit you better.
With Moneybox, you can choose from a cautious, balanced or adventurous risk profile. Moneybox is free for the first three months and then £1 a month. A 0.45% platform fee could also apply (if you choose a Junior ISA).
Cleo
Another friendly chat-bot assistant, Cleo assesses your spending to find your saving potential. With read-only access to your accounts, she analyses your spending patterns and presents it back to you in simple charts and graphs. You can also set a manual savings goal at any time.
Cleo watches your spending and warns you when you're wobbling. You can even set a 'watch' category for your particular weaknesses! Every week, Cleo figures out how much you can afford to save, and automatically deducts the cash. She tells you before the transfer happens, so you can cancel if your situation changes. At the time of writing, Cleo offered a pretty generous 1.5% interest on savings.
Learn more through Cleo with quizzes and chats about your savings. If you're in need of a confidence boost, you can ask Cleo to 'hype' you. Flying beyond your budget yet again? It might be time for a 'roast' from Cleo to bring you back to earth.
Emma
Want to link all your bank accounts together, and even your cryptocurrency wallet? Emma manages what many other savings app can't. Emma's spending tracker and budgeting capabilities are similar to the others, but Emma really stands out when it comes to warning you about wasteful fees. Emma's fee tracker spots expensive overdraft charges and foreign exchange fees, while her subscription watcher flags recurring payments. According to NatWest, the typical adult could be wasting as much as £39 a month on unused subscriptions, so you could stand to save significant amounts.
We've made buying insurance simple. Get started.
Related posts
12 September 2023

3 minute read

Venture capital investment value has dropped significantly this year, so our Director of Advisory David Dickson asks is this part of the natural startup cycle?

06 March 2023

5 minute read

Our Claims Manager Laura explains how the cost of living has impacted insurance claims, and what you need to know if you run a business. Read more.

15 February 2023

4 minute read

Let's explore why it's so important that investors take an active role in ensuring their portfolio companies are appropriately insured.