Mai Fenton

Chief Marketing Officer
01 July 2020
4 minute read
Established in 2014, Urban is an online marketplace for wellness practitioners to engage with clients and offer services directly. In a sector where practitioners can take home as little as 20% of a booking, Urban offers a much fairer proposition, enabling up to 72% by helping providers navigate around costly overheads. The platform supports a range of businesses and self-employed across all cornerstones of the industry, including massage, beauty, fitness, physio, mindfulness, yoga and nutrition.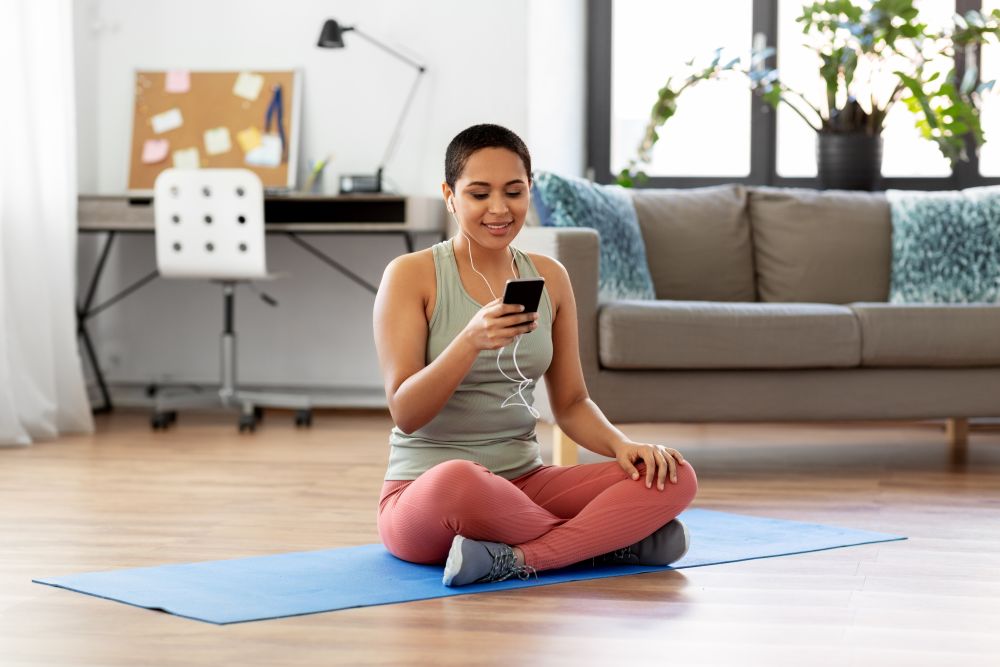 Urban's mission is to add value to practitioners, while ensuring they remain fully regulatory compliant. This includes pointing customers towards the right insurance policies and ensuring they have adequate cover. A service facilitated by their long term partner Superscript.
In an industry historically plagued with unregistered companies, Urban prides itself on offering quality, highly vetted practitioners into its community. With core requirements for acceptance being the correct qualifications and regulatory processes. Urban's ultimate aim, especially in the current COVID-19 environment, is to create a one stop shop for wellness, where customers have the peace of mind that any service they purchase is safe, secure and compliant. This includes an understanding that any programme or practitioner on the site is fully equipped with the right insurance policies.
"By advising our clients on best practice, and cutting out costly overheads, Urban is putting control back in the hands of legitimate wellness practitioners and setting groundbreaking new standards for the sector. We understand the historic difficulties that our customers have faced in offering a best in class service while remaining fully regulatory compliant. That's why we're partnering with like minded businesses such as Superscript, to ensure our clients have access to the right tools and insurance to remain able to operate at an impeccable standard during these testing times." Jack Tang, Co-Founder & CEO, Urban
The Challenge
The wellness industry has historically been a fragmented one, where businesses have struggled to agree upon a single set of standards for practising. The lack of clarity has led to room for interpretation around regulatory compliance, sometimes resulting in below par services and customers suffering as a result.
To add to this, the COVID-19 environment has brought new challenges. Where previously, genuine wellness providers have been able to meet face to face with their clients (building trust and understanding), a socially-distanced world no longer allows for this.
Urban's mission has therefore been to build the modern standards for the industry spanning qualifications, background check requirements and insurance coverage, ensuring that practitioners operating via its platform remain fully compliant as situations and regulations change. This is especially important in the current climate, where organisations have had to pivot their entire operations from a physical to a digital world.
The solution
A Superscript customer since 2018, Urban has built a great understanding of the types of digital-first cover that its customers require. Urban itself has taken out all encompassing risk cover via the Superscript broking team, reflecting the way the industry is changing. This includes public liability, employers' liability, professional indemnity, cyber liability, management liability and business travel insurance.
In 2019 Urban became a fully-fledged Superscript partner, and began promoting our customisable cover via its platform. This meant that sole practitioners and SMEs operating on Urban were able to quickly and easily access the full suite of our insurance policies and purchase immediately, ensuring they remained fully compliant. Proposed insurance products reflected the specific risks faced by each practitioner, as well as mobile working, meaning customers and businesses alike could rest assured that they were fully protected in this new age of working.
We are one of the only digital-first insurance providers for SMEs and sole traders, enabling customers to generate quotes, and set up their cover in minutes. Policies are tailored to the specific requirements of the customer and can be modified month on month as required. An ideal combination for a sector such as wellness.
By the time the COVID-19 pandemic reached the UK in March 2020, Urban was perfectly placed to refer its clients to the Superscript proposition. As the face of wellness transitioned to an online-only business model almost overnight, it was able to point customers to the specialist digital-first cover required to remain compliant and that would ensure business could continue to operate under strict government social distancing rules.
Thanks to the partnership between Urban and Superscript, practitioners across the platform have been able to continue limited business operations throughout the pandemic, enabling a retention of pre-existing customers, onboarding of new ones and continued cash flow during the most difficult of circumstances.
About Urban
Founded in 2014 by Jack Tang and Giles Williams, Urban is the wellness app for busy people. It's the easy way to book in person and online wellness from empowered pros you can trust. From at-home massage and beauty (when measures allow), to personal training, yoga, mindfulness and more, headspace and endorphins are always just a few taps away.
We've made buying insurance simple. Get started.
Related posts
15 November 2023

4 minute read

The risks web3 companies face are complex. With innovation at the forefront, it's important to ensure you're properly covered. Read on to discover the three main ways you can get the insurance you may need as a web3 innovator.

08 November 2023

4 minute read

At Superscript, 100% of our web3 claims come from off-chain risks. As complex as the web3 landscape is, it's often the places founders overlook that turn out to be the most important. Take a read of the three biggest risks web3 founders face.

01 November 2023

3 minute read

Meet nine artificial intelligence companies across the UK and Europe that are making waves in the healthcare sector.