Superscript

Personalised business insurance
02 August 2021
4 minute read
As someone who gets to shoot some of the most beautiful, unexpected and exciting moments in the world, being a professional photographer can be the best job out there. But, like any job, it can come with a few bumps in the road.
We asked professional photographers what their biggest challenges are, and how they overcome them. Here are their practical tips.
Marketing your photography business
"A major marketing challenge photographers face is to get visible, both online and offline" says Zoe Hiljemark, who helps photographers with PR and content strategy. "While almost all photographers use the social media mix, far fewer leverage the power of publicity. If photographers are proactive and pitch themselves and their work to relevant media such as newspapers and magazines, this can lead to visibility on a grand scale!"
"If you do one thing to invest in your marketing," says photographer Sarah Smith, "you should follow #JournoRequest on Twitter. You'll see requests from reporters at all kinds of outlets, from national to niche. Get in touch promptly (either by email or on Twitter), be specific (if they want stories, tips or quotes make sure that's what you give them) and always ask for a backlink to your own website, as it will help boost your SEO!"
Getting the right photography permissions
"Many people assume a photographer can turn up anywhere and take photographs without asking permission," says photographer Neil Moore. "That's not the case, unless you're on public land. The solution? Seek permission as the photographer or ask the subject to secure permission. Make sure you get this in writing, not a verbal agreement."
"Most professional photographers will need a specific brief to work with," says Neil. "It's amazing how many people will say something like 'it's just a headshot' or 'it's just my classic car', leaving the photographer to work things out for themself. Despite these basic instructions, everyone has expectations in their mind, which often means that when the photographs are taken, the client doesn't like them – and that's not always the photographer's fault."
Ask your clients what success looks like for them. Can they describe in detail what they're looking for? Even better, can they provide examples of photos that are similar to what they want? And photos that represent what they don't want?
Make sure your contracts protect you in case there's a disagreement. Neil says, "include a clause in your agreement that, as long as the brief, however sparse, has been met then payment must be made."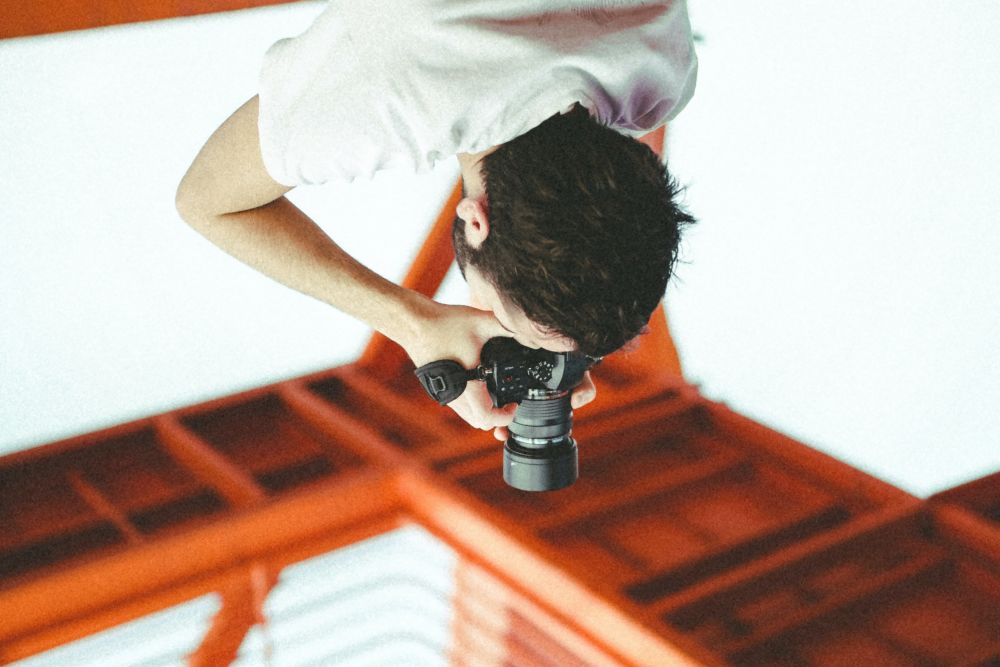 Buying public liability cover
"Public liability is a big consideration when working with the general public and/or in a public space," says photographer Nick Rawle. "The number of forms you need to fill in to work in a public access private space can be excessive and there's ample opportunity for accidents to happen.
"The solution is to have adequate public liability cover. I have £5 million as standard, but I've had to up that to £10 million for shoots where the general public are present."
Insuring professional equipment
"The value of hired and owned equipment going out on location can be huge," says Nick.
If you work with static subjects in your own studio – like food or product photography – you might not need to worry as much. But if your shoots involve moving around, are often outdoors, feature crowds, children or animals, the risk of damaging your equipment shoots up.
It's recommended that you take out specialist photographers' insurance, which should cover your equipment and offer extra cover for things like public liability and media liability.
Looking after your health
"Backache! In fact, all sorts of aches and pains can be a challenge," says Nick. "Professional kit weighs a lot, and working on location means moving a lot of it about, often in public and also in hazardous environments. You need to have good spatial awareness and to be thinking all the time."
If you can afford it, hire an assistant to help you transport your kit. "Good assistants are like gold dust, but they're cheaper than having to turn down work because you've pulled a muscle or broken your ankle," says Nick.
Understanding copyright
"Who owns the photographs? Many business owners assume that the photograph is theirs and theirs alone. But a photograph is subject to copyright," says Neil. "The image itself always belongs to the photographer and may be subject to a licence agreement, too. This should be discussed upfront so that both parties understand the photographer's parameters and can agree a mutually acceptable arrangement. Don't rely on small print in a dense contract."
If your clients are corporate entities, they might feel comfortable wading through legalese. But if your work is more intimate – like wedding or newborn photography – it's even more important you get in the habit of describing copyright in simple, accessible language. Ask yourself: how would I explain this to a smart 12-year-old? Break down any specialist terms, and give concrete examples to help bring the rules to life.
If you're in the market for photographers' insurance and you're not sure where to start, our quote builder can guide you in the direction of appropriate covers. Simply click 'Start your quote' and go from there. If you get stuck, our friendly team are ready to help via web chat, phone or email.
You may also like:
We've made buying insurance simple. Get started.
Related posts
28 November 2023

6 minute read

Freelancers and the self-employed pay their National Insurance contributions a little differently to people employed by a company. Read our guide to the ins and outs of how National Insurance works for the self-employed.

13 September 2023

6 minute read

Having your business equipment stolen is traumatic, expensive and disruptive. Here's our checklist of the steps you should take to get back on your feet.

25 August 2023

7 minute read

If you've been called to sit on a jury, you'll probably have a lot of questions. Here, we answer some common queries about jury service while you're self-employed, including what expenses you can claim and whether insurance will cover lost income.