Mai Fenton

Chief Marketing Officer
21 April 2020
6 minute read
Distributed working is a tool for life, not just for 2020
What is a 'distributed workforce'?
A distributed workforce (or distributed working) is where a company and its employees aren't based in a single office or environment, but scattered over a wide area. People can work from home, telecommute, use remote working as they roam the globe, or (in a looser definition) move to and from a bricks and mortar company 'hub', using a flexible working model.
The companies who were doing it anyway ...
Millions of businesses across the globe have been forced to go 'fully distributed' as a result of the coronavirus outbreak. But there have been rumblings for a couple of years now, from employees keen for management to move operations to a partially distributed, or at least more 'remote-friendly', flexible model. And it's not just about the commute, or a 'loungewear lifestyle'.
Inspired by the companies doing it already, whether it's a tech star like Toggl or a household name like Vodafone (they've switched to a new flexible working initiative which includes broad-scale remote working), employees are increasingly questioning the need to be in the office, day-in-day out, in the new world we're all (hopefully) building.
From Automattic and Zapier to GitLab, our spotlight list below focuses on a few companies who've nailed distributed working for some time, and what we can learn from their journeys.
… and the ones who've adapted
As the more localised crisis became a pandemic, first off the blocks for distributed working were the big tech brands. The nature of their business played to their advantage – super-adapted remote-working tools, for example, and teams used to talking and collaborating on-screen, rather than in-person.
Amazon, Google and Microsoft, plus others, gave the nod for their people to set up at home in February. Days later, Twitter had made their own remote working model compulsory, across all locations.
File hosting (and nowadays smart workspace) big-hitters Dropbox published interesting content around their own switch to distributed working in early March. Their post Preparing for distributed work begins with their goal to '[set workers up to] succeed outside the office' – note the positive, less reactionary approach – and explores the challenges faced when asking almost 3,000 employees to stay away from the office for an extended period. The main points covered are:
ensuring security and robust but easy-to-use IT systems
making great use of collaboration tools and their own cloud products
encouraging behaviours that build trust, from regular check-ins to being open-minded about time (which is naturally impacted right now by childcare and other responsibilities)
Dropbox, like so many of us, were used to sporadic, occasional working from home, but not a fully distributed working model. Adapting has caused businesses worldwide to take the plunge sooner than they were ready for, but will some of these principles, plus a new sense of trust, stick, post-coronavirus?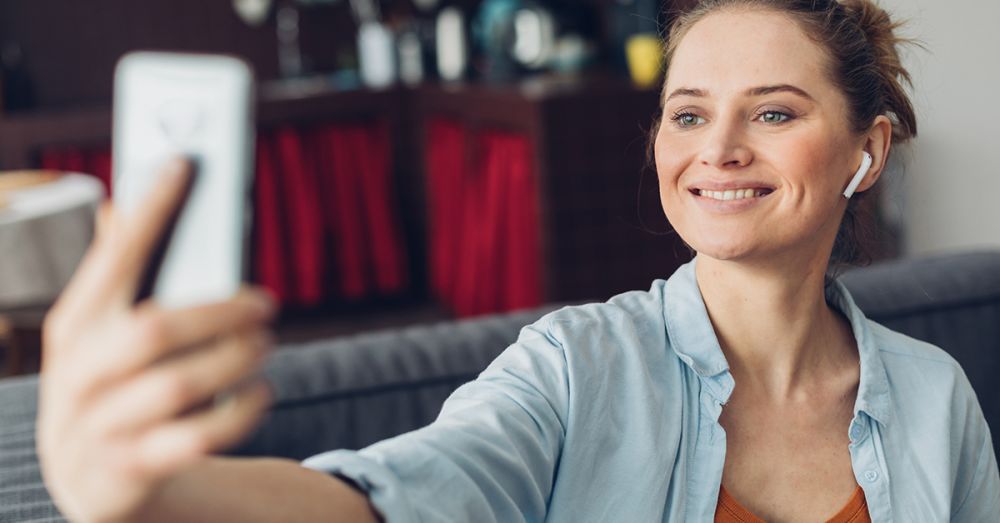 3 companies who've smashed distributed working
This is just a handful of the companies who've long been proving the plus points of distributed working. Does your company look more like them?
Automattic (the company behind Wordpress)
Search for 'distributed working success stories' and Automattic will pop up pretty regularly. The company that brought us Wordpress and Tumblr, amongst other big-name tools, closed their San Francisco HQ and never looked back, with their work-with-us web page proudly heading up a 'Work from anywhere' approach. As they put it, you as an employee 'choose your own adventure … because of geographic variance, we're active 24/7. We care about the work you produce, not just the hours you put in'.
It's this rejection of presenteeism which sets Automattic apart. Not a company who set out as fully distributed, but one that became that way because their bricks and mortar weren't serving them.
In fact, Automattic and other world-class companies like Zapier (see below) would argue that a physical office costs more than just rent. Insistence on presenteeism so that you can be sure of a 9-5 attendance structure and see your employees 'doing work' can actually reduce productivity. It also risks natural resentment amongst your people, who 99% of the time can be trusted to do their best work on their own timeframe, without a heavy commute each way.
In distributed, remote and flexible working, it's about the brilliant work you can do for the company, not about the spectacular way that you get into work 'on time' every day.
GitLab
The DevOps platform is used by hundreds of thousands of teams across the globe, and is the world's largest all-remote company. GitLab's Remote Playbook – their way of 'giving back' to customers and fans – is completely free and takes companies through the steps, checks and tactics for building 'remote fluency' in an organisation.
GitLab themselves have developed from a startup employing just a few people across Europe to over 1,200 employees, all distributed but working together, in over 65 countries and regions. If anyone can write a playbook about making it work, it's them.
A key aspect of GitLab's outlook is their acknowledgment that 'going distributed' (or remote) comes with growing pains – they've published over 15 guides on how to get it right – and that remote work 'isn't something you do as a reaction to an event – it is an intentional approach to work'.
Their point is that remote working is a new and different way of working. COVID-19-related distributed working is reactionary but largely temporary, and to make real use of this model you don't just shove all your face-to-face meetings onto Zoom. You ask: 'is there a better way to have a meeting in the first place?'
Zapier
Easy automation for busy people. It's front and centre on Zapier's home page and you wouldn't expect much less than a fully distributed company, from their productivity-focused services and smarter apps for a simpler working world.
Zapier's jobs page prioritises a few key principles for would-be recruits, all centred around the broader model of remote and distributed working. Freedom and flexibility, camaraderie from afar and inclusion are the stars of their working culture and as they put it, 'spread across 17 time zones in 28 countries, we sign into Slack and open up our work tools on the schedule that fits our lives best.'
This isn't about making work fit around your dentist appointment. It's about taking ownership, enabled by an environment that lets you do your best work.
Learnings, benefits and challenges
Here are a few key takeaways from successfully distributed companies, whether you're just reacting to coronavirus-imposed remote working, or hoping to go distributed, for the long term.
Testing: Co-founder of open source tool provider Hashicorp, Mitchell Hashimoto, recommends companies test the distributed model with one specific, non-engineering team, such as a marketing department. This helps you start small, learn fast and benefit from the challenges faced by people who might not be familiar with long-term remote working.
Offsites: Digital signage providers ScreenCloud, a company comprised of international remote teams, learned a lot from organising their first ever whole-company offsite. Writing about it for Medium, a top concern for the founders was that 'remote teams can easily become 'them' and 'us' if you're not careful'.
An offsite (even if you don't have a 'site'), bringing people physically together every now and again, can soften this risk, reminding each other that you're thinking, breathing individuals. Not just avatars.
Increased productivity: The examples here are endless. But the obvious wins from many of the companies and teams we've looked at are the scrapped or easier commute, on average giving two hours a day back to employees and meaning they're starting work from a cool headspace, not a frazzled game of catch-up, fewer distractions which come with office life (the have-you-got-five-minutes syndrome – note this is usually not a question), and a natural slide into 'shorter meetings, better productivity' (according to analysis this week from Microsoft).
Finding the best talent: Distributed working allows you to 'meet talent where they are.' The true flexibility, emphasis on autonomy and high trust value make for attractive reading across almost any jobs board.
Even if it isn't for everybody – there will always be people who buck the growing trend and prefer an office, a manager they can see and a prescribed 9-5 structure, and their opinion is valid – really talented people need more than a gym membership competitive pension to tempt them away from big hitters like Google and Facebook.
Emotional intelligence: So far, even the best technology the world has to offer can't tell you what your colleagues are thinking or feeling, beyond a slightly dull-filtered Zoom meeting lense. As a manager, it can be challenging at first to pick up on a team member who needs extra support, or as a CEO, what the virtual 'room' just made of your Q2 presentation.
If this chimes with you, use GitHub's how-to and culture resources to get you back on track, and make sure the fundamentals are in place – regular check-ins, one to one catch-ups and the hallmark of all adrift COVID-19 teams: Friday beers.
This content has been created for general information purposes and should not be taken as formal advice. Read our full disclaimer.
We've made buying insurance simple. Get started.
Related posts
19 September 2023

4 minute read

In our increasingly digital world, and with cyber crime on the rise, is there an optimum time of year to buy cyber insurance?

12 September 2023

3 minute read

Venture capital investment value has dropped significantly this year, so our Director of Advisory David Dickson asks is this part of the natural startup cycle?

06 September 2023

4 minute read

The Securities and Exchange Commission (SEC) recently announced sweeping changes to cybersecurity reporting that will have a profound impact. Are you prepared?