Superscript

Personalised business insurance
02 April 2019
14 minute read
The rise of wanderlust has not only changed the way we live - it has changed the way we work, too. As a result, freelancing has become a spreading concept and a preferred way of working for many. It's constantly growing. Being able to work from anywhere in the world has always been attractive, but the problem with that has been the instability involved.
We spoke to Alice and Madeleine Weightman, two sisters who have rolled up their sleeves and co-founded The Work Crowd, which is now skyrocketing through fixing the problem. The Work Crowd is an end-to-end platform that connects both the freelance creative talent and the businesses that shift towards project-based work, making the whole process seamless and hassle-free.
About your business
What's your 'Elevator pitch'?
Alice: The Work Crowd enables businesses both to attract and source great freelance talent, building freelance talent pipelines, but then, automating the way in which they work with freelancers and improving that whole process and providing really rich data behind it.
And where did the inspiration for your business come from?
A: My background is in talent - I founded a company called Hanson Search, which specialises in communications across the marketing industry. I saw how that industry was shifting - increasingly, candidates wanted to freelance; likewise, businesses models were shifting - they were having more project-based work rather than retainers. I saw this rising freelance economy on a professional side and looked at a lot of different models out there, and thought, "Hold on, surely, there should be a platform that enables the professional worker and the professional marketer to find freelance projects!".
So, after investigating further, speaking to Madeleine, who was actually freelancing at the time, we developed the concept of The Work Crowd, where technology could enable businesses to both source and work with freelancers in a much smarter and more automated way.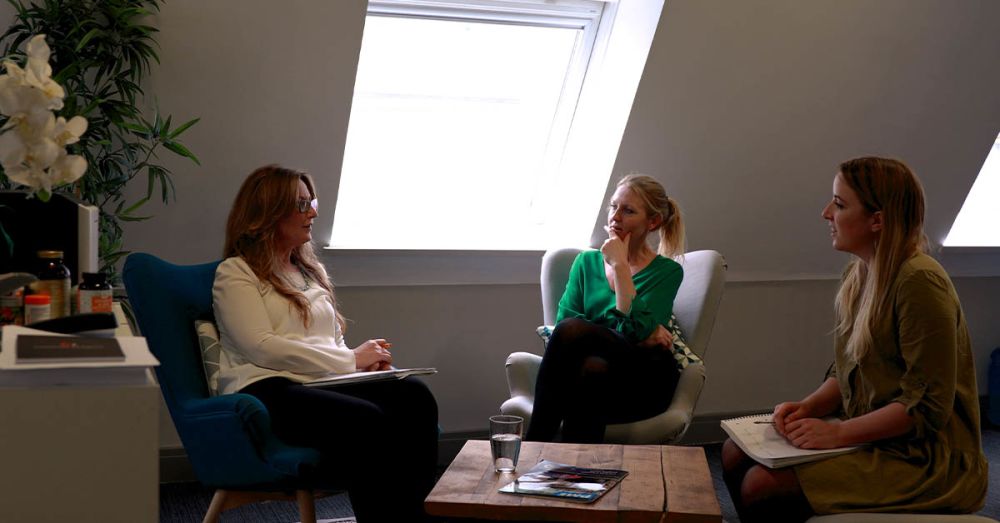 Madeleine: My background had also been in talent but from a tech perspective. I'd seen the massive changes within the industry that were happening with technology, and how that was transforming industries.
As a freelancer, a really big important thing for me was taking control of work-life balance, as work is something that you do, not necessarily the place that you go to.
So creating a network and being advocates for a community (and using technology to power that network) was really important to me. Alice came up with this idea, we hashed it out, and that's where, in its infancy, The Work Crowd was born.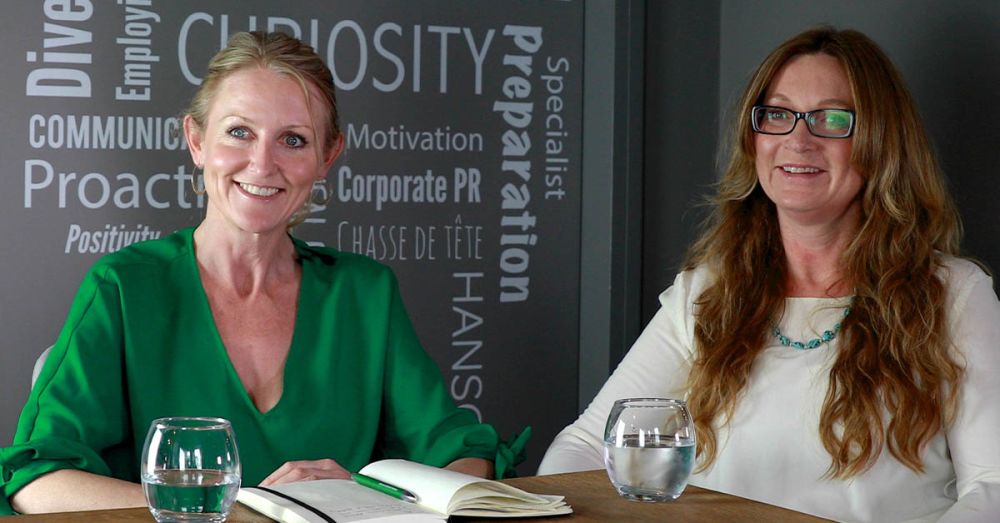 Who are the founders?
A: We're not just co-founders, we're also sisters. Some people say, "How do you work with family?". Actually, you know what? It's amazing to work with family - you have an instant trust; a dispute is always a discussion; and then, it's forgotten about, because you've had years and years of training in having fights when you were younger, and then you'd have to walk away and still be sisters. In that way, it's so much easier being sisters. We have got a really good dynamic.
M: When you look at the dynamics of a founding team, you want to have enough that connects you, but also, enough differentiation. You both have to bring different elements to the business, and we've got exactly that. I might be focused more on the product development, the management, the day-to-day running of the business, where Alice is very much involved in the strategic 'big picture thinking' and looking outward within the industry - bringing those insights and contacts back in.
What was your 'lightbulb' moment when you realised you could make this a business?
A: We looked at the market and saw that by 2027, 50% of the workforce will be working independently in some shape or form (and that's from a macro level). If we look upon our client base, about 12% of our industry is currently freelancing, but that's going to hugely shift.
Businesses need to think not just about how they're hiring permanent talent, but also how they hire and retain their freelance talent. As people, fundamentally, give businesses their own competitivity.
The barrier to grow, the barrier to finding great talent is really where these people are placed. Now, if we can help these businesses connect with people anywhere in the world, take away that geographical barrier, then surely, it will give businesses an instant competitive advantage. So, we've developed this product for businesses to source, connect and then work with freelance talent through the platform.
What customer problem(s) are you solving?
A: Some of the key challenges businesses have, when working with freelancers, might be answers to questions like, "Do they trust them? Are they known to their business? Are they reliable? Will they keep coming back?".
The platform solves all these problems by enabling businesses to build trusted talent pools of freelancers known to that business, provide better engagement and centralise the whole process, providing payment systems through the platform.
What makes you different in the market?
A: Our technology enables businesses to work with freelancers in a much more efficient, better way. There are two main differences: number one has to be the quality of our freelancers - they're all vetted and we get amazing feedback from our clients; number two, actually, is the platform's functionality.
We've taken the technology not only to be a standalone platform but also to use it as a white label solution. Businesses can build their own black book of freelancers. The clever part is, when they haven't got that book yet, we can then go out and source them, so it's an end-to-end solution that other businesses and platforms aren't offering.
What's been your greatest success to date?
A: We've been going for about four years since conceptualisation, but the last two years we've been really building out the business and scaling in terms of clients and freelancers. We've got an increase of freelancers coming to the platform of 100 % up from last year, with 50 % up from last year in terms of the number of clients approaching us, as well.
What makes us most proud is when we hear great feedback from our clients, hearing how our freelancers have really helped transform their businesses.
Last year, we also won several awards: Digital Leader award, Entrepreneur of the Year award and Overall Winner any the FSB London Business Awards. It was fantastic getting those and accolades for all the hard work that we'd been putting into it.
How do you see your market and business evolving over the next 3 years?
A: The vision of the business is to have a global platform of the best marketing talent. We see The Work Crowd evolving through scaling out our community, making sure that we keep our quality really high, but build those communities of freelancers globally in order to solve the clients' problems.
We want to enable businesses to both have a permanent supply of talent coming to them through Hanson Search, but also attract and manage their freelance workforce utilising The Work Crowd technology.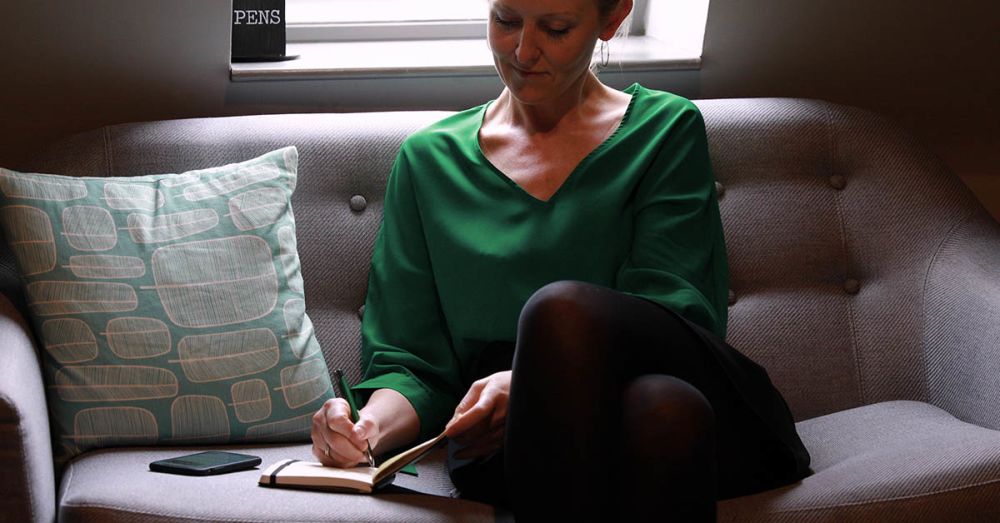 Startup Journey
What's been your toughest moment? And what are the key lessons you took away from the situation?
A: The toughest moment in setting up is when you go from a 'super excited' about the concept and the idea to actually producing a tech that actually does solve problems. But it is hard. You have to grit through.
You will have points where you'll think, "Whoa, we haven't got much left in our bank accounts, what are we going to do with that last bit of cash? How can we make sure sales come?". And, when you focus all your energy and all your concentration on identifying the problems, fixing them and turning that around quite quickly in a bootstrapped situation... it's incredible.
You're awake at 1 am, going, "Was this the right thing to do? Have I invested in the right thing? We're on the journey - was this is a crazy idea?". And actually, when you come out of that, going, "Hold on, no, look: we've transacted £3 million worth of project value through the platform, we've got over 3,000 vetted freelancers, we've got more and more clients coming to us every day and saying how great our quality of our freelancers are, and how great the technology is".
Then, you suddenly go, "Absolutely, it was worth it, and we are on the right path, and it really is helping businesses solve those problems!". Then, those sort of 'sweating in the middle of the night 1 am' moments are all worth it.
What advice would you give to a startup entrepreneur taking their first steps?
M: First of all, before you start your business, be prepared. It's not just a big idea. The key thing is the delivery, and the delivery will take time, perseverance, and a huge amount of grit.
We've all become professional jugglers, really. You have to throw those balls up in the air and keep them going. So do your research, make sure you have enough resource and support to get you through, but also, that as an individual, you've got that determination.
It is a life choice, it's something that you need to be a 100% committed to and if there's hesitation there, actually, there'll be another job, another opportunity for you. Because you'll need that determination to make your business work.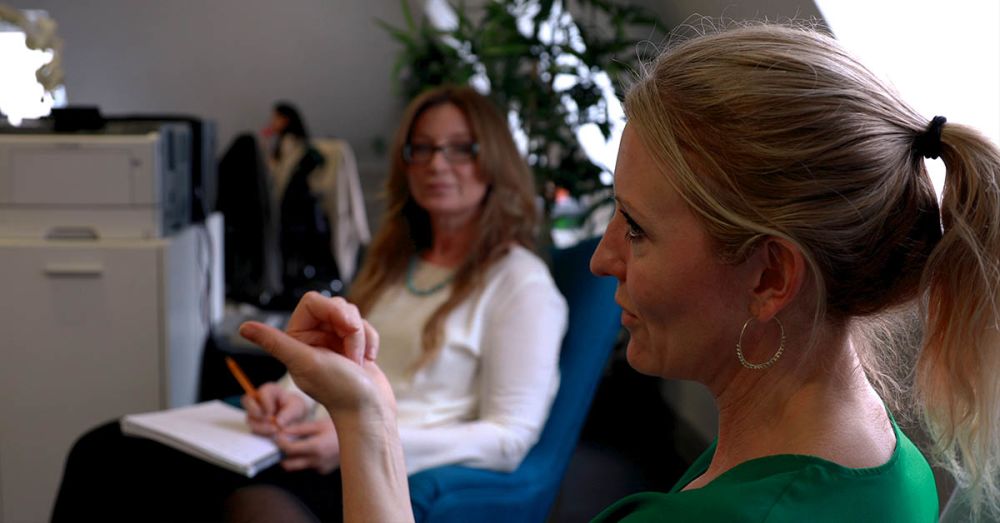 A: The sweats come in when you're burning through the cash and you haven't got the revenue coming in. That's really when you need that grit to say, "Actually, no. The idea that we've got is right, it is a great bit of tech, our clients are going to use us", and you can go out and hunt down those clients. Mindset is everything. and if you have anything in your life that can throw you off, then don't start the journey.
But, if you've gone through that process, then absolutely, grit it out, believe in yourself, and back yourself, and keep seeing the vision of where you want to go.
Did you bootstrap the business or have you raised external funds?
M: When we first started out, we did get some initial seed investment - we have an angel investor, who Alice's known from within the business for a long time.
Likewise, from a director point of view, the directors have made some investment into the business, but we had very much been working in that bootstrapped mentality.
A: As a small business, when you are bootstrapping, you have to be creative. We do as we preach - we use freelancers as well. We like to keep a good tight team, and, as a result, we've been able to achieve a sizeable amount, considering how much initial investment we made into the business.
Is there anything you know now, that you wish you knew when you were starting out?
A: There's plenty. We've both set up businesses before, so the nuts and bolts of how do you set up a business were pretty straightforward. I'm a great believer, you should always look back because you learn for the future.
Going into a business, which was fundamentally tech-focused, comparing to a traditional recruitment business, was a huge shift. No one can really prepare you for that - people will talk you through the process, but until you've done it, you don't really know yourself. One of the best ways to learn is actually by making your own mistakes, you know.
If we reflect back in hindsight, the amount of blood sweat and tears that you had with simple processes was not necessary. Don't reinvent the wheel - if you've got friends who went through the journey you're about to endure on, ask them for an example that has already worked, for a format you can utilise for your own business.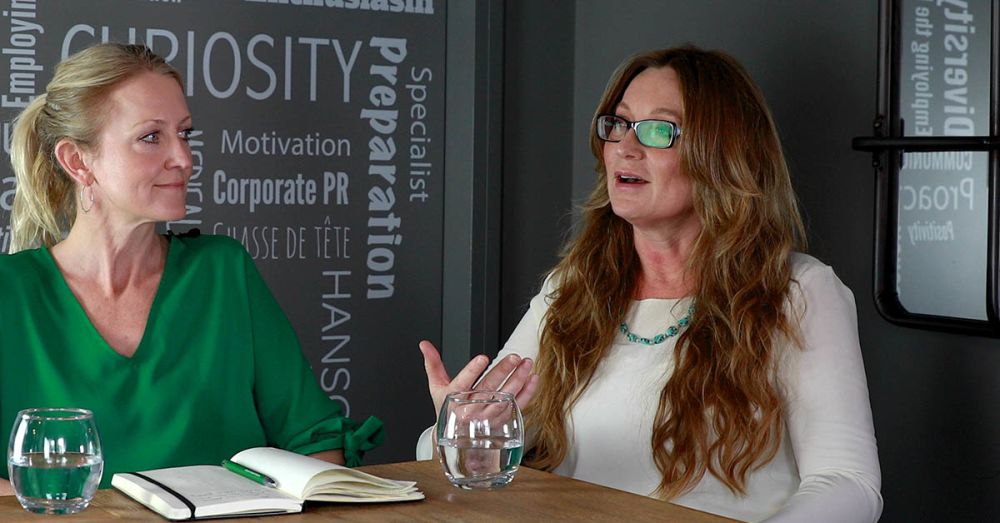 What do you believe are common mistakes that founders make?
M: I think the key one is underestimating the amount of work that's going to be involved and underestimating the resources that you will need - the expertise and how long the money will last.
You need to have a clear business plan, you need to have mapped out how you're going to spend that money; but also, you need to have that determination that will see you through the journey.
A: It's trying to also not being able to decipher who's being serious and not, and who's going to waste your time. I've been down many-a-different garden paths. But you keep having to go down those paths - you can't stop. What you can do is try and be smarter about all the different paths you go down. At the same time, there's nothing like building a network - investing in your network is fundamental.
I think, also, a lot of people focus all their energy on their technology and forget about their sales and marketing, which is fundamental. There's some great tech that no one, probably, ever knows about, as the focus has been on creating something beautiful, something with great functionality, but no one knows it exists!
Your most cherished memory working in your startup?
A: Our initial investor, who's been absolutely fantastic both in supporting the idea and as a mentor. Having Ian Wright's support has been absolutely brilliant. Sometimes, you need someone who says to you, "You know what, you're on the right track. This is what you're doing". I get a big kick out of that.
Likewise, receiving the awards that we've got, getting the feedback from our clients - it's amazing. We are the sole route of income for a lot of our freelancers. And, being able to say, "Do you know what? We're enabling people to work in a totally different way, we are fundamentally transforming the way in which they can work and the way in which businesses work with individuals, so it's actually happening!"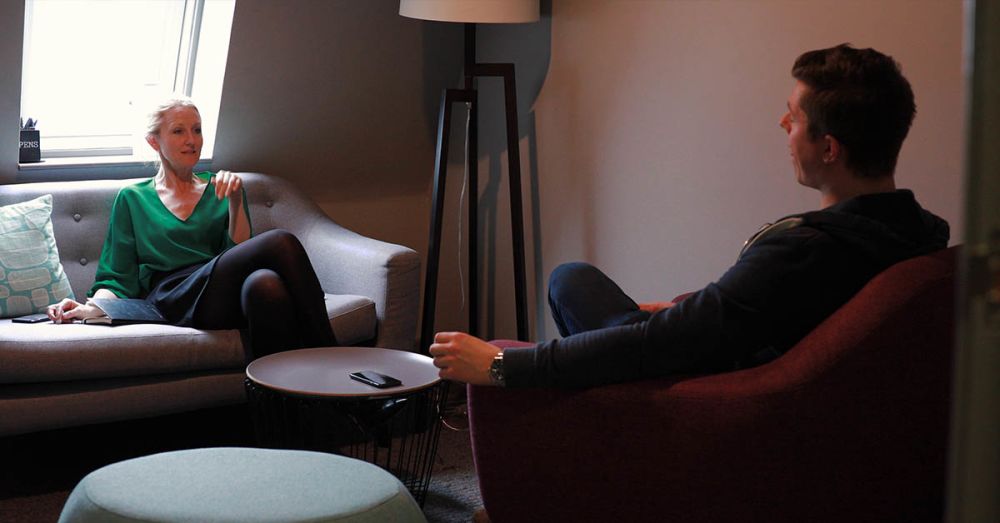 About your team
What are your company values in regards to your team?
M: As a small team, we have a very flat open structure. Alice and I might be founders, but actually, whether we have an intern or a junior member come into the business, we very much value their opinion. We coach them right from the start to be open, to be communicative, to share their ideas.
We foster a culture where we enable individuals. By doing that, we get the best out of them - they grow within the business.
A: The culture we have is fundamentally built on trust. It's a team - we all get on, we've all got a job to do, we're all very career-minded and career-focused, and we all know the journey we want to go on. That's also what our whole community is about - if you work with freelancers, again, it's about trust, it's about outcomes.
That's what's the most important. And hence, why we're building this team globally, because we trust, and they deliver. That's a great relationship to have.
What's the most important quality for people you work with?
M: As Alice was saying, it's very much about trust and outcomes. Anna, one of the freelancers we have worked with for the longest, is our network member, too. When we first started working with her, she was based in Brazil and has lived there for two years before we actually ever met her.
That was a really good example for us, and for all the businesses that we work with, that work is something you do, it's not the place you go to. If you're hiring professional talent and trust that they will deliver, they will step up and produce the results that you're looking for.
How do you keep them motivated?
A: Fundamentally, people stay within a company not because of the company, but because of the people in the company. We want to create a culture, where it is about working closely with individuals, giving them enough autonomy, but also to challenge people and push them outside their comfort zones, as well.
If you want to retain and work with great people, then it is all about empowering them to do a great job. Challenging individuals and making them feel empowered is the best way to build a really strong team.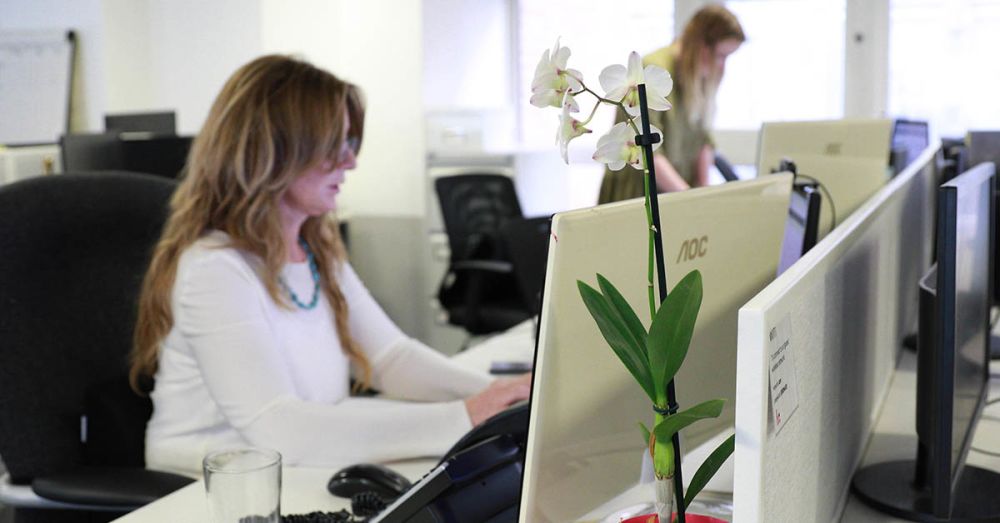 About you
How do you relax outside of work?
A; Whenever you're founding a business and scaling it, it does eat into your personal life. My work and personal life are quite entwined from having recruited so long in the industry, and I network a lot.
To me, going out meeting clients is not work - it's fun, it's great - they're great people to go out and see. But likewise, we do also have other interests outside of that. We both like the countryside, keeping fit and going to the gym.
You could always just keep working, and I'd caught myself at the office at 1 am, trying to produce documents. And suddenly, I thought, "What am I doing?". I even thought about getting myself a bed to have in the office at some point. Then I thought, "This is stupid. Go home!".
M: Having that work-life balance is really important. Really, work is fundamental to what you do, but at the same time, as an individual, you need outside interests to make you as a whole. I've got a small holding out in Surrey, and a collection of horses which I adore. Walking the dogs and horses - that's my perfect downtime.
Favourite business book & why?
A: The book I'm reading at moment is called "Good strategy/Bad strategy". People often talk about having a strategy, but I think, the word 'strategy' is very misused. It is a very good book in terms of making me think about problems the key steps to overcome those problems.
App you can't live without?
M: Trello is amazing - I use it when planning product changes with the developers, bug fixes, live changes, but likewise, with a lot of the freelancers in terms of generating content. And I think, in a world where quite often, you can be a-washed with emails, having a place where you can plan, collaborate, and map out your workflow, is really valuable.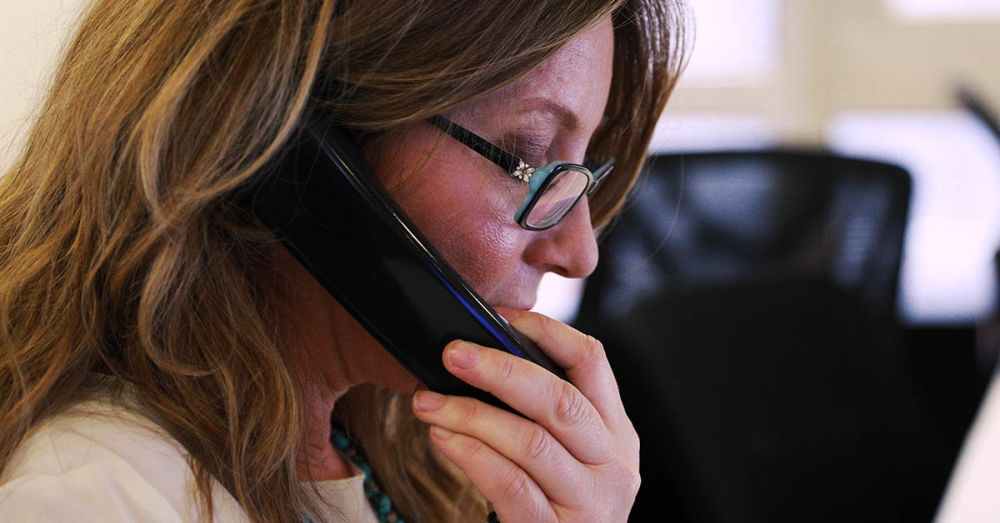 Who inspires you, personally and professionally?
M: Our parents have been extraordinarily entrepreneurial. Not just in the sense of setting up a business, but doing so as business conditions change. Constantly having that mentality of looking forward, identifying what the business conditions are and being prepared to adapt and change accordingly - that's a really valuable lesson as an entrepreneur.
If you set up a business, you don't just stand still - you're constantly having to move forward, adapt and evolve to meet the needs of your customers.
A: Having entrepreneurial parents was a great inspiration and, probably, gave us a mental platform to be able to start a business and take that risk.
Tech community does give a lot as well. Meeting people with great businesses who have great ideas also gives me a lot of inspiration.
Related stories
This content has been created for general information purposes and should not be taken as formal advice. Read our full disclaimer.
We've made buying insurance simple. Get started.
Related posts
07 December 2022

2 minute read

Do I need to pay tax for my side hustle? What's a Self Assessment? A TaxScouts accountant answers some of the most common questions about taxes for side gigs.

11 August 2022

1 minute read

Superscript has teamed up with ESPN, one of cricket's most-loved brands, in an exclusive content partnership.

01 August 2022

3 minute read

From SEO, social and influencer marketing, small businesses need digital/online marketing. Get started.