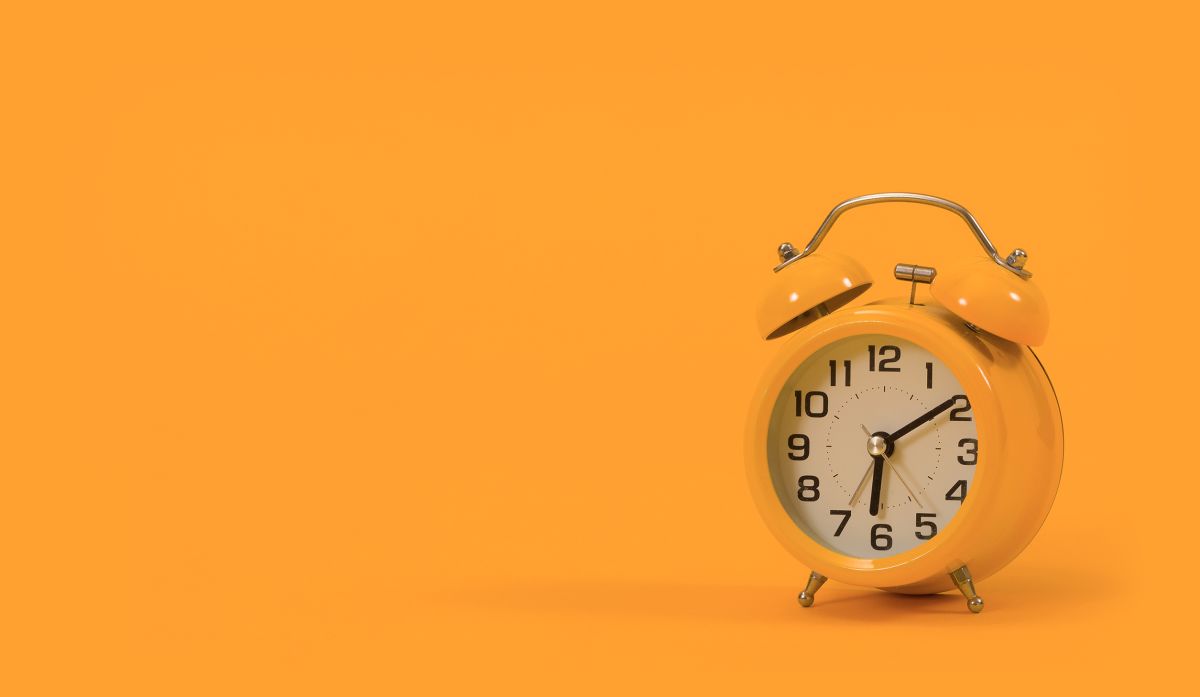 Customisable business insurance for UK-based contractors who want quick and comprehensive cover. Get covered in under 10 minutes.
Why do you need contractors insurance?
Whether you're working in an office as an IT contractor or as a building contractor on a construction site, being a contractor in any form comes with its own risks. These can range from accidents and injuries, damaged or stolen equipment or mistakes that cost money. Customisable business insurance for your particular trade will provide you with the specific cover you need to protect you from the risks that could most affect you.
We have a range of covers that you can pick and choose from, including public liability, employers' liability, business contents and cyber. As well as tools insurance, hired-in plant machinery and construction plant and machinery cover for those who mainly work on construction sites.
Choose £1m, £2m, or £5m public liability cover
Optional employers' liability, cyber and business contents cover
Tailor your cover to your specific needs
Five-star rated claims support
Be quote confident
We're big on fairness. So if you find a lower price for a comparable quote, we won't just match it – we'll go one better and beat it.
So even better than apples to apples, apples to better apples. We're talking Galas to Braeburns.
As you'd expect, T&Cs apply.
What insurance should contractors have?
Public liability insurance
Our public liability insurance for contractors will protect you if you accidentally cause injury or property damage to a third party, either at your home office, at a client's home or office, or out on a construction site.
It's also worth bearing in mind that some of your clients, or even suppliers, might ask you to have public liability cover, so make sure your minimum cover limit meets their requirements as well as your own.
Professional indemnity insurance
Clients pay for your knowledge and expertise, but what if you make a mistake? If your misplaced advice causes a client to lose money, you could face a lawsuit, with legal costs and compensation to pay.
If that happens, professional indemnity insurance may offer protection. This is also another cover that some clients may insist you have.
Employers' liability insurance
If you employ people, including bona fide subcontractors (BFSC), labour-only subcontractors (LOSC), part-timers, or full-time staff, employers' liability insurance is required by law.
Employers' liability (EL) insurance protects you for claims made by employees for accidental injury or property damage. If they want to make a claim, EL insurance would cover the legal and compensation fees.
Business equipment insurance
Whatever kit you rely on, having it lost, stolen or damaged could leave you with large unexpected costs. Business equipment cover, gives you peace of mind that if this does happen, you'll be able to replace your gear and be back up and running in no time.
Cyber insurance
If your work involves handling large amounts of client data, then you could be at risk of a cyber-attack or data breach. Cyber insurance offers protection and expert support in the event of a breach of data protection laws (where insurable by law) and your liability for handling data, as well as cover for extortion, system rectification costs, plus PR expenses and financial loss due to system downtime.
Legal protection insurance
Unlike large companies with in-house legal teams, self-employed professionals don't have the convenience of specialist legal support. Legal protection insurance gives you access to specialist commercial legal support, a lifeline if you ever face a legal dispute or have questions about tax issues, such as IR35.
Tools insurance
If you're a contractor who relies on tools to do your job, our stand-alone tools insurance can protect this equipment from damage or theft.
We offer up to £5000 worth of portable tools and equipment cover, which can include cover for theft from a vehicle if left overnight.
Construction plant and machinery cover
Sometimes you need extra equipment to get the job done. If you own plant and construction machinery, we can cover this against accidental damage for up to £10,000. This includes caravans, trailers, site huts and construction plant.
Contract works cover
While you're working on a contract, things can occasionally go wrong, which means your work is disrupted, delayed or even destroyed. This can lead to extra costs for you, and if you've already invested a lot, is not ideal.
Contract works cover protects you in the event that these things happen.
If an accident on a job site led to your work being damaged, contract works cover would ensure you're paid the value of the property that was damaged.
If the contract or development you're working on increases in value, we'll give you additional cover (up to 20% of the estimated original value).
Or if an accident happens on your building site, putting you behind schedule and causing you to work extra hours, we'd cover necessary costs for overtime, night work, work on public holidays and more.
Hired-in plant machinery insurance
If a job requires specialist equipment that you have to hire, we offer up to £50,000 of cover to protect it.
Hired-in plant machinery insurance covers your liability under any hire conditions for damage to hired construction plant, machinery, tools, equipment, site huts or caravans.
As an added extra, we also offer continuing charges cover. If the hired in plant is damaged or unusable, you still have to pay the hiring charges. That's where we come in. We cover your lost hire charges you are liable to pay in the event of damage or breakdown of the plant.
Business stock insurance
Hauling your stock repeatedly to and from a job site isn't always feasible. That's why we offer up to £5,000 of cover for stock that is left either on your premises, or in a secure location closer to the job site - as long as it's locked away and securely stored.
Once you've completed a quote, you'll be able to view a summary of cover. Please always refer to your policy documents for full details around exclusions, terms and limits of your customised cover. Read our guide to understanding your policy documents.
What is contractor insurance?
Contractor insurance is business insurance that aims to provide financial help if a claim is made against you for compensation, or if the equipment you use to do your job is stolen or damaged.
Read our full guide to business insurance for contractors.
Contractor insurance is suitable for anyone who services their clients through a contract. This could mean that you work in office as an IT contractor or an advertising contractor, or you could mainly work on construction projects as a building contractor or electrical contractor.
We have covers to suit both types of contractor. To see if we service your particular field, simply click 'Start a quote'.
Contractor insurance claims
Insurance claims for contractors are different for every type of industry, but here are a few examples of claims where your business could be liable:
Notify us of the claim
Contact us by email at claims@gosuperscript.com, by 24/7 freephone on 0800 772 3059 or by logging in to your customer portal.
Ideally this should be done as soon as possible and within 30 days of you becoming aware of anything which you think may be covered by your insurance.
A good indicator of whether or not to let us know is if there's an issue which may require a payment to be made on your behalf.
We'll get on the case
We'll acknowledge your claim within 24 hours, and sometimes in as little as 30 minutes! This means you'll receive email confirmation of your claims reference and contact information should you need to speak to us.
We will then reach out to you within 48 hours to request any extra information we need to progress your claim.
We'll keep you updated on the next steps as the claim progresses.
A decision is made
We'll let you know if your claim is successful or not. If your claim isn't covered, we will always try to point you in the right direction and support you as best we can in getting back to normal.
Read about the most common reasons claims aren't paid.
If your claim is successful, once we have all the documents we need, we will aim to settle claims such as accidental damage, theft and lost equipment within five working days.
Contractor insurance FAQs
Boost your cover with legal protection insurance
Covers compensation awards, professional fees and legal costs associated with a range of legal disputes.
We insure thousands of innovative businesses
Check out our latest posts
In our increasingly digital world, and with cyber crime on the rise, is there an optimum time of year to buy cyber insurance?

Having your business equipment stolen is traumatic, expensive and disruptive. Here's our checklist of the steps you should take to get back on your feet.

Venture capital investment value has dropped significantly this year, so our Director of Advisory David Dickson asks is this part of the natural startup cycle?
Authorised by the FCA
The FCA supervises UK financial services firms to protect consumers. We are directly authorised and regulated by the FCA and our Firm Reference Number is 656459. These details can be confirmed on the Financial Services Register at www.fca.org.uk or by calling the FCA on 0845 606 1234.
A-rated financial strength
Our insurance products are underwritten by Standard & Poor's A-rated financial strength or higher. This means the underwriter has been independently assessed by the world's leading credit rating provider and found to have a strong capacity to meet financial commitments (pay claims).
Protected by the FSCS
If you are a business with an annual turnover under £1m, charity with an annual income under £1m, or trust with net assets under £1m, then you will be entitled to compensation from the FSCS in the unlikely event we cannot meet our obligations. Full details and further information on the scheme are available at www.fscs.org.uk.