Superscript

Personalised business insurance
23 June 2020
3 minute read
The world of work has changed. Where previous generations had jobs for life, we have portfolio careers.
By one estimate, 65% of children entering primary school today will work in jobs that don't exist yet. To survive and thrive in this economy, we need to be agile. And that means seizing new skills.
So whether you're thinking of a career transition, starting up a side hustle, or you just want to grow your skills to raise your employability – upskilling is for you. We've compiled the best tips, tricks and practical resources.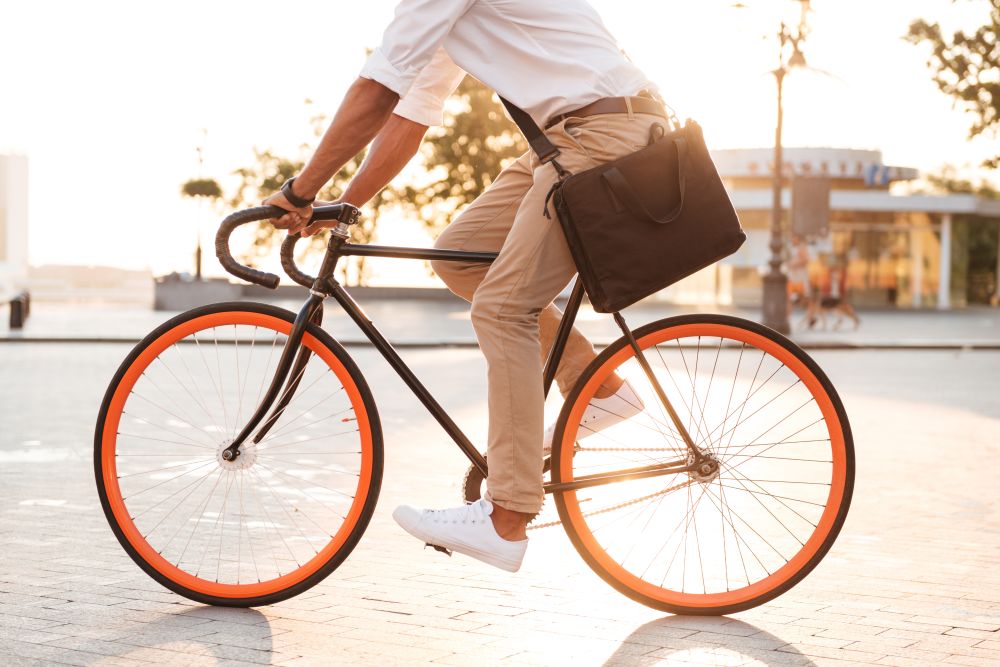 Know your aims
Don't just figure out what you want to learn; ask yourself why. Maybe you want to learn web development so you can build your own app, learn photography so you can quit your day job, or get better at public speaking so you feel more confident? Concrete goals help keep us motivated and moving forward.
Identify what you need
Teams often run skills audits to see what they have and what's missing. Why not apply this to yourself? You could try Barclays Life Skills' Wheel of Strengths to assess where you're already strong, and what's missing.
Learn however you like
Need motivation from a group? Happy to work at your own pace? Or are you the kind of person who won't do anything unless there's a strict deadline and an email chasing you? While the idea of fixed learning styles keeps getting debunked, there's no harm in figuring out what you like best. You can even sign up for a Learning to Learn course, so you can upskill yourself in… upskilling.
Don't pay a penny
There have never been so many high-quality, free courses online. More than 1,000 of Coursera's courses – from business to psychology, creativity to healthcare - are totally free, as are more than 600 of Udemy's 100,000 courses.
For an incredible array of free coding courses suitable for beginners, look no further than Code Academy. Their sorting quiz helps you narrow down which coding language, course type and length is right for you.
For digital marketing, data tech and career development, check out Google Digital Garage. With webinars, videos and online articles you can pick a format that suits you.
Alison offers free courses taught by leading experts. From time management to web design, there's something for everyone. Their courses are more concise than others, with an average time to complete of just 2-3 hours (compared to 20-40 hours for many Coursera courses).
Looking for something more academic? The Open University covers many of the same business, leadership and time management skills as the options above, plus a huge variety of history, arts and politics courses available at beginner, intermediate and advanced level.
If you want to get creative, Skillshare should be your first port of call. There's graphic design, illustration and writing, but also quirkier offerings like weaving, how to launch a podcast and even how to arrange flowers or brew the perfect cup of coffee. It's a paid-for service but you can trial it for free.
If data gets you going, Springboard could be the launchpad you need. With courses on statistics, data visualisation and analysis, plus machine learning and computer programming, it's an impressive resource that can take you from beginner to pro.
You could also download our guide to entrepreneurship – not only is it free, but it's packed with useful tips and how-tos to upskill yourself as a business leader. You'll find chapters on writing a business plan, growing your business and recruiting your first hires.
Download your free guide
You'll get instant access to 27-pages of useful resources.
Soft skills set you up for success
Upskilling doesn't only include 'hard' skills and knowledge. Soft skills like communication, teamwork and resilience are increasingly valued by employers.
And while an online course can't teach you everything, it's amazing how many areas you can get a head start in: from how to succeed at interviews to communication and negotiation.
Learning leadership from home
If you're eyeing up a promotion, no amount of hard knowledge will compensate for lack of leadership skills.
To prove yourself, why not run your own remote leadership bootcamp? Resources like Clore's leadership development backpack (designed for the charity sector, but ideal for anyone who wants to grow their self-awareness) could push your leadership to the next level.
By using tools like 'fear-setting', creating a letter to your future self and building a leadership development plan, you can take yourself on a journey of self-discovery, all from the comfort of your living room.
We've made buying insurance simple. Get started.
Related posts
06 March 2023

5 minute read

Our Claims Manager Laura explains how the cost of living has impacted insurance claims, and what you need to know if you run a business. Read more.

06 February 2023

12 minute read

Trying to find a platform for selling online? Discover which features to look for, read our reviews of popular platforms, and see what this all means for your business insurance.

01 September 2022

5 minute read

Getting started as a freelancer can be daunting, we've shared some of the best sites to consider if you're looking for work as a freelancer.