Superscript

Personalised business insurance
30 August 2016
4 minute read
Social media can be invaluable for start-up and small businesses, providing a free platform to raise your profile, build a community and speak directly with your audiences and influencers. There are now a multitude of social channels available, from Twitter, Facebook and LinkedIn, to YouTube, Instagram and Pinterest - all providing a slightly different medium through which to connect with your target audience.
The beauty of social media is its authenticity, allowing individuals and brands to express their personality, values and what they stand for - in real time. It's also a fantastic way to engage with your audience through hashtags, Q&As and competitions, as well as encourage user-generated content such as customer reviews, images and videos, which all help you win new customers.
But operating in a real time, fast moving and often unedited environment isn't without its pitfalls. We've all read about high profile social media #fails in the news, where brands have crossed the line in terms of taste, or worse the law. Such mistakes can be expensive, both in terms of any resulting legal costs or fines and the reputational fall-out. With liable actions linked to social media on the rise, you need to be careful.
So what should you watch out for?
Defamation
If you or one of your employees posts a damaging comment about an individual or another business, they can sue you for defamation. So no slating your competitors on social media, or you could find yourself with a large bill to pick up! Defamation even applies if you repost or retweet a damaging comment from somebody else, as this can be seen as endorsement, particularly if it reaches a wider audience as a result of your actions.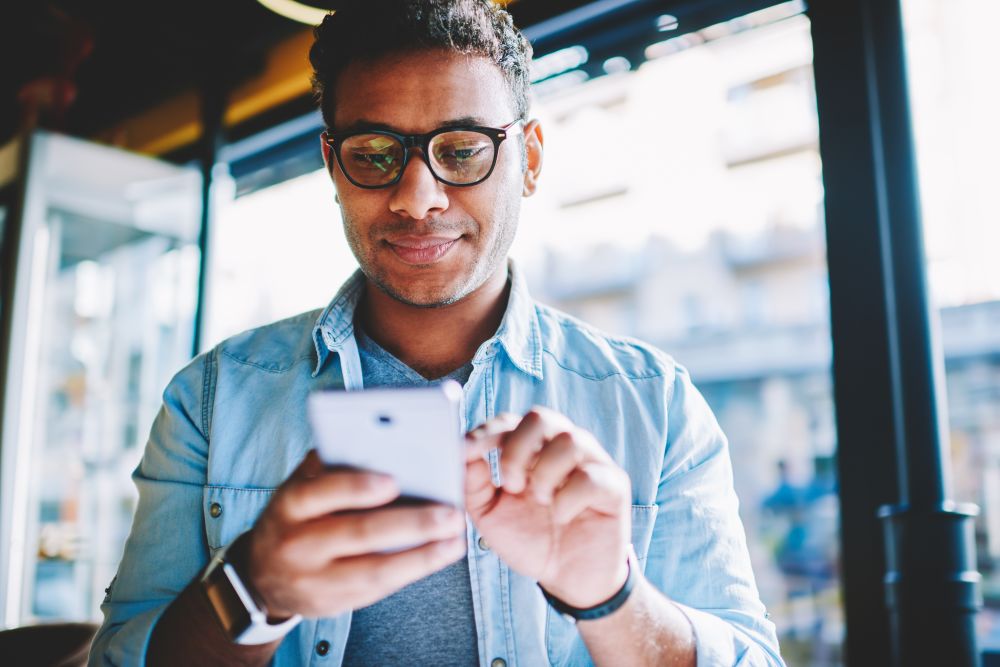 Breach of confidentiality and right to privacy
Similar to defamation, your business can be held liable if confidential information relating to a client, customer or member of the public is released over social media, or if something you post impacts on their privacy. There was a famous case last year involving the National Police Air Service (NPAS), which tweeted a picture of the comedian Michael McIntyre captured on one of its spy-cams. Outrage followed and the NPAS was lucky to get away without any legal issues. But it shows how a seemingly innocent tweet can sometimes be anything but.
Copyright infringement
We're so used to 'sharing' these days that it can be easy to forget that using somebody else's content, be that an image, video or article, to promote your brand, might be in breach of copyright. So if you didn't create it and you haven't got approval to use it, then you might need to ask for permission, or find another option.
Cyber and data threats
Just as with your website and other systems, your social channels can also be vulnerable to cyber-attacks, which aim to access your confidential data, introduce malware onto your system, or use your account to target others. Social media platforms are often seen as a weak link – invariably not as well protected as other systems - that can be used to target more mission critical areas of the business. Cyber criminals are also known to scrape data and personal details off social media sites which can be used for more sophisticated attacks and fraudulent activity.
So, what can you do?
There's a number of ways that you can reduce the chances of a social mishap:
Create social media guidelines, outlining what kind of content is and isn't acceptable, from a brand, legal and reputational standpoint. Then make sure all those who are responsible for posting on behalf of your brand have read and understood it.
Give employees social media training on the dangers and how to avoid them.
Put strict approval procedures in place for all social content before it goes live to ensure nothing slips through the net. We all know the dangers of rogue social media interns!
Introduce access controls for your brand's social media accounts, so only certain employees are able to update and post on them. Also ensure you change the passwords regularly to reduce the risk of cyber-attacks.
Have a procedure in place for taking down content which might be defamatory or infringe on someone's intellectual property rights.
Be careful not to post any personal or business details on your social media profile, that could be misused in the wrong hands.
Gain the necessary approvals for using content if it's not yours, or use copyright free content to make life easier. You can find loads of free images on sites like Pixabay
Our professional indemnity insurance and cybersecurity policies cover your website, blog and use for social media for defamation, copyright and trademark infringement. So if a tweet goes viral for all the wrong reasons, you'll be covered for any legal costs and damages you have to pay – start your quote.
Top 5 tips to find out what your competitors are doing - then beat them at it.
You may also like:
We've made buying insurance simple. Get started.
Related posts
19 September 2023

4 minute read

In our increasingly digital world, and with cyber crime on the rise, is there an optimum time of year to buy cyber insurance?

13 September 2023

6 minute read

Having your business equipment stolen is traumatic, expensive and disruptive. Here's our checklist of the steps you should take to get back on your feet.

06 September 2023

4 minute read

The Securities and Exchange Commission (SEC) recently announced sweeping changes to cybersecurity reporting that will have a profound impact. Are you prepared?