Mai Fenton

Chief Marketing Officer
18 June 2020
5 minute read
It's not just track and trace we need to watch
At the height of lockdown, Google were blocking 18 million coronavirus (Covid-19) scam emails a day. The pandemic, and its resulting social restrictions, confusion, surges in misinformation and yes, boredom en-masse, has led to a phishing explosion, according to the tech giant, quoted by the BBC in April.
Phishing and online security dramas are just one of the key safety trend concerns to emerge from the health crisis. Isolation has meant more time than ever before spent indoors, especially for young people and children who'd usually be making the most of the UK's sunniest spring on record, or even just at school. As a result, screen time is up 30% from pre-pandemic levels, and we're all more exposed.
We're also re-learning how to navigate community life outside the home and daily exercise quota. Teenagers, (almost) free at last, are meeting up for socially-distanced chat in the park. Lots of stuff still isn't open, or running, so we're walking a lot, and sometimes in isolated, unfamiliar areas.
And on top of this, we're trying to safeguard our health. Not through yoga and exploratory vegan one-tray bakes, but using tech, often in beta form, to work out our proximity to Covid-19.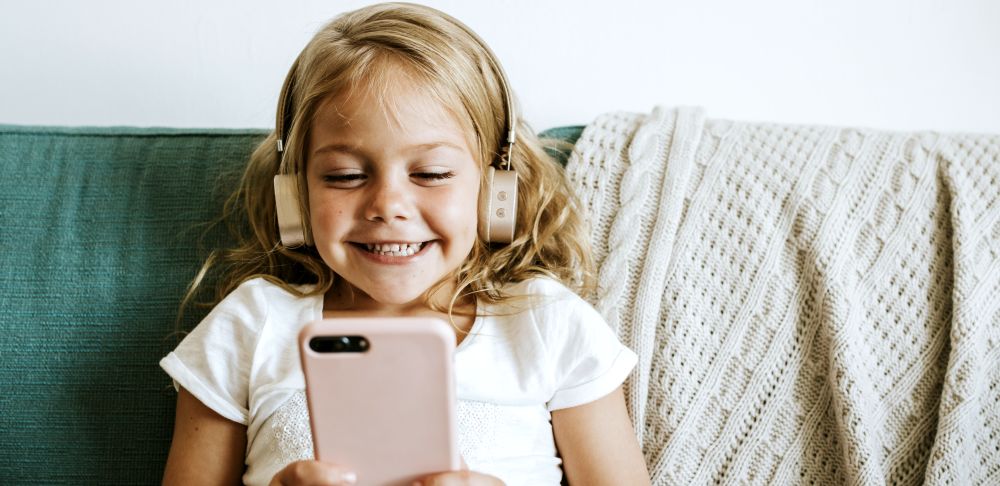 Staying safe post-lockdown
Protect. Stay safe. Stay alert. All have played their part in lockdown and post-lockdown slogan-speak. Safety will be one of 2020's defining preoccupations, and is already showing up in social policy, tech advances and our general way of life.
Amazon Alexa users can now ask a simple question like 'Alexa, what should I do if I think I have coronavirus?', and get taken through a series of eliminating questions, based on current Centers for Disease Control and Prevention (CDCP) advice.
Advances in robotics and artificial intelligence mean that machines are learning how we work, behave and live, refining their responses even more minutely. And app technology is using our always-on usage to get truly granular with our safety preferences. When was the last time you really dug into the parental controls on your kids' Amazon Fire? The options are impressive.
Hygiene factors
The National Cyber Security Centre (NCSC) disposed of over 2,000 online scams in April, including 471 fake online shops, 555 malware distribution sites, 200 phishing sites and 832 advance-fee frauds. This was in one month in the UK alone, which gives you an idea of the scale of the problem on a global level.
So, what can you do to stay safe? And what are the advice trends we're seeing around these coronavirus-specific scams and malware? It's mostly a case of spring-cleaning your online house, upping your vigilance and listening to your instincts, if a message doesn't feel right. Check our ultimate guide to cybersecurity, for small business tips and advice.
Update your apps and software
And your firmware too, if you need to. Apps are being updated all the time, and often it's to patch a new security flaw or hole. These vulnerabilities are easy for cyber crime professionals to exploit, and a free meal ticket if you've got a red dot build-up in your App Store. Plug the holes whenever you can, and help stop the bad stuff seeping in (deleting apps and profiles you no longer use is also important, to prevent anything nasty squatting in your dormant accounts).
Long click, hover and verify
If you want safety advice from a tech giant, Google deals with this stuff every second of the day. Alongside their tips to visit sites directly, rather than hitting a URL you've been sent, a quick, effective habit is to hover over, or long-press, the link (be careful not to actually click it). This allows you to check the URL for dodgy gunk and misspellings, or weird-looking email addresses containing random letters and numbers.
Oh, and you've signed up for 2-step verification, right? If you haven't, stop ignoring those prompts and start looking into it.
What do our kids need?
Online and off, safety is a prime priority for parents, from the first moments of life, throughout childhood and right up to late teen years (and then some). Major concerns are whereabouts, or safety out and about, and online security risks – whatever your worry, there's almost definitely an app for it.
bSafe, the mobile software company, are developing groundbreaking safety and security features for phones, alongside partnering with alarm centers across the globe. Their app is the world's most in-demand option for concerned parents, and features an SOS button, which users can activate by touch or voice. There's also live streaming, letting guardians see and hear what's going on, recorded file sharing, fake call features to get you out of an unsafe situation and timers set to go off if you're late checking in.
My Safetipin is another great option, putting user-generated data to use to give you an assessment of how safe an area is, before you go there. If you enter a 'dangerous zone', you'll get an alert on your phone and the option for friends and family to track you. Everything from lighting to diversity is factored into a zone's rating, and the open-sourcing aspect is right-on. The more you contribute your feelings about an area's safety, the more informed the app will be.
Circle of 6 and Qustodio are also worth looking into, for on and offline family safety options.
Post-Covid safety
From virtual immunity passports to early stage track and trace apps, getting us completely out of lockdown life requires more tech than putting us there, back in March. But life after Covid-19 will be more mindful of the pandemic risk factor, especially in communities not exposed and hardwired to viruses like SARS or Ebola.
After the dust has settled, we'll see Covid-19-induced tech manifest in lots of ways. Versions of track and trace will be tested, refined and promoted in a bid to stop this kind of virus from spreading – viruses will always exist, but the confusion, mismanagement and prolonged incarceration don't have to. Your phone might tell you to increase your precautions, as coronavirus has been detected in your area. Or that a mask in this hospital would be wise.
China already leans into a collection of apps to prove citizens' Covid-19 status and history. From taking a plane to testing results, your information is used and displayed by the government to determine what you're allowed to do. We might not be quite there yet, and our less Big Brother, more beta NHS app is still in sunny test mode on the Isle of Wight.
But with time and the incredible feats that only 2020 developers can achieve, technology born out of this pandemic has the potential to cause seismic change to how we safeguard our health and way of life.
This content has been created for general information purposes and should not be taken as formal advice. Read our full disclaimer.
We've made buying insurance simple. Get started.
Related posts
12 September 2023

3 minute read

Venture capital investment value has dropped significantly this year, so our Director of Advisory David Dickson asks is this part of the natural startup cycle?

06 March 2023

5 minute read

Our Claims Manager Laura explains how the cost of living has impacted insurance claims, and what you need to know if you run a business. Read more.

01 August 2022

3 minute read

From SEO, social and influencer marketing, small businesses need digital/online marketing. Get started.