Superscript

Personalised business insurance
12 January 2021
5 minute read
When business is quiet, don't despair. Seize the opportunity to strengthen areas of your business you don't usually have time for, with our 8 practical tips.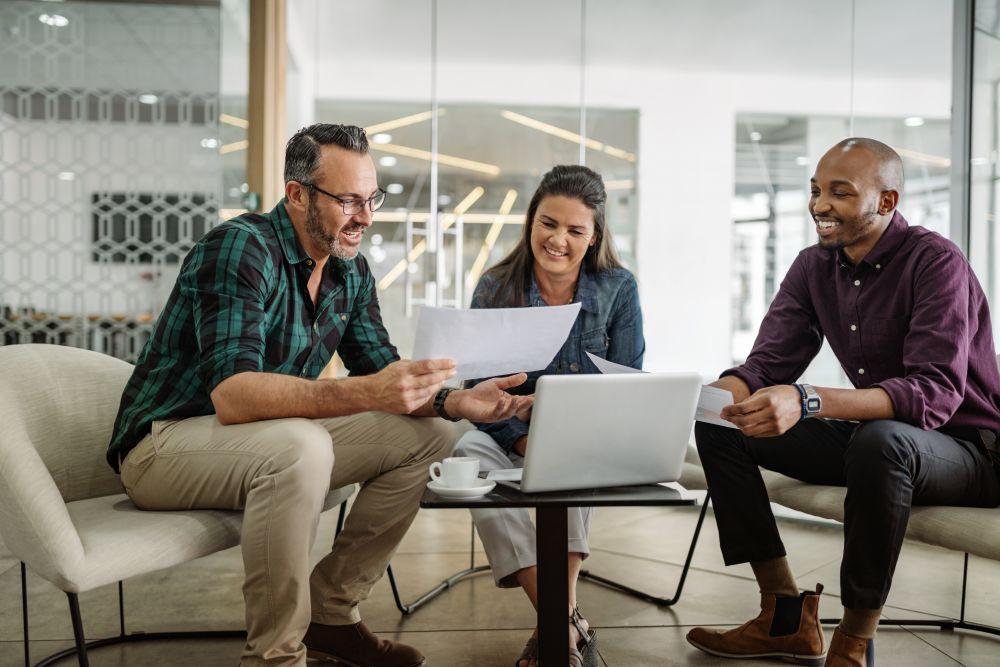 Define your 2021 goals
"Like many business owners, I often notice things are a little slower to get going each January than one might expect" says Ben Taylor, business consultant and founder of www.homeworkingclub.com, an advice portal for aspiring remote workers and freelancers.
"At the top of my list every year is defining my personal goals for the months ahead. I have a specific process for this that I tend to complete once every three months. I separate the goals into short term 'must dos', medium term plans, and long-term 'nice to haves.' These can relate specifically to my business, or more to my own self-development. Once I'm clear on them, I print them out and have a copy of the sheet in my office, by my bed, and on my computer's desktop."
Work on your business, not in it
Without a flood of new emails in your inbox, now is the perfect time to get your accounts in order. Sort through those receipts, invoices and purchase orders. Chase any unpaid invoices, and ensure your records are clear and consistent.
It's also an ideal time to attend to your legal, inventory and compliance needs. "When my business is quiet, I go round and update the stocks, update the website and all the small print, make sure all my terms and conditions are up to date" says Carly Thompsett, founder of online clothing company Anaphase.
Reviewing your products and services won't do you any harm, either. "I go through my website with fresh eyes, removing products I no longer get sales on or which no longer suit the website" says Carly. "This also helps me come up with new ideas, to create new designs or slogans and change the look of the website."
Drum up more business
"Quiet times can be very useful to a business" says Jasmine Birtles of MoneyMagpie.com.
"The main task for quiet times, I think, is working on ways to create more business. This can be contacting potential clients, coming up with new projects, speeches, books or other products to sell to clients and to the readers of MoneyMagpie.com. It can also be (in normal times) phoning or emailing people to set up lunches and breakfasts just to chat and reconnect. These often turn into work later down the line."
Nurture your contacts
A 'Happy New Year' message can be a great way to keep in touch with old connections, and to let them know your services are available. Update former clients with any new products or services, discounts or packages you have on offer, and make sure you're rewarding repeat customers. A hand-written thank you note to your most loyal clients never goes amiss.
Why not devote half a day to writing LinkedIn endorsement for people you've worked with in the past? Sharing your praise could encourage others to do the same for you, boosting your profile.
Review your marketing
"I am a copywriter, marketer and PR" says Francesca Baker, "[But] I never spend any time on my own communications and marketing. So this year I'm going to sit down in January and think of interesting blog posts I can write, cool content, and great ideas to get my name out there."
Whatever your business, it's likely that your website is the 'shop window' you show to the world. Ask a trusted friend or mentor to take a look at your site, giving you feedback on your pages. Better yet, recruit real customers or potential customers. You might like to reward their honesty with a gift voucher. Candid feedback on your website – what's missing, what's unclear, what's not selling your business as effectively as it could be – is priceless.
Take advantage of quiet moments to review your social media. You don't need to pay for sophisticated social media analytics software to understand who your audience is and what content they're engaging with; the native analytics in Instagram, Twitter and Facebook can tell you plenty.
Are you creating the right content in the right format? Since Facebook, for example, prioritises video over text or image posts, you might want to invest some time in building up your video offerings. On Instagram, using the latest features such as Reels, could boost your visibility.
"I'm using free time to take our most popular career advice (as well as new topics and questions which come up almost every day), to Tiktok and Instagram Reels" says Marja Verbon, founder of Jump - a job recommendation platform. "Video has the power to inform and educate as well as entertain, and is so much more interactive and engaging."
Get organised for the year ahead
"We are pretty busy in January, being a health food company" says Bay Burdett of Bay's Kitchen. "However between Christmas and New Year, we do have quiet time in the business, whilst our warehouses are closed. During this time I like to get organised – so I sort our team's shared folders of documents, make sure everything is saved where it should be, and sort our image library."
"I like to plan lots of social media content for the month ahead and do any other planning and preparation I can, to make January and February easier when we are really busy!" says Bay. "Also just to get through all my emails is a great feeling and I can only do that when it's quiet and most people aren't working, so you don't have them coming into your inbox as quickly as they are going out!"
Tidy desktop, tidy mind
You may tidy your physical work space, but how often do you clear out your digital desk? A quiet period is the perfect time to declutter your desktop, deleting heavy downloads and ensuring all your documents are filed away. Productivity guru Nir Eyal recommends clearing your desktop completely. The secret? Putting everything into a single folder called…'everything.'
Invest in new infrastructure
If Covid and the holiday period have reduced or completely shuttered your business, you could do even more than refine your business this January. You could transform it completely.
Jo from Winchcombe Farm used a quiet time in the business to build brand new accommodation. "We are a luxury boutique glamping retreat in the Cotswolds. We had a bounceback loan and seized the opportunity to build a new lodge while we were closed and the noise and disruption wouldn't upset any guests."
Make sure you've explored the government support options available to you, including business disruption or bounceback support.
This content has been created for general information purposes and should not be taken as formal advice. Read our full disclaimer.
We've made buying insurance simple. Get started.
Related posts
13 September 2023

6 minute read

Having your business equipment stolen is traumatic, expensive and disruptive. Here's our checklist of the steps you should take to get back on your feet.

21 August 2023

5 minute read

Claiming on your business insurance policy can be nerve-racking, but there are many things you can do to have a smoother experience. Charlotte, one of our in-house claims experts, shares her top tips for making a business insurance claim.

25 July 2023

4 minute read

What is the current national minimum wage, living wage and real wage? And what's the difference? Find out here in this handy guide.