Ben Rose

Chief Underwriting Officer
19 April 2017
4 minute read
If you're a contractor, you're part of one of the fastest growing tribes in the UK. There are currently nearly 2m contract and freelance workers across the country; that's 6 per cent of the workforce, contributing a whopping £100bn to the economy.
Contracting holds plenty of attractions, not least the freedom to choose your contracts, your hours and your location. With flexibility, variety and more control over your work-life balance, for many it's the perfect lifestyle.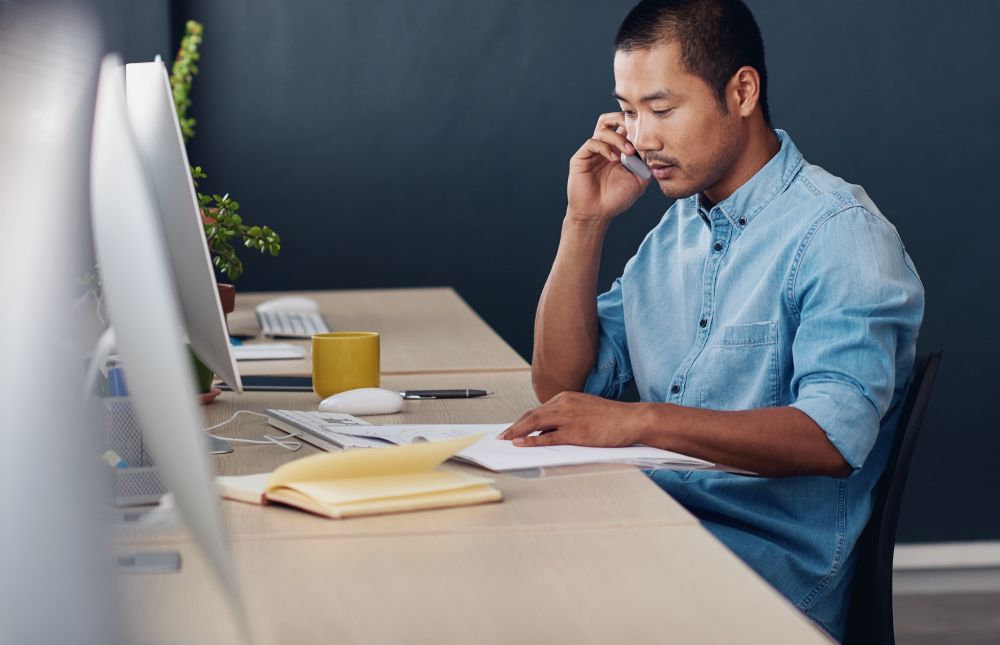 On the flipside, contracting also exposes you to certain risks that you wouldn't face as a traditional employee, including responsibility for any damage or legal claims that arise. That's why investing in the right insurance is essential, so you won't be saddled with a crippling bill if anything goes wrong. Yet, many traditional business policies aren't designed for contractors, due to the more flexible nature of what you do. It can be easy to find yourself with insufficient cover, or paying way too much, if you don't shop around carefully.
To help you navigate your options, we've put together a quick guide to some of the policies you should consider, and how to make sure you get the best cover to match your needs:
Professional indemnity insurance
Many contractors are in the business of offeringconsultancy or advice, which means that professional indemnity insurance (PI) is a good place to start. PI will protect you if you make a mistake, or if a client suffers – or claims to suffer – a financial loss as a result of your work, covering legal expenses and compensation you have to pay. So, if you're a software developer, IT consultant, advertising or design consultant – or something similar – this is a popular choice. You may also find that clients insist you have PI – so it could even help you win assignments (or not lose them!).
Watch out for: Watch out for: if you only work for part of the year, you can choose to pay monthly and adjust your cover if you need to without fees – which is what's on offer from Superscript. Superscript.
Read more on PI in our blog on who needs professional indemnity insurance.
Business contents insurance
Chances are there's some kit that you rely on as part of your role, whether that's a laptop, filming equipment or more technical machinery – so, protecting this should be a priority. Office contents covers everything in the office, including your fit-out, computers, office equipment, furniture and documents. You should also consider portable equipment insurance, which covers everything you take out and about with you, such as laptops, mobiles, cameras and tablets.
Watch out for: if you're based in a co-working space, you may find that insurers won't cover you, stipulating that your belongings must be kept in a separate, locked office. So to make sure you're fully protected, go for business contents insurance like ours, which covers property left unattended in a co-working space, providing it was stolen through forcible access to the building itself, an office, locker or desk drawer. If you work on a desktop, you simply need to make sure they are attached to the desk with a Kensington Lock.
Public liability insurance
PL protects you if you cause injury or property damage to a third party, either at your home office, co-working space, at a client's offices, or when out and about. The need for this, and your level of cover, will depend on what you do, for example, if you're a contract photographer, you're likely to require a higher level of cover than say a designer or IT contractor working from an office. Similarly, if you spend a lot of time going to events and visiting clients, this will increase your risk exposure.
Read more here about why you might need to review your public liability insurance.
Cyber liability insurance
If you work remotely and handle a lot of client data then you could also be at risk of a cyber-attack or data breach, in which case cyber cover should be a consideration. Cyber insurance will protect you for a breach of data protection laws (where insurable by law) and your liability for handling data, as well as cover for extortion, system rectification costs, plus PR expenses and financial loss due to system downtime. If you tend to work within clients' offices, using their files and equipment, then you're unlikely to need it, but if you operate more independently, it could be worthwhile.
Watch out for: take note of the new data protection regulations that come into force in 2018, meaning the potential impacts of a breach will become even greater, with fines set to increase to as much as €20m.
Contracting can have its ups and downs and you need to stay motivated and switched on to make a success of it. Getting the right insurance gives you peace of mind and head space to focus on what you're really good at – and what you get paid for – knowing that you're protected, whatever happens!
This content has been created for general information purposes and should not be taken as formal advice. Read our full disclaimer.
We've made buying insurance simple. Get started.
Related posts
13 September 2023

6 minute read

Having your business equipment stolen is traumatic, expensive and disruptive. Here's our checklist of the steps you should take to get back on your feet.

25 August 2023

7 minute read

If you've been called to sit on a jury, you'll probably have a lot of questions. Here, we answer some common queries about jury service while you're self-employed, including what expenses you can claim and whether insurance will cover lost income.

21 August 2023

5 minute read

Claiming on your business insurance policy can be nerve-racking, but there are many things you can do to have a smoother experience. Charlotte, one of our in-house claims experts, shares her top tips for making a business insurance claim.