Setting good goals (and achieving them) doesn't come easy to everyone, but there's plenty you can do to set yourself up for success. To give you a strong start, we've put together a list of 10 simple ways to kickstart your business idea.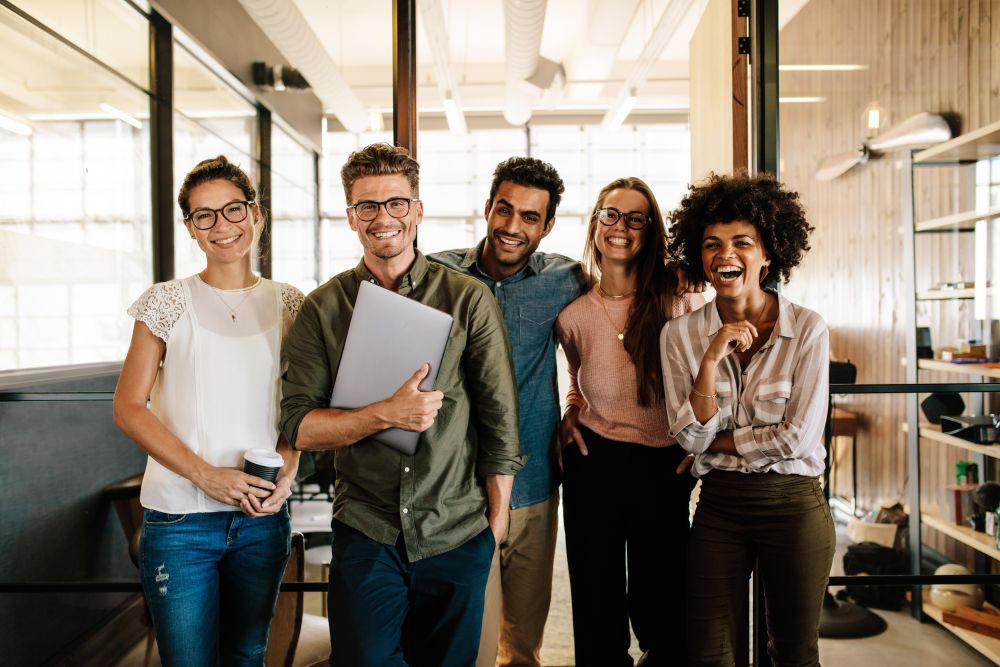 1. Set objectives
Take stock of what you've achieved so far and look at how you can build on those successes. If there are goals you have yet to achieve, think about why you haven't achieved them. Reflecting on this can give you a solid starting point. From here, you can adjust your current goals, or set new ones. Be sure to follow this up by taking note of annual, quarterly – even monthly – objectives, so that you can build a plan to make them happen!
2. Power up your productivity
Maximising productivity doesn't necessarily mean dedicating more time to a task. Instead, it's about using your time efficiently. A solid business plan is a great place to start, ensuring you're prioritising the right things. There are also loads of techniques out there to help keep you track. We've put together some pointers on how to squeeze the most out of your day, to get you started.
3. A change of scene
A change of scene can boost your creativity and productivity, giving you time to think, away from your usual place of work. Just taking a midday stroll in the park can be enough to give you that boost and perspective you needed to power through the rest of the day.
4. Tidy your digital space
Creating an clutter-free and visually appealing working environment that works for you can be helpful, but so is organising your digital space. If it takes you more than a few seconds to locate a certain file, or your desktop is a complete headache to look at, dedicate some time to sorting this out! Not to mention, if you're keeping any customer data or sending out marketing emails, you'll want to do an audit to ensure that you're following data protection regulations such as the GDPR.
5. Think agile
Agile teams are celebrated for their ability to bring products to market quickly and efficiently, through a focus on teamwork and regular testing. Could this approach work for you? Here are 10 tips on how to get your agile team started.
6. Find inspiration in books
When asked about the key to success, Warren Buffet once said: "Read 500 pages every day. That's how knowledge works. It builds up, like compound interest. All of you can do it, but I guarantee not many of you will do it." There are thousands of business books out there, containing insights that may help you. Here are a few books recommended by successful entrepreneurs to get you going.
7. Find a mentor
Research has shown that startups who meet regularly with a mentor are more likely to be top performers, than those without mentor support. It will help you plug gaps in your knowledge and learn from the experience of somebody who has been there before. Not sure how to go about it? Check out our advice on where to look.
8. Check your marketing strategy
The right marketing strategy and execution is vital to making a success of your business, so building a well-considered but flexible marketing plan, which you can review and reiterate on a regular basis, should be a top priority. Some promotional activities can be done for free, but on the whole, you're going to need some investment, so set aside as much as you can for those areas that are likely to drive the greatest return on investment. Not sure where to start? Here are our marketing tips for budget-conscious startups.
9. Get on top of your finances
Many entrepreneurs find it a challenge, it's crucial to success. This means setting financial targets, tracking your cash flow and being ready to source funds when you need them. Our financial resolutions will help you get set.
10. Invest in your team
It's never a mistake to invest in motivating and engaging your employees. Everybody works better when they feel valued and rewarded, plus with a happy team around you, you'll find it easier to attract new staff and keep hold of the ones you have. Rewarding employees doesn't need to cost the earth. Here are 10 ways to make your staff feel loved on a budget.
... And last but not least, don't forget to review your business insurance. While it's easy to forget about, things change. Whether this is your set-up, the overall business environment and risks you face (hello, cyber threats), it's important to review your cover on a regular basis and to make adjustments as and when needed.
We've made buying insurance simple. Get started.
Related posts
Get more customers through your doors and see your sales soar with these tried-and-tested techniques, including shopping psychology, upselling, store layout tips and more.

Turn your dreams of running a salon into a reality with our simple 12-step guide to opening your own.

A round up of apps, advice and resources that are designed to help improve your wellbeing including stress levels, anxiety and sleep.