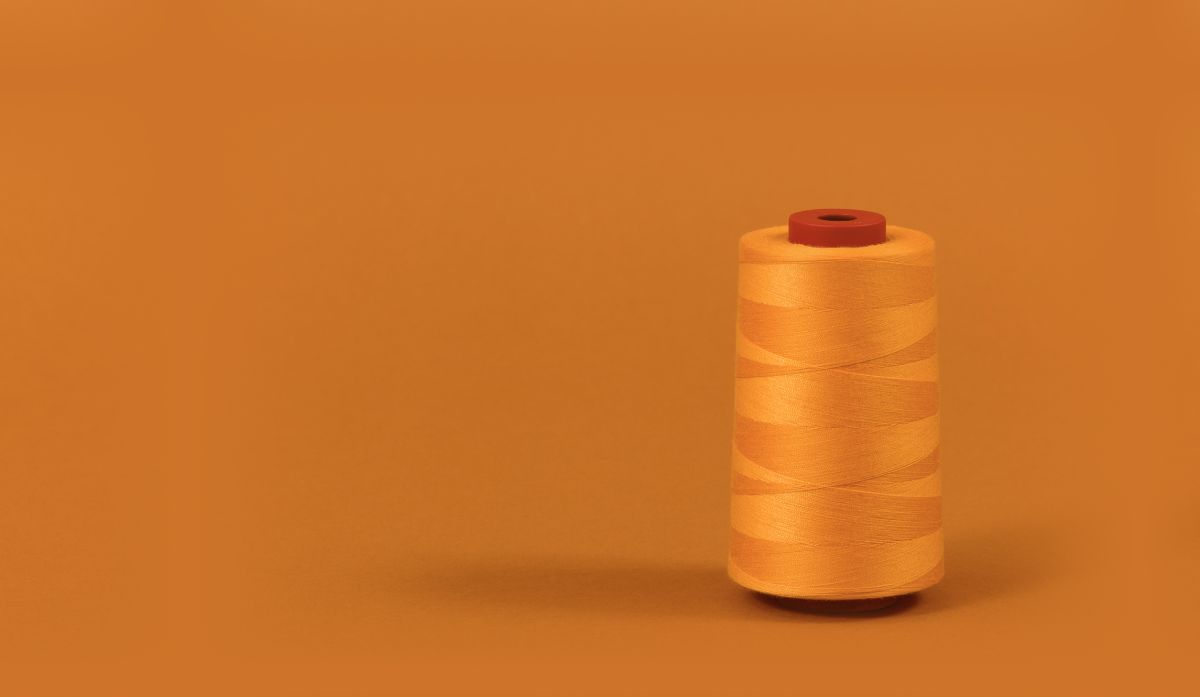 From knitters and sewers to painters and candlestick makers, our cover lets you amend your policy whenever you'd like, at no extra charge.
Why choose Superscript for crafts insurance?
Whether you're working at home, in your studio, or selling your art online, we've got cover to protect your business. And if what you do changes from time to time, you can update your cover so that you're only ever paying for what you need.
10% of craft businesses paid £7.95 a month or less for their Superscript business insurance between January and March 2023.
Craft cover to meet your needs

Protect your business from a range of risks

Pay monthly or annually, it's your choice.

Make changes to your cover, without fees

Ideal for side-hustle crafters

Sell your crafts with confidence
Be quote confident
We're big on fairness. So if you find a lower price for a comparable quote, we won't just match it – we'll go one better and beat it.
So even better than apples to apples, apples to better apples. We're talking Galas to Braeburns.
As you'd expect, T&Cs apply.
What insurance do I need for my crafts business?
Once you've completed a quote, you'll be able to view a summary of cover. Please always refer to your policy documents for full details around exclusions, terms and limits of your customised cover. Read our guide to understanding your policy documents.
Do you only sell your craft products online?
If you exclusively sell the fruits of your craft via the internet and not from a physical shop or stall, then you may need business cover that's a little different.
That's why we've put together a new ecommerce insurance product to cover the unique risks associated with selling your crafts online.
Crafts insurance claims
Insurance claims in the crafts industry are different for every type of business, but here are a few examples of claims where your business could be liable:
Defective candle
You make scented candles to sell online and a product of yours burns unevenly, setting fire to a customer's table at home. The product liability element of your crafts insurance covers you for any claim made to replace or repair the customer's table.
Loose wires
You are displaying your pottery at a crafts fair and loose wiring around your stall causes a member of the public to trip and injure themselves. Public liability cover within your crafts insurance policy ensures you are covered if the injured person decides to claim compensation.
Online store hacked
You sell your artwork via an online store which is targeted by cyber criminals who steal your customers' card payment details. Cyber insurance should cover any compensation due to customers, fines and legal costs, as well as providing industry leading breach-response support.
Notify us of the claim
Contact us by email at claims@gosuperscript.com, by 24/7 freephone on 0800 772 3059 or by logging in to your customer portal.
Ideally this should be done as soon as possible and within 30 days of you becoming aware of anything which you think may be covered by your insurance.
A good indicator of whether or not to let us know is if there's an issue which may require a payment to be made on your behalf.
We'll get on the case
We'll acknowledge your claim within 24 hours, and sometimes in as little as 30 minutes! This means you'll receive email confirmation of your claims reference and contact information should you need to speak to us.
We will then reach out to you within 48 hours to request any extra information we need to progress your claim.
We'll keep you updated on the next steps as the claim progresses.
A decision is made
We'll let you know if your claim is successful or not. If your claim isn't covered, we will always try to point you in the right direction and support you as best we can in getting back to normal.
Read about the most common reasons claims aren't paid.
If your claim is successful, once we have all the documents we need, we will aim to settle claims such as accidental damage, theft and lost equipment within five working days.
We offer business insurance to cover over 100 different crafts
From painters to sculptors and knitters to printers, we insure a wide range of homecraft businesses to protect them from a variety of risks and exposures.
While most of the covers included in crafts insurance are not required by law, they can be crucial to help protect many small craft businesses from unexpected expenses.
To see if we offer insurance for your particular crafting endeavour, simply click 'Start your quote'.
We insure thousands of innovative businesses
Check out our latest posts
In our increasingly digital world, and with cyber crime on the rise, is there an optimum time of year to buy cyber insurance?

Having your business equipment stolen is traumatic, expensive and disruptive. Here's our checklist of the steps you should take to get back on your feet.

Venture capital investment value has dropped significantly this year, so our Director of Advisory David Dickson asks is this part of the natural startup cycle?
Authorised by the FCA
The FCA supervises UK financial services firms to protect consumers. We are directly authorised and regulated by the FCA and our Firm Reference Number is 656459. These details can be confirmed on the Financial Services Register at www.fca.org.uk or by calling the FCA on 0845 606 1234.
A-rated financial strength
Our insurance products are underwritten by Standard & Poor's A-rated financial strength or higher. This means the underwriter has been independently assessed by the world's leading credit rating provider and found to have a strong capacity to meet financial commitments (pay claims).
Protected by the FSCS
If you are a business with an annual turnover under £1m, charity with an annual income under £1m, or trust with net assets under £1m, then you will be entitled to compensation from the FSCS in the unlikely event we cannot meet our obligations. Full details and further information on the scheme are available at www.fscs.org.uk.