Is joining a startup accelerator worth it?
Superscript

Personalised business insurance
07 July 2020
5 minute read
Your business has well and truly moved beyond the seed of an idea – it's a registered company with a solid business plan behind it. What now?
It's an exciting time, but for many entrepreneurs, these early stages can be a bit of a transition phase. Founders will often continue in full-time employment and the blur between work-life balance may be indiscernible.
Perhaps you're considering quitting your job and going all in – and scaling up. You're probably a little nervous about it and money's probably tight. Cue an influx of talk about accelerator programmes – the magic key to unlocking your unicorn.
But there are so many of them out there – thousands, in fact. It can be difficult to know where to start.
First off, let's begin with what a startup accelerator actually is and dig deeper into what it involves and offers participators to determine how, why and when one may (or may not) be right for your startup.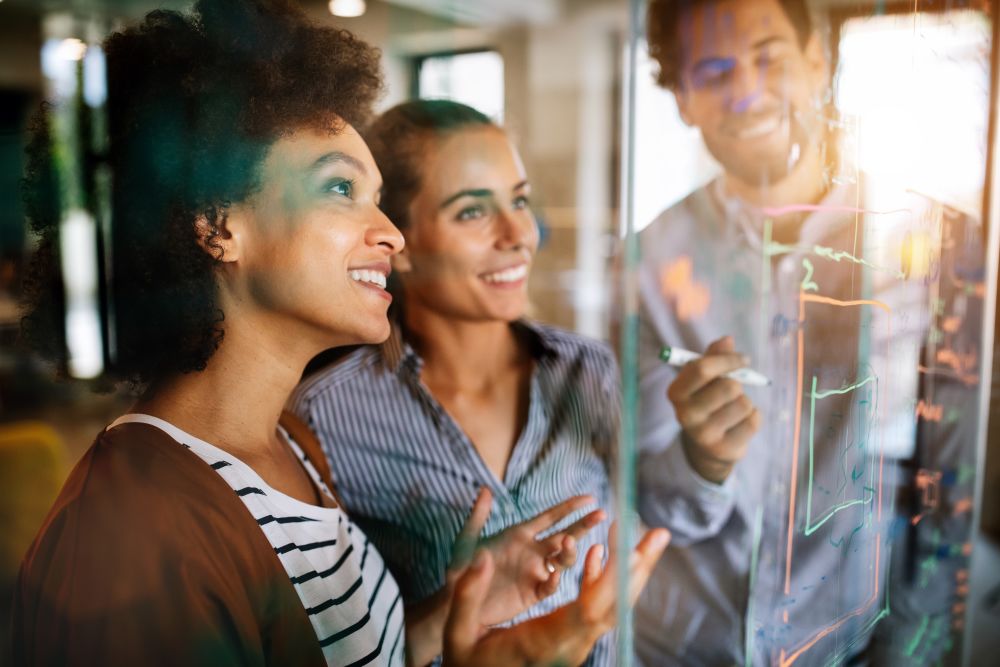 What's a startup accelerator?
A startup accelerator is a support programme designed specifically for early-stage, established, startups. It usually involves the participation of a small team of founders per startup, rather than just a single founder.
You may have also heard about incubators. The terms "incubator" and "accelerator" are sometimes used interchangeably, but they are not the same type of programme. An incubator is typically longer-term and may take on startups at both earlier and later stages.
According to Forbes, an accelerator programme should include the following attributes:
Fixed term - often between three and six months (but sometimes longer)
Cohort-based - the most popular programmes are very competitive and some have acceptance rates as low as 1%
Mentorship driven - accelerators typically partner with seasoned entrepreneurs to provide seminars and networking events
Culminate in a graduation - you'll become part of an alumni network.
Why do startups join accelerator programmes?
Startups typically enter into an accelerator programme for three key reasons: funding, mentoring, and networking opportunities.
Programmes typically cover these in the form of: seed funding, in return for equity; mentoring from successful entrepreneurs; and networking with peers and industry leaders. This will often culminate in a demo day during which participants are given the opportunity to pitch their startup to investors.
Accelerator programme funding
One of the primary reason startups look to accelerator programmes is seed money. This varies widely between accelerators, from £5,000 to as much as £100,000. However, this comes at a cost – in equity.
This will typically range from 6-10%, which may not seem like a lot from where you're currently standing, but as you grow, it'll impact how much you have left to offer during funding rounds.
Accelerator programme networking
Programmes will often advertise the endless opportunities you'll get when it comes to meeting business moguls, fellow entrepreneurs and opening doors to further funding prospects. This may well be possible, but it's important to understand that you get out what you put in.
You won't be handed everything on a plate, and although you may be granted access to exclusive events, it's not a free ticket to success. Just being in a room of people isn't the same as actively networking.
If this isn't a skill you're comfortable with yet, it may be worth practising under less pressure. Meetups and networks can be great for this.
How many peers can I expect in my cohort?
This will vary from programme to programme, but the competition is high and acceptance rates can be as low as 1%, so you can expect a fairly small cohort of peers.
What happens after you've completed an accelerator programme?
Your graduation probably won't be a typical graduation, as you know it. It'll often encompass some sort of "demo day" during which each team in your cohort gets the opportunity to present and pitch their business to a sometimes sizeable audience of investors.
This is where big funding opportunities can really open up if you've attended a well-connected accelerator programme.
After graduation you'll be part of a community of accelerator alumni. Some accelerator programmes are good at actively engaging with their alumni, inviting them to networking events, for example. Others, not so much.
If this is a part of the programme that you're particularly interested in, it's best to do your research beforehand. You'll get a good idea of alumni engagement from how it's positioned on their website and on social media – or you may even want to ask previous graduates.
Is a startup accelerator right for me?
So, is joining a startup accelerator worth it? As with so many things, this really depends on your unique situation and what you're looking for. If you've done your research, identified, and been accepted to an accelerator that ticks all the boxes for you – and the timing's right – it could be an absolute game-changer.
On the other hand, for some startups, an accelerator is probably never going to be an option. It demands plenty of sacrifice, and unless you can make these sacrifices, as a team, for months, it may not be an option for you.
Here are a few questions to ask yourself before applying to an accelerator programme:
Are we able to live and breathe this startup, for the duration of the programme?
Is my team prepared to relocate for the duration of the programme? There are accelerator programmes throughout the world, so you may find that there's a suitable option near you. Check out Hubble's 2022 list of London accelerators and incubators, or Crunchbase's useful directory of accelerator programmes around the world.
Are we prepared to give up x% of equity at this stage?
Alternatives to accelerators
Accelerator programmes aren't the only option out there when it comes to scaling your startup. They're not necessarily suitable for everyone, and there are alternatives out there, such as:
Bootstrapping (self-funding) your startup
If it's only money you need: business loans and grants
If you're looking for advice: startup and fundraising consultancies
You may also find our ultimate guide to startup funding a useful read.
Insurance for startups
Insurance probably isn't top of your to-do list, but it's important – and investors think so too! They'll often require that you have certain covers, such as D&O insurance within the terms of their investment. Visit our startup insurance page for more information.
This content has been created for general information purposes and should not be taken as formal advice. Read our full disclaimer.
We've made buying insurance simple. Get started.
Related posts
07 December 2023

5 minute read

Ever wondered what intellectual property is? Want to know how intellectual property insurance can help protect your business? Then read this handy guide.

29 November 2023

4 minute read

In this article, we look at things to consider when exploring the possibility of a move to coworking.

21 November 2023

13 minute read

Everything you need to know about funding for startups. Find out how to make (and not break) your business, with our ultimate guide.