Superscript

Flexible business insurance
21 January 2019
13 minute read
If your New Year's resolution was to finally kick off that great idea of yours and start your own business (and, unlike the most of us, you are actually pursuing it), you must have a lot on your plate by now. Naturally, starting a business is a huge job. Anything that takes the load off your shoulders is essential. Besides, there's nothing worse than spending an enormous amount of time on a task only to find out later there was a tool that would do it all for you.
Fortunately, as startups keep multiplying, so do the services and tools that make entrepreneurs' lives easier and leave them to focus on the big fish. More to the point, these tools and services are created by entrepreneurs alike, who know the pain points first-hand. We've gathered a selection of must-have tools for a business to make work more efficient, your team more productive and your goals easily achievable.
Get a head start
1.

First and foremost, you will definitely need investment to start and grow your business (unless, of course, you've been saving your whole life for it). But before you decide to pitch your idea to the big boys, you might want to try out this crowd-funding platform. What started as a place to support creative projects, has transformed into a community that has backed over 150,000 projects. All it takes is a good pitch and a reasonable goal, and what you get in return is not only the needed funding but also confidence in your idea.
2.

A business owner has to wear an abundance of hats, especially at the early stage of their startup journey. Staying on top of every aspect of running a business can be hard and no one can be good at everything. Enter Primer - this app created by Google will boost your skillset in no time. Be that management, sales, branding or marketing - you can learn and acquire new skills straight from your phone, and you don't even have to be online. The platform learns your existing skills and builds easily digestible lessons in a flash-card format, keeping track of your progress and helping you develop professionally on the go.
3.

While you are learning new skills and ideas pop into your head on the go, Bear will come in handy for Apple users to make note of everything you need to remember. Unlike your usual note apps, Bear offers a number of useful formatting options and features that will make your text fit any medium. You can make your prose ready for Markdown export with absolutely no effort (with over 20 programming languages supported) while having a beautiful preview sans code. Other than that, you can also create cross-note links to organise your writing and export your it into any possible format, which takes the pain out of sharing multi-purpose files. And just so you know, this article is being written with Bear.
4.

Taking things further, Google Suite is a popular choice collection of tools that will have all your documents and files organised in one place. It's safe to assume that everyone has used G Suite for personal purposes at some point in their lives, but its value to businesses is inestimable. This collection of collaboration and productivity apps is the very basis for a business to create and safely store its work, accessible from any device. It's also a great way of sharing the work across your team and allowing everyone to contribute to the end goal.
5.

Talking about the selection of entrepreneurial headwear, a lawyer's hat doesn't have to be one of them. Making sure your business complies with required laws and, more to the point, staying on top of ever-changing legal requirements is a top priority. While Google has an ocean of "free" legal advice, it's very easy to drown in without getting correct or up-to-date information. Farillio ticks these boxes by providing all the legal advice and necessary document templates in one place, including everything from HMRC forms to employment contracts. Yet another brilliant service that strives to make lives easier for small businesses alike.
Have all hands on deck
5.

While you already have access to the best employment contract templates, you still need to hire the right people for your team. AngelList takes care of sourcing the talent as well as exposing your startup to investors and enabling you to apply for funding. Specialising in startup businesses only, the platform is built to connect early-stage businesses with professionals looking for a job within the sector. People you hire can easily make or break your business at this stage, and AngelList's close-to-two-million candidate base will "supercharge your hiring" and exhibit your brand for the network of startup professionals and investors.
7.
While AngelList will have your back hiring in the long run, finding the perfect hire is still quite a lengthy process. Meanwhile, Upwork will help you find freelance talent who will help you build and grow your business. Short-term tasks, recurring projects or full-time contract work - you'll find the person to get the job done. The platform is not only a marketplace for talent, but it also allows collaborating on shared projects and simplifies the payment process once the task is completed.
8.

Every brilliant product has a genius engineer behind it (an idea has to be implemented by someone). And, unlike other positions in your team, good engineers are valued based on their digital skillset only. To help you evaluate a developer's proficiency, Hackajob has built a platform that connects digital talent with tech businesses based on the level of their skillset. According to Hackajob's CEO, "AI in recruitment reduces unconscious bias in the workplace" and that's exactly what Hackajob does, helping you find the perfect engineer to transform your idea into reality.
9.

Now that you've built an all-star team, you will need a way to manage them efficiently with mutual benefits involved. "When you're working hard to bring your ideas to life, your first priority should be your team, not your admin." Admin, in its turn, will be covered by CharlieHR. This platform keeps track of all your employees' personal records, their performance and engagement, as well as the whole company's structure. The platform will help you on-board and reward your employees, making the team management a seamless and enjoyable experience for both sides.
10.

The secret of a successful business lies in the team behind it. In its own turn, the secret of a great team lies in communication. Among the copiousness of messenger platforms, Slack seems like an ultimate tool for faultless team collaboration and internal communication. Organising your team conversations by project, department, theme or whatever category you want it to be, it also enables integration with a number of tools you already use, which means you can deal with most of it all from one platform.
11.

Another service to make teamwork flow while keeping business accounts safe and secure is 1Password, which works as a digital vault for multiple-user login details. Considering you will be using a lot of the tools mentioned in this article, your team will definitely make use of this handy extension - firstly, the passwords can be as long and strong as you can, as no one will have to remember them. Secondly, it will eliminate the need for the never-ending Chinese whispers game for newly-hired team members trying to join your Wi-Fi network.
12.

Last in this section, but definitely not least, is this little helper that keeps your team on top of all tasks, projects and deadlines. A tool that comes as a web product and as an app, Asana makes project management easy and interactive, too. Let alone easy, it also sends you adorable animations with encouraging messages when you complete your tasks. And yet again, it allows you to organise your team by departments, projects or tasks alone and helps them manage the work in a collaborative manner, so everyone knows what the others are up to.
Make sparks fly
13.

Talking about customer communication, HubSpot covers all bases: organised in separate "hubs", it offers Sales, Service, CRM and Marketing platforms, all manageable within a single suite. All in all, you can boost your leads numbers, stimulate your sales, communicate with your existing customers and promote the content for them there and then. More to the point, each of the "hubs" offers a free version, not even mentioning that the CRM is completely free of charge.
14.

Some say you can't be good at everything, so it's better to focus on a single function and take it to the ultimate perfection. Well. Intercom has done it for customer communication. The platform allows your support team to communicate with your customers through emails, messages, web chat and social media, too. Saving your team from managing multiple messaging hubs, Intercom integrates all of your incoming prospective and existing customer requests within one simple platform. And, it has GIF integration, too.
15.
It's amazing when your inbox fills up with great reviews, but as a startup, you will find yourself constantly updating your product and developing new features to offer. Naturally, some of this development, if not all, will come from the feedback and suggestions you get from your customers. Typeform has aced a way to gather this feedback with a platform for online survey building. Allowing you to create sleek-looking, interactive questionnaires, it offers a string of formats fitting every possible question. It also simplifies the analytics of survey results and turns data collection into an entertaining experience, while drastically improving the response rate.
16.

Once you release those new features within your product, whatever it might be, you have to think about introducing and explaining it to your customer base. Besides, it's always good to have a manual of sorts in your knowledge base. Skitch allows you to capture screenshots, annotate them and add shapes or sketches to create a visual tour of your product. Integrated with Evernote, it also allows you to save your markups in PDF and other formats you might need.
17.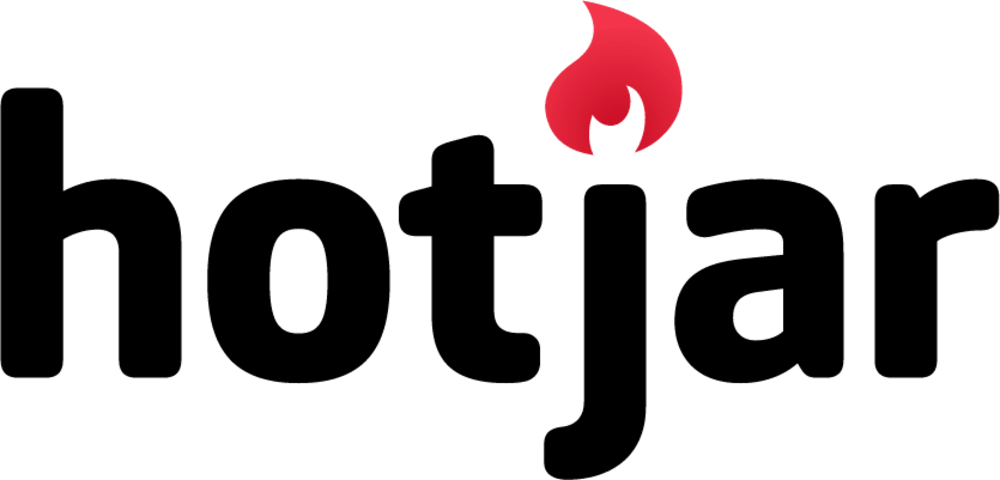 Creating a good-looking website isn't that hard these days, but if you want to get the most of the user experience, you need to see it through your customers' eyes. What may seem obvious to you, may not be so to a person first entering your site. Of course, you want them to get the most of it, too, and Hotjar can help you do that in no time. Hotjar is an integration tool for your website that records your customers' live website visits to pinpoint and understand user behaviour. By helping you analyse your customers' journey through your site, Hotjar shows you how to improve the product and take them to the conversion finish line.
18.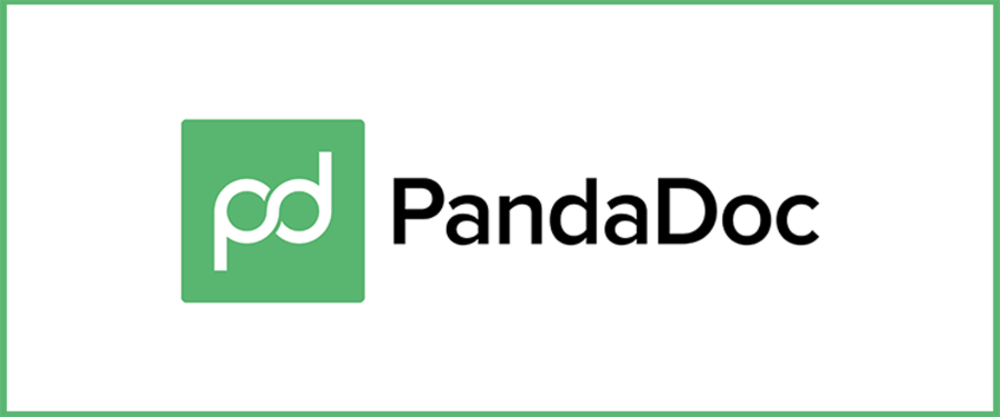 With a brilliant product such as yours, you will definitely need a tool to track all your sales documents, as your clients keep piling up. PandaDoc is a platform that lets you and your sales team create, send, track and e-sign all of the sales paperwork like proposals, offers and contracts. The platform integrates with most available customer relationship management systems and offers a collection of easily customizable templates to choose from. Ultimately, it does all the paperwork for your sales team, letting them focus on closing deals instead.
19.

While PandaDoc takes care of the paperwork pre- and post-sale, Stripe will take care of the money coming in as a result. Stripe is a payment suite that processes online payments for internet businesses. Accommodating every payment, be that a one-off or a subscription service, Stripe integrates with most CRM and sales tools we mentioned above and makes international payments easy, allowing your business to scale more efficiently and heaps faster.
Look a million dollars
20.

When starting to think about your business image and brand positioning, the Adobe collection will cover you for every piece of creative you need to produce - be that copy, images, videos, designs or any other media formats. Not that it needs advertising, but Adobe has basically monopolized the creative software market and is a popular choice for every creative department. Since it became cloud-based, it has also simplified the storing, sharing and collaborating on all your work, meanwhile enabling access to the latter from both desktop and mobile for most of the apps.
21.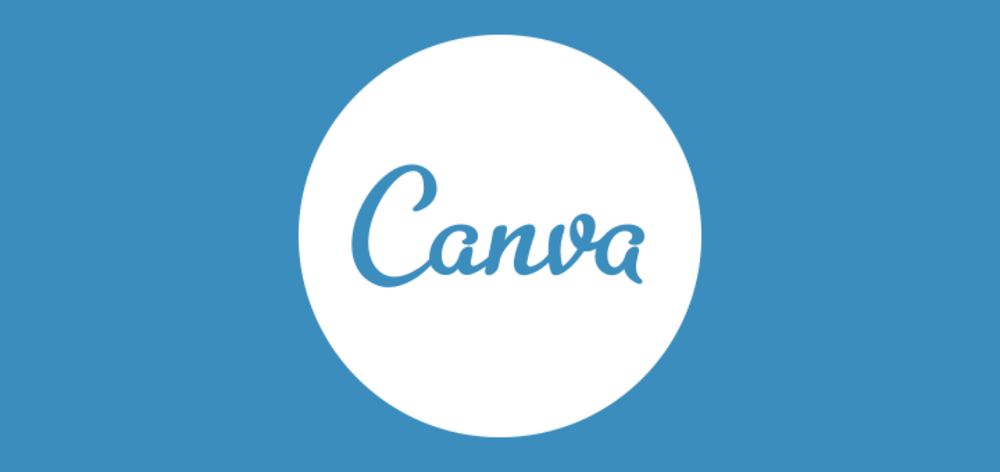 Offering a quick solution to your design and creative needs, Canva has developed a web and app platform with a collection of templates and graph tools. If you haven't hired a graphic designer just yet, but have lot's to do in that department - Canva will help with a flyer, social post, interactive presentation and, frankly, whatever else you can think of. Using a drag-and-drop format, Canva makes it possible to create great-looking designs with little to no effort.
22.

Making the user interface its highest priority, Sketch created a vector-based design tool platform. Sketch serves Mac users exclusively, but is surely worth getting a Mac for. It is every UX-designer's must-have tool, great for creating mockups and wireframes for your website and amazing for taking ideas through to final designs. Naturally, it also allows your team to collaborate on their designs by syncing and sharing their work with one another.
23.

All the designs, artwork and marketing materials your business produces will need a hefty storage solution to make sure it stays safe. Dropbox is a cloud-based storage and workspace, perfect for businesses to store their files securely and access them from any device across the globe. It also helps your team to organise all of their work in one space, making collaboration simple and hassle-free.
Plug the product
24.

A must-have for every developer, GitHub is one of the most popular software development tools on the market. Its prominent and fundamental feature is code review, which helps your team to define their process and create better code together. Aside from the development itself, GitHub is also a great project management tool for engineers, that helps them focus on prioritised tasks within their projects and tracks their progress. Besides, it can also be integrated with Slack for track and review. Nothing else to say.
25.
Having hosted the majority of online blogs since 2003, WordPress is one of the first online content management systems available on the market today. It's a platform that will not only host your site but also make it incredibly easy to amend, add and organise your pages, blogs and any content you want to share with your customer base. Offering a whole lot of templates and tool integrations, WordPress is a core engine to drive your business story to the world.
26.

Depending on the nature of your business, you might need to find a way to sell your products more efficiently. Shopify has created a platform that makes e-commerce clear as day. You can use the platform to set up an online store, organise your products and make the most of online merchandising. It also comes with a built-in payment system that allows to place, track and complete orders of any size.
27.

While we tend to get away from junk mail, email marketing still seems to prevail the customer engagement scene. MailChimp simplifies the way you reach your customer base and helps you create emails that convert. Aside from email designs, MailChimp will also assist you in creating landing pages for marketing campaigns, as well as creative for Google and Facebook Ads, integral to your marketing strategy. It also has an automation feature, that will pretty much do your work for you and help your business grow, while you focus on bigger tasks.
28.

Having an in-house photographer can be great, but even a team thereof will not possibly be able to fulfil the creative needs of your marketing department. Be that a blog post or another marketing campaign, you will need to resort to a stock imagery source to cater to your visual graphics needs Pixabay is one of the best royalty-free image and video banks that offers free access to a great bug vault of creative work from photographers and illustrators.
29.
While the content you produce for your blog and social media is great for engaging with your existing audience, you need to stay on top of other media sources that might be talking about your business. Mention is a web-integrated monitoring tool that tracks certain keywords and alerts you every time the name of your business is mentioned elsewhere. Not only will it help you see where your business stands in the market, but also gather curated content for your social media calendar.
30.

Now that we mention social media, the ultimate tool to get the word out about your business would be Sprout Social. It will connect all of your social media accounts to its all-in-one platform, help you create, share and schedule your content, choosing the best time for it to be posted via the chosen channels It will also help you discover external content, social trends and tags to utilise for your business' benefit. And yes, naturally, it will organise all your efforts in the format of a graphic calendar, allowing you to visualise your brand's online presence.
It's worth mentioning that choosing these thirty tools wasn't the easiest of tasks, as the list could easily be double, or even triple the size. However, to get your business started and make the process as simple and as automated as possible, the products above will definitely do the job. Most of them are used and loved here at Superscript, so we speak from our own experience - each of them has helped our business grow and develop, and we're certain they'll do the same for you.
You may also like
This content has been created for general information purposes and should not be taken as formal advice. Read our full disclaimer.
We've made buying insurance simple. Get started.
Related posts
08 March 2023

4 minute read

The UK tech startup space is in rude health. Let's meet five of the most significant tech startup incubators helping fledgling UK startups break new ground.

22 February 2023

4 minute read

What is Tech for Good and which players are leading growing this global movement?

06 February 2023

12 minute read

Trying to find a platform for selling online? Discover which features to look for, read our reviews of popular platforms, and see what this all means for your business insurance.