Superscript

Personalised business insurance
07 April 2022
5 minute read
What is a unicorn?
Investors are always on the lookout for the next unicorn. No, they're not looking for fairytale creatures, but hugely profitable start-ups that will reap them rewards.
If a privately owned startup is worth over $1 billion (around £764 million), it's a unicorn. First coined by venture capitalist Aileen Lee, the term 'unicorn' has gone from an obscure business term to a widely-used threshold for startup success.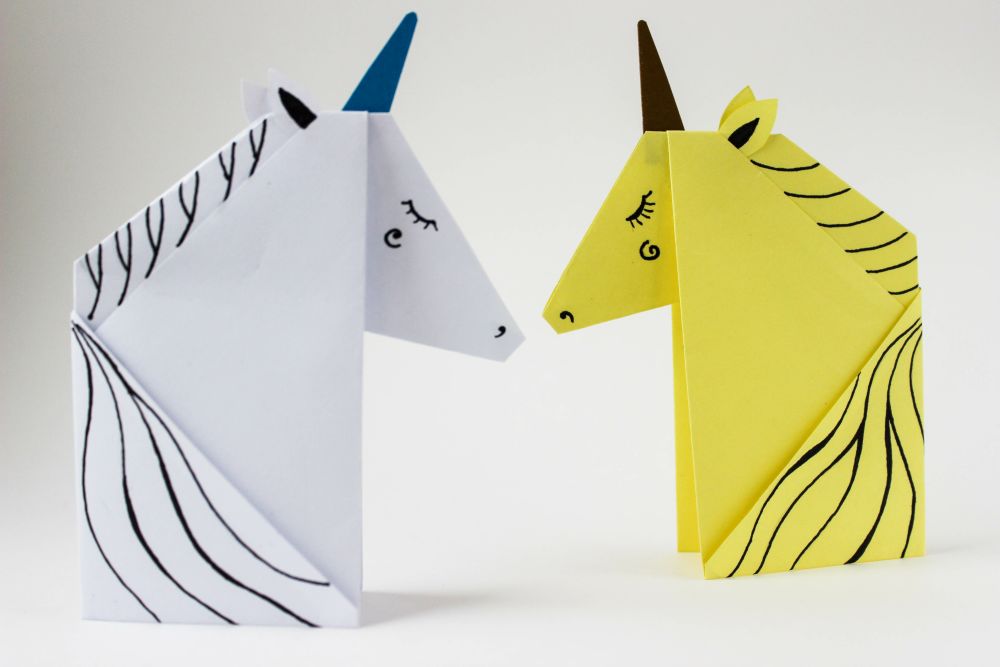 How many unicorns are there in the UK?
There are, at the time of publication, 41 unicorn startups in the UK, representing a 128% increase in just 18 months since the autumn 2020. These UK unicorns include household names like BrewDog, Starling Bank, Monzo and Gymshark:
| | | | |
| --- | --- | --- | --- |
| Checkout.com | Revolut | Global Switch | Hopin |
| Blockchain.com | ZEPZ | Howden Group Holdings | Monzo |
| Lendable | BGL | CMR Surgical | Graphcore |
| Copper | Bought By Many | Rezolve | BenevolentAI |
| Improbable | Zilch | BrewDog | Starling Bank |
| Gett | Matillion | OVO Enregy | Go Cardless |
| Marshmallow | Gousto | Linktree | The Bank of London |
| Zego | Beauty Pie | GymShark | Zopa |
| Thought Machine | Motorway | Truelayer | Tractable |
| SaltPay | PPRO | Britishvolt | Touchlight |
| SumUp | | | |
What is an exited unicorn?
Some startups like FarFetch, Funding Circle and Just Eat were valued at $1 billion or more, and have since 'exited.' An exit happens when an investor or investors sell their stake in a company. If a startup goes public, then investors can 'exit' their stake in the company by selling shares on the open market. As of March 2022, there are 14 exited unicorns in the UK:
Just Eat
Zoopla
Skyscanner
Deliveroo
Farfetch
Funding Circle
The Hut Group (THG)
Oxford Nanopore Technologies
Wise
Darktrace
Babylon
Arrival
Cazoo
Exscientia
How many unicorns are there outside the UK?
The global herd of unicorns now includes more than 1200 companies, valued at more than $4 trillion.
How do you define a unicorn startup?
A startup needs to be valued at $1 billion to attain unicorn status. This valuation typically happens during funding rounds, so most unicorn startups are venture-backed.
Beahurst argue that the label unicorn should be reserved for a "super-funded, fast-growing young company." It doesn't classify older companies as startups, or unicorns.
Beauhurst also argue that a unicorn startup needs to be independent. They say: "a subsidiary which is set up by Google clearly has an easier route to a billion-dollar valuation than, say, a company founded by university students." By this same logic, they don't classify a company that's been acquired by another as a unicorn.
The speed at which the global unicorn herd has grown in the last decade means that new vocabulary has emerged to describe particularly high-value startups. A startup valued at over $10bn is known as a 'decacorn', while one valued at over £100bn (such as Elon Musk's SpaceX) is called a 'hectocorn'.
Unicorns in the UK: the facts
It takes on average 7 years to become a unicorn. However, some unicorns achieve their billion-dollar valuation much faster, with UK unicorn Hopin taking just a year and a half from its foundation to reach the fabled unicorn threshold, driven in part by the enormous demand for virtual events during the Covid-19 pandemic.
The average size of a founding team is just 2.5 people, and single founder start-ups are rare. The largest team was made up of five founders, and just three have started with a single founder.
Unicorns are born from strong relationships. Of eleven companies where the founding team's stories are public record, five were university friends, three were old or childhood friends, and three were groups of work friends from previous companies.
The average age of the CEO founder at incorporation is 34, with the average age at unicorn valuation being 41. Hopin founder Johnny Boufarhat became the UK's youngest self-made billionaire at the age of 26 when the company reached unicorn status.
More and more unicorns in the UK have come from the world of fintech, with 17 of the 41 current UK unicorns operating in that space.
Let's take a look at some trailblazing unicorns from the UK.
1. Brewdog
Launched in a garage in Scotland by two 24-year-olds, Brewdog has gone from a cult microbrewery to a supermarket staple. After investors bought a 23 per cent stake in the group in 2017, Brewdog secured its unicorn status. Giving away 20% of its profits to charity, The Brewdog Unicorn Fund is an unusual example of a unicorn using its financial clout for good, not just good business.
2. Hopin
Founded in 2019, Hopin was a fully-remote company from the start, allowing it to transition through the Covid-19 pandemic without major disruption. As a virtual events platform, the company saw an enormous increase in demand throughout the pandemic, reaching unicorn status just 8 months after releasing its product.
3. Gousto
Founded back in 2012, Gousto took a longer-than-average eight years to reach unicorn status. However, the meal subscription box model proved to be a huge hit during the pandemic, with the company's subscriptions doubling during the lockdown and reaching a $1bn valuation in 2020.
4. Zilch
Becoming the fastest ever UK unicorn in 2021, Zilch has found enormous success in the burgeoning buy-now-pay-later market for e-commerce shopping. As it enters the prized US market, Zilch secured a $110m investment from Goldman Sachs and DMG Ventures in July 2021.
5. CMR Surgical
This Cambridge-based medtech company operates at the cutting edge of robotic surgery. They developed an autonomous robotic arm that by mid 2021, had performed keyhole surgery on over 1000 patients. After a stunning $600m fundraiser in 2021, CMR Surgical reached unicorn status with a valuation of $3bn. We profiled CMR Surgical, alongside a selection of other amazing medtech startups, in our list of the top 10 healthtech and medtech startups to watch.
How do I spot the next unicorn?
Trends show that more and more UK unicorns are to be found in banking and fintech. But if you want to spot the next unicorn, you'll need business smarts, great forecasting skills, and more than a sprinkle of good luck, or should that be magic?
And finally, do you think you may have the kind of original idea it takes to create the UK's next unicorn startup? Get started by reading our free guide to being a entrepreneur!
Download your free guide to being an entrepreneur
It's quick, instant and unlocks 27-pages of valuable business advice.
This content has been created for general information purposes and should not be taken as formal advice. Read our full disclaimer.
We've made buying insurance simple. Get started.
Related posts
29 November 2023

4 minute read

In this article, we look at things to consider when exploring the possibility of a move to coworking.

05 October 2023

7 minute read

We work with some of the most innovative and exciting healthtech and medtech startups, here are 15 UK-based startups we think are driving the industry.

04 July 2023

3 minute read

London Tech Week is a global celebration of innovative tech and inspirational leaders, so read on to see our top themes from 2023 and to unpack what industry thinkers are buzzed about.