Superscript

Personalised business insurance
12 March 2020
4 minute read
Every videographer, essentially, is a notorious multitasker. From pre-production to final export, creating a polished product takes unmatched organisational skills and dedication. With a tight schedule and pressing deadlines, there is no room for mistakes like failing equipment or shaky footage. So no matter how seasonal your work might be, videographers insurance is the one thing you have to keep steady. It might be tricky to get your head around what needs to be included in a cover for a videography business, so we've put together a quick guide to help you make an informed decision about the types you'll want to consider. Plus, we've added a few handy tips on the different ways you can avoid accidents or mistakes.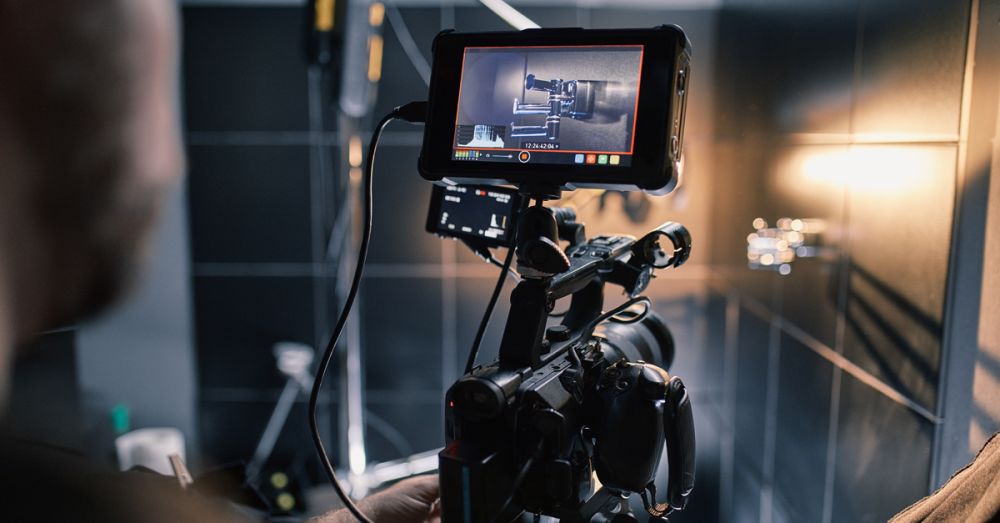 What insurance do you need for video production?
There are plenty of factors that a videographer should keep in mind when deciding on the level and type of cover needed. Clients may be unreliable, contracts can have grey areas, and a stressful filming day can result in stolen, broken or lost equipment.
First things first: take care of your camera and equipment
You don't want to find yourself without the equipment you rely on. In case something does happen to your kit, you might be letting down a string of people and putting your business on the line at the same time. Protecting your gear against damage, theft and other accidents, contents and equipment insurance is an essential cover that every videographer should consider.
Needless to say, your kit has to be covered on all occasions. This includes your film camera or DSLR, tripods and stabilisation equipment, sound and lighting kits, as well as your laptop and other hardware used for your projects.
Even though you might think you are able to keep an eye on your kit while you work, the reality is that most of the claims we receive at Superscript involve stolen equipment during a remote project. We make sure that the majority of claims are settled within 48 hours, ensuring minimal interruption for your business.
Safety tip: It may sound obvious, but storing your kit in a safe place during filming on location is the first step to avoid an accident. Make sure you keep the equipment you're not using in a locked room or with the location security, if possible. At the end of the day, your tech is your top priority as a videographer.
Don't let a software crash damage your reputation
Though it may be outside your control, any disruption to production has a knock-on effect - if your gear is damaged, you might miss the shoot altogether, let alone miss your initial deadline. This may, in turn, result in your client losing money and raising a claim against you. Imagine a scenario where your editing software crashes, leaving you no chance to save the project or finish it on time. Unfortunately, it's not Adobe that your clients will blame.
Safety tip: Setting your auto-save settings to every 10 minutes will ensure the safety of your project as well as your clients' satisfaction.
And what if your memory card fails on the day of filming? A client who hired you to document an event will not be passing on this mistake. Professional indemnity cover is usually included in your contract as a requirement when you work with business clients. Having it in place ensures the safety of your business if a claim is made against you, as it will cover any compensation payments or fees you might have to pay.
Safety tip: Professional videographers never start production without a spare memory card in slot B of their camera - it's highly unlikely for two cards to fail at the same time.
At Superscript, PI cover also includes media liability insurance that protects you from claims of negligence with media content, including any photo and video material you produce or use in post-production. Amongst other things, it will also cover you if you allegedly misuse publicly available stock imagery without an appropriate licence.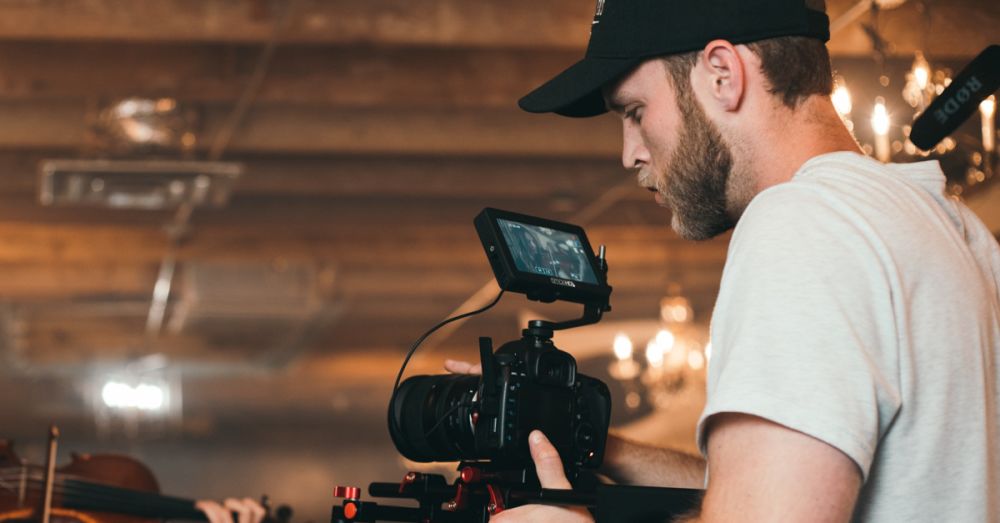 Don't forget to cover the basics
As with the cover above, public liability is often a contractual requirement if you come into contact with clients or the general public while you work. If a tripod or a gimbal falls on someone's leg, it's not just the equipment you will have to worry about - the person in question may make a claim against you. You might be liable for an injury or any damage caused to them or their property, which will result in various fees and compensation costs. This policy is designed to cover the costs associated with these claims and protect your business.
Safety tip: Though not always possible, having an assistant with you on location is always beneficial - not only can they help with a second pair of eyes, they can also prevent accidents from happening while you focus on creative vision.
What other covers do you need for your videography business?
If you are a sole trader and work on your own, this is not something you have to worry about. However, if you work with sub-contractors on the editing or colour grading of your projects, you need to have an employers' liability insurance in place, too. As this is a legal requirement in the UK, this cover is a no-brainer for any business that has one or more employees, whether temporary or full-time.
As a professional videographer, you want to focus on your creative output and have a peace of mind about your business if something goes wrong. Naturally, a lot of insurance covers for videographers can seem like a waste of money, when your work largely depends on seasonality. At Superscript, we understand the nature of videography businesses and the flexibility that is required for it. Policies often have to be amended to fit a particular contract, as some venues require higher limits than others. You can edit your videographers insurance policy with Superscript at any time, increase the limit when you need to and lower it back down according to your work schedule.
We've made buying insurance simple. Get started.
Related posts
13 September 2023

6 minute read

Having your business equipment stolen is traumatic, expensive and disruptive. Here's our checklist of the steps you should take to get back on your feet.

25 August 2023

7 minute read

If you've been called to sit on a jury, you'll probably have a lot of questions. Here, we answer some common queries about jury service while you're self-employed, including what expenses you can claim and whether insurance will cover lost income.

21 August 2023

5 minute read

Claiming on your business insurance policy can be nerve-racking, but there are many things you can do to have a smoother experience. Charlotte, one of our in-house claims experts, shares her top tips for making a business insurance claim.