You may have noticed that there are already tonnes of 'guides' to growth hacking online. So, you might be wondering why we decided to do our own?And the honest answer is because we thought we could do it better!
There are some OKAY guides out there, but the majority include loads of annoying buzzwords and waffle, making it pretty damn difficult to understand what they're on about!
Or they're vague and evasive just when it comes to the most important tips on what to do.
Or worst of all, they're more interested in promoting themselves, than actually helping you!
Soooo, we thought we'd do our own, giving practical, step-by-step advice on how to take your start-up from zero to superhero with the best growth hacking ideas, that have worked for us and many others.
And most importantly, we'll talk in PLAIN ENGLISH and we won't try to sell you anything. How does that sound?
Great! Then let's get started…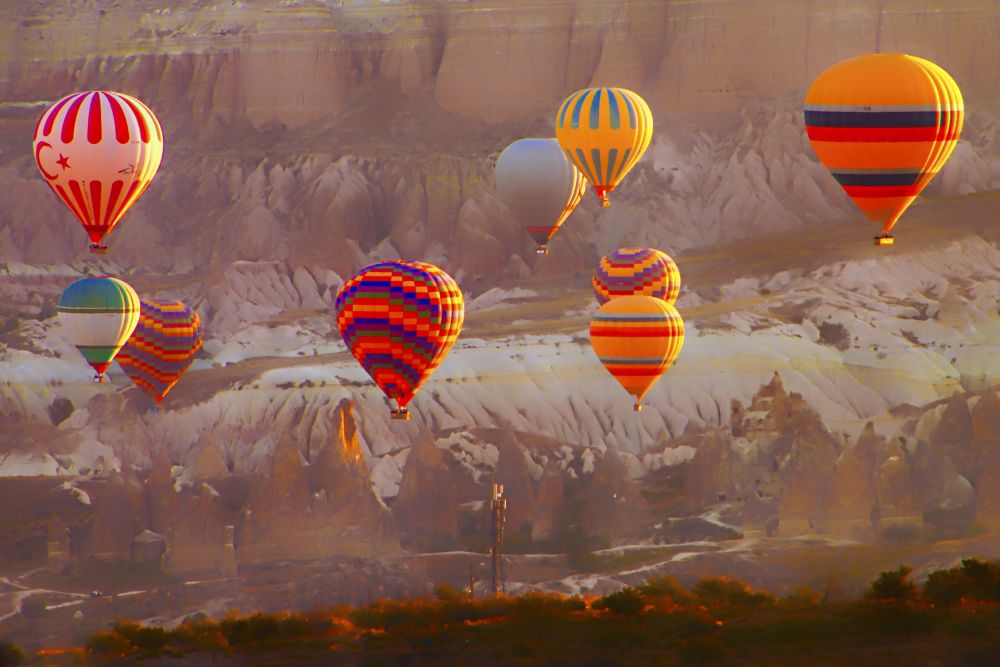 What is growth hacking?
You've probably heard of growth hacking by now, but if not, check out the blog post we wrote recently which explains the concept and a basic outline of how it works. Then you'll understand what all the fuss is about!
And I'm sure we don't need to stress the importance of growth when you're starting a business. It's what you live for. Whether you're looking for website hits, user numbers, or paid subscribers, when you're a founder, growth is your number one goal.
But, did you know there are two types of growth?
It's simple. Growth hacking can bring phases of rapid growth and phases of steady growth - both of which are equally important. Rapid growth, as the name would suggest, gets your user numbers up super quickly, but that means it's unsustainable. Whereas, steady growth is slower but more consistent.
Start-ups need a combination of both if they're going to be successful. And when growth hacking, you'll find different tactics will lead to different types of growth. So, you should be aiming for activities of each type.
The groundwork
You're probably itching to get down to the nitty gritty, but before you do, there's a couple of important pieces of prep you need to do first.
Your audience – a re-cap
If you read our recent blog on growth hacking, you may remember that we talked about the importance of knowing your customer. And it's worth just expanding on this because it is CRITICAL for all the tactics we're about the suggest.
So, before you do anything, make sure you know in detail who's going to buy your product. That means their age, gender, job, location, what they're interested in (in and outside work), where they spend their time (online and offline) and what brands and products they like – all the intel you can lay your hands on.
Find out through any means possible, whether that means heading down to a café or event where your customers hang out, or spending time in online groups and chat forums. If you've got some customers already, then spend some time with them and ask them loads of questions. You need to do some serious customer stalking!
This knowledge will be INVALUABLE when brainstorming and putting your ideas into practice.
Make sure you can track what you're doing
The second essential piece of groundwork is making sure that you have systems in place to measure the effectiveness of what you're doing. And since growth is likely to be heavily focused around your website, online referrals and content hits, you'll need to become familiar with the Google Analytics URL Builder.
The URL Builder basically allows you to attribute growth and track how effective each of your tactics and channels are, i.e. where your different users or buyers are coming from. So, if you're posting an offer on Facebook, Twitter and LinkedIn, it allows you to create a different link for each one, so you can track how much traffic you're getting from which sources.
And the good thing is, it's easy! Just go to the URL Builder hereand follow the instructions. Then for every link you create, your Google Analytics account will include a breakdown of the traffic generated by that link. So, you can see quickly what's working and what's not.
While tracking links aren't the only way of measuring your success, they are a good place to start, as they work well for a variety of different tactics.
Now down to business
Now you know who you're targeting and how to track what you're doing, it's time to get stuck in! Here are our first five fantastic hacks that are guaranteed to get your growth moving:
SEO savvy
Like it or not, a huge proportion of your customers are likely to find you via a Google search, so ranking for your brand name and some of your keywords is essential. But before you start ploughing money into Google Adwords, which will drain your budget pretty quickly, there are some simple ways to optimise your site, without spending a penny on advertising.
Quality content: Google wants to see original, useful, relevant content on your site, so make sure you spend time getting it right. For an ideaof how Google judges 'quality content', take a look at their official guidelines.

Page titles and descriptions: Make sure every page has a title describing briefly and clearly what the page is about, as well as a the meta descriptor, which is the text search engines use to understand the relevance of that page. You can alter these via your website provider, e.g. Wordpress. The page titles and descriptions should be unique, no longer than 150 words and should effectively advertise to your readers what is on that page.

Optimise for keywords: Search engines nowadays are too smart to be tricked by keyword stuffing, but you should still aim to pepper keywords throughout your copy. You can use Google Adwords to research the popularity of different search terms, and this will also help give you an idea of the language that your customers are using around your product or service. A good trick isn't to go for the most popular keywords, as you don't have much hope ranking for them in the early days. Instead choose keywords that have a relatively good search volume but aren't too competitive. Then try to include a few of these throughout your copy – as naturally as possible! You can try a 30-day free trial with Moz to test your keywords and look for recommendations.

Custom landing pages for keywords: Better still, create separate landing pages dedicated to the keywords most relevant to your business, to boost your Google juice even further.

Internal links between pages: Having links between pages on your site can massively improve your SEO but there are a few rules:

Link using keyword anchor text or the full article/page title (not words like 'click here'

Make sure links are useful for readers and not just created for search engines

Don't overdo it – 4/5 per page is sufficient
Optimising your website
Once you've driven people to your website, you need to make sure that they stick around and take the action that you're looking for, whether that's entering their email address, requesting a quote or making a purchase. Just the smallest tweaks can make a big difference but it requires a lot of trials and testing to hit on the perfect combination of language, value proposition and calls to action.
Your website needs to be clear, concise, easy to navigate and have plenty of sign up buttons to make capturing potential customers as easy as possible. Here are some hacks you can try to get it right:
Make sure your customer experience is flawless. Try platforms such as Optimizely to experiment with different layouts and personalisations, tailored to the needs of your target audience.

Use Unbounce, an application that simplifies the process of A/B testing your landing page, so you can tweak the language, positioning of CTAs and content, use of colours and images, to quickly see what leads to the highest conversion.

Block content without sign up: Capturing a contact email for your visitors is invaluable, so you can keep in touch and promote any relevant content or offers in the future. To incentivise visitors to enter their email, keep some of your content protected and only available to 'subscribers', with a pop-up where readers can enter their details. You'll find your database will grow much faster as a result.

Build excitement into your Beta
When you're in the early stages of building your online business, a fantastic way of generating your first users is to ask people to test and feedback on your product or service. There are loads of people out there who like to help exciting and enthusiastic start-ups, and beta testing gets you in front of a captive audience, while also helping you improve your product. You can submit the opportunity on sites such as betabound and centercode, to attract users and start building a community of advocates.
You can also use beta testing as an opportunity to build in a feeling of exclusivity, making people intrigued to know who you are and what you're about. One option is to create an 'invite only' waiting list for your beta test a couple of months before you're ready to go live to create that aura of excitement and anticipation.
Integrations and partnerships
If your customer can sign up to your service using one of their already existing accounts on Facebook, Twitter or Google it can increase sign-ups by 50%. The big social media platforms offer tools to help you do this including Facebook Login and Sign in with Twitter and this can make life much easier for you and your users.
You should also think about other ways to integrate your site with existing, larger platforms, a bit like the famous Airbnb hack where users' posts were automatically posted on Craigslist, or when PayPal became huge through its tie-up with eBay.
Is there a competitor or complementary product/service that you should be integrating with, to increase the reach of your brand and improve the user experience for your customers?
Using us as an example - as a business insurance provider, we're looking to integrate our offering with companies that sell office or co-working space, sites where people go to start a business, and with small business accountants. This has the potential to increase our reach, provide third part endorsement of the brand, and make life easier for our customers.
Incentivise sharing
Last but not least, one of the most effective ways to grow your user base quickly is to give your current users a great reason to tell their friends about it. So, think Uber, which still to this day offers users a free ride if they recommend a friend. Or another fab example is Monzo bank, which encouraged sign-ups to its beta test by enabling those in line to jump up the waiting list by getting their friends to join (refer to point 3).
Make sharing part of the user journey and most importantly of all, make it easy for people. It should be automated, e.g. every customer receives an automated email with a personalized referral link to forward onto a friend. Or it can be built into the app, as is the case with Uber.
Incentivised referrals can also be offered on social media, such as a discount to those who like and share a tweet or follow you on Facebook.
That's it for Part One! We know it's a lot to take in, but focus on these five areas and your user base will be on the way up in no time. And remember, if something doesn't work first time, don't panic. Just tweak it and try again.
And if you found this useful, then look out for Part 2, which will cover off five more awesome tactics that are guaranteed to grow your user base, and your business!
Related links
We've made buying insurance simple. Get started.
Related posts
Premiums are going up as underwriting appetite shrinks. Both renewal and new clients are being impacted by this hardening market.

More and more startups are founded by women each year, winning more deals and delivering increasingly good returns. Who are the women leading these startups?

12 top tips for finding investors to grow your small business.