January is a time for fresh starts. You may well have eaten your bodyweight in chocolate, and more beverages than you care to remember over Christmas, but it's okay because in January, you're giving it all up! In 2017, everything's going to be different… right?!
Of course, we all know that New Year's Resolutions have mixed success! But that doesn't mean we shouldn't make them. Doing so helps us reflect on the areas of our lives that we'd like to improve and things we'd like to do more of. Picking just a couple of achievable goals, can give you a valuable new focus and motivation for the year ahead.
And what about your business? Now is a time to take stock and re-evaluate what you want to change, or do better, in 2017. What areas have you neglected this past year? What small changes could give you and your team a boost?
Need some inspiration? How about some of these:
Work smarter, not harder
Sick of spending too long in the office, or finishing work off at the weekend? Then why not make 2017 the year of productivity?! Just a few small changes to your routine can make you more focused, cut down on lost time, and mean less hours in front of the computer. For more tips and tricks, check our blog on squeezing the most out of your day.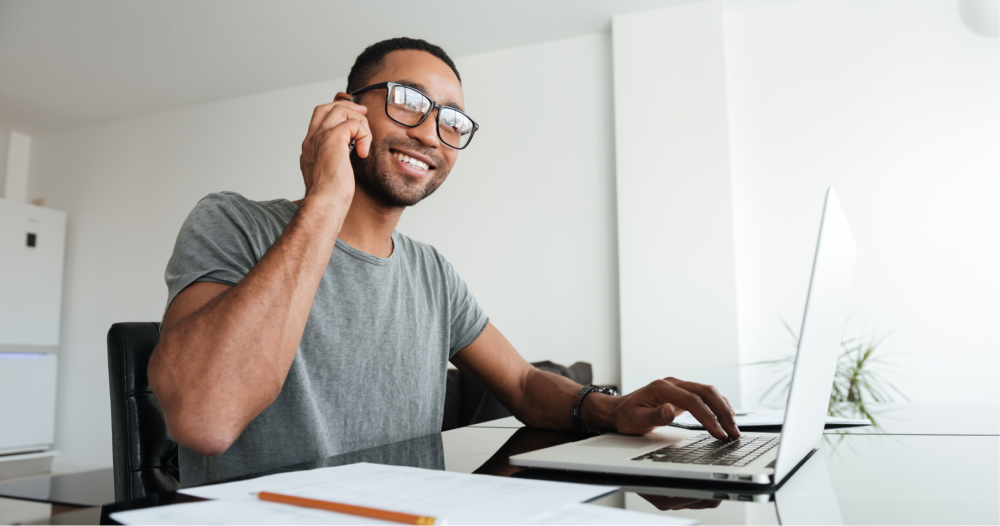 Build your team
Taking on staff is a commitment that many founders put off, continuing to juggle numerous roles and activities between just one or two people. But this can be a false economy – you end up burnt out and not doing anything very well! So why not take the plunge and bring on some new skills, fresh ideas and another pair of hands to lighten the workload. Here's what you need to think about when growing your team.
Step up your cyber security
Cyber-attacks and data breaches are among the biggest risks facing small businesses, with a recent study by Jupiter Research showing that half have been victims in the last year. Yet despite the growing threat, many SMEs still think it won't happen to them. So, if it isn't already, make this a priority in 2017, and start by finding out why you should care.
Networking goals
We all know networking is important but it's easy to let it slide, with work and home pressures fighting for your attention. To stay on top of it, try breaking it down into bite-sized chunks, such as attending one event every week or month, and connecting with three contacts every week on social. Make this a habit and you'll have nailed networking in no time!
Read more
There are tonnes of incredible business books out there, with hugely valuable and inspirational ideas and advice from successful entrepreneurs and business leaders. But how many of us make the time to take advantage of these ready sources of inspiration? Hmm, not many I bet. So, why not set yourself a target of reading (or listening to) one book a month, or even one every two or three months if you think that's more do-able. Here's some ideas to get you started.
Be a great leader
Easy peasy, right?! Okay, so none of us are going to be Steve Jobs or Richard Branson overnight, but why not make it your 2017 mission to focus on your own skills as a leader, and areas where you need to improve. Working with a personal mentor can help you identify areas to work on and set milestones to measure progress. Also, consider what sets the best CEOs apart, and focus your efforts on these areas.
Get healthy
Starting a business can take its toll, with long hours, late nights and plenty of stress to contend with. That's why it's even more important for you to look after yourself, rather than opting for the takeaway pizza and beer. After all, if you're not 100% then you can't give 100% to your business. Check out our health and wellbeing hacks for some handy tips.
Refresh your work space
The work environment is often overlooked as a driver of productivity, when in fact it can have a huge impact on your motivation, creativity and agility as a business. So, if you've been feeling uninspired or stuck in a rut in your current home, maybe it's time for change. There are now hundreds of cool and quirky co-working spaces to choose from – it could be just the shake up you need!
Read: Growth hack your way from zero to superhero in 10 simple steps [PART ONE]
We've made buying insurance simple. Get started.
Related posts
How do you manage your business through a crisis like recession, market change, or a major restructure?

In this article, we look at things to consider when exploring the possibility of a move to coworking.

More and more startups are founded by women each year, winning more deals and delivering increasingly good returns. Who are the women leading these startups?