What is a unicorn?
Investors are always on the lookout for the next unicorn. No, they're not looking for fairytale creatures, but hugely profitable start-ups that will reap them rewards.
If a privately owned startup is worth over $1 billion (around £766 million), it's a unicorn. First coined by venture capitalist Aileen Lee, the term 'unicorn' has gone from an obscure business term to the business win on everybody's minds.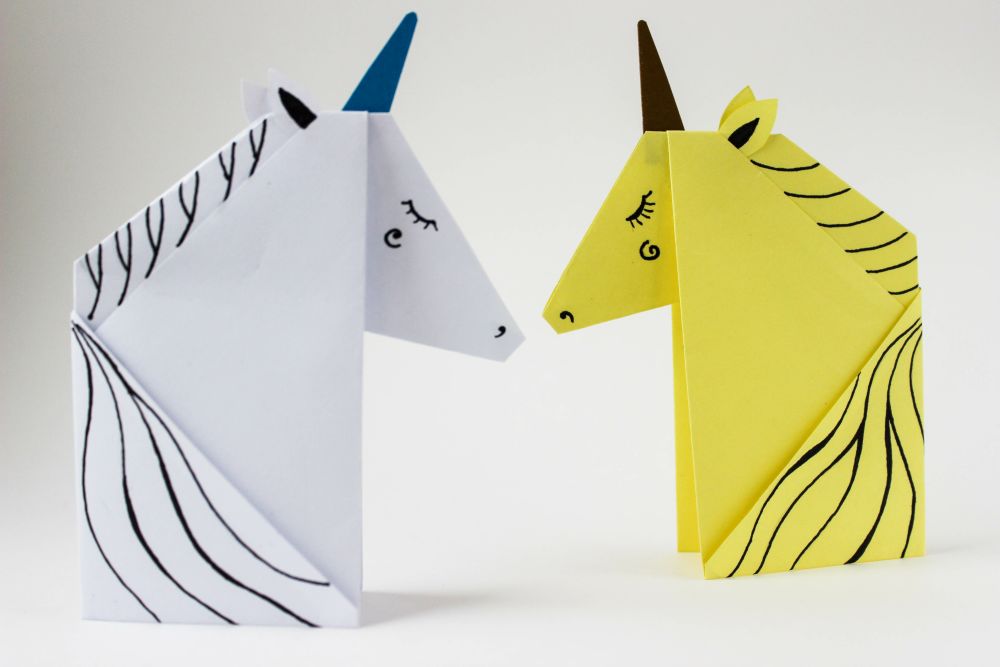 How many unicorns are there in the UK?
There are 18 unicorn startups in the UK, including household names like BrewDog, Deliveroo, Just Eat and Transferwise:
BenevolentAI
Oxford Nanopore
The Hut Group
BrewDog
Deliveroo
OakNorth
Transferwise
Revolut
Improbable
Dark Trace
Monzo
Graphcore
Ovo Energy
Checkout.com
Babylon
CMR Surgical
Snyk
Gymshark
What is an exited unicorn?
Some startups like FarFetch, Funding Circle and Just Eat were valued at $1 billion or more, and have since 'exited.' An exit happens when an investor or investors sell their stake in a company. If a startup goes public, then investors can 'exit' their stake in the company by selling shares on the open market. Exited unicorns in the UK are:
Just Eat
Zoopla
Skyscanner
Farfetch
Funding Circle
How many unicorns are there outside the UK?
The global herd of unicorns now includes more than 600 companies, valued at more than $2 trillion.
How do you define a unicorn startup?
A startup needs to be valued at $1 billion to attain unicorn status. This valuation typically happens during funding rounds, so most unicorn startups are venture-backed.
Beahurst argue that the label unicorn should be reserved for a "super-funded, fast-growing young company." It doesn't classify older companies as startups, or unicorns.
Beauhurst also argue that a unicorn startup needs to be independent. They say: "a subsidiary which is set up by Google clearly has an easier route to a billion-dollar valuation than, say, a company founded by university students." By this same logic, they don't classify a company that's been acquired by another as a unicorn.
On average, four unicorns were born each year over the last decade. In each recent decade, 1-3 'super unicorns' have been born. A super-unicorn is a breakout startup worth more than $100 billion, such as Facebook.
Unicorns in the UK: the facts
It takes on average 6.4 years to become a unicorn. However, this average is slowly going down. The nine unicorns founded after 2012 have brought the average down, taking less than 4 years to acquire unicorn status.
The average size of a founding team is just 2.5 people, and single founder start-ups are rare. The largest team was made up of five founders, and just three have started with a single founder.
Unicorns are born from strong relationships. Of eleven companies where the founding team's stories are public record, five were university friends, three were old or childhood friends, and three were groups of work friends from previous companies.
The average age of the CEO founder at incorporation? 34. Twelve companies were founded by people in their 30s, and just three unicorns were founded by people in their 20s.
More and more unicorns in the UK have come from the banking and financial services, for example, mobile bank Monzo and transfer service Transferwise.
Let's take a look at some trailblazing unicorns from the UK.
1. Deliveroo
In 2017, Deliveroo received its first valuation over $1 billion, and confirmed rumours that this super high-growth company would zoom to unicorn status. It's now thought to be worth at least $2 billion, after receiving a $575 million investment from Amazon.
2. Brewdog
Launched in a garage in Scotland by two 24-year-olds, Brewdog has gone from a cult microbrewery to a supermarket staple. After investors bought a 23 per cent stake in the group in 2017, Brewdog secured its unicorn status. Giving away 20% of its profits to charity, The Brewdog Unicorn Fund is an unusual example of a unicorn using its financial clout for good, not just good business.
3. Monzo
With its distinctive coral debit cards, and its revolutionary approach to personal banking, Monzo turned the UK banking scene on its head. Part of a wave of challenger banks and app-based personal finance tools made possible as financial regulations relaxed, Monzo became a unicorn in 2018. It raised £85 million in investment from US venture capital investors in order to double its workforce.
4. BenevolentAI
At the cutting edge of tech, BenevolentAI uses artificial intelligence to develop treatments for conditions such as Parkinson's and Motor Neuron Disease. Valued at £1.4 billion after raising £109 million in a funding round in 2018, the biotech company had previously been valued at almost twice as much, $2 billion, before a major backer's fund collapsed.
5. Darktrace
Darktrace uses machine learning technology to detect threats against companies and automatically take action to deter those threats. Darktrace describes its technology as similar to the immune system: warding off cyber threats from within and without, in much the same way as the body wards off infection. Darktrace's founder team is far from the usual suspects: it combines experts from the UK's cyber security hub at GCHQ, MI5, academia and business.
How do I spot the next unicorn?
Trends show that more and more UK unicorns are to be found in banking and biotech. But if you want to spot the next unicorn, you'll need business smarts, great forecasting skills, and more than a sprinkle of good luck – ahem, magic.
We've made buying insurance simple. Get started.
Related posts
11 October 2021

11 minute read

A review of the most popular web builders, including their pricing, support and unique features.

22 September 2021

5 minute read

Starting a business from home? Here are 12 practical tips to set yourself up for success.

17 September 2021

5 minute read

A roundup of unicorns and fast-growth startups that are rising rapidly in the UK technology landscape.