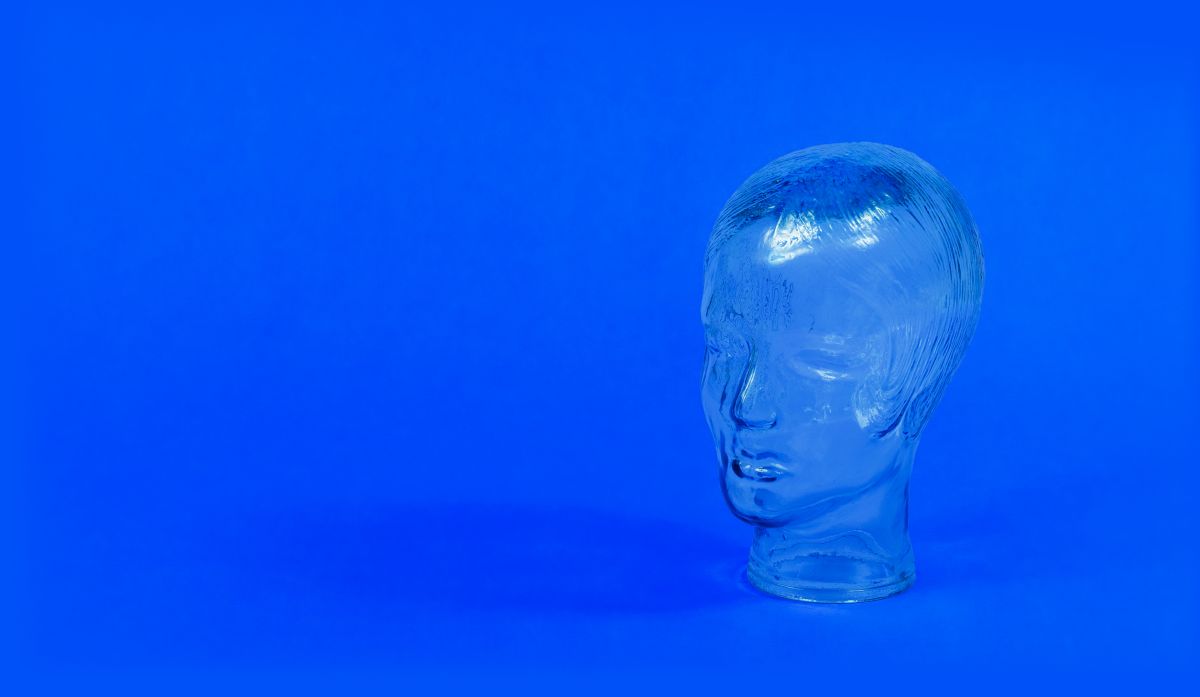 Injectable beauty treatment insurance
Offering dermal fillers and Botox® injections comes with unique sets of risks. That's why we've built a set of covers, designed to protect you, your business and your specialist equipment.
Why choose Superscript for injectable treatment insurance?
P
Personalised cover
Pick the covers you need, leave the ones you don't, with limits customised to your business.
5*
5-star support
Contact our UK-based, in-house customer service and claims teams, if you need to.
X
Fee-free changes
Make adjustments to your insurance at any point, with no fees to tweak your policy.
Insurance for injectable beauty treatments
Treatment cover
For any beauty therapist offering aesthetic beauty treatments via injections, treatment cover is the cornerstone of your insurance policy. We can cover a range of injectable treatments, including:
Dermal fillers (including Juvederm, Belotero, Teosyal and Emervel)
Botulinum Toxin (including Botox® and Dysport®)
Mesotherapy (injections of vitamins, enzymes, hormones and plant extracts)
In the unfortunate event that your treatment causes a client to suffer an injury, illness, disease or permanent disfigurement – or even die – then your treatment insurance will kick in and can cover:
Damages you're liable to pay to the client
Costs and expenses associated with defending you
Legal representation costs associated with a criminal inquiry into manslaughter or corporate homicide
Legal representation costs in the event of an alleged breach of health and safety or consumer legislation
Also, if you or one of your employees is required to attend court in relation to a claim, then you'll be compensated at a rate of £250 a day.
Public liability insurance
While treatment cover (see above) is what you need to be protected for injuries caused by the injectable treatments you perform, your policy will also include public liability insurance.
This can cover your legal and compensation costs in the event that any member of the general public (including customers, but not your employees), takes legal action against you for injury or property damage caused by anything other than the treatment itself, such as a slip or a trip in your salon.
Simply choose from £1 million, £2 million or £5 million of cover.
Portable equipment cover
Running any beauty business involves using a fair amount of specialist equipment, and this is especially true if you offer injectable treatments such as dermal fillers.
Our business equipment insurance covers the cost of repairing or replacing accidentally damaged, lost or stolen equipment, including the gear you use for treatments as well as electronic essentials like your laptop or phone.
You can choose equipment cover up to £10,000 with a limit of £2,500 per item, and you and your employees' gear will be covered anywhere in the UK or temporarily worldwide.
Employers' liability insurance
Employers' liability cover is a legal requirement for most businesses in the UK with employees - regardless of whether your team is made up of temporary or part-time staff.
Superscript's employers' liability insurance includes £10m of cover as standard and your business will be covered for employees even if they are working temporarily outside the UK.
Personal accident cover
Personal accident insurance can pay compensation of up to £10,000 if you or an employee of your business (under 75 years of age) suffers an accident resulting in loss of sight, hearing, speech or a limb, death or leaving them disabled and permanently unable to work.
Cyber insurance
You may be surprised to see this one on the list, but cyber insurance is relevant to any business that stores personally identifiable information, including many beauty and aesthetics businesses.
As a beauty business, you'll likely store information about your clients in your database, such as names, email address and even birth dates. This could make you the target of data theft, or result in someone accidentally breaching GDPR legislation by sending out a company email to people who haven't officially opted in to receive them.
Our cyber insurance includes cover for hacking and ransomware, as well as loss of income during a denial-of-service attack. Plus, you'll have access to an industry-leading 24/7 breach response helpline for advice and support in the event of a hack.
What isn't covered by injectable treatment insurance?
We'd love to be able to cover every situation an aesthetic beauty therapist might encounter when administering injectables but, as with all insurance policies, there are some things we cannot cover:
Steroid injectables, weight loss injectables, Kenalog, "Devil Lips", Botulax, Lipostabil, Flabjab, Lipomelt, Liposdissolve, Fat-Away, Essentiale, Cellfina or Celluerase.
Any injectables that have not been on sale in the UK or in use in the UK for more than two years.
Injectable beauty treatment insurance T&Cs
In order to be fully covered by your insurance, you must ensure that whenever prescription injectables are administered:
The injectables are prescribed by a qualified and registered dentist, doctor, independent nurse prescriber or supplementary/pharmacist prescriber
A face-to-face assessment is performed by the practitioner and the treatment assessment and consent form is recorded in writing on the client file
The prescriber issues specific instructions to the administer on how the injectables are to be administered to the client
You keep a record of the persons prescribing and administering the injectables, and details of their insurance covering prescribing and administering of injectables
Only licensed brand injectables and products that are CE or UKCA marked are used.
Once you've completed a quote, you'll be able to view a summary of cover. Please always refer to your policy documents for full details around exclusions, terms and limits of your customised cover. Read our guide to understanding your policy documents.
Be quote confident
We're big on fairness. So if you find a lower price for a comparable quote, we won't just match it – we'll go one better and beat it.
So even better than apples to apples, apples to better apples. We're talking Galas to Braeburns.
As you'd expect, T&Cs apply.
Meet our claims team
This is Laura, a qualified insurance lawyer and our Head of Claims here at Superscript. Hi, Laura!
If you are making a claim for lost, stolen or damaged equipment, then Laura and her expert team will ask you as little as six quick questions, such as 'when and how was the item damaged?' and 'do you have proof of purchase?'.
Once you've answered the questions, they can then begin to resolve your claim and send your payment for processing that very same day!
If your claim is for legal or compensation costs, then Laura and her team will handle the process for you and keep you updated every step of the way.
How do insurance claims work for beauty treatments?
The below is a good guide to the process and timescales you can expect when you need to make a claim under your policy.
If you're ever unsure whether you can or should claim, it's best to get in touch and we can let you know.
Notify us of the claim
Contact us by email at claims@gosuperscript.com, by 24/7 freephone on 0800 772 3059 or by logging in to your customer portal.
Ideally this should be done as soon as possible and within 30 days of you becoming aware of anything which you think may be covered by your insurance.
A good indicator of whether or not to let us know is if there's an issue which may require a payment to be made on your behalf.
We'll get on the case
We'll acknowledge your claim within 24 hours, and sometimes in as little as 30 minutes! This means you'll receive email confirmation of your claims reference and contact information should you need to speak to us.
We will then reach out to you within 48 hours to request any extra information we need to progress your claim.
We'll keep you updated on the next steps as the claim progresses.
A decision is made
We'll let you know if your claim is successful or not. If your claim isn't covered, we will always try to point you in the right direction and support you as best we can in getting back to normal.
Read about the most common reasons claims aren't paid.
If your claim is successful, once we have all the documents we need, we will aim to settle claims such as accidental damage, theft and lost equipment within five working days.
Injectable treatments insurance FAQs
Check out our latest posts
Ever wondered what intellectual property is? Want to know how intellectual property insurance can help protect your business? Then read this handy guide.

Get prepped for the year ahead with our business calendar, including tax and reporting deadlines, marketing days and changes to business rates.

In this article, we look at things to consider when exploring the possibility of a move to coworking.
Authorised by the FCA
The FCA supervises UK financial services firms to protect consumers. We are directly authorised and regulated by the FCA and our Firm Reference Number is 656459. These details can be confirmed on the Financial Services Register at www.fca.org.uk or by calling the FCA on 0845 606 1234.
A-rated financial strength
Our insurance products are underwritten by Standard & Poor's A-rated financial strength or higher. This means the underwriter has been independently assessed by the world's leading credit rating provider and found to have a strong capacity to meet financial commitments (pay claims).
Protected by the FSCS
If you are a business with an annual turnover under £1m, charity with an annual income under £1m, or trust with net assets under £1m, then you will be entitled to compensation from the FSCS in the unlikely event we cannot meet our obligations. Full details and further information on the scheme are available at www.fscs.org.uk.