Initiatives supporting the community through COVID-19
With the media exploding with coronavirus updates, many of us have already become numb to the negative notions they bring. Yet not all news is bad news: as the situation unfolds, we will be sharing a series of articles featuring businesses that are doing it right and implementing strategies to help the wider community.
To start with, we are focusing on specific initiatives that can help us stay productive and entertained while staying at home.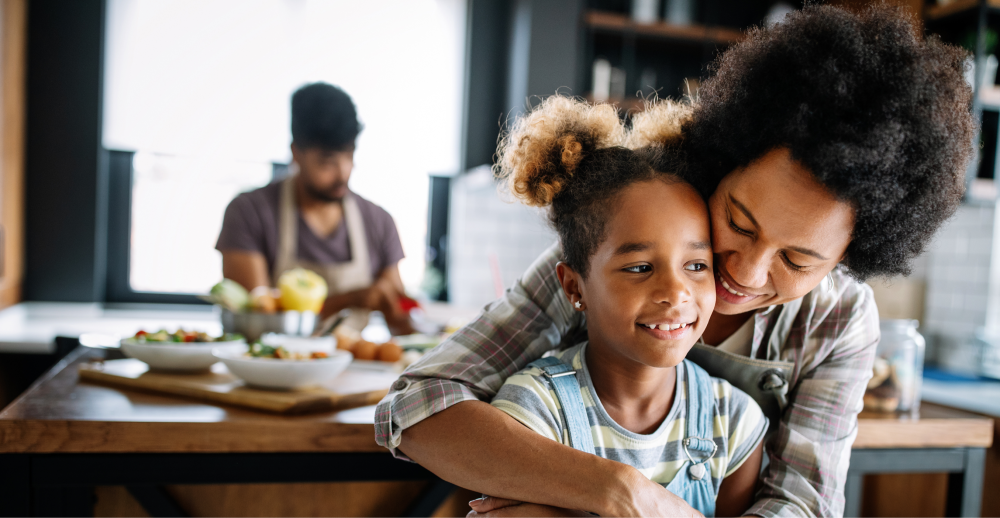 Keeping business communities informed and connected
During this time of unprecedented change, people are wanting to stay informed and up-to-date with reliable news more than ever. However, it is difficult to separate official news from distorted information, or as WHOs director-general, Tedros Adhanom Ghebreyesus, so aptly put it "We're not just fighting an epidemic; we're fighting an infodemic. Fake news spreads faster and more easily than this virus, and is just as dangerous."
To fight news overload and disinformation major social media companies are coordinating efforts to help communities stay connected and well-informed with authoritative content.
LinkedIn has set up a page with Coronavirus updates from official sources curated by their editors. There you will find updates from the World Health Organisation as well as tech giants like Microsoft, who partnered with the Centre for disease and prevention to make its Coronavirus Self-Checker available to all. In addition, the platform has granted free access to over a dozen Linkedin Learning courses on remote working, productivity and maintaining business relationships online. This came as a result of extensive demand for tips on working from home and maintaining company culture.
Our friends at Swoop are helping customers to match their businesses to the most appropriate Coronavirus Business Interruption Loan Scheme (CBILS).They've also put together some helpful FAQs for businesses navigating these schemes.
Staying creative and acquiring new skills
As major venues have shut down and festivals have been cancelled, musical instruments manufacturers like Moog and Korg are responding by releasing free apps to "spread positivity, creativity, and expressivity". Both the American and Japanese companies have opened up free access to their music simulator apps.
Moog's Minimoog Model D iOS app is an upskilled simulator of its hardware synthesizer and offers digital functionality not available with the original version, allowing musicians and amateurs alike stay creative and develop new sound design skills.
The Japanese competitor has since also waived the $19.99 fee for their Kaossilator app until the end of March. The app provides complete musical control, with countless features from an extensive sound effect library to a built-in loop sequencer for your inner DJ. Don't miss the chance to download the app here.
Strengthening cyber security
Though many businesses are putting in a great deal of effort to maintain cybersecurity while shifting their operations online, cybercriminals are most active during times of vulnerability. While the staggering number of phishing emails going around makes businesses incredibly exposed, AppGuard has stepped in to prevent additional damage.
AppGuard Solo is an endpoint cybersecurity software for small businesses and large enterprises as well as individual consumers. In light of the situation, they have made their software licence available for free for 90 days for everyone working remotely. AppGuard Solo is easy to install and prides itself on protecting passwords, data and sensitive information without interrupting system performance.
Securing a strong connection for remote teams
Another SaaS business staying strong on the cyber front is Minim, providing WiFi management solutions for remote workers. Using artificial intelligence, the platform enables an overall IT management for remotely-based teams. Minim is a great solution for businesses aiming to protect their employees' connectivity.
In response to the COVID-19 outbreak, Minim is offering four months free on the software licensing to optimise WiFi for all employees and ensure comprehensive security for all company data.
Bringing the show to your living room
Alongside the major venue closures, the Royal Opera House and the West End have had to shut their stage doors. The capital once rich with long-awaited premieres has forced its limelight stars to go off the grid.
The industry, however, has spoken. "The show must go on(line)" is an initiative widely supported across theatres and performance houses in the UK. As a result, the good news was brought to both the theatre buffs and the acting community, as the majority were left with no income for the foreseeable future.
The Stage will be updating their feed with every performance you can catch online. As well as many West End shows, The Royal Opera House has announced a digital programme with operas and ballets currently scheduled until mid-April. Available on their Facebook and YouTube channels, a performance will be streamed every Friday night free of charge.
As for the industry professionals, Lambert Jackson Productions created a series of online concerts called Leave a Light On. Starting this week, performances will be available online for a small fee to support the community of stage performers in this time of need.
Boosting culinary talents
As HoReCa establishments are about to take a considerable hit, businesses like Bread Ahead are not about to throw in the towel. Instead, this London-based bakery school and shop has organised free online workshops and tutorials.
The tutorials are streamed live on their Instagram stories with a schedule planned for the next two weeks. It's super easy to get started - all you need to do is follow their feed for upcoming workshops announcements with a list of ingredients you'll need to get for baking.
Now is a perfect time to broaden our horizons and learn new skills. Make sure to follow Bread Ahead on Instagram to catch the next tutorial.
At the forefront of distance learning
With schools and universities having shut down last week, it has become a number one priority to identify a way of keeping the educational system afloat with online tools and resources. Many of those, however, are bought and licensed by the educators and are only available to students on campus.
Adobe is leading the charge by granting greater access to Adobe Creative Cloud desktop apps, allowing their higher education and K-12 customers, including students, tutors and teachers, temporary access to the software from their homes.
The multimedia conglomerate has also curated a library of resources on online learning, best practices for educators and students, and have opened free access to their web conferencing software Adobe Connect for 90 days.
Empowering collaboration within your team
Jamm is a handy tool that was created to make communication for remote teams faster and easier. It enables lightweight and spontaneous voice and video collaboration with a variety of useful features including recording, screen-sharing, white-boarding, shared pointers, and more.
Integrated with Slack, Jamm is designed to maintain company culture and team relationships even when everyone is working remotely. As a response to the unfolding situation, Jamm is offering its service free of charge for the next three months.
Keeping you active and energised
It's vital during these times to keep positive, active and energised. The last thing you want is to come out of this out of shape! Sure, you can dust off that old treadmill in the spare room and even start online zumba, but it's staying motivated that will be the problem.
MoveGB has put a few initiatives in place to help you stay fit and healthy. This fitness membership provider, covering a variety of gyms, fitness classes and activities from around the UK, has taken action to provide training online. They now offer live class streaming, keeping everyone active and supporting local activity providers that have lost their income for the time being. They have also opened an Activity Provider Support Fund, where their community can help the local businesses stay afloat.
MoveGB now offers free at-home fitness videos as part of the premium membership and has waived their fees for no-shows, while any unused visits will be available to redeem when gyms are up and running again.
Diluting the screen time with the written word
While we are now spending most of our day online, there's only so much screen time one can handle. Reading is a great way to make home stay more enjoyable and support independent bookshops. TimeOut has collected a list of the shops in London that will be delivering books for free. The stores are taking orders via phone, social media accounts and email. It seems like a perfect time to revisit your hefty reading list or start a new daily habit..
The list of these initiatives could go on and on, as people in the UK and beyond have united during this unprecedented time. But while we keep following news updates waiting for the storm to pass, it is with great delight that we hear about people supporting each other.
Related stories
We've made buying insurance simple. Get started.
Related posts
01 September 2022

5 minute read

Getting started as a freelancer can be daunting, we've shared some of the best sites to consider if you're looking for work as a freelancer.

23 August 2022

5 minute read

There are loads of business bank account options in the UK, but which is the best? Discover our top 5, including their fees and features.

18 August 2022

5 minute read

Insurance has seen hard market conditions in recent years, insurance expert Luke Chesworth explains signs this is ending and what businesses need to know.