Covid-19 testing for businesses
Superscript

Flexible monthly business insurance
23 March 2021
3 minute read
In anticipation of the easing of restrictions, business leaders have been asked to plan ahead in order to create safe working environments that will help stop the spread of the virus.
What do I need to do?
For free testing until the end of June, register your business by 11:59pm on 12 April. This is open to businesses that aren't open yet and now includes those with fewer than 50 employees.
Why is regular rapid workplace testing important?
To limit the spread of the virus, the chain of transmission has to be broken. Millions of people are already using regular rapid testing to help protect those around them.
If you are someone that needs to leave the house to go to work, then regular rapid testing is available to you. With access to regular testing, workplaces will become safer for employees and businesses will be protected, allowing cases to be caught early before they spread.
Around 1 in 3 people with coronavirus don't have symptoms or don't realise they're infected and are therefore unlikely to get tested or self-isolate. This means they can spread the virus around workplaces without knowing it. Regular testing is already drastically reducing the number of those cases. To date, rapid tests have identified over 92,000 asymptomatic positive cases, who otherwise would have been spreading the virus.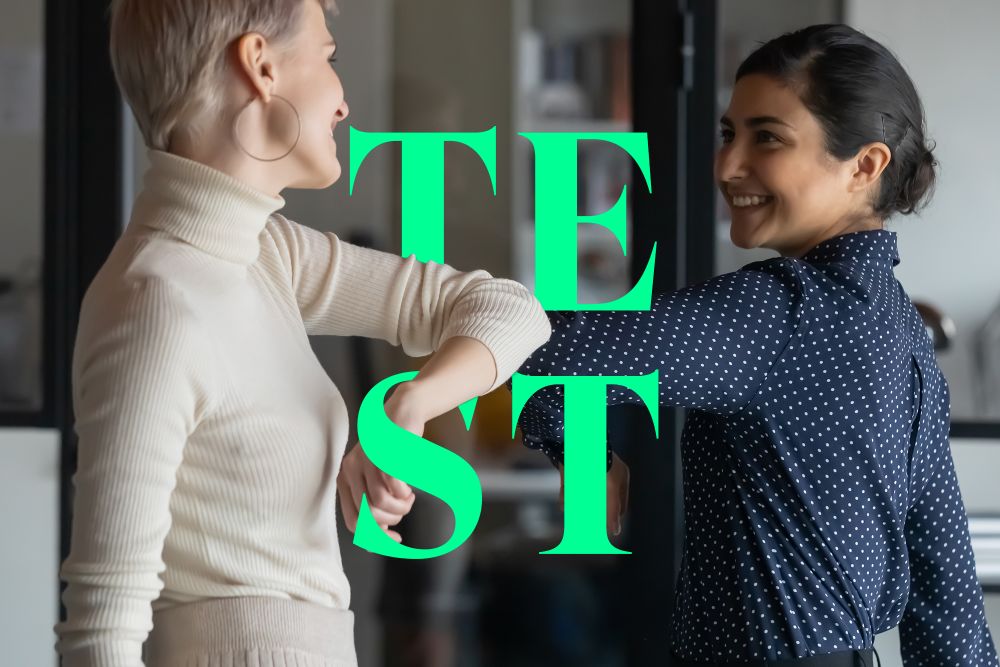 How regular rapid workplace testing will work
Rapid Covid-19 tests are easy and convenient for workers to do. The results come back in around 30 minutes. By signing up your business for regular rapid workplace testing, so employees can get tested at least twice a week, you will help stop the spread, keeping your family, friends, colleagues, and business safe. Helping us all to get life moving.
Tests will be sent to businesses at no cost, making testing even more accessible. Businesses just need to provide a room to do the testing, some basic equipment and staff to support.
Odyssey Systems, based in Stockton-on-Tees, are one of the many businesses already signed up to delivering regular rapid workplace testing. A relatively small company of around 28 staff, they carry out business-critical services across the North East and Yorkshire.
Our staff work remotely whenever possible, but several roles require a presence in the office or, in the case of installing equipment or delivering remote working solutions, our engineers must attend a client's premises. The lateral flow tests offer peace of mind to employees and engineers required to visit clients' premises, and being able to access these tests for free will make a huge difference to our business.
Andrew Middlemiss, Finance Director at Odyssey Systems
An online portal has launched at gov.uk to make it even easier for businesses to find out about offering workplace testing – and to order free tests. Businesses will be provided with all the information they need to plan and deliver their testing programme.
Who is eligible?
All businesses with more than 10 employees in England who can't work from home can sign up for rapid workplace testing, including those still closed due to lockdown. You'll still need to register by 11:59pm on 12 April 2021, and free tests will currently be provided until the end of June.
These links will give you more information on coronavirus testing if your business is registered in Scotland, Wales, or Northern Ireland.
If you are a smaller business that is unable to offer rapid workplace testing, you can direct your employees to their local test sites. They will find information on where they can have a test, by using the postcode checker.
We've made buying insurance simple. Get started.
Related posts
29 October 2021

7 minute read

For a healthier planet, we need to understand and reduce our carbon footprints. Read our practical tips to help drive down your carbon emissions.

28 September 2021

5 minute read

What are the top VC funds aimed at female founders and start-up teams right now? Find out here.

05 March 2021

6 minute read

Working entirely remotely can be an isolating and stressful experience, but what can we do on a personal level to cope with the stress that comes with working alone? Here are some ideas.