If you haven't heard of growth hacking yet, where have you been?! Coined way back in 2010, it's fast becoming the business buzzword of the moment.
But, as with many buzzwords, it can be difficult to work out whether it's genuinely innovative and useful, or just a load of hot air. So, we thought we'd lend a hand.
First off, what is it?
Growth hacking is basically what it says on the tin, i.e. hacking for growth. That means rapidly generating and testing ideas with the sole focus of growing your start-up, as quickly, efficiently and cheaply as possible.
By growth, we're talking increasing user numbers, maximising conversions or boosting engagement – the exact measure will depend on the stage and model of your business. But in essence, it's entirely focused on the short-term outcomes of a particular action, with the aim of building greater awareness, excitement and momentum around your brand.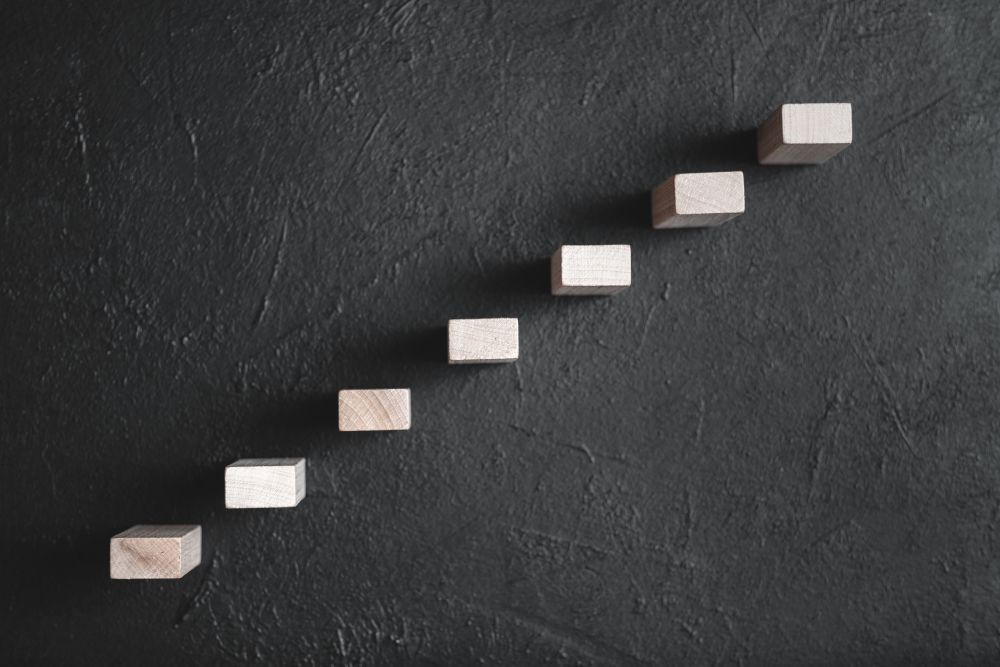 Many people talk about growth hacking as a method of marketing but it is bigger than that. To work, every element of the business needs to be considered and hard-wired into the development of the product or service itself. You need to think as creatively and laterally as possible – considering all the resources at your disposal.
Some examples
There are a number of famous examples where growth hacking has worked brilliantly, the majority involving adding a viral, sharing element to the product itself. This means the resulting growth is self-generating, leaving founders to sit back and enjoy the fruits of their labour.
Airbnb was responsible for a genius hack in its early days, building its site so that users could choose to have any new listing automatically appear on Craigslist, the classified advertisements site (without the latter's consent, we might add). Doing so not only increased the reach of their posts, it also created thousands of backlinks to Airbnb - a win-win. This was no mean feat either, requiring developers to make Airbnb listings compatible with Craigslist, without access to the original code. But it was worth the effort, rapidly boosting growth for the site.
More recently, Monzo Bank was able to build a huge buzz around its online banking offering, setting up a waiting list whereby the more friends you introduced, the higher you moved up. Through this sneaky strategy, Monzo soon had a waiting list of over 200,000! Not bad going at all.
So, how is it done?
Fancy trying it yourself? Here's an outline of the basic process:
Decide what you want to grow, whether that's sales, users, engagement levels or something else.
Dig a little deeper – exactly what is it that you need to grow, amongst which audiences and by how much? Set your KPIs – how will you measure success?
Gather insight – who is your customer and what do they need help with? Map out the customer journey and all the elements that impact the area that you're looking to grow. This will help with idea generation.
Generate ideas – get your team together and brainstorm all the possible ways to achieve the growth you're after. No idea too crazy - anything goes!
Prioritise - analyse your ideas, categorising them based on how much impact they could have and how easy they'll be to implement, i.e. if it is impactful and easy to do, it should be at the top, whereas if it is low impact and difficult to do, it should be at the bottom.
Execution – from your list create a pipeline to execute your ideas, being sure you don't try too many at once and most importantly, being sure you can measure the impact. If you don't see results quickly, move on.
Learn – after each execution, you'll learn new insights about your product and your customers, so make sure you take these on board and feed them back into step 4.
What to watch out for
In principle, growth hacking can be a valuable approach for start-ups, giving you a laser sharp focus on what is important, helping you avoid being side-tracked by strategies that don't deliver. It also encourages you to move quickly and take a ruthless approach to your development, a definite benefit when you're short of money and resources.
But it's important to remember that at the heart of it, you still need to have an awesome product for any of this to work. After all, you don't want to attract thousands of new users, only for the customer experience to be subpar, or the site to crash. You need to be confident that you're in good shape for if and when the growth materialises.
In addition, with growth hacking's focus on growth above all else, there is the danger of going down certain murky routes, and straying onto the wrong side of ethical. A recent example involved eggless mayonnaise brand, Just Mayo, which reportedly employed contractors to buy up jars of its product from supermarkets to falsely inflate sales figures. Most would agree this takes the concept too far and is likely to have damaged the brand's reputation as a result.
So remember, growth hacking isn't magic. Ultimately you still need to focus on creating something unique, a great customer experience and a trusted brand, that will keep your users and customers coming back. If you get it right, hacking is one way of helping you get there a little quicker.
Related links
We've made buying insurance simple. Get started.
Related posts
21 September 2022

4 minute read

You don't have to be an accountant to understand your financial performance. Use our calculator to assess your business with five important accounting formulas.

01 September 2022

5 minute read

Getting started as a freelancer can be daunting, we've shared some of the best sites to consider if you're looking for work as a freelancer.

23 August 2022

5 minute read

There are loads of business bank account options in the UK, but which is the best? Discover our top 5, including their fees and features.