Having fun doesn't have to mean splurging. If you're feeling the pinch, it's easy to swap out big-ticket summer activities while still having a great time.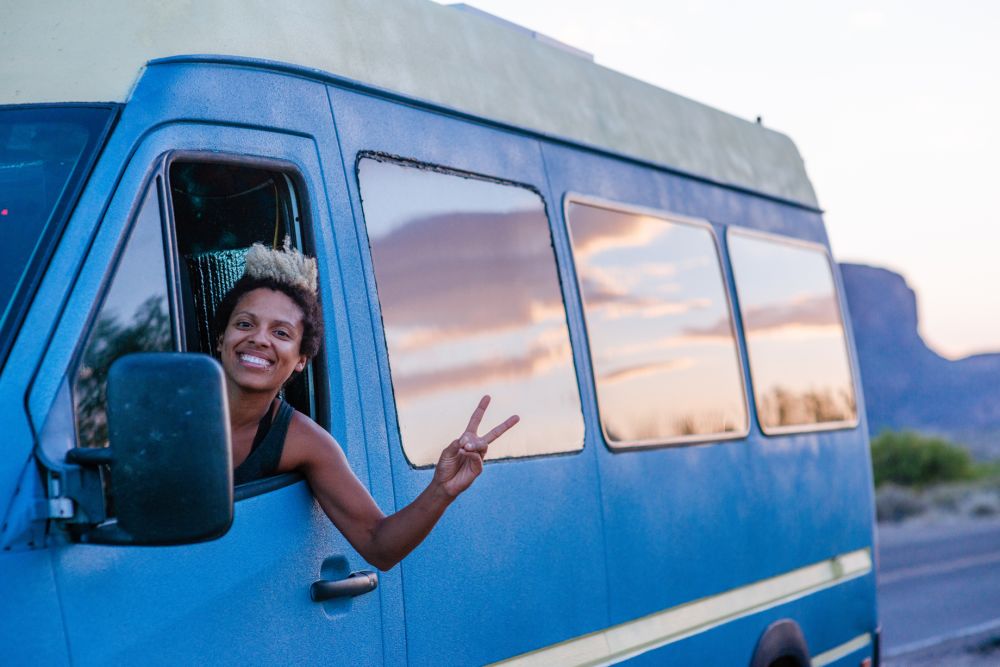 We explore 16 ways to have fun for less:
Set up a scavenger hunt
Not just for the Easter bunny. Build your own treasure hunt with a little inspiration or grab a ready-made one. Divide up into teams, pit your friends and family against each other and make sure you're playing for a prize. Whether it's chocolate or glory, a little competition – ahem, team spirit – livens things up.
And if the British Summer isn't cooperating, you can even create an online scavenger hunt. With an app like Unbound.
Sports day
Head to your local park or grab a friend's garden for the day. Set up an obstacle course for free with household items you already have lying around. Crank up the nostalgia with an egg-and-spoon or sack race.
Get foraging
Urban foraging has taken off. It's not only a fun way to explore your local area, but an unbeatable option for gathering delicious berries, edible flowers and wild herbs for free. Learn to tell your sea radish from your wild mustard with Wild Food UK's guide, or check out Woodland Trust's website for an at-a-glance guide to each month.
If foraging feels a step too far, why not pick your own fruit, vegetables or flowers? Whether you're there for the perfect 'gram or the perfect gooseberries, take your pick from one of the many U-pick farms around the UK.
DIY
They say there are two kinds of people: those who dream of a shed full of neatly-organised tools to make their DIY dreams a reality… and those who shudder at the thought of hanging a picture. If you're a DIY pro already, what could be more fun than leaping into a new project? If you're lucky enough to have outdoor space, warmer weather gives you more and more options from ponds to patios.
Borrow a doggy
Wish you had a furry friend in your life? Thanks to Borrow My Doggy, you can borrow local dogs for a few hours, for the day or even overnight (depending on the owner's preferences and how you get along with the dog). Enjoy all the fun of a dog, without the hard work of paw-renting.
Go camping
Summer 2020 looks set for a camping boom. Whether you're a campsite expert or have never slept under canvas before, more and more options are springing up. Check out Cool Camping, Pitch Up or campsites.co.uk for budget options around the country.
See film first
Cinemas may be opening back up, but UK cinema tickets are far from cheap. Apply for a ShowFilmFirst membership to bag free cinema tickets. You could see the latest releases for nothing, so you can splash out on the important things in life, like popcorn.
Plot your escape
Getting locked into a room by a stranger might not sound like your idea of fun, but escape rooms are proving wildly popular in the UK. For less than £20 you could break out of a prison cell, foil a criminal plot in a disused underground station or pit your genius against Sherlock Holmes' nemesis. Visit this map of escape rooms around the UK to find one near you.
Bookswap
Buying books can get expensive. The solution? A simple swap. If you don't fancy trading titles with your friends and family, you can even bookswap with strangers. Websites like bookmooch.com let you list your titles, send them off and then search for other books to swap your credit for. All you pay is the postage.
Up your picnic game
Perhaps you spent lockdown in the kitchen, and can't stand the sight of your own cooking (or yet another banana bread)? When you're craving variety but your budget won't stretch to fine dining, it's time to try potluck. A potluck picnic is a cheap and easy way to crowd-source a feast. Give friends and family a theme, and be sure to coordinate – so you don't end up with forty-two kinds of pasta salad.
Why not take your picnic to the next level? Swap a standard picnic for an outdoor DIY wine tasting (or cider, beer or chocolate!)
Plant a window-box garden
You don't need acres of outdoor space – all you need is a sunny windowsill. Whether it's a tiny herb garden or a trough full of fruit and flowers, just £10 and an hour at the garden centre could bring colour, scent and joy to your home.
Unleash your inner child
Build a pillow fort. Recreate childhood sleepovers with a movie marathon, water guns and water balloons. Have a dance party. Fly kites. Get into facepainting. Toast marshmallows or make s'mores over a DIY fire pit, on the barbecue or in the oven. It's the perfect excuse to get back into Disney, Star Wars or Harry Potter: "I'm just being financially responsible."
We've made buying insurance simple. Get started.
Related posts
03 August 2022

5 minute read

Rental yield is one of the most important metrics for landlords. Find out how to calculate it, how to improve it, and the average rental yield in your region.

02 August 2022

5 minute read

If you own a business, or freelance on behalf of clients, you're likely to use images at some point in your work, but not all images you find online are free to use. Our guide and image usage tool are here to help.

30 June 2022

6 minute read

For any landlord, the process of cleaning and preparing your property between tenants is crucial to protecting your investment. Read our guide on how to effectively clean your rental property.