We take a comprehensive look at the risks your startup business faces, what's legally required, what to look for, how premiums are calculated, how to protect your business, and, if the worst happens, how to make a claim.
Startups are changing the face of financial services, with technology, regulatory changes and customer demand sparking a whole new generation of financial products and brands. From banking to payments, ecommerce to insurtech, ambitious startup entrepreneurs are challenging the established players, with services that prioritise convenience and put the customer first. There are plenty of opportunities for disruption but starting out isn't without its risks. Strict regulations and compliance standards, along with legacy systems and complex technology mean things won't always go to plan. The right insurance is your last line of defence, giving you the peace of mind that you're covered, whatever happens.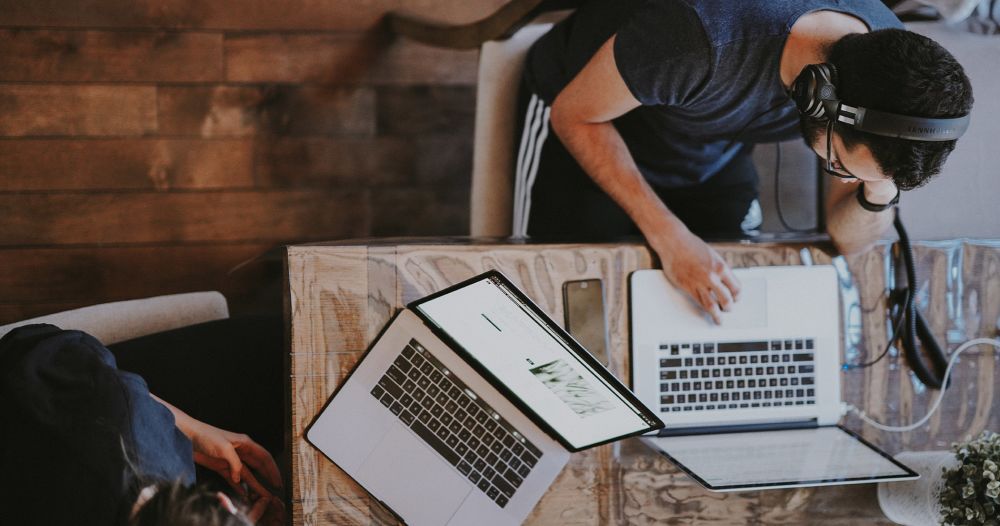 10 Reasons Why Startups Need Business Insurance
You're offering advice – If you're offering a professional service or advice - even via an app or website - then you could be liable if a client says you've failed to deliver, or they've lost out financially as a result. If that happens, professional indemnity insurance (PI) cover will help defend your case and pick up any legal or compensation bills.
New and emerging online threats – It might be the big brands that hit the headlines, but SMEs are just as much of a target for hackers, with Government figures showing 42% fell victim to a cyber attach or data breach in the last 12 months. Cyber liability insurance will help you to minimise the damage and costs, and cover any GDPR penalties (where legally insurable), which can run into the thousands.
The buck stops with you - If you're a startup company director, you could personally face claims for wrongdoing, jeopardising your individual reputation and bank balance. If you find yourself in the firing line, Directors and Officers (D&O) cover will help you with any legal fees and compensation.
You publish online content - Content marketing is a vital part of raising your profile, but a misjudged blog, Twitter or YouTube post could see your business facing charges of defamation or making false statements. Media Liability Insurance is there to pick up the pieces.
You have a team - Building your team is exciting and nerve-wracking in equal measure, and it's vital that you dot the i's and cross the t's. That includes taking out employers liability insurance (EL), which is a legal requirement as soon as you take on staff – even freelancers and contractors.
You rely on the latest kit - Your business can't function without technology, including the laptops, smartphones and tablets that keep you connected day in, day out. That's why contents and portable equipment insurance is a must-have, so if your gadgets get swiped, dropped or dunked, you can get them replaced - hassle-free.
Protecting your ideas - Ideas are a valuable currency in the startup world, and yours need protecting. If you believe somebody has stolen your IP, infringed on your copyright, or you face claims that you've infringed on somebody else's, media liability cover will help fight your corner.
It could help you close deals - Clients will often request you have certain policies, including a certain level of professional indemnity or public liability protection. So it could nudge that all important deal over the line.
…and win over investors - It's a similar situation with angels and VC firms, who want to see you're organised and have considered the risks facing your venture. Core policies such as D&O, PI and PL will give them extra reassurance that you're a safe bet.
Regulatory protection - Under the new Payments Services Directive (PSD2), fintech businesses have to prove that their PI cover meets the required insurance limit and excess levels. Specialist PSD2 professional indemnity cover (PII) will also protect you against regulatory investigations and defence costs, as well as any penalties that are legally insurable.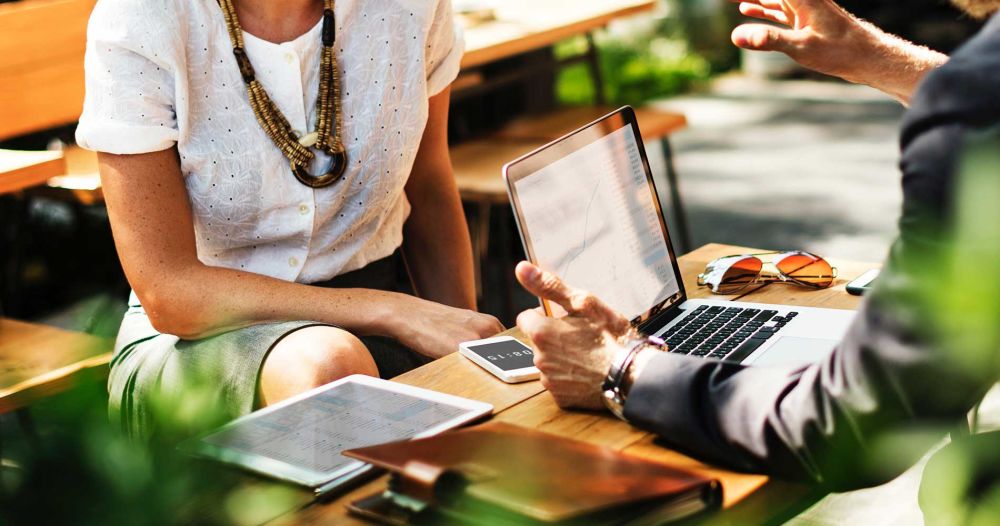 What insurance do I need for my startup?
Professional indemnity insurance (AKA errors & omissions cover)
This is a must-have for any startup that offers a professional service or advice, so that could be managing your clients' investments, advising on insurance needs, providing a financial app or software – or something similar. Professional indemnity insurance (PI) provides protection in the following situations:
If a client suffers – or claims to suffer – a financial loss as a result of your work.
You infringe industry regulations.

You become involved in an IP dispute - whether protecting your own or defending an infringement on somebody else's.

If you face any of these situations, PI will cover your legal expenses, compensation costs and resulting fines, many of which are insurable.
Cyber liability insurance
Cyber-attacks and data breaches are among the biggest risks facing startup businesses, particularly if you're storing and processing customers' personal or financial data. Hackers can cause catastrophic damage, to both your systems and business reputation. Cyber Security Insurance helps minimise the damage, with the following:
Protection against data protection fines (where insurable by law)
Legal and compensation costs
Extortion and system rectification costs
PR expenses and financial loss due to system downtime
Directors & officers liability lnsurance (D&O or management liability cover)
You might not realise but, as a director of a limited company, you can personally face legal claims due your own actions, for example making an important decision without shareholder approval, or overseeing errors in financial reporting. That can mean facing fines, disqualification, or even prison sentences! Claims like this won't necessarily be covered by your company PI policy, which is why D&O is so important, as it covers any allegations that you have personally done something wrong. You could also find that investors will ask about D&O as part of their due diligence process, so it also shows them that you take your responsibilities seriously.
Employers liability insurance
Any business that employs staff – whether they're permanent, part-time, freelance or contractors – is legally required to have employers liability insurance. EL Cover is a legal requirement, covering you if an employee claims they sustained an injury or became ill as a result of their work. Failure to take out EL could result in expensive fines from the Health and Safety Executive (HSE).
Public liability insurance
Another basic requirement, public liability insurance cover protects your business if you or one of your team causes injury or property damage to a third party. That includes on your own premises, while out visiting clients or partners, when running or attending industry events, or out filming.
Office contents & equipment cover
Whatever kit you rely on, contents and equipment insurance covers everything in the office, including your fit-out, computers, office equipment, furniture and documents. Meanwhile, portable equipment insurance protects everything you take out with you, such as laptops, mobiles, cameras and tablets.
PSD2 insurance
The second payment services directive (PSD2) has opened the way for loads of new fintech services – but they have to satisfy the regulations. One key requirement is that all payment initiation service providers (PISPs) and account information service providers (AISPs) must be able to demonstrate that their PI cover meets the required insurance limit and excess levels. This is important so that you can effectively compensate any customers who lose money as a result of your service, and to pay for regulatory investigations, defence costs, and penalties that are legally insurable.
Vehicle insurance
If you use your car or van for work, you also need specialist business vehicle insurance – even if you're only taking the odd trip to and from meetings, or occasional journeys to pick up stock or equipment. Failure to buy the right kind of policy could mean any claims won't get paid, landing you with eye-watering costs, to cover you and others, in the event of an accident on the road.
What insurance is legally required for startups?
Like all companies, you are legally required to have employers liability insurance, as soon as you take on staff – even if you only employ freelancers and contractors. If you use a vehicle for work, then car insurance is also a legal requirement. And if you're a payment initiation service providers (PISPs) or account information service providers (AISPs) under PSD2, then compliant PI insurance is also a legal obligation. No other policies are legally required for startup businesses,however you may find that your clients or investors require you to have certain cover,including professional indemnity (PI), public liability (PL)or Directors' and Officers' (D&O) insurance.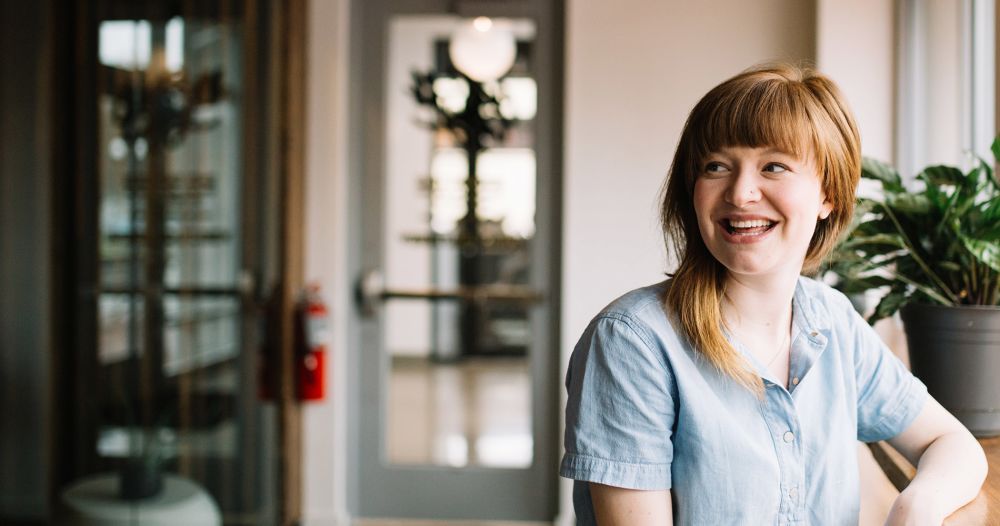 Buying business insurance
Is it okay to buy online or should I speak to a broker?
Researching and purchasing business insurance is a lot simpler today than in the past, with the web providing quick and easy access to a variety of options. However, for innovative startup businesses, you may need to dig a little deeper to get the right type of cover for your needs.
When is it okay buy online?
If your business has revenues of less than £2m, doesn't operate in a particularly niche area, or trade abroad, then buying online is a good option. However, as a fintech business, you should always look for a specialist provider that understands your business risks, and make sure they include your exact sector in their list of business activities when you apply. If they don't and you opt for a trade that isn't exactly what you do, your insurer can refuse to pay out in the event of a claim.
When should you speak to a broker?
If you're running a larger, more complex organisation then you should be talking to a broker, as your level of risk will be higher. They will guide you through the process, asking for all the details the underwriter needs to know and tailoring cover for your business activities, rather than offering a generic product.
The benefits of talking to a broker
A good broker can advise on the underwriters that have the best service and help you secure a good price. They will also sometimes manage the claims process for you and provide ongoing advice, as your requirements change. Of course, you need to be prepared to pay a fee, usually a percentage of your premium, depending on the type and level of insurance you're buying.
What should startup businesses look for in an insurer?
Researching and purchasing business insurance is a lot simpler today than in the past, with the web providing quick and easy access to a variety of options. However, for innovative startup businesses, you may need to dig a little deeper to get the right type of cover for your needs.
Ensure you pick the right insurer
As a startup business, the risks you face are different to more traditional sectors, so you need to ensure you pick the right insurer. Generic commercial insurance providers are unlikely to understand how your business works, or the specific technical risks you face, so you could end up with inadequate cover, or paying too much for your policy. Instead, choose a specialist with good knowledge and experience in the fintech sector and relationships with a range of suitable underwriters, so they can tailor cover to the risks you face.
The quality of the insurance
It's normal to be influenced by cost when choosing a provider, but beware opting for what might seem like 'bargain' cover. What's really important is the quality of the insurance that and it's a waste of time and money if, when you come to make a claim, you aren't actually covered for what you thought you were. So, always look beyond price and read your policy documents carefully so you know you're sufficiently protected.
Look for a provider who gives you the flexibility
Also look for a provider who gives you the flexibility to change your cover as your needs evolve and can accommodate your business as it grows. In the past, commercial insurance was always sold as 12-month contracts, but this doesn't suit fast-growing fintech businesses, with constantly evolving needs. Thankfully, innovative providers like Superscript offer flexible pay monthly subscriptions, so you can change or cancel your cover at any time.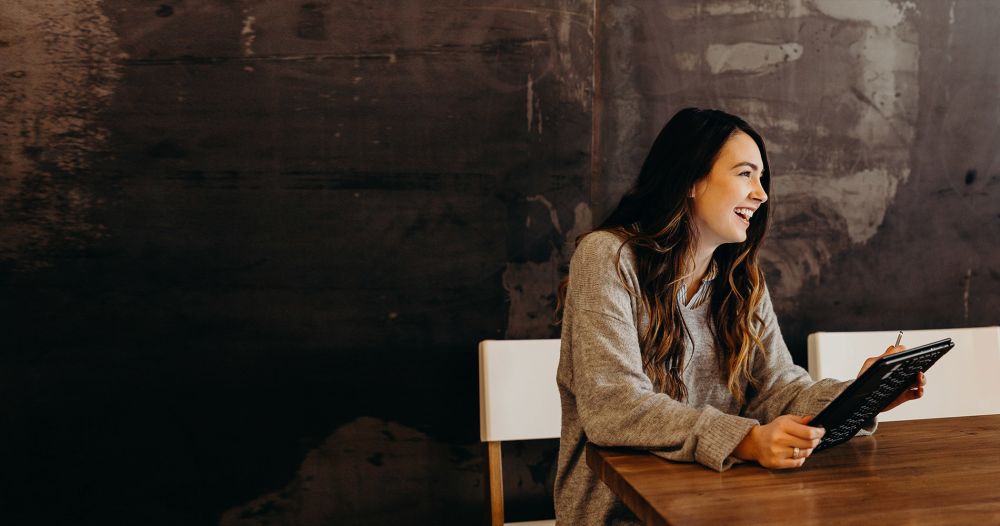 How much insurance cover do startup businesses need?
As a startup business, you should consider the amount of cover you need carefully. Various factors influence the level of cover your startup will need, including how big you are, the type of products and services you offer and any specific client requirements. Under PSD2, you are required to have a certain level of cover too. Remember that all businesses are required to have employer's liability cover and the minimum for this is £5 million. And if you don't have it, you could face fines of £2,500 for every day that you're not properly insured.
How are my premiums calculated?
Premiums are calculated based on variety of factors related to your business, such as its size, turnover and number of employees. What your business does is also important, as some activities involve more risk than others. Cost also depends on the type of insurance you are buying, for example with office contents insurance, it depends on the value of the equipment and belongings you want to insure.
What pitfalls should startup businesses look out for?
Disclosure - You must accurately and fully disclose all the details of your business and its activities when purchasing cover. If you fail to do this, the Insurance Act means that your insurer can refuse to cover you in the event of a claim. Accurate disclosure has become more complex in recent years, as business sectors have rapidly merged and evolved, with the growing influence of technology. For example, as a startup business, your activities span both technology and financial services, in which case describing it as either one or the other isn't enough. It's important that your insurer is aware of all aspects of your work. If you're not sure how to define your business, or it spans multiple business activities then give your insurer a call and chat it through with them.
Sufficient cover for your contents** - With contents insurance, make sure you have sufficient cover for all your possessions, otherwise your insurer can refuse to pay out for any claims, even if it's just for a couple of items. To give an example, say your possessions are worth £40,000, but you only insure them for £20,000. If you're then burgled and you lose two laptops, which are worth a total of £2,000, your insurer could reduce your total claim payment by half, as your total cover is only half what it should have been. So, calculate carefully, and never deliberately take out less cover than you really need.
Circumstance - Claims can also be refused if you fail to inform your insurer as soon as you became aware of a possible issue. Known as 'circumstance', this is particularly important with professional indemnity insurance (PI), and means that you need to let your insurer know as soon as you realise something has happened that could result in a claim - even if the client isn't yet aware of the problem. If you haven't informed your insurer and and a claim arises at a later date, it's likely that they won't pay out.
Retroactive date - Another possible issue concerns the date from which your policy is valid – also known as 'retroactive date'. Problems can arise if, for example, the retroactive date of your policy is May and you face a claim in September, but for work you did in February - in this case, you wouldn't be covered. To avoid this situation, find a provider like Superscript, which has an unlimited retroactive date, to ensure you'll be covered.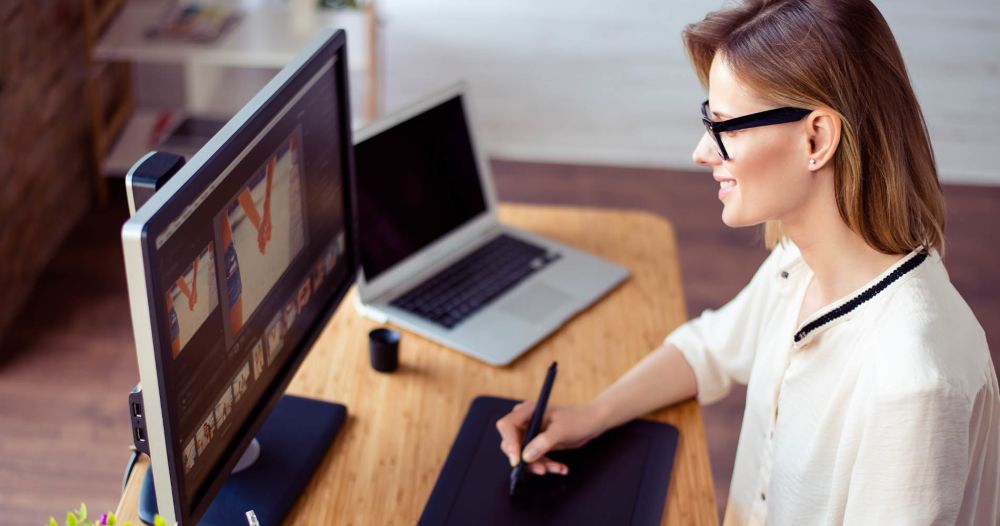 How can I protect my business against the biggest startup risks?
Cyber hygiene
As per GDPR guidelines, only hold data that you need, ensure it is kept up to date and get your customers' permission in writing for you to do so. If your data lives in excel spreadsheets, then consider updating your systems, while anonymising and encrypting personal information wherever possible. Carefully vet all your suppliers to ensure they're also compliant with the rules and regulations.
Implement cyber hygiene practices such as ensuring your network is encrypted, managing the security options in your Wi-Fi settings and keeping software updated with the latest patches. If you have mobile devices make sure they're password protected and have security apps installed, and if you take payments online, check that you're working with trusted providers and anti-fraud services.
A cyber security policy helps to embed good practice amongst staff, including dos and don'ts on handling sensitive information, password management and identifying suspicious emails. Support this with regular communication and training on what different attacks look like - particularly social engineering - and how to respond in the event of a breach.
Password security is paramount, so ensure employees understand the importance of using unique and/or random passwords. Suggest the use of "passphrases", so for example use "5p!d3rMan" rather than "Spiderman" and make sure staff enable 2-step verification where possible.
Finally, if you're not sure then seek professional advice - not everyone knows the latest encryption practices!
Rules and regs
Cyber-attacks and data breaches are among the biggest risks facing startup businesses, particularly if you're storing and processing customers' personal or financial data. Hackers can cause catastrophic damage, to both your systems and business reputation.
Cyber security insurance helps minimise the damage, with the following:
As a startup director, stay up to date with all the laws and regulations that affect your sector, while ensuring you, your colleagues and staff remain compliant. If you don't have the time or expertise for this, the ask an expert.
Health and safety
Staying on top of workplace health and safety will help you avoid any accidents and injuries that could lead to claims from employees or the public. If you have teams that go out events frequently, make sure they're clued up on keeping things safe. The Health and Safety Executive has loads of advice on this subject, so consult its website to find out more on what you need to be aware of.
Processes and procedures
Make sure you and your team are consistently delivering quality services and advice to clients, by building internal processes and checks into your activities.
Also, check your suppliers and contractors have Professional Indemnity cover, particularly those whose services directly impact your client. You should also have proper contracts in place to ensure everybody has the same expectations about what will be delivered.
Protecting your stuff
If your startup business is in a co-working or shared office space, ensure your equipment is securely locked while unattended. A Kensington lock is often a good option for your laptops and monitors. Putting other valuables in a lockable desk draw keeps them safe and removes temptation from those less honourable than yourself.
Business contents and equipment policy cover is your friend here.
How to claim on your startup business insurance
How do I claim on my insurance?
If you need to claim on your insurance – or become aware of an issue that may lead to a claim - make sure you report this to your insurer as soon as possible. That includes if you or one of your employees becomes aware of a legal claim being made against you, or discovers a problem that could result in a legal claim (regardless of whether anyone outside your organisation knows about it). Same goes if you, or one of your employees, have received a written or verbal complaint.
When you make a claim, provide as much detail as possible about what has happened, including any relevant paperwork or photos. Exactly what you need will depend on the claim, so your insurer will let you know what is required. If something has been maliciously damaged, lost or stolen, you should notify the police straight away.
Insurers vary in how fast they will settle your claim but at Superscript, we always aim to have things sorted asap. For smaller claims, that's usually within a couple of days (or hours) of receiving the relevant info. For larger claims, it can sometimes take longer.
How your claim is settled will depend on the policy and the claim. If your belongings have been lost, stolen or damaged, we might arrange for the items to be replaced or make a payment to you. If you're liable for something we will assist you with legal support.
You may have to pay an excess on some policies, however this varies depending on the size of your business, the type of policy and level of cover. Check this when you take out your policy, so you don't have any nasty surprises.
What if I'm not insured?
If you fail to take out compulsory insurance policies, such as employers' liability insurance, then you could be hit with a fine or even prosecuted for breaking the law. For example, the Health and Safety Executive can fine you £2,500 for every day you go without EL cover.
While other insurance isn't compulsory, not having it could impact your ability to win business and secure investment, as most companies want to see evidence that you're mitigating potential risks. And of course, if the worst does happen and you're not covered, your business will have no choice but to pick up all the expenses, including legal and compensation costs, regulatory fines, losses from business downtime and replacing any stolen or damaged items. In extreme cases, this could make it very difficult for your business to recover.
How to make a claim with Superscript
Need more startup insurance advice?
Insurance can be complicated which is why, if you're unsure of anything, it's better to chat it through with an expert. Superscript specialises in insurance for the Digital and startup sector, with a deep understanding of your needs and the risks you face. So, if you have any queries, questions or you're not sure what policies you need, don't hesitate to drop us a line at hello@gosuperscript.com or give us a call on 0333 772 0759 +31 10 8080 889.
We've made buying insurance simple. Get started.
Related posts
11 October 2021

11 minute read

A review of the most popular web builders, including their pricing, support and unique features.

06 October 2021

7 minute read

From rent to insurance and stock inventories to marketing, here are the main areas to consider when working out the cost of opening a new shop.

24 September 2021

11 minute read

A 7-step guide to successfully set up a limited company. Find out if this structure is for you as well as the pros and cons.