Superscript

Personalised business insurance
07 December 2020
5 minute read
Getting seen is half the battle when launching your business. After all, what's the point of having a great product or service if you can't get anyone to buy it! Digital marketing, unfortunately, is a huge pitfall for many businesses - and often it's a case of too little too late. Let's explore some approaches to get customers in the (virtual) door.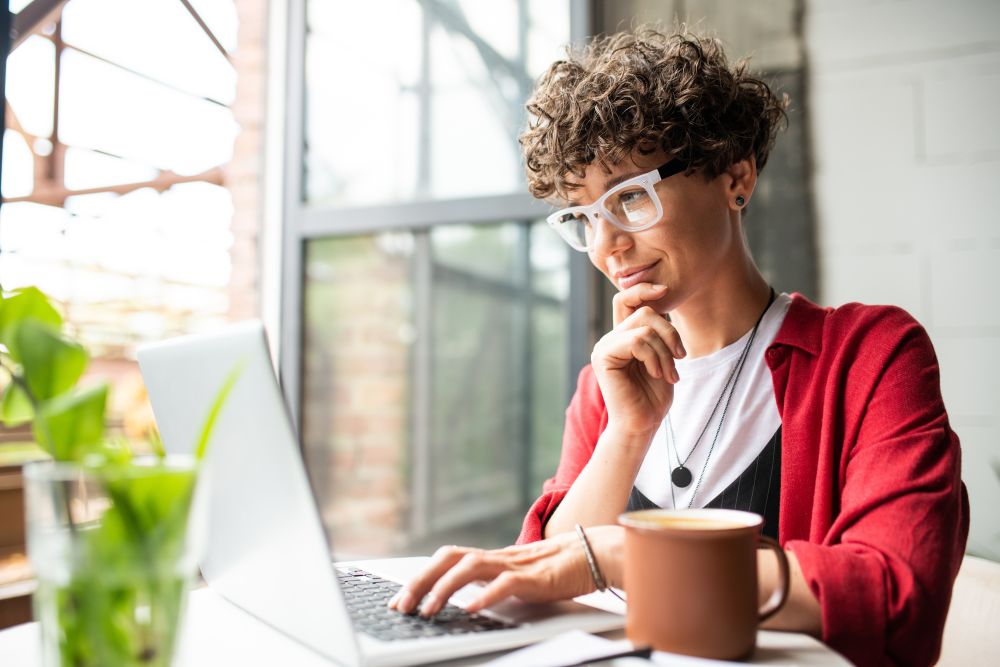 Social media
Social media is often the first port of call for small businesses. It's free to set up profiles across different platforms and you can spend as much or as little as you like on promoting your business, picking from a range of different ad formats and even collaborations with social media influencers. You may be thinking, "I don't have the budget for reality TV stars, or famous actors" but micro influencers charge far less and may even be better for targeting your niche audience. A few hundred pounds to target your ideal audience can be an excellent way to boost traffic (and sales)!
Facebook
With over 40 million users in the UK, almost every profile of customer imaginable is on Facebook. Creating a Facebook business page and inviting friends and encouraging customers to like and follow it is a great free way to build up awareness of your business. To do this, you'll need to sign up for your own personal Facebook account (if you haven't already got one) - but once you've created your page, you'll be able to invite others to manage your page too.
On Facebook, not only will you be able to create organic (not paid for) posts, but you'll be able to 'boost' posts (putting some budget behind organic posts to get them seen by more people) and make use of Facebook Ads, to target audiences who aren't necessary following your page (yet).
Instagram
The visual nature of Instagram lends itself well to aesthetic industries - and it's one platform where people actually follow businesses without qualms! So if you're a fitness guru, crafter, fashion retailer, there's plenty of opportunity to reach your audience on Instagram. Plus it's owned by Facebook, so it's relatively easy to roll out ads across both platforms using Ads Manager - or, more simplistically, you can promote posts within the app, rather than creating ad campaigns. Another simple but often effective marketing technique you can experiment with on Instagram is giveaways.
Twitter
Twitter's a little more niche. It's so fast moving that many businesses neglect it all together. News travels fast on Twitter - so if you're going to set one up be sure to monitor it so that you're able to deflate any situations as quickly as possible.
LinkedIn
If you're a B2B business, LinkedIn may be the best social media channel for you to reach your clientele. You'll need to create your own personal LinkedIn profile, and then, set up a page for your business. As with Facebook, you'll be able to grant others access to manage your business page too. Build up your following by ensuring that any employees state that they work for your business on their LinkedIn profiles and encourage them to like and share everything you post so that it reaches their networks.
Digital PR
Often forgotten, but digital PR can be an excellent way to drive traffic to your website. Again, this depends on what your business does, but say your product or service has a new feature, or you have a new line of products to shout about, why not send out a press release to online (and even offline) publications you think may be able to feature you.
Remember, journalists have busy schedules and work to tight deadlines so although you'll want to share your press release a few days in advance of when you want the news shared, there's no point sending it too early - it'll only get lost in the mix. Although there's no guarantee your story will be featured, if you've got the right news to share it's a relatively inexpensive way to gain exposure, as the only cost to you is in your time writing the release and communicating it to journalists.
SEO
If you're looking for long term, steady traffic to your site, you'll need to start thinking about your website's Search Engine Optimisation (SEO). Basically, this entails making sure that the way your website is laid out (in terms of architecture, page structure and design) and its content, is optimised for search engines such as Google and Bing and meets the needs of your target audience (the right content), so that you start to build up a stream of organic (not paid) traffic.
P.S. Just because it's not paid for traffic, it still costs plenty of time - but in the long run it's generally considered to be cheaper than your paid search strategy.
Writing content for SEO can be rewarding. When creating your homepage, product pages and any blog content, don't forget to think about keywords; words or phrases that someone might type in to Google if trying to find a product or service like yours. Some good ideas to get you started are explainer articles (e.g. 'A guide to X') and answering frequently asked questions around your product or service in question and answer format.
Paid search traffic
Paid search is about paying for lists on Search Engine Results Pages (SERPs), such as those on Google and Bing. To get started on Google, you'll need to set up a Google Ads account; for Bing, you'll need to set up a Microsoft Advertising account. You may not have noticed them before, as they blend in fairly seamlessly with the organic search results they sandwich, but you'll be able to identify an ad not least by the fact that 'Ad' is written next to one of the headlines.
Well funded businesses often start off with a paid search strategy, as it's the quickest and most straightforward way to target people with the intent to buy your product or service.
However, it can get very expensive, as you're essentially competing with all the other businesses that are bidding for ad space for the same product or service. You typically pay per click, which is why it's sometimes referred to as PPC. The more competitive the product or service you're selling, the higher your spend is going to need to be in order to compete.
Display ads
Google Display Network
It may be run by Google, but Google Display Network (GDN) is responsible for many of the visual ads you see across different websites. You'll need to set up a Google Ads account to get started (which you'll already have if you're doing paid search) and work through the process of creating your ad, which includes picking the formats you want to go for, targeting, bidding strategy and your budget.
We've made buying insurance simple. Get started.
Related posts
29 November 2023

4 minute read

In this article, we look at things to consider when exploring the possibility of a move to coworking.

13 September 2023

6 minute read

Having your business equipment stolen is traumatic, expensive and disruptive. Here's our checklist of the steps you should take to get back on your feet.

21 August 2023

5 minute read

Claiming on your business insurance policy can be nerve-racking, but there are many things you can do to have a smoother experience. Charlotte, one of our in-house claims experts, shares her top tips for making a business insurance claim.