12 tips for small business success
Mai Fenton

Chief Marketing Officer
05 June 2020
4 minute read
An incredible 330,000 new businesses are registered every year in the UK. That's equivalent to every woman, man and child in Newcastle setting up a start-up! But not all businesses are built to succeed. 20% don't make it past their first year, and a staggering 60% fail within three years.
So how can you give your small business idea the best chance for success?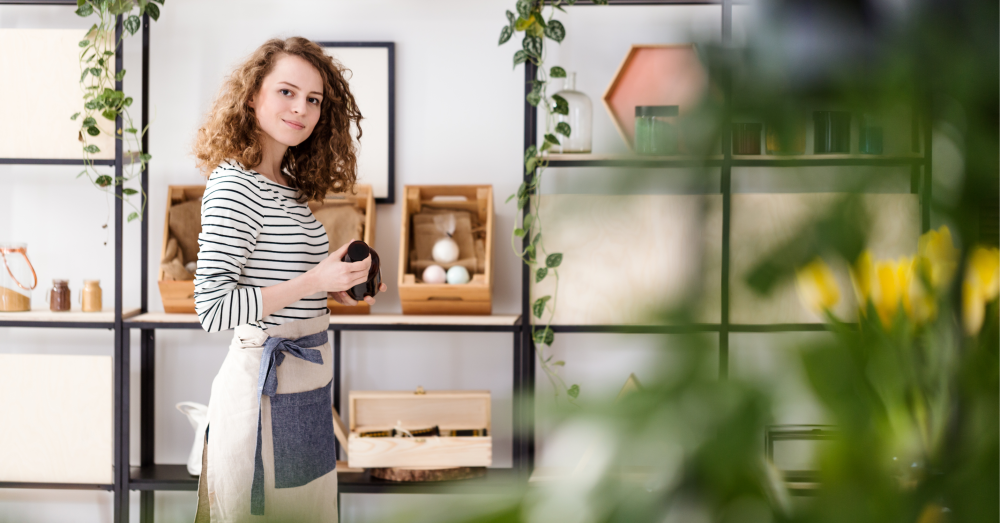 Do your homework
"The most common reason given for new ventures to fail is that the creators have misunderstood what their audiences really need and want" says Julia Shalet, the Product Doctor.
She created The Really Good Idea Test™ to help founders separate a nice idea from a commercially viable one. Shalet offers courses and coaches to entrepreneurs to identify if their ideas have real potential.
Once you're certain your idea is unique and valuable, you'll be well on the way to becoming an entrepreneur, not a wantrepeneur.
Analyse your competitors
Are your competitors delivering a quality product at half the price you're charging? Red flag. Pricing your product too high will put off customers, while pricing too low will eat into your margins. Benchmark your prices carefully to avoid this common pitfall.
Plan to succeed
A robust business plan doesn't stop at the basics. Who are your ideal customers? How will you build long-term relationships with them? When will they interact with you? Will they buy your product or service once, a few times, or repeatedly? Is your offering seasonal, and how will you adapt for variations in demand? How loyal are your customers to the competitors? Why does a customer buy from you? Uncover the deeper values that drive your customer, and you'll be well on the way to engaging them meaningfully.
Set SMART targets
Failing to plan is planning to fail. Sound familiar? If your business plan doesn't include SMART (specific, measurable, attainable, realistic and time-bound) goals, you may struggle to stay on track.
Follow market information, not instinct
Entrepreneurs are often guided by a passionate belief in their product or service. Passion is powerful, but not when it makes you forget to listen to your customers. If you're not collecting and acting on market research data, you can't hope to cater to your customers' needs.
Don't scale too soon
According to a study of more than 3000 high growth internet start-ups done by Startup Genome, about 70% of the start-ups studied scaled prematurely. The fix? Take time to scale slowly and steadily. Don't let the excitement of a few months' good sales push you into signing that expensive lease or vastly expanding your offering. Make 'slow but steady' your motto.
Master inventory management
It's not glamorous, but it's at the core of a functional business. Too little inventory will slow down your sales and turn off customers with long wait times. But if you're ploughing all your income back into inventory you will hurt profitability, and waste money storing goods you can't sell. The solution? Dedicate time to analysing the data: observe weekly, monthly and seasonal patterns and draw up forecasts carefully.
Seek out advisors
Build your own community of champions. They're there to ask you tough questions and hold you to your targets. Approach business owners you admire, former colleagues and leaders who've made ambitious plans work. Whether they're willing to act as a formal advisor or an informal, occasional mentor – embrace the opportunity to learn.
Commit to cash flow
In the early days of your business, cash flow can be precarious. Research suggests cash flow could even be the number one reason why small businesses in the UK go under.
You need to forecast future sales carefully, adapt your business activities according to cash flow, and figure out how late payment will affect your business. Small business owners may spend as much as ten percent of their time chasing payments, so don't underestimate the power of strong payment terms and investing in professional support with credit control. If late payments are eating into your productivity and profitability, make sure you've explored payment options and late payment fees. Check out the Ultimate Small Business Guide to Cash Flow for more tips.
Find a network
As a small business founder, it can feel like you're working a hundred jobs. You're Front of House, Sales Director, Marketing Manager and more. Just keeping your head above water is hard enough, so how do you find time to stay on top of industry trends? This is where your network comes in. By surrounding yourself with fellow business creators and entrepreneurs, you can bring a wealth of knowledge and expertise into your orbit. Find fellow founders in your sector by getting active on Twitter, LinkedIn or joining a local meet-up group. There are even specialist social media sites for entrepreneurs.
Delegate
"Business founders are some of the most ambitious and energetic people out there. The downside? They often think they can do it all" says Siobhan, an accountant who works with many small businesses. "I have clients who think they can manage their own bookkeeping while doing dozens of other jobs. It's important to recognise where your time is best spent." To move from dreaming to doing, you may need to let go of the idea you can do everything yourself.
Want to find out more about starting a business? Check out our Ultimate guide to starting a business.
We've made buying insurance simple. Get started.
Related posts
06 June 2023

4 minute read

The UK is often seen as a place that is 'open for business', but recently a number of high-profile regulatory delays have meant that major companies are now considering listing overseas instead.

Unicorns are seen as the benchmark or success in the startup and scaleup world, but what other animals deserve their moment in the business limelight?

08 March 2023

4 minute read

The UK tech startup space is in rude health. Let's meet five of the most significant tech startup incubators helping fledgling UK startups break new ground.