Superscript

Personalised business insurance
02 September 2021
8 minute read
Ah, home sweet home. The warmth. The comfort. The bed. It's no wonder you want to start a business from there.
If you're looking to turn your casa into a company HQ, we've rounded up a list of home business ideas that you can start from your own four walls, sometimes with just an internet connection.
Within our selection, there's a mixture of roles that you can do purely out of your home, along with a few that require some interaction with a venue or the outside world – we hope you find one that fits.
Creative businesses
1. Freelance writer
If you're good with words, businesses and publications are forever looking for people who can write content or articles about various topics for them. All you need is a laptop, a creative mindset, some knowledge of grammar and research skills. To learn more, read our guide on becoming a freelance writer.
2. Crafter
Love to make things by hand? Why not sell your wares from your home using an online marketplace like Etsy or by building your own retail site. This could include candles, soap, jewellery, the list goes on!
3. Calligrapher
Calligraphy is a skill that takes practice, but once mastered can be sold as a service for things like invitations, party favours, gifts and signs. Once you become known for it, you could even put together calligraphy courses and teach it.
4. Illustrator
All the dab hand drawers out there – you can use your skills to create still drawings to use in things like books, magazines, articles, infographics, advertisements and packaging. For this, you'll need your chosen art equipment, a laptop, a scanner and some form of editing software.
5. Artist
Entrepreneurs with artistic talent can sell their own artwork from home. Similar to becoming an illustrator, you'll need materials, a laptop with a scanner and a good packaging system. If you have a particular style or medium, this will set you apart from other artists.
6. Cake maker and decorator
Baking is relaxing and rewarding for many, especially if you bake cakes for special occasions. People will pay top dollar for artistically decorated cakes in a theme or design of their choice. If you decide this path is for you, you'll need a food business registration licence.
7. Photographer
Setting up a photography studio from your home is relatively easy if you have the space. From there, you can invite people in for portraits, family shoots or take still life pictures for brands. You'll need a good quality camera, editing software and should consider photographers insurance. Read more about how to become a freelance photographer.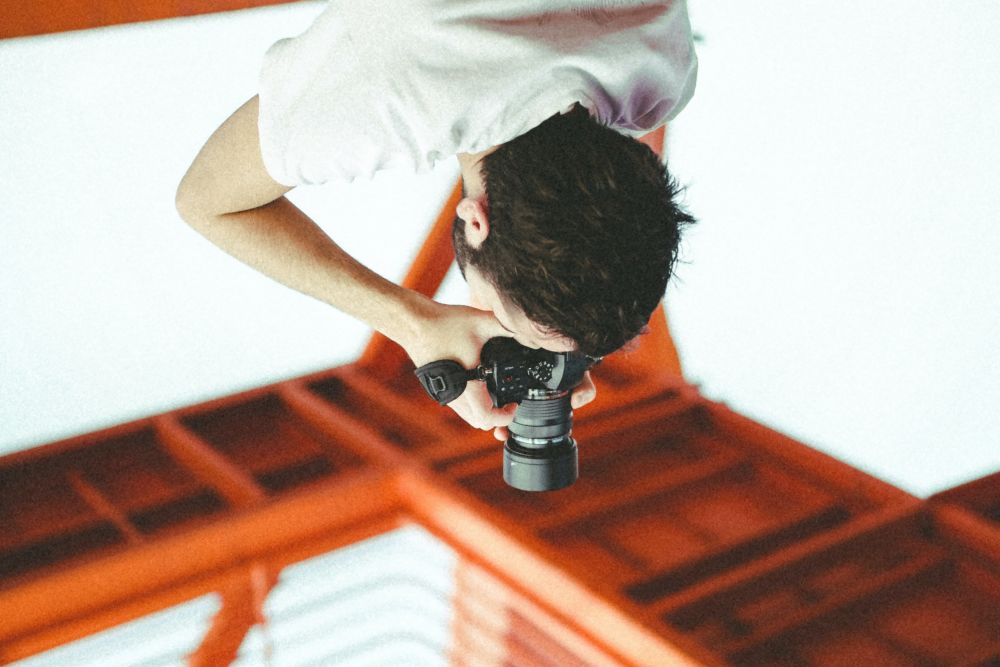 8.Marketer
There are several ways to get into marketing and plenty of free courses to help you better understand the field. If you've had a previous role in marketing, even better. As an at-home marketer, you could help businesses reach new customers and keep their existing ones through various tactics and marketing channels.
9. Podcaster
Podcasting has become hugely popular over the last few years. Those who are avid listeners will understand what it takes to create a good podcast and with just a microphone and some editing software, it's easy to record and upload your own, either based on your own ideas or for a company that wants to produce one.
10. Interior designer
Anyone with a knack for style and design could offer decorating and home styling services to a range of clients. To be a success, you'll need to be able to understand a client's brief and match what they're looking for.
11. Garden design
Greenfingered entrepreneurs with a penchant for plants can use their horticultural expertise to create edens aplenty. It helps to have a working knowledge of plant seasonality and how best to use a green space. Much of the planning and designing can be done from your own home, but the planting and tending to will be done on site.
As you'll probably be working with clients, you might want to think about public liability cover. This is included in our insurance for gardeners.
Beauty, health and wellbeing
12. Massage therapist
To perform massages out of your home, you'll need a special treatment licence as well as a suitable space. Becoming a masseuse also requires some specialist equipment, like a massage table, which you may want to protect with contents cover. This is included in our insurance for massage therapists.
13. Makeup artist
You can set up a room in your home to invite clients such as wedding and party goers to get dolled up before their event using your expert makeup skills. This will require a mixture of different makeup that's suitable for various skin types and tones. You'll need to carefully listen to the client's brief and be armed with some ready-made looks.
14. Hairdresser or barber
People will always need haircuts, so this is a pretty stable selection. If you've got the space, you can offer services like hair washing, cutting, blow drying and styling from your home as well as men's services like beard trimming and shaving.
As you'll often be working with the public in person, it's a good idea to get covered in case of accidents or injuries. We offer tailored business insurance for both hairdressers and barbers.
15. Personal trainer
Got the fitness bug? Share your passion through 1-2-1 sessions in your home or remote classes online. There are various qualifications you can get to prove your expertise in this field and it helps to have some solid fitness experience.
With all the equipment and movement in this role, it's easy for accidents to happen, so we'd recommend thinking about personal trainer insurance.
16. Nail technician
Give the gift of a fresh mani, pedi, gel or acrylic polish to anyone who wants one. While basic training is recommended to succeed in this field, with practice you could become the next big nail artist in your area.
17. Therapist or counsellor
Love listening to people? You could help those who are struggling with their mental health to work through personal issues, analyse problems together and encourage healthy behaviours.
18. Yoga instructors
If you're a fan of this fitness type, why not take a course in yoga instructing and teach it full time? You could create an in-house studio or run online classes to global students using your laptop. If you're interested in this path, read our guide to becoming a yoga instructor or shop our specific yoga insurance.
B2B and agency
19. Accountant or bookkeeper
Numbers people, this one's for you. Every business has to handle finances, so if the idea of spreadsheets and balancing the books excites you, you could offer accounting and bookkeeping services from your study. You'll need certain qualifications, which you can read about in our guide to becoming a freelance accountant and some sort of accounting software.
20. Market research
Those with an analytical mind can help businesses make more informed decisions by collecting and analysing important information. This could be done through interviews, focus groups and surveys then presented back to the client.
21. Recruitment consultant
Recruitment consultants help businesses find the right employees. You'll need good research, negotiating and people skills as well as the ability to juggle recruiting for multiple roles at once.
22. Consultancy – business, energy, Feng Shui – you name it!
To be a consultant, you need to be pretty knowledgeable about a particular subject. It doesn't really matter what it is, so long as there's an appetite for people and businesses to need advice on it.
23. Telesales
Anyone with a friendly disposition who can chat happily to anyone will love working in telesales. It involves calling potential and existing clients to sell products and services. It helps to really believe in what you're selling, have good customer relations skills and the gift of the gab.
24. Event agency
Organised entrepreneurs who love to plan can offer party planning and events services to individual people or businesses looking to celebrate a special occasion. This could be corporate events, birthday parties, wedding anniversaries, launches and so much more. You'll need a good knowledge of event locations in your area and the ability to work with a budget.
Tech
This route might take a bit of training – you'll need to understand coding, maths for programming and have great attention to detail. But once you're trained up, being a software developer is a challenging and exciting career for the right person.
26. IT contractor and support
If you know a thing or two about computers and like the idea of working on projects, IT contracting could be for you. It gives you the chance to offer your expertise where it's needed, when it's needed and then move on to the next gig.
Education and languages
27. Home tutor
Teaching is a super rewarding experience that can be done anywhere in the world. For international students, all you need is an internet connection. But if you want to teach locally, you could tutor students from home. Of course, it isn't enough to know lots about a particular topic, you need to be able to communicate it effectively with patience and perseverance as well as teach it to the level required for the student's grades or goals.
While you don't specifically need qualifications to tutor, it helps to have some experience of working with young people – whether that's babysitting or assisting a teacher – as well as a DBS check.
28. Translation services
Are you fluent in two or more languages? Businesses will pay good money for you to translate various bits of text from one language to another. You'll, of course, need to be fluent and it helps to have some knowledge of slang, phrases and sayings to localise the language.
Animal services
29. Pet sitting
Love animals? You could offer to look after people's pets when they go away, either in your own home or by providing house and pet sitting services in one go. There are now plenty of pet sitting platforms out there in the UK, such as Rover and Pawshake.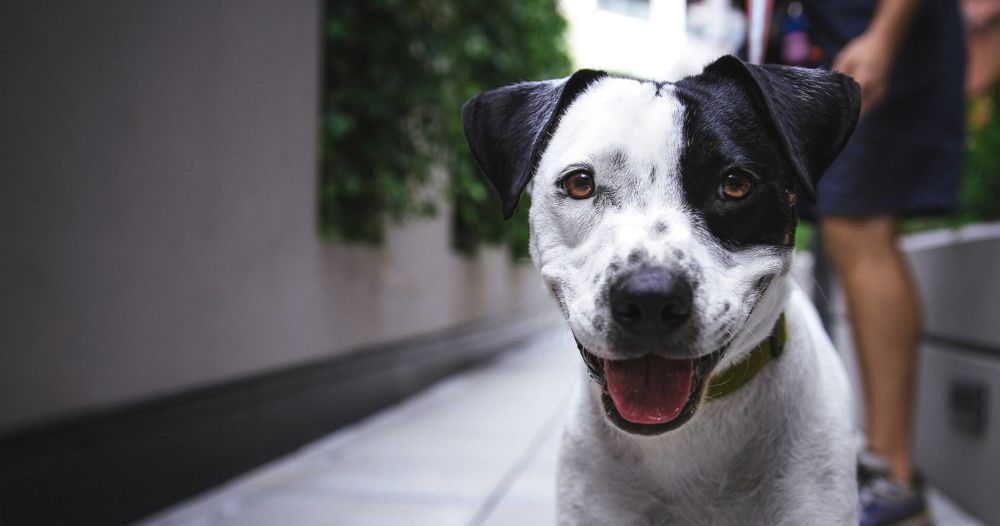 30. Dog walking
Dog walking is great for keeping your fitness levels up while making sure that local pooches get the social stimulation and exercise they need. If you're new to this game, we'd recommend starting off with just one dog at a time until you're comfortable handling more simultaneously.
Clients may also be more likely to select your services if you've got good business insurance. We offer dog walkers insurance that covers you and the dogs in your care.
31. Dog grooming
If you've got the space, you could convert some of your home into a dog grooming salon. You'll need to know the difference between dog breeds to understand what grooming each requires – we cover this, and other tips, in our guide on starting your own dog grooming business from home.
Did you know?
We offer customised business insurance for all of the job roles mentioned in this article. If you're in the market for it, why not start a quote below. Or, if you're not sure where to start, our customer success team can answer any questions you have via the chat button on the right, email or phone on 0333 772 0759+31 10 8080 889.
This content has been created for general information purposes and should not be taken as formal advice. Read our full disclaimer.
We've made buying insurance simple. Get started.
Related posts
06 June 2023

4 minute read

The UK is often seen as a place that is 'open for business', but recently a number of high-profile regulatory delays have meant that major companies are now considering listing overseas instead.

Unicorns are seen as the benchmark or success in the startup and scaleup world, but what other animals deserve their moment in the business limelight?

08 March 2023

4 minute read

The UK tech startup space is in rude health. Let's meet five of the most significant tech startup incubators helping fledgling UK startups break new ground.